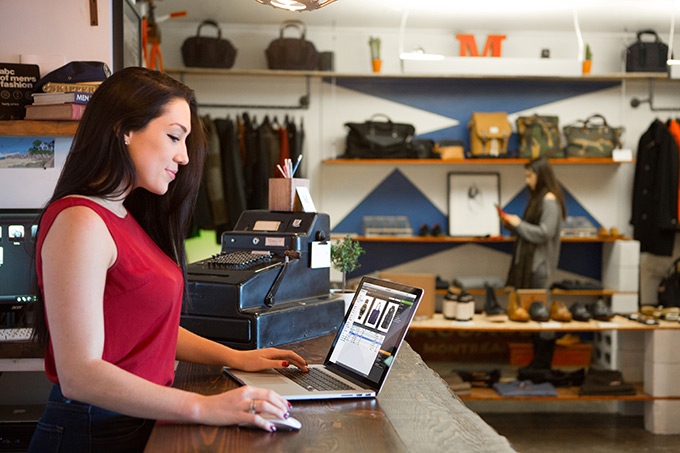 Don't wait for January 1st make your list of resolutions for self-improvement. Start making life easier today with these 10 ways you can improve your use of Lightspeed OnSite, and hit the ground running in 2015.
1. Save your accountant a headache with the Detailed Inventory Report:
Many accountants will be asking for a detailed inventory report for December 31st and/or January 1st. You can still run versions of this report later, but you can get the most detailed report when it's in real time on the same day. Take a few minutes at the end of the day to run it, save it, and then be ready to grow in the coming year.
Tools> ReportMaster> Inventory> Inventory
2. Changing tax rates
Will your Tax rates change in 2015? Set new rates by creating a new Tax Code. Remember the top Tax Code will be your default Tax Code. Also, make sure that all your stations use the new Tax Code through File> Station Setup> Tax Code.
Tools> Setup> Basics> Taxes> Tax Codes> New.
3. Who were your allstar customers?
Want to find out who your best customers were this year? Make sure to reward your best customers this holiday season and in the new year by properly identifying them:
Run a Sales Report to demonstrate the value of each Customer's purchases:
Tools> ReportMaster> Sales> Sales by Invoice> Date range: Jan 1st – Dec 31st, Summarize and then use a Primary Grouping of "Customer Name"
Also find your top Customers using the Intelligence Tools: Tools> Intelligence> Top Customers by Revenue, Margin, or Profit.
4. New Fine print or PDF Print Background for 2015
Want to update your Store Info or Fine Print? Navigate to Tools> Setup> Basics> Company to make changes to your store information and chose any document type to add specific fine print onto.
5. Custom Fields
Kick off a new year by setting your own rules for understanding your Customers and Sales. Creative uses of Custom Fields have included Customer Birthdays, the Temperature and Weather for certain Sales, Holidays associated with Sales, and whether a Supplier is current or not.
Navigate to Tools> Setup> Advanced> Custom Fields to add Text, Checkmark, or Date fields onto almost all of your documents in Lightspeed.
Custom Fields can be printed onto documents, can be used in Reporting, in setting Smart Finds, and can be displayed in StoreMaster. Custom Fields can also have their content Imported into or Exported from Lightspeed.
6. Non-Current Products
Are there Products in your database that you will never see in store again? Make them disappear from your searches by unchecking "Current" on their Product Card and setting their inventory to zero. As a Bonus, you can drop all Non-Current Product Photos from your database, making it smaller and more efficient, using the following path:
Tools> Utilities> Troubleshooting> Other> Delete Non-Current Product Photos
**Note that this tool can take a while to complete, it's a good thing to run at the end of the day.
7. Employees
Want to get some metrics on who your best employees are and who could use a little help? Run a Commission Report to determine the value and profit per Salesperson: Tools> ReportMaster> Sales> Commission> Date range: Jan 1st – Dec 31st, Summarize and then use a Primary Grouping of "Salesperson".
Want more details? Add a Secondary Grouping of "Customer" to see Customers served by Salesperson, or add a Secondary Grouping of "Class" or "Product ID" to determine which Products they are performing best on.
Want to reward employees with additional incentives? Add in-store perks such as Employee Groups: Tools> Setup> Customers> Groups, with a discount or Employee Pricing Level: Tools> Setup> Products> Pricing Levels. Create Employee Gift Cards, or account for additional incentives such as prizes or other store cards by creating them in Lightspeed.
8. Customize StoreMaster
In StoreMaster, are you seeing the data and details that you want? Add or remove columns by using the gear icon in the bottom left hand corner of Lightspeed, drag columns to the left or to the right, note that you can also add Custom Field columns into StoreMaster.
9. Save a backup to an external device
Have you backed up your system in case of theft or damage? If so, are you backing up your data properly? Save a copy of a recent backup to a USB key or external drive for increased protection. Find your backups at the following path on your Lightspeed Server Computer: Mac HD> Users> Shared> LightSpeed> Backups> Latest Backup (check the dates while you're here, if they're not recent, try a manual backup in Lightspeed using Tools> Utilities> Backup Database)
If your backups don't complete properly, reach out to our Support department so that we can make sure they work for you. If you don't have an external hard drive, considering getting one and keeping it in a secure place.
10. Join the conversation! MyLightspeed, Forums, Twitter
Lightspeed OnSite users have access to lots of different support options. You have access to a Support portal at my.lightspeedretail.com where you can submit tickets and access the User Forums.
Lightspeed also offers Twitter Support via @AskLightSpeed, follow us to ask questions, get Support/Status updates, and to meet members of our Support Staff.
Make a resolution to use OnSite to its fullest potential now and start off the new year with a bang!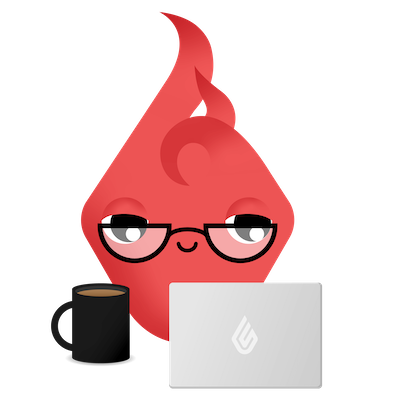 News you care about. Tips you can use.
Everything your business needs to grow, delivered straight to your inbox.