8 tips to write your perfect restaurant menu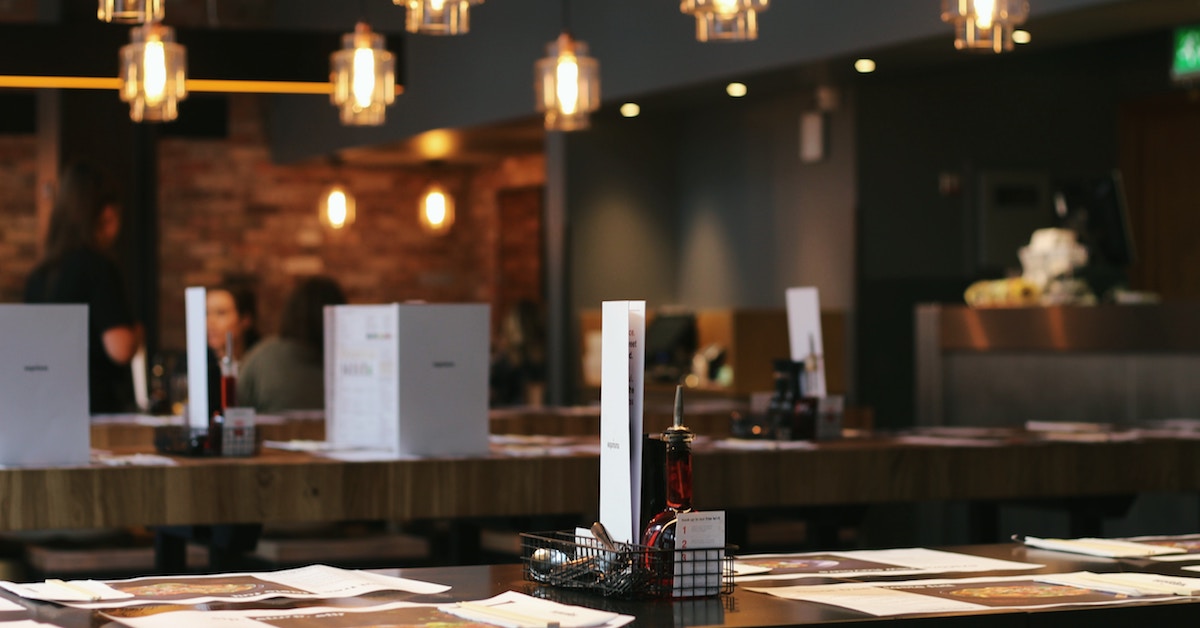 Update: want to learn everything you need to know about menu engineering? Then read out ultimate guide to menu design.
With more people eating out these days, in 2017 alone, restaurant sales exceeded $798.7 billion, rising 4.3 percent higher than the estimated sales from 2016, and 2018 shows no signs of slowing down. That being said, getting the right tools to help you run your business more efficiently is crucial if you want to survive in this rapidly growing and highly competitive market.
The following tips will help you better understand what to consider when designing your new restaurant menu, so that it's easy to read, on-brand and optimized to increase your sales significantly.
1. Make it descriptive
Opt for descriptive adjectives in your menu to help visitors understand the texture, appearance, and taste of each meal. For instance, words like rich, creamy, smooth, or fried tend to paint a nice picture. In other words, ignite their senses.
2. Keep it short
Make sure that descriptions are short and to the point. Keep in mind that your customers don't always have a lot of time, and lengthy description will only contribute to slowing down your turnaround. Stick to a maximum of two lines for each meal describing its ingredients, flavor, texture, and appearance.
3. Mention ingredient origins
If your ingredients have interesting origins, add value to your dishes by mentioning it. "Rich in flavor Italian tomatoes" sounds a lot tastier than regular "tomatoes", doesn't it?
Although this makes your meals much more enticing to visitors, make sure you don't overdo it or exaggerate the truth; people will be able to tell, and it sends off the wrong vibe.
4. Display your prices right
This can be tricky. Although the dollar sign makes visitors automatically assess the quality of the meal by how much it costs, they'll often opt for the cheaper items on your menu anyway. It's been said that restaurant owners that avoid using a dollar sign have better revenues in the long run. If possible, try avoiding dots or dashes next to the price too. They tend to have the same psychological effect.
5. Make it yours
Your menu isn't just giving clear descriptions to your meals, it's also an opportunity for you to present your brand. Studies show that an average visitor spends no more than 109 seconds studying the menu. Keep this in mind when determining what your menu style and structure will be, and how you'll present your best offers in the most effective way. In addition to separating everything into categories, make your item titles scannable. Organize and emphasize certain elements using bold, italic, or even a different font and make use of your brand colors.
6. Show off your meals
Most people are visual, and the truth is, no matter how good and precise your meal descriptions are, sometimes it needs the validation of a picture. Find a professional photographer and have them take pictures of your chef's culinary masterpieces. The purpose of these pictures is to show what the meal looks like, giving your guests a faster way to find something they'd like to order. Remember to add captions so visitors can easily refer back to the item's description, as needed.
7. Add more languages
If your restaurant is located in a spot with lots of tourists, a translated menu isn't a bad idea. It'll not only help your regulars but also accommodate new visitors. However, translation can get tricky. Depending on how you want to go about it, you'll either need a whole new separate set of the menu in that different language or you'll need to better organize the space on your existing menu in order to fit the translation in. If you choose the latter, you'll need to find that perfect balance between taking too much space for translation and writing it in a small hardly-readable font. If you choose to have 2 languages on one menu, the last thing you want is to prioritize one more over the other.
8. Brainstorm your optimal layout
Ever been to a restaurant that serves great food, but has a horribly designed menu? Remember getting slightly irritated because you had to read all the lengthy descriptions since scanning the menu was simply impossible? If so, then learn from those mistakes.
Choosing the cover, color, material, and style is also vital to the general effect your menu will have on the visitors. Think of your menu as an extension of your restaurant: your interior theme should be reflected in your menu.
If your menu needs a revamp, you can seek professional assistance or you can take a shot at it yourself. With our ready-made menu templates, it's easier than you might think. If you're not sure where to start and need a hand, head over to our list and download yours today! They're all free, and very easy to modify so you can get your brand new menu in no time.
The perfect restaurant menu is just the beginning
Discover how Lightspeed Restaurant POS can bring your dining experience to the next level