Since the Covid-19 crisis began, the shift towards mobile ordering has increased rapidly across the global hospitality industry. Enter Wi5, who in recent weeks have onboarded hundreds of hospitality operators, all looking to mobile ordering technology to help welcome back customers.
Wi5 integrates seamlessly with Lightspeed ePOS, so that orders and payments made from a guest's mobile can be easily received by the bar or kitchen – enhancing communications and boosting the efficiency of customer service.
Beyond enabling click and collect and delivery whilst businesses are closed to diners, there's plenty more reasons operators are looking to mobile order and pay technology to help them both during and post-lockdown.

Get the tools you need for reopening
For news and resources to updates on the latest technological solutions - Lightspeed provides the tools to get your business back up and running
1. Unlock new revenue streams
Wi5 saw a huge uptake early on in the crisis, as restaurants, bars and cafés quickly pivoted to takeaway and delivery to stay operational during lockdown. Interestingly, this shows no sign of easing as restrictions begin to lift. With some level of restrictions set to remain in place for the foreseeable future, more and more operators are looking to launch or improve their mobile order-ahead services.
2. Promote hygiene and social distancing
Due to changing customer expectations and new social-distancing criteria, it's important that hospitality operators do everything they can to remove unnecessary contact.

We'll likely see a huge decline in face-to-face transactions and the use of shared kiosks as a means of ordering. The majority of venues will also likely become cashless.

Enabling customers to order and pay from their own devices, either ahead of a visit or from their table, will be vital in ensuring a safe reopening. This is true for pickup too – customers can no longer stand in busy queues, so easy order ahead is key.
3. Save on fixed costs
The industry is clearly under unprecedented pressure, and every opportunity must be taken to reduce costs to help operators regrow their margins.

By automating processes and using the customer's own device, mobile Order & Pay technology can make a major difference, reducing the need for staff to manage orders and payments, and replacing expensive hardware such as PDQs and kiosks.
4. Increase sales per visit

Mobile ordering is proven to increase sales per visit by enabling simple re-ordering and upselling. In the "new normal" this will become both more important to customers and more vital than ever to operators. With strict social distancing measures in place, customers in restaurants, bars and cafés will no longer be able to pop over to a busy bar for an extra order. With simple and fast re-order features from mobile, hospitality operators will maximise the opportunity for additional sales.
5. Maximise throughput
It's not just sales per visit that will be vital to operators after lockdown, there will be huge pressure on the industry due to the reduced capacity required by social distancing criteria. Mobile ordering will be invaluable in two ways:

With a significant reduction in wait times for ordering and paying, operators will be able to speed up table turnover and maximise throughput at peak times.




With the CRM opportunities offered by mobile ordering, operators will have an increased ability to manage capacity throughout the week. The proliferation of customer insight and increased communication opportunities afforded by mobile will make it easier to encourage off-peak visits.
A new solution for hospitality
Hospitality businesses everywhere are scrambling for new solutions to surviving post-pandemic. We all share the same challenges and will continue to learn and adapt together. We live in a time where technology can enable us more than ever before.

As consumer preference moves more and more towards contactless, mobile order and pay could start to become a familiar feature in the hospitality experience. Make sure you're one step ahead with the right technology to support your business.
Curious what a restaurant, bar or pub ePOS can do for you?
Talk to one our of experts, and start digitising your business today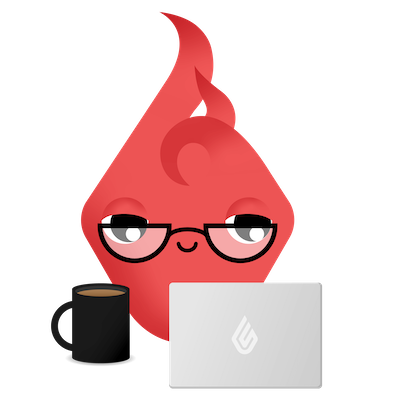 News you care about. Tips you can use.
Everything your business needs to grow, delivered straight to your inbox.