The world is on pause, and businesses everywhere are facing a unique and unprecedented situation. But despite the empty streets, some food businesses are staying busy.

For many independent retailers faced with shutting down temporarily or indefinitely, it's easy to get caught up in the numbers. But the following three businesses are playing the long game and putting people first in an economic crisis.
Absurd Bird: Supporting their staff and their community
Fried chicken aficionados Absurd Bird have quickly adapted to the situation. They were able to retain front-of-house employees by placing them in the kitchen, where they prepare orders for their already bustling delivery operation.

"The situation changed very quickly," says Norbert Swierad, Operations Manager at Absurd Bird. "The typical roles of front of house and back of house stopped existing literally overnight. We first had to cross-train as many teams as possible and maintain and protect as many people as we can."
By focusing on their simplest menu items, the process was made easy. "A bartender can become a burger-maker in no time".

But it didn't end there. Seeing a shortage of basic foodstuffs in the supermarkets, Absurd Bird leveraged their supply chain to provide food supply boxes at an affordable price.

"We're just breaking even", Norbert continues. "But it's not about that, it's about supporting the community, being a neighbour and helping as best we can."

Absurd Bird plans to adapt and develop it's foodbox concept going forward. "There's so many new problems to solve, and we're all still learning. It's bonkers."
CPress: Supplying their customers with healthy essentials

London-based juice bar and coffee bar CPress is supplying customers with fresh, healthy produce in the form of pantry boxes. In so doing, they're widening their customer base beyond their usual delivery catchment area.

"Each day is different", says founder Tim Stevenson. "But we're constantly listening to the demand of the customers". To adapt to the new situation, CPress quickly started sending boxes of it's best-loved products via Deliveroo.
As demand diversified, they expanded their delivery offer and started shipping fresh products straight from their central kitchen. "We supply fresh produce like ginger, lemon and lime which are important for boosting the immune system."

CPress is also helping people access health foods like kale, avocado and goji berries; popular items which are becoming increasingly hard to find in the supermarket, especially for key workers who finish work late.
"The team is working around the clock, and they've really stepped up to the challenge. In a time where everyone feels so far away and isolated – seeing positive behaviour is really encouraging."
Signorelli: Offering a hand to those who need it most
Looking for ways to help healthcare staff on the frontline, Italian bakery Signorelli started offering free coffee from their takeaway window. They quickly galvanised the local community to raise over £1200 towards free breakfast, lunch and dinner for key workers.
"We noticed a lot of local key workers were struggling to get fresh fruit and veg, especially those with young families," says Rebecca Rosmini, who owns the bakery with her husband, Alberto.

"I was contacted by a paramedic who couldn't get any fresh fruit because every time she went to the supermarket, nothing was there."
They soon teamed up with their supplier to deliver treat boxes, as well fresh fruit and veg, to local hospitals. They've also made the boxes available to the public. For NHS workers, the boxes are free and can be preordered thanks to the funds raised by the local community.

What started out a way to help key workers has since proven to be an adaptive business model. "But our mindset at the moment isn't about making money. It's about staying present in the community, using the skills we have help in whichever way we can, and to keep the sense of community and normality for people."

By making the most of a unique situation, and creating something positive out of it, Signoreli are cementing their place in the local community.
"Find out what's important to you and really focus on that at the moment. Don't try and do everything," Rebecca advises other small businesses.
"Make sure that your staff are happy with what you're asking them to do, and support them in any way that you can. This will all be over soon and how we deal with this will decide what business we become."
More Lightspeeders are doing their part
Project D
Project D, the fresh-thinking doughnut company from Derby, have set up a temporary egg delivery service. With supermarkets struggling to them, they've teamed up with local farms to deliver fresh eggs daily within a 10 mile radius.
Yamas Meze and Tapas
This Nottingham meze and tapas restaurant is joining social enterprise Open Kitchens to cook 2,500 meals each week for the elderly, the vulnerable and NHS workers
Peggy Porschen
The dainty London cafe and bakery is sharing the recipes for its best-loved products on instagram, so that their customers have a go at making it themselves at home.
Crosstown Doughnuts
London doughnut chain Crosstown is suppling boxes of fresh fruit, vegetables, bread and, of course, doughnuts available for delivery.
*Special thanks to Lydia Heywood for helping supply content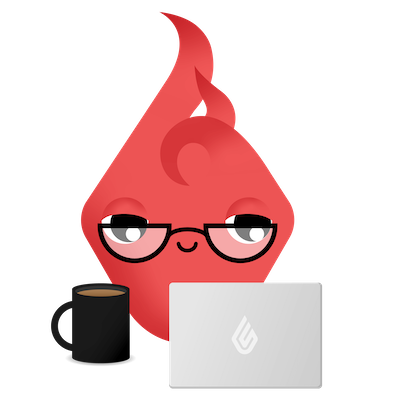 News you care about. Tips you can use.
Everything your business needs to grow, delivered straight to your inbox.