Restaurant
Cantina Carnitas: how two friends with an old Mexican cookbook turned their passion into a business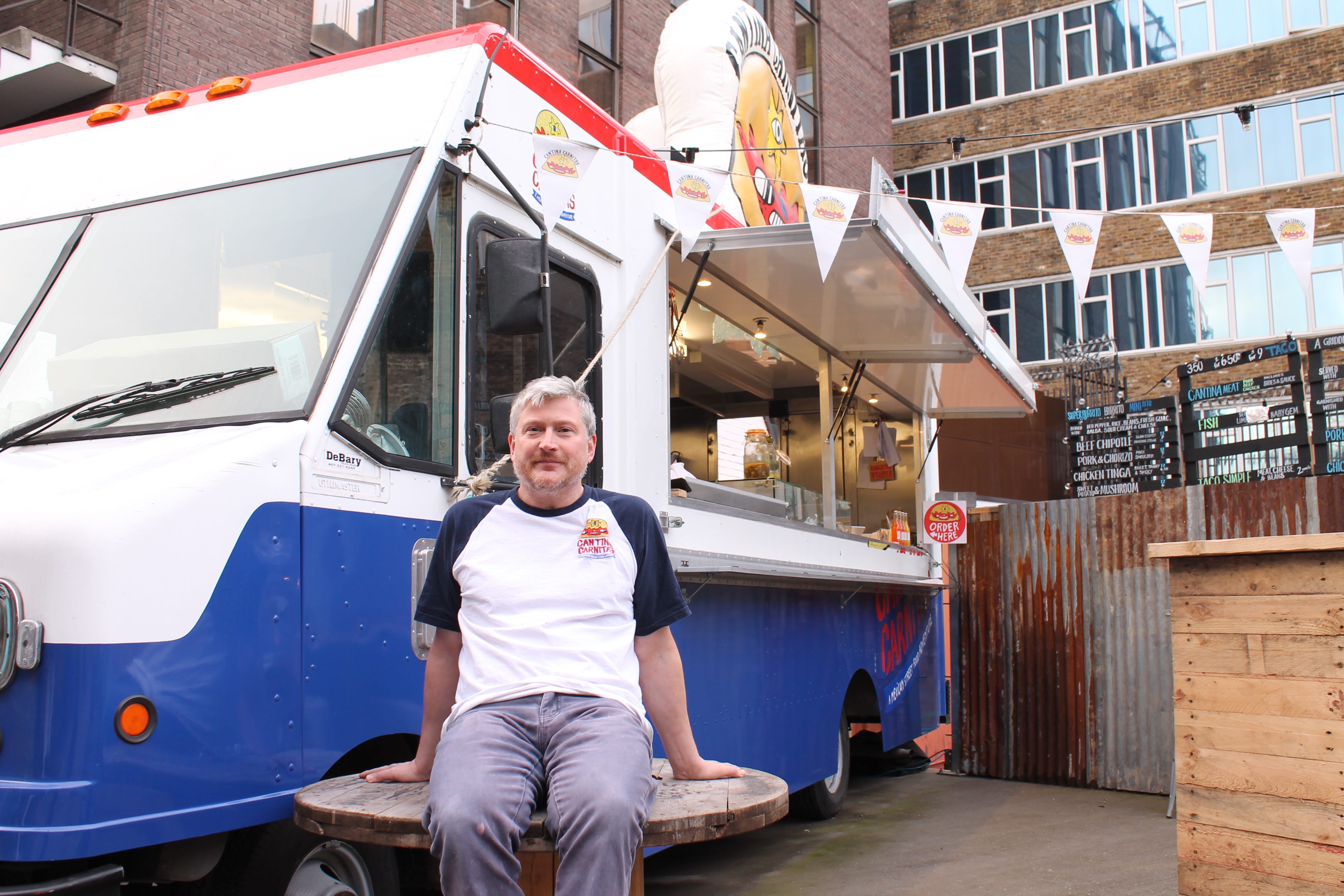 We dropped in for a chat with one of our clients down in the new Flat Iron Square development in London's Bankside to talk burritos, social media and all the do's and don'ts of starting a new business venture in the British capital.
---
Sitting across the table from Matt Bean, co-founder of Cantina Carnitas, it's easy to forget that I'm here to interview him. Rarely have I met someone so naturally comfortable and with such an enthusiasm for life. I quickly learn that he gets his inspiration from his many passions — even the name of Cantina Carnitas' truck, Rolling Thunder, is a throwback to his favourite video game. But his real passion soon becomes evident: food. The minute I mention burritos his eyes light up and he jumps into exuberant debate on the best burrito ingredients, ideal grilling time and how spicy is just too spicy. It's impossible not to share his excitement as he recounts how he has turned this love for grub into a growing business.Matt and his team has recently moved into Flat Iron Square: London's
newest 'place to be' for all things food.
But getting to this point wasn't easy. Always working with his various interests, Matt moved from indie record store owner to head of marketing in the further education sector before setting up his very own burrito business. "It's important to love what you do, you need to live and breathe it every day" he explains, and isn't that the truth. What began as a few improvised burrito sessions for friends and family eventually turned into Cantina Carnitas- literally meaning 'kitchen of little meats' — a food truck business serving up a range of authentic Mexican street food to hungry explorers nationwide.
After gaining considerable notoriety in Hertfordshire and scooping up a local excellence award, Matt and his partner Jeff made the life-changing decision to hit London with the newest member of their fleet, Rolling Thunder, an enormous van kitted out to serve their burritos. Matt laughs as he explains the plethora of difficulties he encountered moving this giant van from San Francisco."We were going with our gut, and of course there were times we were worried that we had acted too hastily, but that's who we are and it's worked so far". We're happy to report that Cantina Carnitas now has a permanent spot at the much coveted Flat Iron Square, complete with a vibrant seating area guaranteed to brighten up any tired Londoner's Monday lunch break.
The success of Cantina Carnitas could be attributed to the fact that every aspect of their image is carefully planned to the last detail. Take the logo, for example. It uses the colours of its homemade sauces, the 'Nacho Libre' child-like drawing depicts the fun that Matt wants every single one of his customers to have, and the 'Mexican street food adventure' banner incites people to begin their own adventure by trying something new. Even the seemingly random giant inflatable taco resting above their van has a purpose. "Whilst on the festival circuit we noticed that all the vans were using flags to be seen. This seemed like a fitting and fun way to shake things up a bit and hopefully attract a few more intrigued festival goers as a result!" One thing's for sure: Matt and his business partner Jeff have succeeded in injecting a real sense of fun and adventure into their brand, which carries through to their delicious range of burritos, tacos and nachos. Lunch at Cantina Carnitas feels more like a minibreak than a simple meal (if only the weather would follow suit!).
As for the future of the business, Matt's plans are ambitious and exciting, from 'hungryman' challenges to outdoor cinema sessions. My personal favourite is his idea to set up a minigolf course on the premises and give customers a free burrito when they get a hole in one! 2017 looks set to be a very exciting year for these 'burristas'.
What advice does Matt have for other dreamers wanting to create a business out of their passion for food?
Use multiple channels. Social
media has formed the backbone of our business. Facebook, Instagram, Twitter..all these are free platforms to reach new customers and retain old ones: use them to the full! Look at your product and decide which channels are most suited to it. For example, burritos travel very well and retain their heat in the foil, so we have taken the step to work with Ubereats. It's early doors but it appears to be working well!
Organise the chaos. I'm creative, but can be disorganised. Use a system that can track your business and show you where you can grow. I use the reports function of Lightspeed to constantly track our sales on weekly and monthly basis, and plan our future accordingly. Having this system means I spend far less time poring over numbers and can concentrate on what I got into this business for: making people's days a little tastier and a little more fun.
Build your brand locally at first. This will allow you to have more of an impact in the early stages, which are vital to long-term success. Stick to the same recipes until you have absolutely perfected them and never spread yourself too thinly.
One thing that really stuck with me was something Matt said when he was explaining how to make guacamole: "The real beauty shows in the differences. There is no right way or wrong way, just your way." A fitting philosophy for anyone trying to launch a successful food business.
Interested in learning more?
For more information on Cantina Carnitas' experiences with Lightspeed EPOS system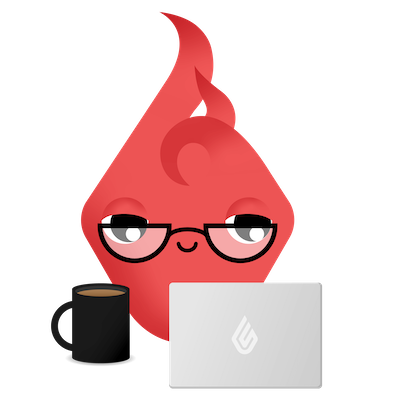 News you care about. Tips you can use.
Everything your business needs to grow, delivered straight to your inbox.