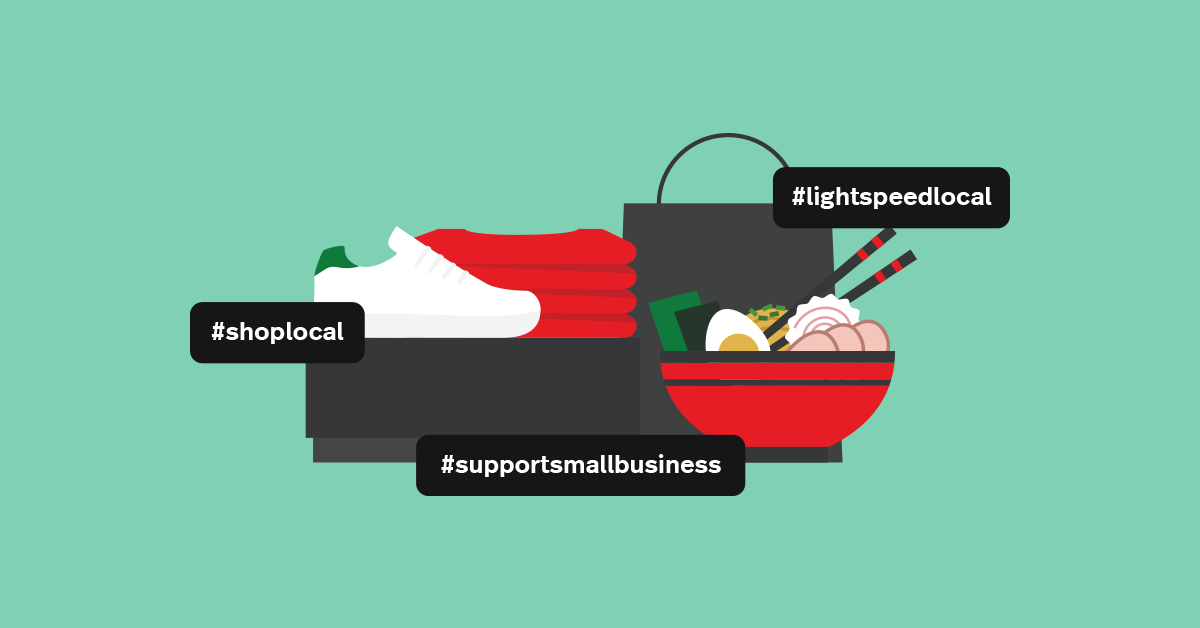 2020, a year quite unlike any other, is coming to an end. We've seen entire industries shift and adapt to what's been coined 'the new normal'.
The nature of commerce, along with consumer behaviour, has changed for good. But how exactly have buying and dining behaviour been throughout 2020? Let's find out!

Operators shift to omnichannel.
One of the most noticeable changes in 2020 has been the shift from bricks and mortar to eCommerce shopping as a result of the pandemic.

By October, retail commerce sales had grown by 34.7% year-on-year. Many retailers responded to this by diversifying their sales channels to maintain a steady stream of revenue throughout the year.

With 44% of customers choosing to buy their gifts online this year, compared to 39% in store and 10% click and collect*, Lightspeed retailers like East London record store Stranger than Paradise have focused their efforts both locally and online.

"The situation may not be ideal, but at least we can still reach customers online and through click and collect," says co-owner Phil Adams.

While 2020 may have been the year of online retail, consumers haven't forgotten their local businesses. 55% of consumers* asked said they also wanted to prioritise shopping locally in 2020.

So as well as beefing up their online presence, UK retailers like Stranger than Paradise have found creative ways to reach their customers through personal delivery and click and collect.

"It's great that locals can still safely pop in and pick up their orders, even if they can't browse inside." continues Adams.

His efforts have paid off not only by cementing the sense of community among their local customers, but also growing engagement on social media and traffic to their eCom website.

"Online ordering has been integral, and we've stepped up our presence on social media to guide as many people as possible to the eCommerce site."

Adams stresses the importance of growing their business on both local and global levels. "It's been really inspiring seeing how our customers have supported us this year. We started this business from scratch, and we've grown such a strong community both in the area, and online."

Stranger than Paradise started their holiday promotions as early as November 15th—a smart move considering that, according to our survey, 32% of UK consumers had already started their holiday shopping in October, with an additional 22% starting in November.

Moreover, it isn't just retailers that have set their sights online to secure more sales, a number of restaurants have set up eCommerce websites to sell products like cookbooks, DIY meal kits and branded merchandise.

And it would seem this is something consumers are receptive to: 20% of Brits asked in our recent survey say they would purchase local artisanal products from restaurants that have launched eCommerce stores in a bid to keep them going.

Diners wish to dine-in, but are cautious.
Christmas day is fast approaching, but what would normally be peak season for bars, restaurants and cafes is instead a period of new lockdown rules, forcing businesses to close their doors across the nation once again.

But that doesn't mean the desire to eat and drink out has weakened amongst the British public. Many Brits, however, have understandable safety concerns.

In our recent survey 34% said they'll only dine or drink out if they can make a reservation beforehand,, higher than the Netherlands (28%), Belgium (20%), Germany (16%) and Switzerland (11%).

Mobile order and pay apps have become a means for restaurants to safely bring customers back for on-premise dining, seeing peak adoption during the reopening summer.

17% of Brits also say that, as long as they can order and pay via an app, they are more than happy with dining out and do not feel uncomfortable with the idea.
This holiday season, as with most of 2020, restaurants are relying on newly set up takeaway services or online ordering platforms to make up for lost sales. Even fine dining restaurants are beginning to take advantage of this revenue stream.

It's no wonder, seeing as diners are still willing to spend money on fine dining. 51% of those surveyed admitted they would enjoy a meal delivered to their home from a fine food restaurant as long as the food quality remains the same.
It seems we are a nation of takeaway lovers as 28% of brits admit that, since COVID-19, they now get more takeaways and food deliveries than ever before – this is higher than Germany (21%), Switzerland (21%), Belgium (20%) and the Netherlands (18%).
Businesses got creative to stay operational.

The year has posed challenges for all commercial sectors. That said, some verticals have enjoyed unexpected levels of growth in 2020.
Sales for pet supplies grew globally in the first half of 2020, seeing a 76% growth in the UK alone. Bike sales have also enjoyed a steady hike, growing by 63% during the first lockdown.

More tactile industries like cosmetics and apparel have had to find more creative ways of reaching their customers, and staying operational.

One Lightspeed apparel retailer, Clements and Church, sought new ways to serve their customers, stay operational and secure revenue despite it all.

Early in the year, this high-end menswear tailor and retailer saw a bulk of their target audience disappear overnight.

With weddings unfeasible and offices out of the equation, demand for tailor made suits plummeted. Clements and Church had to rethink their strategy to stay operational.

"We've moved our business over to the more casual part of the market." says Director Mark Nash. "Our products are still custom made for our clients. But we're focusing our marketing efforts on a different product range."

Clements and Church also needed to think up new ways to reach their customers during lockdown. And so their 'Traveling Tailor' concept was born. Their specialist tailor visits customers' homes by appointment to take measurements or deliver garments directly to them.

When asked about any changes in consumer behaviour they'd observed over the past year, Mark noted the wariness with which customers were approaching purchase decisions.

"Customers are just very cautious. They're still interested in our products but at the same time, many are simply waiting to see how things pan out."
2020—a year like no other

It's been a challenging year across the board, and businesses everywhere have had to create, innovate and invest in tools to future proof their business. We're proud that Lightspeed customers were able to adapt their operations, and weather the storm.

In 2021, we're likely to see the shifts in consumer habits mature, and retailers will become even more resilient to changing times. We're excited to be their partners, and help them shape their future.

Want to know what Lightspeed can do for you? Let's talk.
*The 2020 Shopping Habits Survey polled approximately 600 consumers aged 25-54 in UK & Ireland, with the goal of generating a deeper understanding of consumers' shopping and dining behaviour for the upcoming holiday season.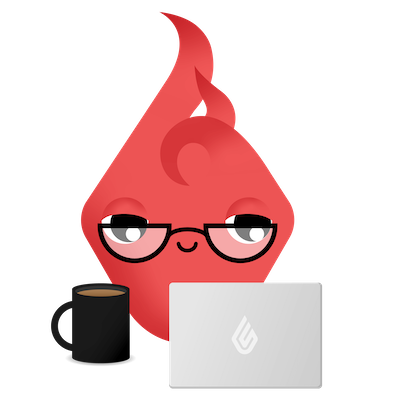 News you care about. Tips you can use.
Everything your business needs to grow, delivered straight to your inbox.