It's been a difficult year, and although the UK is the first western nation to start rolling out the vaccine next week, the coronavirus won't disappear overnight. National and local lockdowns are likely to continue, and luckily a number of government and private sector schemes are in place to help business through these particularly challenging times.

In this post, we list a few, so you can get a comprehensive rundown of what help is at hand, and whether you're eligible to receive it.

Disclaimer – The information in this publication is of a general nature and is not intended to address the circumstances of any particular individual or entity. Although we endeavour to provide accurate and relevant information, we do not guarantee that the information in this blog post is accurate at the date it is received or that it will continue to be accurate in the future. Nothing in this blog post is intended to be relied on as advice, whether legal, financial, tax or otherwise, and this blog post is not a substitute for consulting your own professional advisors.
Government Subsidies and Funding

Since the onset of the global coronavirus pandemic in March, the UK government has launched a range of generous initiatives designed to keep businesses afloat during lockdown and times of low economy activity.

Each scheme is aimed toward different aspects of a business – from sick pay, to furloughs to business loans. An important initiative for retail and hospitality businesses is a business tax holiday which means these businesses will not have to pay business rates for the tax year of 2020 to 2021.

Others exist, but certain eligibility rules apply. In this section, we list the main ones currently available to businesses.
Coronavirus Job Retention Scheme

To reduce the rate of infections in and out of the workplace, businesses across the UK have had to furlough portions of their workforce in line with government mandated closures.

This poses a problem for businesses who wish to keep their staff in employment but lack the finances to cover their wages. To tackle this, the government has introduced a Coronavirus Job Retention Scheme. Under the scheme, businesses can claim 80% of furloughed employees' usual salary for wages up to £2500 per month.

To qualify, businesses must have set up a PAYE payroll scheme before October 30th 2020 and can only claim for employees hired and on your payroll scheme on this date.

Obviously, furloughing full or part time employees will involve changes to their contract. These changes will need to be agreed between employee and employer. To be eligible for a grant, Employers must supply employees with written confirmation of their furlough.
When furloughing employees, there are two routes employers can take

1. Fully furlough employees, meaning they cannot work for you in any capacity for the period in question.

2. Flexibly furlough employees, meaning they can work for you any amount of hours except those that you record them as being on furlough.

There is no minimum furlough period and employees can enter into a furlough agreement more than once. Read more on how to apply for the Coronavirus Job Retention Scheme here.
VAT Adjustments
Deferred VAT Payment

If you deferred VAT between 20 March and 30 June 2020 and still have payments to make, you have until 31 March 2021to pay the deferred VAT in full.
The government has announced that businesses who struggle to pay the full amount in time, can opt in to the new VAT payment scheme. This scheme will allow you to make up to 11 smaller monthly instalments, interest free. All instalments must be paid by the end of March 2022. The new scheme is not available yet, but is expected to be open for opt-in in early 2021. Please note that you must opt in yourself, your agent cannot do this for you.
Reduced VAT rates in Hospitality

Hospitality businesses normally have to charge the standard rate of 20% on any food and no-alcoholic beverages consumed on premise. For any of these services supplied between 15 July 2020 and 31 March 2021, restaurants, cafes and pubs only have to charge 5 % VAT. The VAT reduction also applies to takeaway of hot food and non-alcoholic drinks. Catering, however, supplying services for consumption off-premises, remain standard rated. Read more about the VAT rules in hospitality here.
Kickstart Scheme

The impact of coronavirus has been felt across all sectors of society, but one of the hardest hits has been young people.

To address this, stimulate the job market and create opportunities for young people at risk of long-term unemployment, the government is incentivising businesses to invest in 16-24 year olds who are on Universal Credit, through the Kickstart Scheme.

For businesses that apply, the government will cover 100% of national minimum wage for a contract of up to 25 hours a week for a period of six months. Employers can pay a higher wage, but will not receive funding for that part. The Kickstart grant also covers any associated National Insurance contributions due by employers.

The government will also provide £1500 per job placement to cover additional labour costs such as training and equipment. The scheme only applies to employers who pay the national living wage for their employee age group. The national living wages for the age groups in questions are as follows;
£8.20 for

21 to 24 year olds

£6.45 for 18 to 20 year olds

£4.55 for under 18s



Unless you want to hire 30 or more (!) young people, you'll need a Kickstart Gateway who represents several employers in the application. Find out more about the Kickstart Scheme here.
Coronavirus Statutory Sick Pay Rebate Scheme

If employees are unable to work due to sickness from coronavirus, or because they're self isolating after coming into contact with an infected individual, the government will repay employers up to two weeks of sick pay.

This covers employees on all types of contracts, be it full time, part time, fixed term, agency or zero hour. You're eligible for this subsidy provided you've have already paid your employee's sick pay who was ill due to coronavirus, you've started a PAYE payroll scheme on or before 28 February 2020, and if you have fewer than 250 employees working under you.

Find out more about the Coronavirus Statutory Sick Pay Rebate Scheme here.
Coronavirus Business Interruption Loan Scheme

Until the 31st of January 2021, the Coronavirus Business Interruption Loan scheme is helping small to medium sized businesses with an annual turnover of £45 million, to access loans of up £5 million.

The scheme is in participation with the UK government and 117 lenders, including several high street banks.

To apply for a loan, you will have to demonstrate that you're able to repay the loan by showing management accounts, cash flow forecasts, business plans, historic accounts or details of your business assets.

Find out more about the Coronavirus Business Interruption Loan Scheme here.
Mental Health Support For Small to Medium Business

Mental health has also taken a hit during the coronavirus pandemic. A number of UK based organisations exist to address workplace stress and anxiety, and provide employers with the tools to improve wellbeing during difficult times.
Mental Health at Work
Mental Health at Work supplies smaller businesses with resources for coping with stress and anxiety by pooling insights from various charities and organisations that prove invaluable to those facing challenges posed by the coronavirus pandemic.
Priory Group
Organisations like Priory Group understand the role that employee's mental wellbeing plays for a businesses success. That's why they provide workplaces with access to treatment at any of their hospitals across the UK, mental health workshops, digital resources and mental health screening for workplace stress, depression, anxiety and addiction.
Maximus UK

Maximus UK provides occupational health and wellbeing services including health assessments and coaching from trained professionals. They also offer support plans to keep employees in work, or help them return when they're back to good health. They act as consultants to help companies foster a healthier workplace.
Initiatives from Lightspeed partners
Orderchamp
Online wholesale solution Orderchamp is showing solidarity with online retailers with a £50 voucher for new customers to spend freely on the marketplace.
LivePepper
LivePepper, the online ordering solution for restaurants, offers a free basic set up. It also offers the set-up of its integration with Lightspeed at a reduced price (compatible with Lightspeed Restaurant K Series only).
Eposability

Eposability, the restaurant consultancy company, is implementing Deliverect at no upfront costs, supplying essential technology that will help you support revenue during lockdowns, but also set you up to make the most of post lockdown trade.

They've also opened up additional support slots to help restaurants iron out their technology issues.

Lastly, they've partnered with iZettle to deliver a free health check, so that you know what you're really paying in transaction fees with your payment provider. There's no effort for you, all you have to do is to complete this form.
Need help reopening?
Check out our reopening checklists for retailers and restaurants.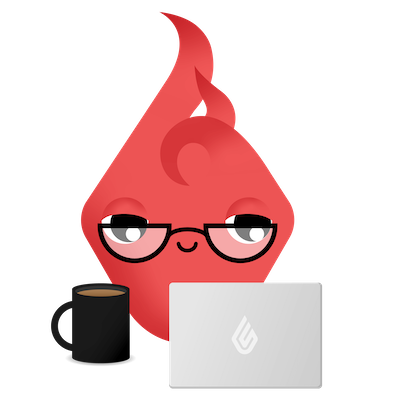 News you care about. Tips you can use.
Everything your business needs to grow, delivered straight to your inbox.