eCommerce Conversion Optimization: How to Turn Site Visitors Into Customers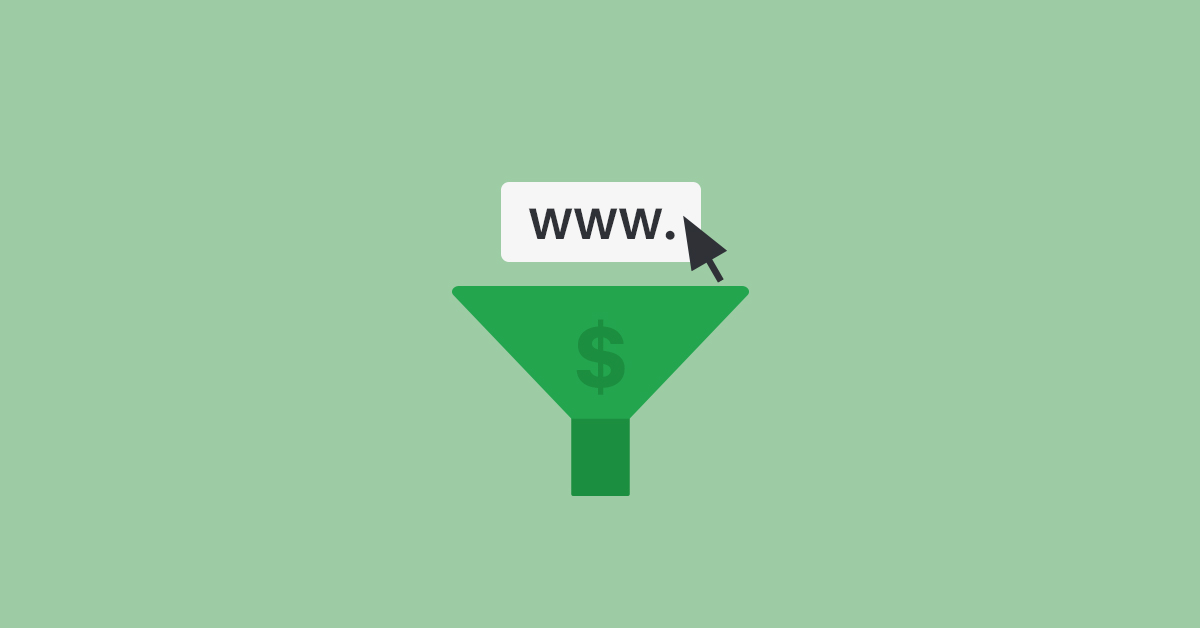 Getting traffic to your website is the first step in owning an eCommerce business. What you really need is to convert those visitors into customers.
While that sounds straightforward, it can also be challenging. From the sheer number of competitors our there to internet distractions, you'll need to vie for your customers' attention.
Your conversion rate tells the story of how well you perform. It's calculated by the percentage of visitors that visit your website and complete an action, such as making a purchase.
According to Invespcro, the average conversion rate for eCommerce stores is 2.86%. That means you've got to drive about 35 people to your store to secure just one sale.
Fortunately, there are things you can do to increase your conversion rate. Here are 10 eCommerce conversion optimization techniques you can use that can help you make more sales.
How to increase your eCommerce conversion rate
Upload great product photos

Write detailed product descriptions

Offer free shipping

Give discount codes

Let shoppers review products

Streamline the checkout process

Personalize the shopping experience

Try A/B testing

Send abandoned cart emails

Leverage retargeting ads

1. Upload great product photos
When customers shop your website, they can't touch or feel the product. They rely on your images, and you've got to provide them with high quality photos—and lots of them. A picture is worth a thousand words, especially in eCommerce.
Show your products from all angles. It helps to show your product in use. Lifestyle photos help your customers envision themselves using your products, and it can boost your conversion rate. For example, Brompton Bikes shows their products in use.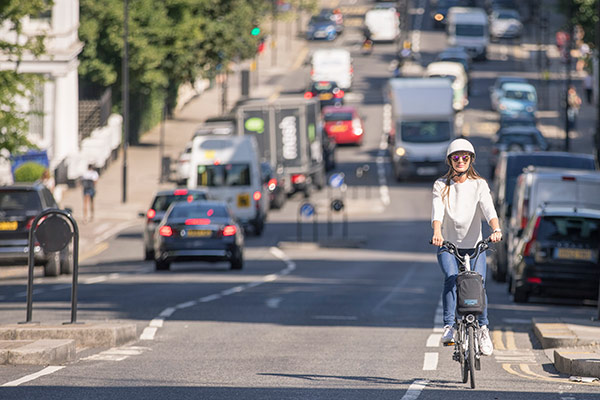 Video is also becoming increasingly popular for eCommerce businesses. If your products are better understood when demonstrated, upload a video to answer questions a shopper may have about its use. If they can't immediately understand a product's value, they'll likely click away.
Collecting and uploading a lot of photos will take more time on the front end, but you'll improve your conversion rate in the long run.
2. Write detailed product descriptions
Having great photos is the first step to creating product pages that convert, but don't skimp on the product descriptions. Since shoppers can't touch the product and photos may not be able to convey details (like materials, for instance), make sure you have adequate descriptions.
Product descriptions should have the buyer in mind, appealing to their needs and pain points. Similar to your product value proposition, product descriptions need to quickly convey the benefits of your product, as if the shopper is asking, "Why should I buy this?"
Write product descriptions that are thorough but not too wordy. It helps to break down information into bullet points that are easy to read. And be sure to use keywords that shoppers might put into search engines when looking to buy your product.
3. Offer free shipping
Nine out of 10 consumers say they want free shipping when they shop online, according to Invespcro, and 61% say they'll likely cancel their order if they don't get it. That means you'll convert more customers if you give them what they want.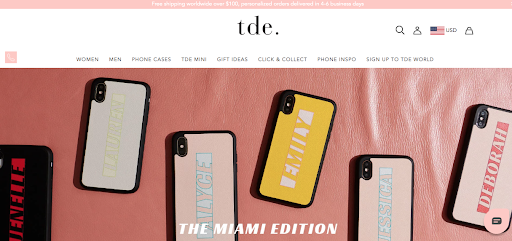 Find a way to offer free shipping and make sure you feature the perk as well as any stipulations like order thresholds, prominently on your website. For example, The Daily Edited advertises its free shipping policy on a banner at the top of its site.
Orders that come with free shipping average around 30% higher in value, according to Invespcro. And free shipping can improve your conversions by 25 to 40%, according to Ometrics.
4. Give discount codes
Everybody loves getting a good deal, and offering discounts can help you boost your conversion rate. 57% of shoppers who use discount codes say they wouldn't have bought the item if they didn't receive a discount, according to MarketingProfs.
In fact, searching for discounts has become a regular part of the shopping process for the majority of customers. According to a study by RetailMeNot, 62% of shoppers don't complete a purchase without searching for a code.
Whenever possible, create and share discount codes. An easy way to do it is to capture emails on your site and email special discounts to subscribers. You can also post offers for your social media followers. Then help drive urgency by putting an expiration date on the discount. Use it or lose it can be an effective way to convert a customer.
5. Let shoppers review products
One of the most powerful ways to convert visitors to customers is to enable product reviews. Nearly 95% of online shoppers read reviews before making a purchase, according to Spiegel Research Center.
What's more, 91% of shoppers trust online reviews as much as a personal recommendation, according to BrightLocal. Reviews serve as social proof that your products are good, and since shoppers can't touch or experience them, they need to take another customer's word for it. For example, Gateway Church Bookstore makes it easy to review products with a handy star-ranking on each product page.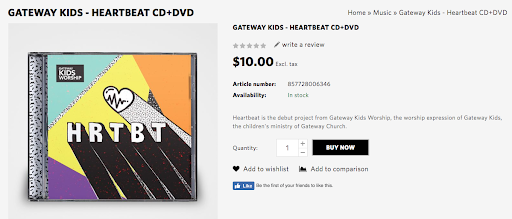 While enabling product reviews does open the door for bad reviews, it also gives you an opportunity to address any issues and make things right. 89% of consumers read a business's response to a review, according to BrightLocal. Tap into this conversion optimizer by following up with your customers after a sale to encourage them to review the products they purchased.
6. Streamline the checkout process
When customers make a purchase, they don't want a long, drawn-out process. In fact, if your check out process takes too much time, you increase your risk of abandoned carts and lower conversion rates. A study by Baymard found that 26% of shoppers abandon their eCommerce order because the checkout process took too long or was too complicated.
People are pressed for time and they want the purchase process to be quick and easy. Enable guest check out, so customers don't have to create a login to buy. According to WordStream, 14% of shoppers will stop a purchase if the store requires you to register.
7. Personalize the shopping experience
Creating personalized experiences for customers is another way to increase your conversion rates. A study by Epsilon found that 90% of shoppers like it when companies provide personalization, and 80% are more likely to do business with companies that offer do.
Offer product recommendations to individual customers based on their purchasing behaviors and interest, and upsell relevant products with popups when customers add a recommended item to cart. Clothing retailer Marine Layer displays complementary items on product pages.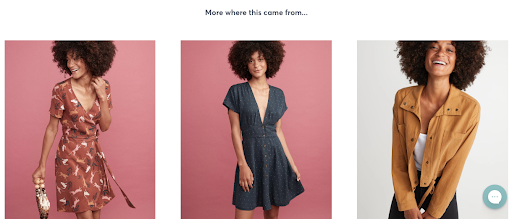 Product recommendations boost sales; a study by Salesforce found that when product recommendations are clicked, they comprise 24% of orders and 26% of revenue. Also, shoppers that clicked a recommendation were nearly twice as likely to be a repeat visitor to your site.
You can also take advantage of personalization with your email marketing by sending special offers based on past purchases. With the right loyalty program, this is easy to execute and has a strong conversion rate.
8. Try A/B testing
Another way to improve your conversion rate is to test your ideas to determine what resonates with your customers. Use A/B testing on your website. For example, test checkout configurations to determine which performs better. Or use A/B testing on landing pages to measure conversion rates.
You can also use A/B testing with your marketing efforts. A few of the things to test include:
Subject lines

Send time

Design

Personalization

Email copy

Photos or images

Offers

And calls to action
9. Send abandoned cart emails
If a shopper abandons their cart, all doesn't have to be lost. You can send email to entice them to come back and complete their purchase. This approach is called remarketing, and it can be effective. According to Listrak, abandoned cart emails have a 42.7% click-to-open rate and a 20% conversion rate.
Personalize the email by including images and links to the products they left behind, helping them to pick up where they left off. You can also re-engage these shoppers by including a coupon code or low-inventory alert in your remarketing effort. Doggyloot Pet Supply uses this eye-catching email.

10. Leverage retargeting ads
Another way to entice a visitor to come back is with retargeting ads that work when a customer abandons a cart or just browses your site. Display ads populate on other sites they visit, such as Facebook or Google, remind them of their interest in your products.
To do this effectively, you'll need a Facebook Pixel. It's relatively simple to set up and lets you retarget your site visitors on Facebook with ads that feature products they interacted with on your site.
According to Target Marketing magazine, 26% of customers will return to a site through retargeting. The ad might be just the push someone needs to return to your site and complete the purchase.
Converting visitors to customers
Your conversion rate is one of your most important metrics, and this eCommerce conversion optimization checklist can help you improve your score.
By taking time to set the stage on your website and through your marketing efforts, you can engage with customers, showcase your products in the best light, and create a website that's designed to convert.
Good luck!