Friska is a shining example of what ePOS technology can do for a business's scalability and customer service.

The quick serve cafe chain draws its high volume foot traffic from local offices, with a significant portion of their daily trade occurring in the morning and midday.

In 2014, the year they adopted Lightspeed, they ran just two locations in their hometown of Bristol. Since then, they've expanded to eight locations across Bristol and Manchester.

Despite their growth, customer service has always been their number one priority. "What makes Friska unique is the way it makes you feel when you visit." says co-founder Griff Holland.

With a flexible and easy-to-use ePOS, Friska can consolidate menu management and reporting across locations, and train staff quickly and easily.

But that's just the tip of the iceberg.

In this case study, we explore how with Lightspeed—and restaurant software consultancy Eposability—Friska were able to take the guest work out of the restaurant operations, set themselves up to scale.

Let's dive in.
Equip your business for short and long-term success
Lightspeed Restaurant ePOS provides your restaurant with tools for longevity. Download our free ePOS guide and learn how to build a more resilient business.
1. Advanced ePOS tools sped up service

Serving a clientele of largely time-poor office workers, Friska needed a system that helped them turn orders around as quickly as possible.

Equipped with Lightspeed's lightning fast UI and easy-to-use Kitchen Displays Screens (KDS), they were able to increase service efficiency by 12% during their peak hours. But how?

Menu changes and order flows could be deployed almost instantly in Lightspeed's flexible back-end. Furthermore, staff could adapt quickly to changes with the ePOS system's intuitive user interface.
This meant that Friska could test new menus in real time, and identify any points of friction that may slow down customer service.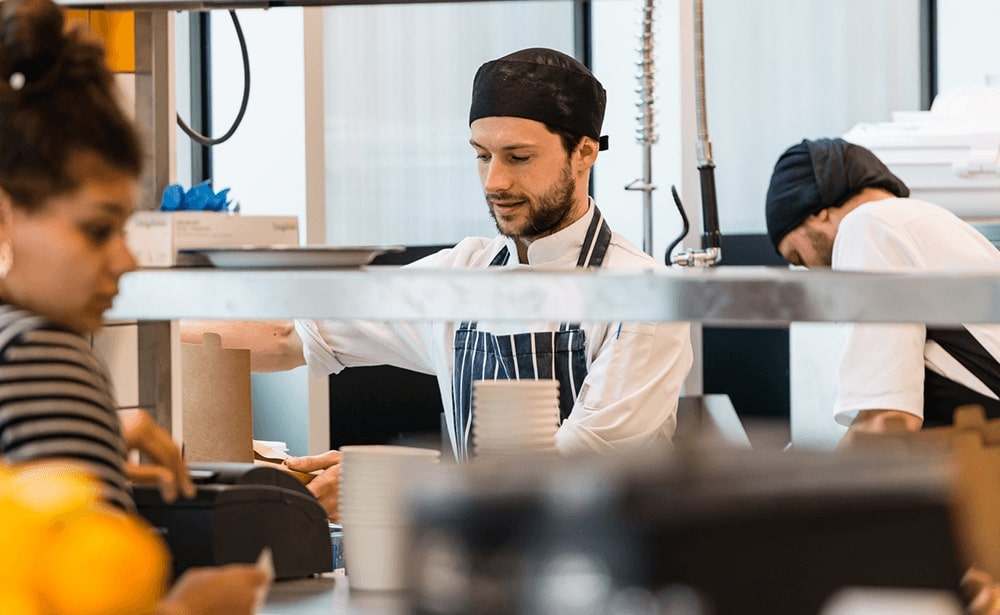 Moreover, using multiple Kitchen Displays Screens at each site, Friska was able to engineer a smooth and speedy workflow:

Staff enter customers' names and orders into Lightspeed ePOS, and send it to the kitchen.

Once sent, this information appears on multiple Kitchen Display Screens from which chefs and baristas can keep track of live orders.

Once prepared, the order is sent to a different Kitchen Display Screen at a collection point, where staff can use the name attached to the order to assign it to the correct customer.

Streamline your commercial kitchen workflow with Lightspeed

Talk to one of our experts for more information



2. Actionable data from Lightspeed's flexible back office
Friska's success depended on how quickly they could get orders in and out. They used Lightspeed's reporting tools to track the relevant data, and further optimise their customer service.
Leveraging Lightspeed's native reports, Friska could track revenue per hour and number of transactions per timeslot.
This data gave them the overview they needed to analyse their performance over time, and measure the effect of menu, staffing, and software changes.
Furthermore, with the help of Eposability, they took advantage of Lightspeed's extensive open API format to develop a custom report using KDS data to track production time per product.
Friska used this custom report to compare the production time of different menu items, identify 'slow to make' products, and come up with solutions for speeding up production.
3. Personalised operational tools through an open API

Friska leveraged Lightspeed's open API format to develop their own online operational platform. This gave them full control over their back of house operations and laid the foundation to further scale their business.

"As well as being a fully functional cash register, Lightspeed is a platform that other software can tap into, creating something even greater than the sum of its parts," adds Griff. "The software constantly adapts and updates as well, so you never outgrow it."

From their operational platform, called Friska Online, they can carry out stock control, collate end of day reports and consolidate business data across each of their sites.

They also use it to create menu items, add descriptions and allergens, then send them to Lightspeed ePOS.

When they're designing recipes, the platform is able to recommend a selling price for the end product based on the cost of the recipe's individual menu items, and a margin predefined by Friska—a kind of automatic menu engineering.
4. Used integrated loyalty software to boost revenue and retention.

Lightspeed integrates with a range of partner products that can add further value to a business' technology stack.

Friska drastically improved customer retention and engagement by launching a white-labeled app, made possible by an integration between Lightspeed and 5Loyalty.

Some sites saw as much 56% increase in revenue after the introduction of app and other tech.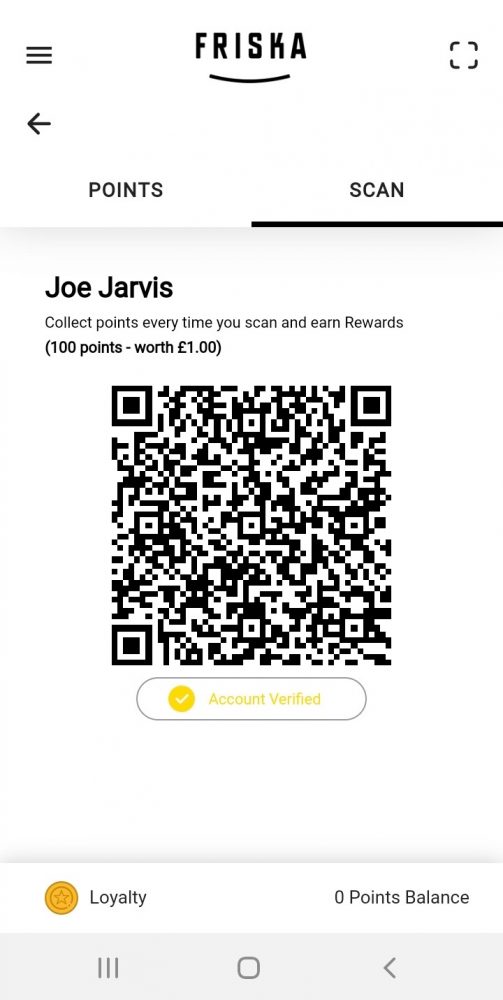 They cleverly incentivised adoption of the app by offering a free lunch for every download, and motivated users to consistently engage with the app through the combination of push notifications, personalised offers and most importantly, a loyalty programme:
When a customer places an order they scan a QR code on their Friska app using Lightspeed's QR code scanning capabilities.

The QR code contains information about the customer, like the number of loyalty points they've earned from previous purchases.

Lightspeed then shares their transaction data with 5Loyalty, so users can redeem loyalty points they've earned from a purchase.

Lightspeed and Friska: a partnership for success.
With tech savvy and ingenuity, Friska was able to get the most out of Lightspeed's intuitive ePOS software, and the many integrations that work alongside it.

It goes to show that when technology is used right, it can add endless value to your business.

Want to know how you can achieve the same? Let's talk.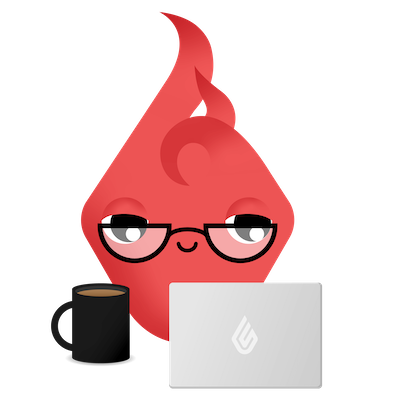 News you care about. Tips you can use.
Everything your business needs to grow, delivered straight to your inbox.