The UK will reopen in four stages starting on March 29th 2021. These are the current key dates for hospitality:
March 29—Stay at home rules ends.

April 12th—Restaurants and pubs can serve food and alcohol to customers seated outdoors.
May 17th—Hospitality venues can seat customers indoors and hotels can reopen.
Each stage is contingent on a significant drop in infections and hospitalisations, as well as no new variants emerging.

By now, we're well aware of the safety measures we all must take to stop the spread of the coronavirus. Fortunately, it's still possible to deliver an enjoyable experience while keeping to those measures and ensuring the safety of customers and employees in the process.

Lightspeed has put together this checklist to help you ensure you're ready to get back to business.
This is intended as a guide for what you should consider when reopening your business. Be sure to familiarise yourself with official government guidelines.
3. Update your technology stack
5. Review your menu and prices
6. Restock your food inventory
10. Optimise your reservation system
Let's dive in!
Equip your business for short and long-term success
Lightspeed Restaurant ePOS provides your restaurant with tools for longevity. Download our free casual dining guide and learn how to build a more resilient business.
1. Assess the risks
Can you ensure the safety of your customers when they eat or drink with you? The initial step towards reopening will be reviewing the suitability of your premises for proper social distancing, and identifying any potential risks and staff and customers.
Start with

your outdoor spaces

. After all, that's where you'll be welcoming customers first. Reopening is a chance for businesses to experiment with making the most of outdoor spaces like pavements, patios and

beer gardens

.





Make sure that your outdoor floor plan allows enough space between sitting guests to minimise any risk of infection.

Work out the maximum number of customers your venue can hold while still keeping within the rules. Any gathering of more than six people is currently against the law. As of March 29th, people can meet outside with one other household or with less than six people.

Retrain both front and back-of-house staff on how to

prepare and serve food safely,

and make sure structures and procedures are in place to keep customers and employees safe in high contact areas like cash registers (e.g. plexiglass screens, hand sanitizer stations).
By carrying out a thorough assessment of the potential risks posed to customers and employees, you can more proactively work to reduce them and restore confidence in your business. Be sure to communicate your risk assessment clearly.
2. Acquire personal protective equipment (PPE)

You'll need to be able to supply your employees with PPE before safely reopening.
Remind staff of

the safe use and disposal of face masks

and dispose of all used PPE in a closed container separate from other waste collection.

Placing hands sanitisation stations at various points on your promises for both staff and customer to use when necessary.
3. Update your technology stack
It's likely that ordering at the bar will not return when businesses reopen, and even table service comes with certain risks.
Lightspeed ePOS comes with a range of in-built

table service tools

that allow you to give a warm, frictionless and contactless customer service. These include:

Taking orders by seat or by course straight from an iPad

Making changes to orders quickly in Edit mode

Modifying and personalised orders with product sequences

Using customer data to offer paperless receipts

Managing your floor plan remotely

Offering a painless payment process



To meet the needs of the new era of hospitality, we're soon to be launching Lightspeed Order Anywhere, a modern digital ordering tool that enables guests to place orders from their devices using a QR code.





By scanning a QR code generated by your restaurant, Order Anywhere lets customers browse your menu, order and pay right from their table for a completely contactless restaurant experience.





Want more more information?

Talk to one of our experts.
4. Communicate with customers.
Be vocal about reopening. Inform your customers of how you plan to proceed and how your restaurant may operate a little differently from now on.
Communicate your reopening locally, on social media and on your website.

Make sure customers know how to reserve a table, and that they have all the information they need about social distancing while dining with you.

Update your

Google My Business

listing with information like opening times, menu changes and anything else customers should know before returning to your business.





Supplying customers with detailed and up to date information can bolster your brand's online perception and improve your local search ranking
With loyalty integrations like 5Loyalty, you can motivate customers to dine with you again through a branded loyalty programme. The integration leverages Lightspeed's QR code capabilities to reward customers for buying with you, allowing them to redeem loyalty points with every purchase.
5. Review your menu and prices
You may have to adjust your menu and prices to better reflect the new measures or to generate more turnover with fewer guests.
Run a

food cost calculation

so you know what to expect during the first few months back in business, and adjust your prices accordingly.

Refer to historical sales data in your ePOS system to see what sold last year, and what didn't. Then use this data to inform your menu and pricing strategy.
With Lightspeed Restaurant ePOS, you can make quick menu changes without having to get a support team involved.

This means that you can add and edit menus across many locations using just one system. You can also control the prices of items in the system's back office.
6. Restock your food inventory
Make sure your restaurant is well stocked to handle reopening. You should not be using anything that you were storing before the last lockdown. Check all the use by dates and ensure stock is stored correctly.
It may be worth doing a refresher with your staff to remind them of stock control best practices.
7. Clean your premises
Update your cleaning schedule and retrain cleaning staff in line with government guidelines.

Pay extra attention to high-contact surfaces like card machines, cash registers, reusable menus or table condiments.



Clean and clear tables thoroughly between reservations, and give ample opportunity for customers and staff to sanitise their hands when necessary.



For more information, read our post on preventing food hygiene violations.
8. Check your hardware
Check that your

hardware

(cash register, printers, kitchen screens, handhelds etc) are in working order and connected to the internet.

Try entering a test order to verify that the system works and that your payment software and other integrations are still working with your ePOS.
9. Go contactless
Reduce the risk of infection through physical contact by going cashless, at least temporarily, and focusing on contactless payments.
Implement

integrated payment gateways

that support a range of payment contactless payment methods like mobile, credit and debit card and QR codes.

Use Lightspeed customer data feature to send paperless receipts to customers' emails.
10. Optimise your reservation system
Taking customers on a reservation only basis will help you stay within your venue's new maximum capacity.
Use time slots in your reservation system to stagger tables and avoid overcrowding.

Use this also to ensure cover numbers do not exceed government restrictions.
11. Adjust your floor plan
Separate parties must sit a safe distance away from each other. If your dining room has moveable tables, you simply need to rearrange your existing floor plan.
If your restaurant has fixed tables or booths, try leaving every other table empty so that an adequate amount of space is left between different dining parties.

Update the floor plan in your ePOS so you can keep track of your new layout.
12. Don't forget delivery
If you don't already offer delivery, now would be the time to try it out.
Make sure that you have safety protocols in place to keep your couriers and customers safe.

If you think you won't be able to reopen your restaurant dining space with the current distancing rules in place, consider setting up a

dark kitchen or virtual restaurant

and access new revenue streams through online delivery.

Review and adapt your menu for delivery and setting up a workflow between your kitchen and couriers. As we mentioned, changing or duplicating menus—as well as creating new ones—is easy with an ePOS system like Lightspeed. Here's how you could do it:

You may already have a menu set up in the back office, and want to offer your in-house dining menu for delivery–but you'll need to make a few adjustments. Some of your menu items don't travel well, or can't be packed easily for delivery.

Go into Lightspeed's back office and click on the

Menus

section. You see a clear overview of all your existing menus. In the drop down menu, there's an option to

Create new menu.

You don't want to think up a whole new menu, and luckily that won't be necessary. Select your a la carte menu, then select the

Duplicate menu

from the drop down menu.

Now that you've duplicated your menu, you can rename it and remove the items that aren't suitable for delivery, and add any new dishes that are.

Sync your new delivery menu with

Lightspeed Delivery

so that it can be easily added to third party delivery apps like Deliverect and UberEATS.

Now customers can find your menu easily, and any orders made from these third party apps will be sent straight to your ePOS.

Discover a new revenue stream through delivery

Open up new sales channels and future-proof your restaurant with our comprehensive guide.
13. Look after employees
Instead of bringing all your employees back at once, consider staggering return dates.

When they return, clearly communicate new functions, rules and safety measures and how they affect their day-to-day.

Encourage employees to report symptoms and make it clear having symptoms will not cost them their job.
Get ready to reopen.

As businesses reopen, they're facing challenges they never thought they would. Your priority during this time should be keeping your business operational whilst also keeping your employees and customer safe. Nothing could have prepared the hospitality industry from the giant hit it has taken.
Remember that you're not alone, small businesses everywhere are navigating these strange times together. Reach out to fellow business owners, share your strategies and offer support. This way, our industry can come back stronger than ever.
Curious what a restaurant, bar or pub ePOS can do for you?
Talk to one our of experts, and start digitising your business today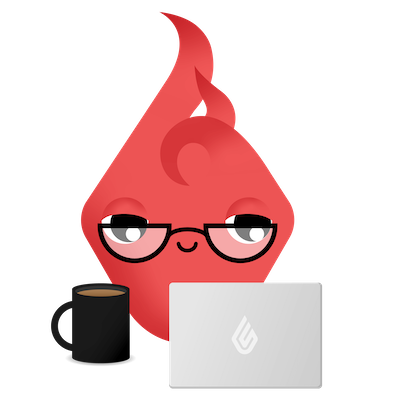 News you care about. Tips you can use.
Everything your business needs to grow, delivered straight to your inbox.