Mobile apps take over online sales: 44% of all online sales worldwide go through a shopping app. The time that you could dismiss a mobile app as an 'accessory' is far behind us. It is an important pillar for the success of your webshop, and lucrative: the chance of a repeat visit is twice is doubled and conversions are three times larger compared to a mobile website without a shopping app (Criteo, 2017).
Save up to £45,000 without compromise
It raises a dilemma because the custom development of apps is pricey. The costs often exceed £45,000 quickly which is a very big investment and the cheaper alternatives are limited in terms of capibilities. You also do not want your website to look exactly like that of your competitors. Apps are a step forward for your customers and they enable you to do more with your business. You have to make high demands on your app: at lightning speed with a fantastic GUI (Graphical User Interface). It must offer a pleasant shopping experience to your customers, without compromises.
Why Apptonize?
From this conviction, we have established Apptonize. We wanted to offer all the benefits of custom apps, but affordable. And we did that. With a handful of developers, we worked on the ideal app factory for two years. With this solution, we now offer good and fast apps, with different customised designs. Every little detail has received our attention. If your users want to search and filter in milliseconds thousands of articles, every piece of data must be optimised. The result is that our apps are faster than the likes of Zalando, Bol.com, Bijenkorf, you name it.
Business opportunity for Lightspeed shops
In the initial phase, we extensively tested seven e-commerce platforms. Lightspeed is by far the best, with many functionalities and excellent technical APIs (Application Programming Interface) to work with. As a result, only Lightspeed webshops can now serve their customers with Apptonize apps. Webshops such as Hairandbeautyonline, Hipdekbedovertrek, and Lofty Manner are already enthusiastic customers of Apptonize. We grow with the ambitions for your webshop. If you need new functionalities, we take care of that.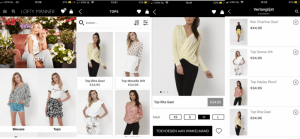 Acquire new customers via shopping apps
Every webshop ownerunderstands that mobile is now the most important channel for sales. Many people go directly to the Appstore and Google Play to begin searching for products and services — it's no longer about simply via random Google searches anymore. 65% of all app downloads on iOS is due to the search in the Appstore, a similar figure shared by Google Play. Combine this with the fact that nearly half of all mobile sales are generated by mobile apps, and here you find the gravity of such a saturated market. Strong appstore Search Optimisation is therefore just as essential as a good SEO. At Apptonize, we think every day about ways how we can help webshop owners increase the number of app downloads. We explain three smart functions:
Share function
It is very important that people can share a product via WhatsApp, Facebook, and other social media. But if this share link points to your website and not to your app, the number of users of your app will not grow. That is why we ensure that the share function refers users to the product page in the app, not the website.
Promotion via Facebook
With the same technology, you can promote products on Facebook and link them to the product page in the app. This way you can promote free app downloads via Facebook, Instagram, Snapchat, etc
App-specific discounts
'20% off your first order via our app', for exampl, is a good incentive to install the app. But then you have to make sure that the discount code really only works in the app. Apptonize makes this possible.
Earn more from existing customers
Increasing turnover through existing customers is on average 7x cheaper than via your new customers, one of the many reasons for customer loyalty. With the app, you can send out a push notification every week. 65% of people who receive push notifications use the app within the same month. The quality of the app itself is decisive for its success — another reason why Apptonize pays a lot of attention to details, from wishlists to much more.
Repeat purchases
You can purchase the same product from your previous orders. As a result, you can increase conversion.
Insight into your stock levels
"Only 1 in stock!" A good way to increase your conversion. This requires a real-time link between the app and the back-end of Lightspeed, which the app can take care of.
Checkout optimisation
Based on extensive research we have optimised the ordering process. It is arranged in a few clicks. Result: higher conversion and revenue.
It's time for an app
85% of all people indicate that they prefer to use an app rather than a mobile website. We are in the mobile age. Will not it be time for a mobile app for your shop?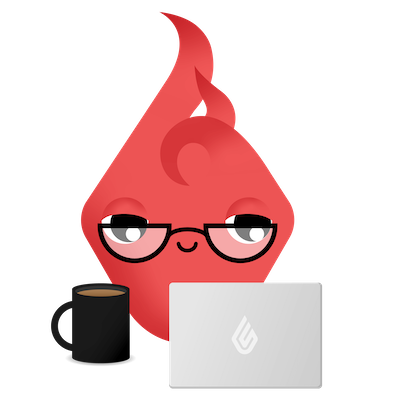 News you care about. Tips you can use.
Everything your business needs to grow, delivered straight to your inbox.