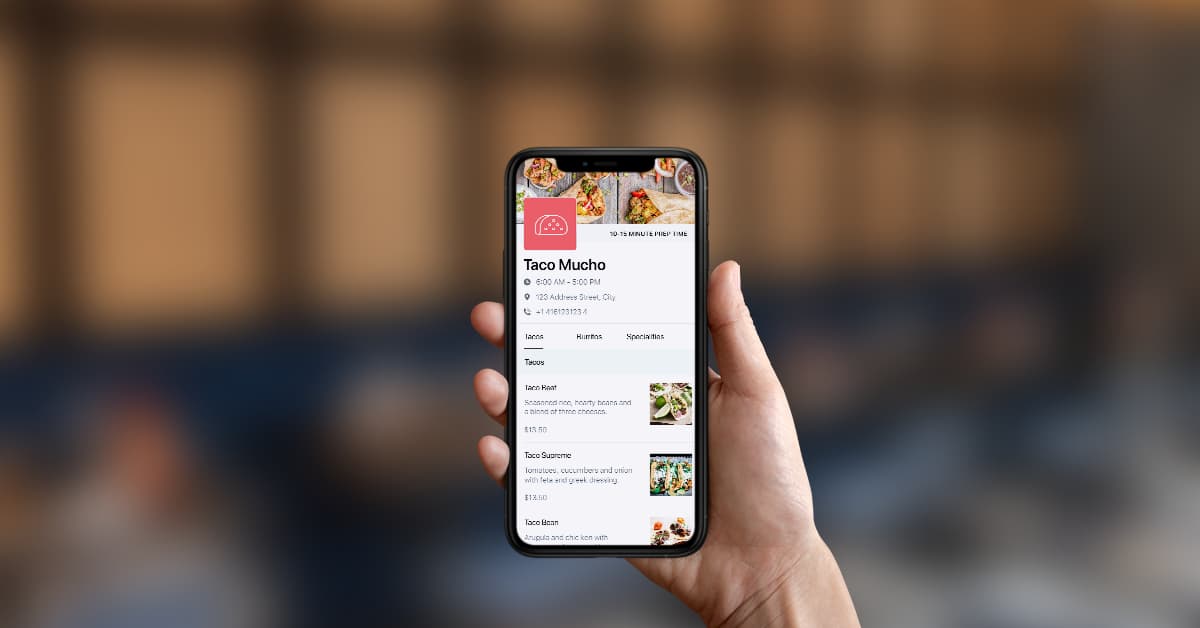 The COVID-19 pandemic has laid bare an important fact: given the uncertain future of the hospitality industry and rapid shifts in consumer habits, restaurants that rely solely on in-house dining are especially vulnerable to market fluctuations. To thrive in this new era of dining, restaurants must embrace new revenue streams to stay flexible and profitable.
We know that contactless dining is a significant factor in adapting to this new era, and at Lightspeed, we're dedicated to helping merchants with the tools they need to make it happen. It's why we launched eCom for Restaurant, and it's why we're now announcing Order Ahead on Lightspeed Restaurant (L series) for takeaway and click and collect.
Order Ahead enables hospitality businesses to navigate the new era of omnichannel and contactless dining. This new tool gives restaurants an efficient way to prepare for the opportunities and challenges involved in expanding their offering. It's a part of our vision for an easily managed contactless experience for hospitality⁠—and it's just the beginning of our commitment, with much more to come.
Hospitality is changing
Customer behaviour is evolving. Delivery and takeaway were already on the rise before the pandemic, and now, as price and safety conscious consumers turn to online ordering for more and more of their purchases, having a safe and efficient option for managing online orders is more important than ever.
Customers in the United Kingdom have indicated that they intend to make more takeout and delivery purchases online than before the pandemic, and the British restaurant-to-consumer delivery market has seen 21% total revenue growth in 2020. Hospitality businesses that make the shift to put emphasis on takeout and delivery as core parts of their business model in addition to dine-in services can take advantage of this growth.
Contactless experiences enhance both these channels in the age of social distancing and beyond. By having go-to contactless tools on hand, merchants are prepared to address customer concerns about health and convenience no matter what new turns the industry might take.
Adapt with Order Ahead on Lightspeed Restaurant (L Series)
Setting up an online ordering system isn't always as easy as business owners would like, however. Restaurants need to balance the expense of launching and managing a new takeaway model with the payoff—a new way to connect to their customers.
That's where Lightspeed comes in.
Order Ahead helps restaurants…
As convenient as delivery and takeaway are for customers, the fees from third party platforms can present a burden for restaurants. With Order Ahead, restaurants can manage their online ordering system without hidden commission, extra hardware or third party platform fee expenses. This means takeout and curbside pickup can be an extra source of revenue without complicated costs.
But Order Ahead isn't just smart for the wallet. We designed it to be an efficient system that seamlessly integrates within existing workflows. Online orders are sent directly to the merchant's Lightspeed Restaurant (L Series) point of sale, which means restaurants can manage orders without extra training on a new platform. And because it's seamlessly integrated, restaurants can make menu changes that update in an instant, ensuring their online order menu is always accurate.
Order Ahead also makes offering contactless payments simpler⁠—because the options are built in to the tool. Merchants will be able to offer flexible ways to pay for meals with no contact with a terminal if the customer wishes, minimising contact for dine-in, pickup and delivery.
So, with Order Ahead, restaurants get:
An alternate revenue stream with

no third-party fees or extra hardware costs

An online ordering system that

seamlessly integrates with their point of sale

Tools for

real-time menu changes

Payment options that include

contactless payments

for more flexibility
And that means it's easier than ever to adapt to their new opportunities and challenges.
…and makes sense for customers
It doesn't matter how good a system is for a restaurant—if it doesn't work for the customer, then it simply doesn't work. When we were building Order Ahead, we made sure to keep diners in mind.
One way we've optimised the customer journey with Order Ahead? No extra app downloads are needed—restaurants get a custom-branded website that works for their customers on desktop, tablet or mobile. Customers just need to visit the site to order, reducing friction for them.
While they're making an order, customers can choose to have their food prepared as soon as possible or preorder for a specific pickup time. Then, as their food is prepared, they'll get real-time order updates. When their order is ready, the restaurant can send a text message that their food is ready for pickup. Keeping the customer in the loop helps restaurants manage wait time expectations for a better experience.
Lightspeed Order Ahead also gives customers a way to communicate with the restaurant—they'll be able to add notes to ensure every order is as accurate as possible. And when it's time to pay, Order Ahead is flexible—they'll be able to choose from paying online or through credits they add to their account.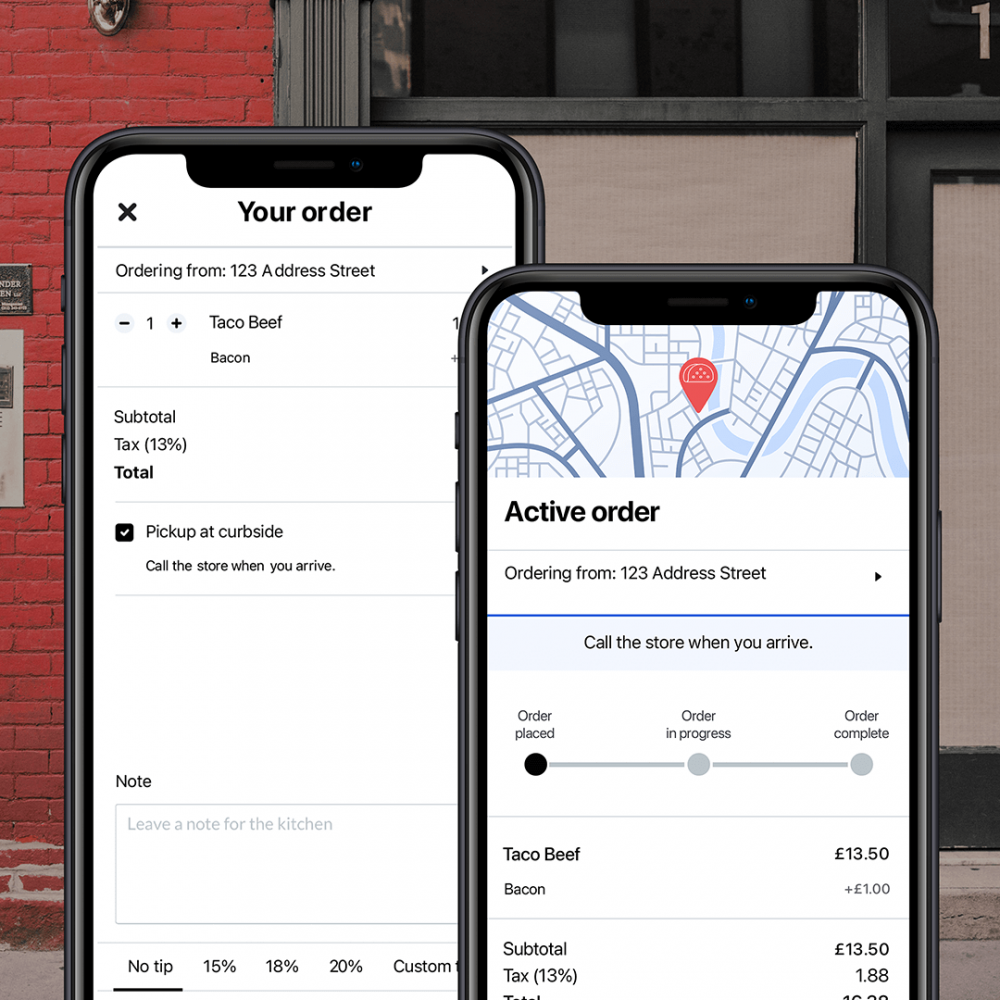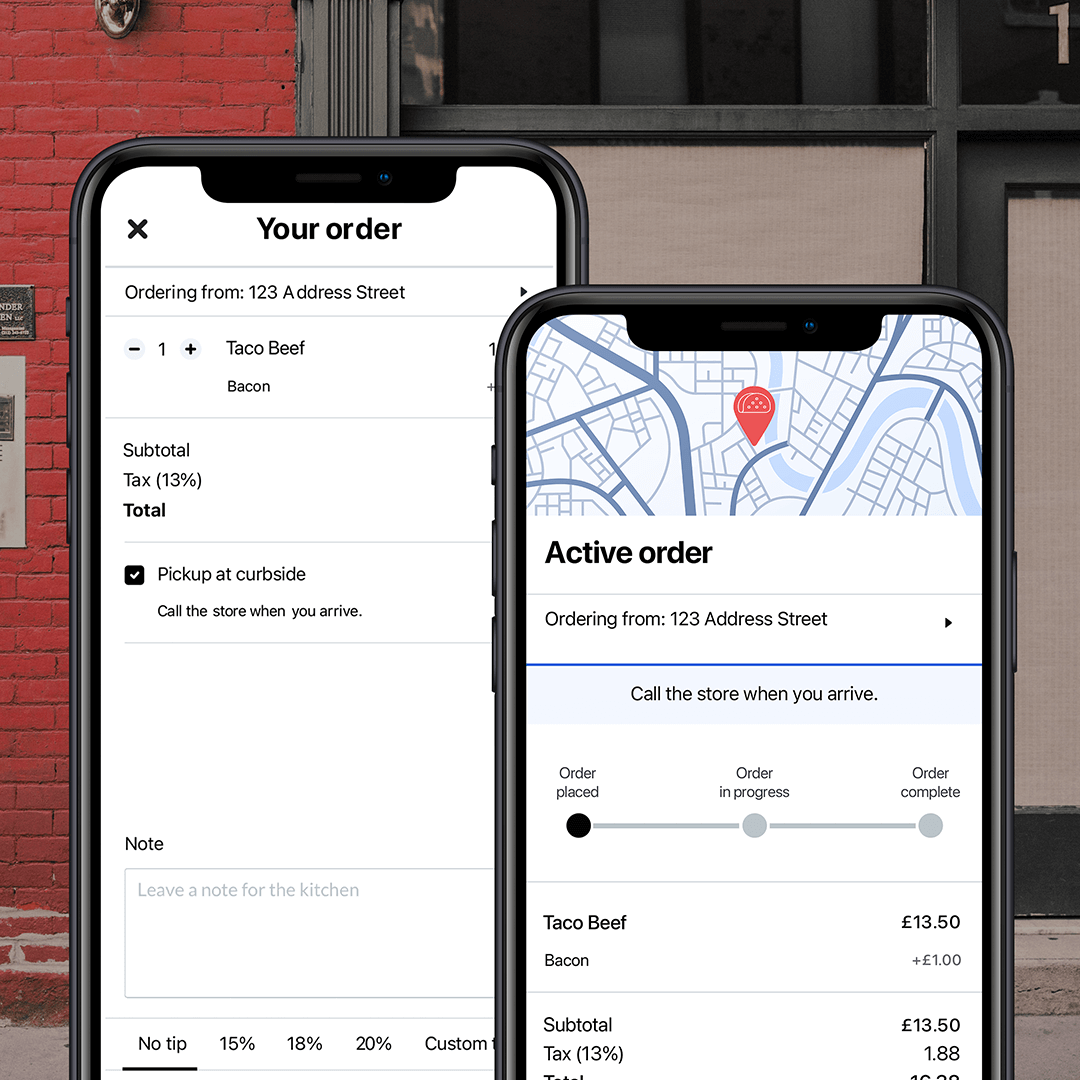 In summary, when a customer decides to patronise a restaurant using Order Ahead, they'll get:
An

easy-to-use website

for desktop, tablet or mobile ordering

Real-time order updates

and the ability to

order for a future time

Orders that are

more accurate

Multiple ways to

choose how they want to pay

, including contactless options
Which means that Order Ahead offers them a customer journey that just makes sense.
Preparing for the future of hospitality with Lightspeed
At Lightspeed, we're dedicated to giving small and medium businesses what they need to thrive. To realise our goals and help our merchants realise theirs, we recently launched eCom for Restaurant, and it's why we're now bringing Order Ahead to the table.
Restaurants can't bet on a singular revenue stream anymore, so it's time to adapt. At Lightspeed, we're always working on finding ways to make that happen in an efficient way. If you're interested in adding Order Ahead to your restaurant, let's talk.
Order Ahead is compatible with Lightspeed Restaurant (L Series) only. If your Lightspeed Restaurant app features a red logo on a white background, you're using L Series.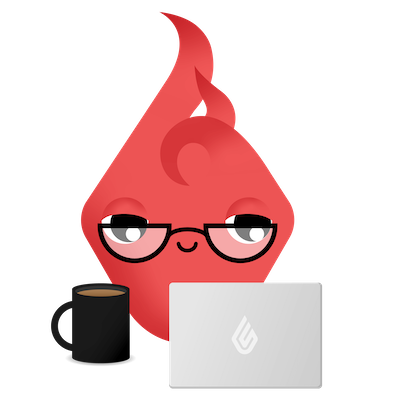 News you care about. Tips you can use.
Everything your business needs to grow, delivered straight to your inbox.