Staycations, Brexit and Restaurant Tech: Hospitality Veteran Petrok Rickard Shares His Views On The Industry.

Petrok Rickard, also known as Rocky, has spent most of his life in the UK hospitality industry, and has recently worked with such concepts as Street Feast, London Union and an impressive list of top UK restaurant groups.

In time for the launch of his new restaurant consultancy firm Arcanum Consulting and Design, he speaks with us about how far the industry has come, and where he thinks it's headed.

Read on to find out more.
Reinvent your business for short and long-term success
Hospitality owners and operators face a whole new set of challenges. Download our free playbook and learn how to build a more resilient business post-pandemic.
Can you tell us a bit about yourself?
Since I was old enough to work I've always been in hospitality. Over the years I've gone from bartender to operations manager and in that time I've had the pleasure of working with some fantastic restaurant groups like JKS and pub groups like ETM. I've also worked with Street Feast on their London Union Project, branching out into street food markets.
More recently I've also started using my hospitality know-how to set up my own agency, called Arcanum Consulting and Design, which specializes in restaurant technology and digitalisation. We also help people select the right tools for their business, as well as branding, logos and websites. There's an ongoing shift in the industry, and I help people confront that.
How did you get introduced to Lightspeed?
It started when I was working with Street Feast. We had gone through a couple of legacy systems which were too expensive for what they offered. We were using big, clunky terminals that were hardwired to an ethernet system. It simply wasn't suitable for a company like Street Feast that deals mainly with transforming disused spaces, such as car parks and warehouses, into street food markets.
We needed something with more flexibility than our legacy system but at a lower price. Two things that stood out for me with Lightspeed were, one, the quality of customer service and, two, the comprehensiveness of the product. For every question I asked concerning features, it wasn't so much a case of 'yes, it's coming' or 'we're going to do that in the next quarter', it was always, 'yes, this is how we do it. This is how you get to it.'

How do you think restaurants have changed over the past five years?
When I started in the industry, we would take orders on notepads and workout bills manually with a calculator. Technology has definitely crept in and had a massive impact on how we do things.
Now orders can be taken directly on a smartphone, receipts can be billed directly to a client without any mention of paper. Everything is integrated. You can transfer your orders directly to the kitchen so they can be prepared almost immediately.

Along with that guests' expectations have changed as well. They're used to convenience and expect shorter wait times. Access to endless choices from the palm of their hands makes them choosier, and their expectations become higher. Many consumers nowadays have grown up with TV Chefs like Jamie Oliver and Gordon Ramsey – so the entire food culture has changed.

To meet this rise in expectation bars and restaurants have to be more creative with their menus, really push the boundaries. That causes something of an issue in terms of profitability, because guests have come to expect trendy, exotic and therefore more expensive ingredients, but still at a reasonable price.
Also, 10 years ago, unless you went to a specifically vegetarian or vegan restaurant, a lot of places would still only cater to one dietary need – bar for one vegetarian option on the menu. Now restaurateurs and bar and pub owners are adapting and catering for all kinds of diets and tolerances, from pulled jackfruit burgers to Whiskey Sours made with chickpea brine instead of egg whites. There's a lot more innovation going on these days.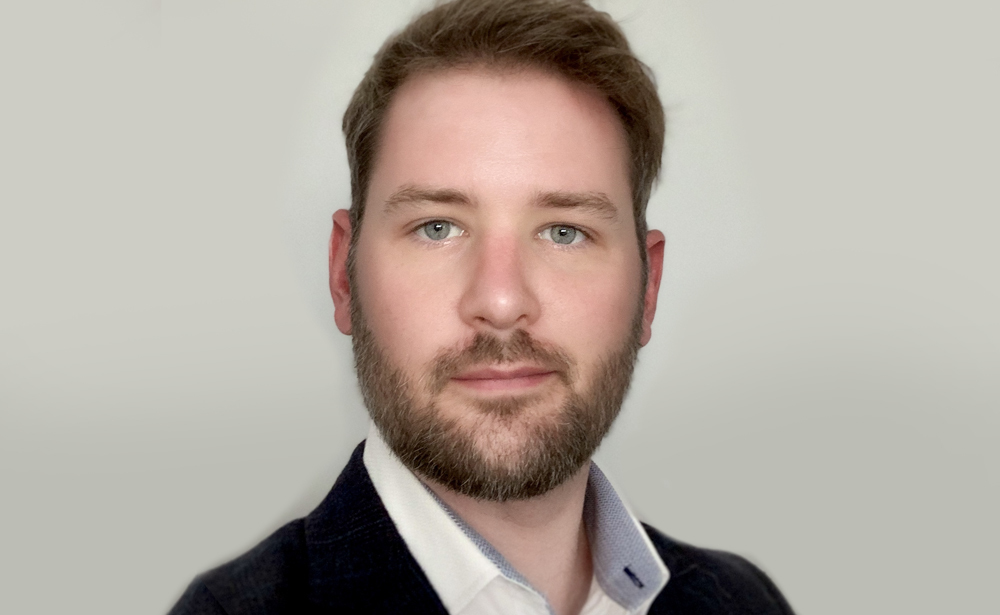 How do you think restaurants are set to change in the future?
Again, technology is key to the way restaurants and bars will continue to position themselves. An integration between online and offline presence is definitely the way things are going to progress. Everything's done online now, so unless your business has an online presence, you're going to fall behind competitors very quickly.

Hospitality operators are going to have to ensure that their technology is up to date, and that's something that's only going to become more and more important. Poor wifi and phone reception is one of the main reasons customers don't return to a venue.

Hospitality spaces are also going to have to adapt. I think outdoor space is going to an important focus for restaurants and bars. Without that, they may not be able to support the capacity they had previously.
What would you say are the biggest challenges that a restaurant or a bar or pub owner faces in the current climate?

It's difficult for operators to actually function and profit at the moment. That's especially true for smaller establishments in commercial areas and city centres that are heavily reliant on footfall.
To make a profit against high commercial rents they really have to fill the venue, so many operators are currently focusing on filling their spaces just enough to break even and pay their staff. Even then, they're struggling with the rules that are in place.
Another big concern for the industry is no-shows. While there was always a risk of somebody booked into your restaurant or bar not showing up, you could usually fill that table with walk-in guests. But now it's less feasible for restaurants to take walk-ins, so venues are relying on everyone who books to actually turn up.
That said with all the current issues facing global tourism and travel, a large number of people are opting for staycation within the UK. Tourism businesses are already experiencing massive increases in inquiries and bookings because people are choosing to holiday locally. Hopefully that can bolster UK restaurants, bars and hotels with the money that would have otherwise been spent on international travel.
How do you see a technology like Lightspeed helping operators in facing these challenges?

The thing that comes to mind for me is menus. It's clear that paper menus are becoming a thing of the past – and that was true even before the pandemic hit. With technology like Lightspeed you can upload your menu to an app from which people can order directly. And that's all integrated with your ePOS system.

So everything from seating your guests to taking their orders to processing their payment can all be done digitally on one system. That greatly speeds up service, allows you to get more guests in, and make more profit.

Loyalty systems are hugely important too, because you can generate repeat business and get people coming back. Customer retention plays dividends for your business, since loyal customers will stick with you through thick and thin. It's a technology worth investing in.
Also data has become such an important asset. There's great value in an ePOS system that gathers data on your customers, you can really use it to tailor the experience to them, driving customer retention even further.
What Lightspeed features have you seen provide the most positive outcomes for an establishment?
In general, the ease and speed and the operational system has created the most positive changes in the businesses in which I've worked with Lightspeed.. Most staff get the hang of it with very little training.

The back office is also really easy to navigate, which allows operators to access important sales data with very little friction. With such accessible reporting, you can pinpoint where you're making your money, and grow your profit margins in a much more effective way. It also saves business a huge amount of time on things like financial reporting.

The fact that Lightspeed is a mobile system is also a huge advantage for your workflows. Being able to work wirelessly on iPads and other mobile devices means you rely less on cables running everywhere.
It's mobility also greatly improves customer service. Staff can carry terminals in their pockets, empowering them to send orders directly to the kitchen or bar which really speeds things up. For example, any waiter would know those dreaded moments when you're busy and you put the order pad into your back pocket and forget to put it through to the kitchen!
Even before COVID-19 – people were migrating heavily to home delivery apps and eating out was already becoming less common. What's your view on this?
It's evolved in parallel with things like Netflix, which provide something which you used to leave the house for, but can now enjoy from the comfort of your own home. Why go to the cinema when you can enjoy for cheaper at home? The same can be said for delivery and takeaway.

Convenience is the crucial factor – you can wear what you like, everyone can drink, you don't need to be a designated driver, and that's especially appealing in more rural areas. All that said, you lose out on any atmosphere and experience, and you have to do your own dishes.
How do you see Brexit impacting UK hospitality, and how do you think technology like Lightspeed ePOS can help?
I think the biggest factor will be the reduction migrant workers who currently make up a huge chunk of the staffing industry. One way to address this would be some way to access a database from your ePOS or staffing solution, from which you can easily verify people's eligibility to work. That will be a massive time saver.
I think this could be a perfect time for the UK to showcase the best of British really as a nation, we're starting to produce some of the world's best food and drinks. Even our wines and spirits are starting to win global accolades, so i'm optimistic about the British food industry post-Brexit.
What advice would you give to a hospital operator for the coming year?

Don't expect too much. Don't expect to make a massive profit, don't expect to come out of this and with the means expand next year and have two, three sites.
This is a key time for a lot of operators to look inwardly and see how they can save money. The focus right now is surviving the next few months.

There are groups like Hospitality Union who are pressuring the government to strike a fairer deal for restaurant and pub owners, and to sustain the industry by lowering commercial rents and debt repayments on commercial premises until January 2021. These kinds of schemes could give businesses a fighting chance to bounce back from this.
Want to know how Lightspeed can drive your business forward?
Get in touch and find out what we can do for you