You probably didn't enter hospitality to be bombarded with tech jargon. But if you're going to run a modern hospitality operation, chances are you'll be confronted with some pretty baffling terms.

Moreover, if you're using a modern, cloud-based ePOS system, you'll probably have to wrap your head around some unfamiliar concepts sooner or later.

When that time comes, it's good to have at least a working knowledge of how things work. That's why we've put together this blog post; to introduce you to the complex and exciting world of POS integrations and APIs.

Still with us? Let's dive in!
What is POS integration?
All modern, cloud-based ePOS systems come ready with a set of native features. Businesses can supplement these native features with software that combines data from both systems to provide useful insight into a business.

A POS integration is any software that connects and communicates with your POS, so both can share and consolidate data. This often results in functions that neither could have achieved alone.

For example, you may want to automate your restaurant accounting process. Your POS might have data on your revenue and inventory costs, but doesn't have a native capability for breaking that data down into a chart of accounts (after all, it's a point of sale, not an accounting platform).

So to make better use of your data, you purchase an accounting integration which breaks your data up into relevant accounts. Your ePOS needed the accounting integration to report it's data, and the accounting integration needed your ePOS data to set up a chart of accounts. Together, they're unstoppable.

Without cloud-based platforms and a special little tool called an application programming interface (API), business management would be a much more error prone and time consuming exercise. Different types of business data would exist in separate buckets and reconciliation of different data points would be, well…awkward.
So, what exactly is an API?

As we've said, API stands for Application Programming Interface. It's essentially the meeting point between two pieces of software. At that meeting point, the two programmes can communicate and share data.

Most ePOS systems these days have integration partners that they're able to connect with through an API. Users can purchase these integrations and use them alongside their ePOS systems.

APIs allow business operators to 'call' their data from one system to another. In other words, it integrates with a system to make use of the data it stores. It can do this in one of two ways: one-way or two-way integrations.
One-way POS integration
A one way POS integration grabs data from your ePOS system and uses it for a specific purpose.

For example, Planday is a labour management platform that grabs revenue data from your POS. It combines this data with your labour costs so you can forecast future costs and staffing needs.

It's called 'one way' because the data goes in one direction from Lightspeed to Planday. Lightspeed doesn't use this information, it just creates extra value for you, the operator.
Two-way POS integration

With two-way integrations, data is sent back and forth between two systems to enrich their respective capabilities.

One example of a two-way integration is that between OpenTable and Lightspeed:
Operators can create a

floor plan

in OpenTable that mirrors the one in their Lightspeed ePOS system.

A customer makes a booking using OpenTable's table reservation platform. When the customer shows up at the restaurant, staff checks them in and assigns them a table in the floor plan.




Once the customer has been assigned a table in OpenTable, it will open that corresponding table in Lightspeed. In other words, OpenTable sends that data to Lightspeed.




Data about the guests order and payment then gets sent back to OpenTable to create a more comprehensive guest profile based on order history and average spend.



This back and forth data sharing is what makes OpenTable and Lightspeed a two way POS integration. It means that both these pieces of software can work together to create something greater than the sum of its parts.
Time to modernise your restaurant tech?
Start your digital transformation and ignite your business's potential today. Download our guide to find out how.
How BaxsterStorey used a two-way integration for its catering operation

At their contract at the University of Chichester, catering company Baxsterstorey needed a way to track student spend relative to a daily £8 subsidy sanctioned by the university.
Restaurant consultancy Eposability helped them develop a bespoke two-way POS integration for Lightspeed ePOS, whereby students simply need to tap their student card at the point of sale and the purchase is automatically deducted from their daily subsidy.

Eposability and Baxterstorey were also able to develop a custom student spend report, where they use Lightspeed's sales data to track student spending overtime and report this data back to the university.

"Previously, tracking staff or employee subsidies would be a manual process, but now we've managed to automate that with Lightspeed," says Head of IT Robert Brown.

How Friska grew revenue with a POS integration for loyalty
Multilocation cafe chain Friska drastically improved customer retention and engagement across its 11 locations by launching a white-labeled loyalty app, made possible by a POS integration between Lightspeed and 5Loyalty.
Some sites saw as much as a 56% increase in revenue after the introduction of the app and other tech.
They cleverly incentivised adoption of the app by offering a free lunch for every download, and motivated users to consistently engage with the app through the combination of push notifications, personalised offers and most importantly, a loyalty programme:
When a customer places an order they scan a QR code on their Friska app using Lightspeed's QR code scanning capabilities.

The QR code contains information about the customer, like the number of loyalty points they've earned from previous purchases.

Lightspeed then shares their transaction data with 5Loyalty, so users can redeem loyalty points they've earned from a purchase
"As well as being a fully functional cash register, Lightspeed is a platform that other software can tap into, creating something even greater than the sum of its parts," says cofounder Griff Holland. "The software constantly adapts and updates as well, so you never outgrow it."
POS Integration: do more with your restaurant tech

Software plays a more central role in hospitality than ever before. The adoption of integrated tech ecosystems to improve workflow efficiency, labour management and customer experience is quickly becoming standard practice.

Want to know more about how Lightspeed can drive your business forward? Let's talk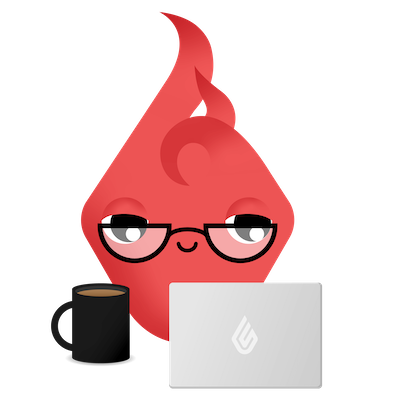 News you care about. Tips you can use.
Everything your business needs to grow, delivered straight to your inbox.