Are you ready for the holiday sales season?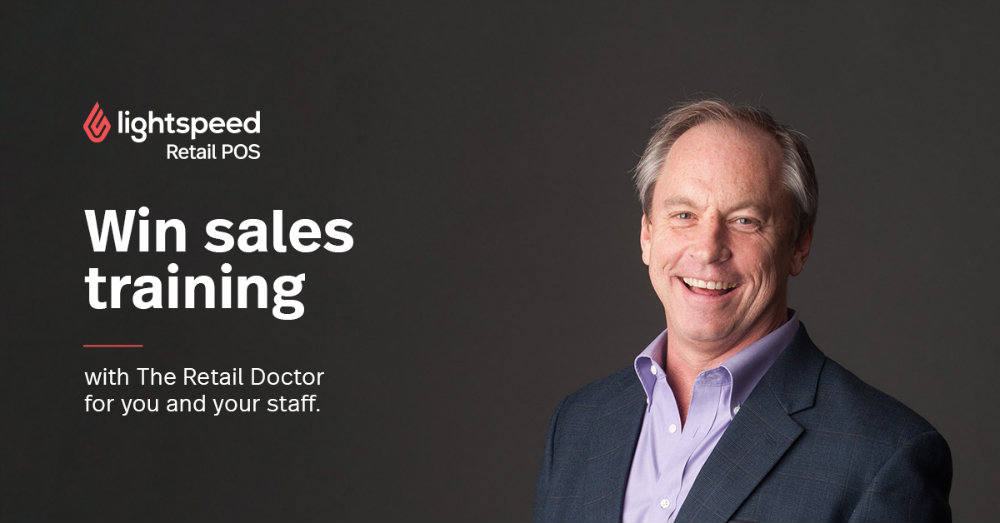 The holiday season is approaching and we at Lightspeed have only one goal – we want to help you have your biggest retail season ever.
Lightspeed has joined forces with Bob Phibbs, a.k.a The Retail Doctor, to give away 10 free Sales RX Training Packages.
What does the prize include?
Valued at over $1,200, winners of these exclusive training packages get over 70 hours of training sessions that cover every aspect of running a successful retail store.
Get more out of your in-store traffic

Get all your employees on the same page

Get the skills to manage better

Get tailored learning
Having consulted for multinational corporations like Lego, Yamaha and Brother, Bob is thrilled to have the opportunity to share his expertise and help independent businesses like yours grow.
How can you register?
Click the button below to register today. Winners will be announced on October 4.
Win training with the retail doctor
Get your store ready for the busy sales season