Customer loyalty and retention continues to be important performance indicator for all kinds of hospitality businesses. But as with many things in 2022, the space is transforming. While new concepts are being introduced, some old rules of thumb remain the same.

William Moore is commercial director at 5Loyalty, a leading digital loyalty and online ordering platform that helps businesses modernise their business, and turn data into action.

We spoke with William about whether loyalty and customer retention were still important, how the space is changing in 2022 and where hospitality tech fits into it all.

Keep reading to see what we found out…
Is customer retention less or more important than it's been in the past?
Customer retention has always been extremely important in the hospitality industry. The cliche that it's "five times more expensive to gain a new customer than to retain an existing one" is as relevant as ever.

You just need to take a look at how much some of the big brands are spending on loyalty. Starbucks, Pret a Manger, Greggs have all invested heavily in this space. Big brands want to appear personal, digital loyalty platforms allow them to do that.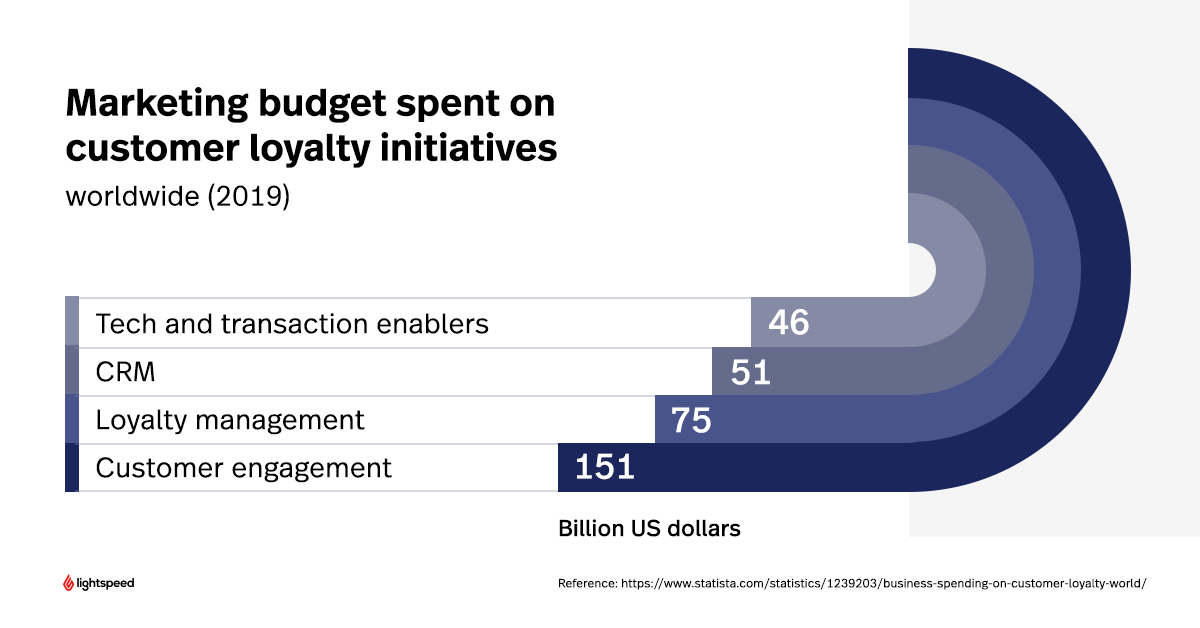 What inspires loyalty to a brand? And how do you maintain it?
Strong loyalty is created by brands that make customers feel valued and looked after. This is communicated by the quality and value of their products, a personalised experience across all touchpoints and, of course, a loyalty programme that appreciates their continued custom with relevant incentives.

What role does technology play in inspiring loyalty?
I don't know if technology necessarily inspires loyalty, but it certainly enables it. I have spoken to hundreds of operators that despise the old paper cards; they got lost, they are susceptible to fraud, they are expensive to print, you get no customer data. Technology brings everything you need under one single, usable platform.
How can platforms like Lightspeed contribute to a loyalty programme or customer retention strategy
5loyalty and Lightspeed have had a great relationship for years. It's an ideal ePOS for us to work with for the following reasons:
See Lightspeed in action
Watch our webinar, and discover how Lightspeed can drive your business forward.
What newer method of customer retention should restaurants be employing in 2022?
Subscriptions! Securing monthly revenue from customers in exchange for heavy discounting is going to be the new thing this year. Pret started the trend with the Coffee Subscription and it made national news.

The take up of loyalty-based subscription models has been incredible. It is almost a total win-win for both operator and user: the operator can fix their monthly revenue and the customer can enjoy significant discounts.
What impact can social media or review sites have on customer loyalty? Do they make customer retention easier or more difficult?
I think social media and review sites have a much bigger impact on whether someone visits a location in the first place than on customer loyalty. What is so important is that operators must allow their customers, loyal or not, to be able to leave feedback about them away from the public domain.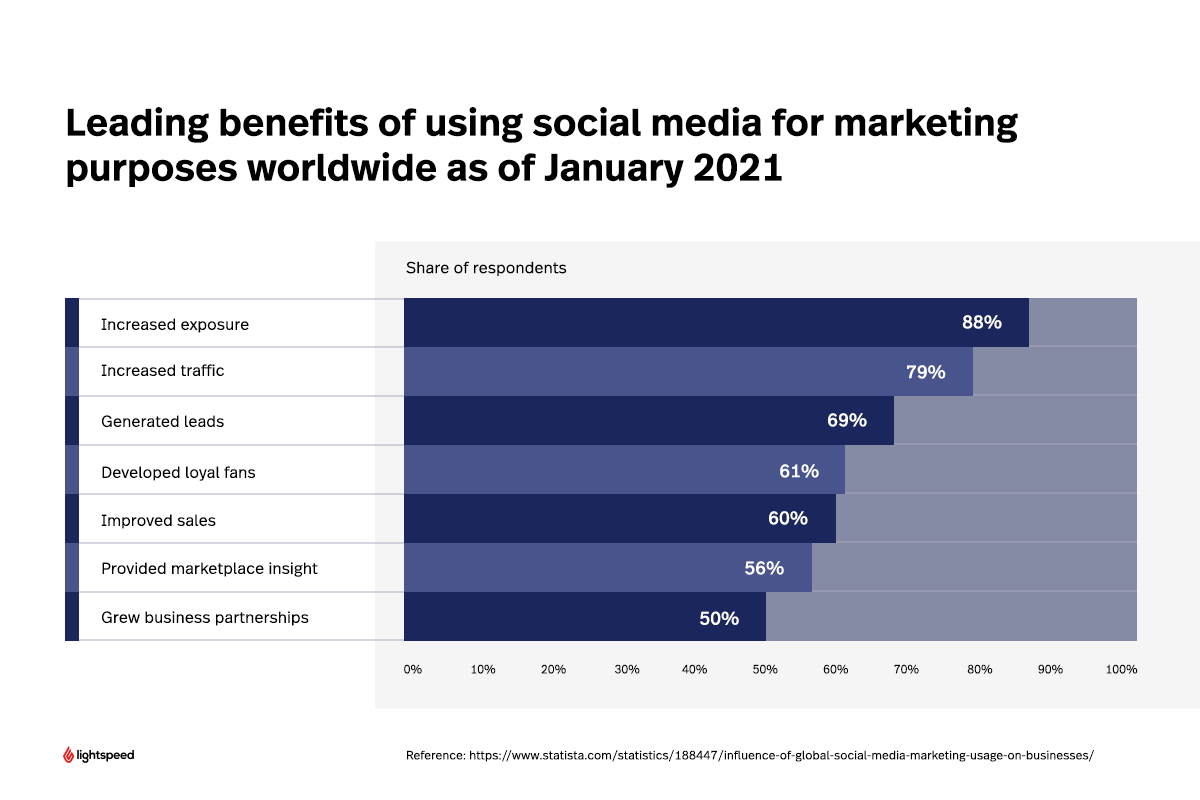 What would you say are the three most important pillars of customer loyalty?
The first pillar would definitely be generosity: customers will appreciate it more if their loyalty scheme provides high-value rewards. Next is relevance: understand your customers and incentivise them with rewards relevant to them. And last but not least, ease of use: the best schemes are those that are easy to access, understand and use.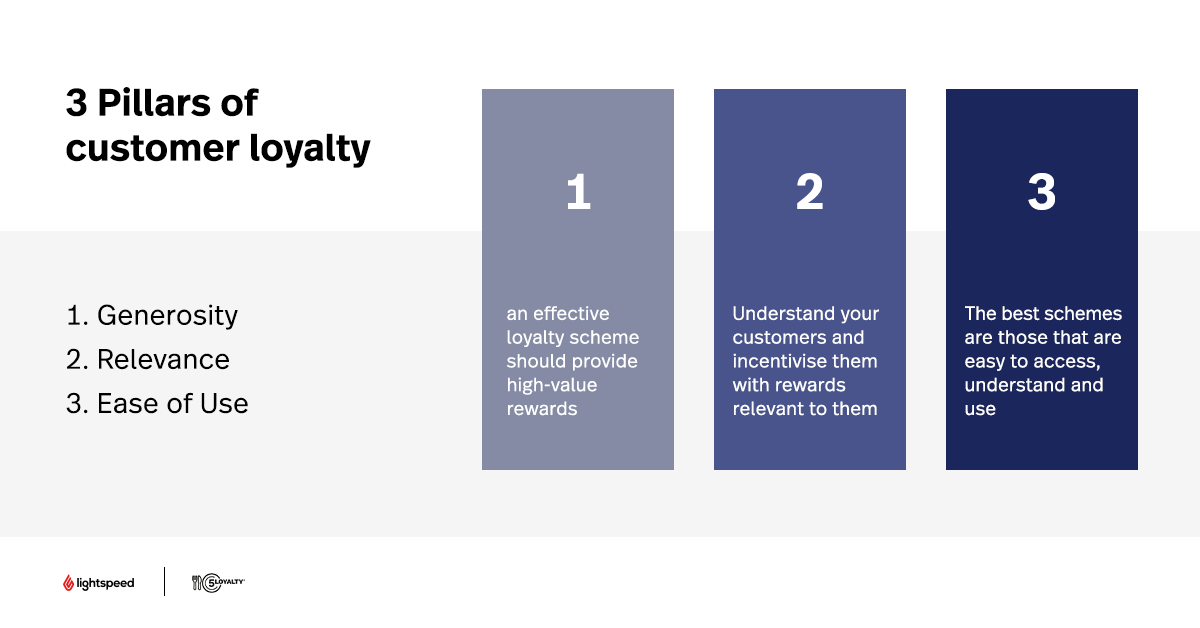 What are the main dos and don'ts of implementing a loyalty programme?
Don't
Don't make it complicated.

make sure your staff can explain your loyalty programme in a few sentences.

Don't lose valuable data.

Ensure you choose a loyalty provider that allows you to access your customer data.

Don't be stingy

! These customers keep your business going, reward them accordingly.

Don't be afraid to advertise your loyalty programme. Use all available channels: social media, table talkers, posters, newsletters etc.

Do
Do believe in your programme and promote it.

Successful schemes are those that are sponsored from owners right through to the

front of house staff.

Do train your staff on how the scheme works

and how to encourage your customers to sign up for it.

Do allow customers to use loyalty each time they interact with your brand.

You must allow your customers to accrue and redeem loyalty through your ordering platform for example.
Download our ultimate restaurant marketing guide
Learn how to drive your restaurant forward with powerful and effective marketing tactics.
Inspire loyalty with your brand, enable it with your tech
5Loyalty exists to help you grow your brand and delight your customer with generous, relevant and easy-to-use digital loyalty programmes. Integrated with Lightspeed, both of the systems create something even greater than the sum of its parts? Want in? Let's talk!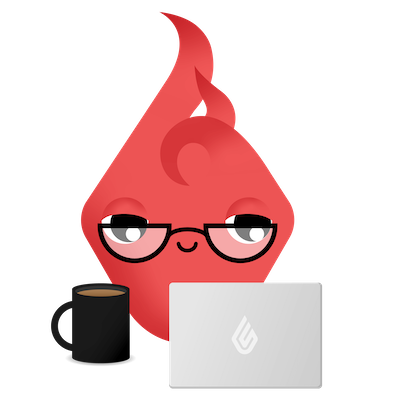 News you care about. Tips you can use.
Everything your business needs to grow, delivered straight to your inbox.