Did you know that acquiring new customers costs five times more than keeping existing ones? For that reason, it's wise to focus on restaurant customer retention.

Happy customers are a restaurant's most potent form of marketing. They do a lot of the work for you: suggesting your establishment to friends and family, writing positive online reviews and sharing content on social media.
If you're searching for ways to create happy, loyal customers and drive repeat business, you might want to bookmark this page.
In this article, we'll cover:
Let's get started!
Equip your business for short and long-term success
Lightspeed Restaurant ePOS provides your restaurant with tools for longevity. Download our free casual dining guide and learn how to build a more resilient business.
What is customer retention?
Customer retention refers to strategies restaurants use to grow repeat business. Put simply, it's how they keep customers coming back. Good food and great service are one thing, but with 26,000 UK restaurants to choose from, customers need more reason than that to keep dining with you.
Why is customer retention important?
Every restaurant should concentrate some of their efforts on acquiring new customers. Retaining existing ones, however, is less expensive and even more profitable. In fact, existing customers spend 67% more than new ones.
Restaurant customer retention involves delivering a consistent, positive experience to customers again and again. Doing so can be more beneficial to your business than spending time and money on marketing to acquire new customers.

Why? Because happy customers can act as ambassadors for your restaurant, singing your praises to friends and family. This is the result of good customer retention. It's commonly known as word-of-mouth marketing.
5 ways to grow repeat business
1. Keep customers engaged
Whether it's through social media platforms or in-person events, creating a community among customers can boost engagement.
As social creatures, we're drawn to a sense of belonging and shared interest.

By fostering engagement, you can build a sense of community that inspires loyalty and demonstrates the value you place on your customers.
Furthermore, an engaging brand story can further reinforce a sense of community. It also helps spread brand awareness.
Why? Because good stories stick out in our minds. They facilitate emotional connections between the audience (your customers), characters (your staff, food, events, origins and aspirations) and storytellers (you and your brand).

Farm Girl are a great case-in-point for a business that uses social media to drive repeat business.

They incorporate social media directly into their business strategy, making sure their menu items are truly instagrammable, and using timely competitions in collaboration with other businesses to grow engagement that translates into sales.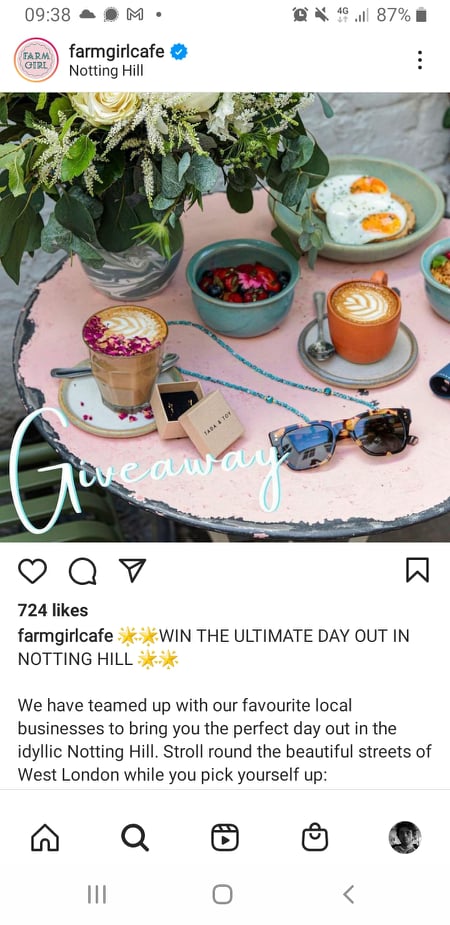 Encourage user-generated content (UGC)
User-generated content does more than simply create a buzz around your restaurant.

Since it's created by your customers, it comes from a more authentic place than traditional marketing.

It's content that your consumers can engage with and relate to in a way they're familiar with.
UGC grows trust in your brand by providing social proof of its selling points. A 2020 report by Mention Me found that 51% of UK consumers trust brand recommendations from friends and partners more than anyone else.

Trust is a strong determining factor in restaurant customer retention.
There are various ways you can encourage UGC among your customers. Vibrant, beautifully plated dishes or aesthetically-pleasing interiors can compel customers to share their experience on social media.You could also run Instagram competitions or advertise your Yelp page in your restaurant.
Loyalty program
No doubt you've used one or two loyalty programs yourself, so you're probably familiar with how they work.

Most commonly, customers acquire points based on the purchases they make. They can then use those points to gain rewards over time. The more they spend, the better the reward.
The psychology is simple: rewards motivate us. They make us feel good, so we're more likely to do them again. Ramping up the feel-good factor for your guests is fundamental to growing engagement and customer retention.
Take care to structure your loyalty program in a way that keeps customers engaged.

Rewards should be frequent and easily attainable. If a customer's rewards fail to reflect the money they've spent with you, they could end up feeling cheated.
Contactless Loyalty with Lightspeed
Multi location cafe Friska drastically improved customer retention and engagement by launching a white-labeled loyalty app, made possible by an integration between Lightspeed and 5Loyalty.

Some sites saw as much 56% increase in revenue after the introduction of app and other tech.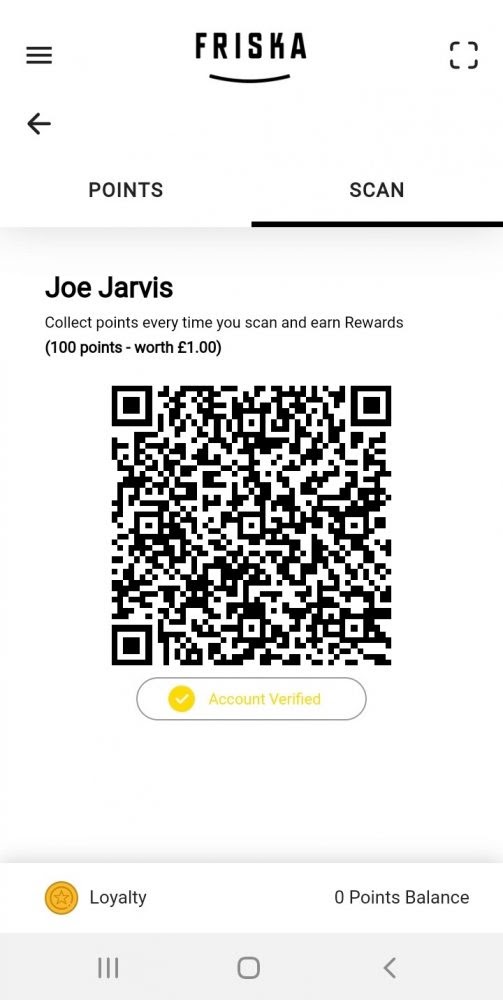 They cleverly incentivised adoption of the app by offering a free lunch for every download, and motivated users to consistently engage with the app through the combination of push notifications, personalised offers and most importantly, a loyalty programme:
When a customer places an order they scan a QR code on their Friska app using Lightspeed's QR code scanning capabilities.

The QR code contains information about the customer, like the number of loyalty points they've earned from previous purchases.

Lightspeed then shares their transaction data with 5Loyalty, so users can redeem loyalty points they've earned from a purchase.
2. Improve the dining experience
The likelihood of repeat business from a customer depends on the kind of experience they have with you.

Thinking of ways to give your guests the smoothest and most painless restaurant experience possible could really set you apart from your competition.
Menu design
Attention to detail shows your customers that you value their presence and want their experience to be a memorable one.

Good menu design turns functionality into a pleasurable experience. Therefore, it's important to apply good design to one of the first things your guest sees: the menu.
A menu should be pleasing to the eye. It should serve to whet the appetite and align with the experience you wish to create through your food, interior and service. A pleasurable experience creates a positive emotional connection to your restaurant and vastly increases the chance of repeat business—not to mention increases your profits.
Table Service
How your guests experience your table service can determine how they perceive your restaurant as a whole, so it's important to get it right.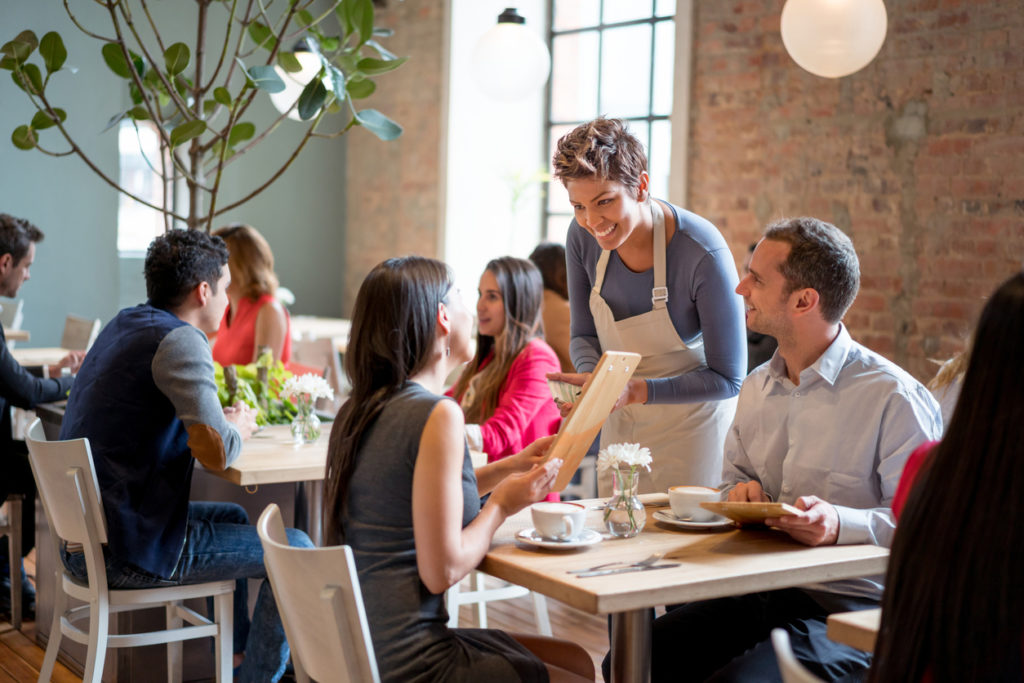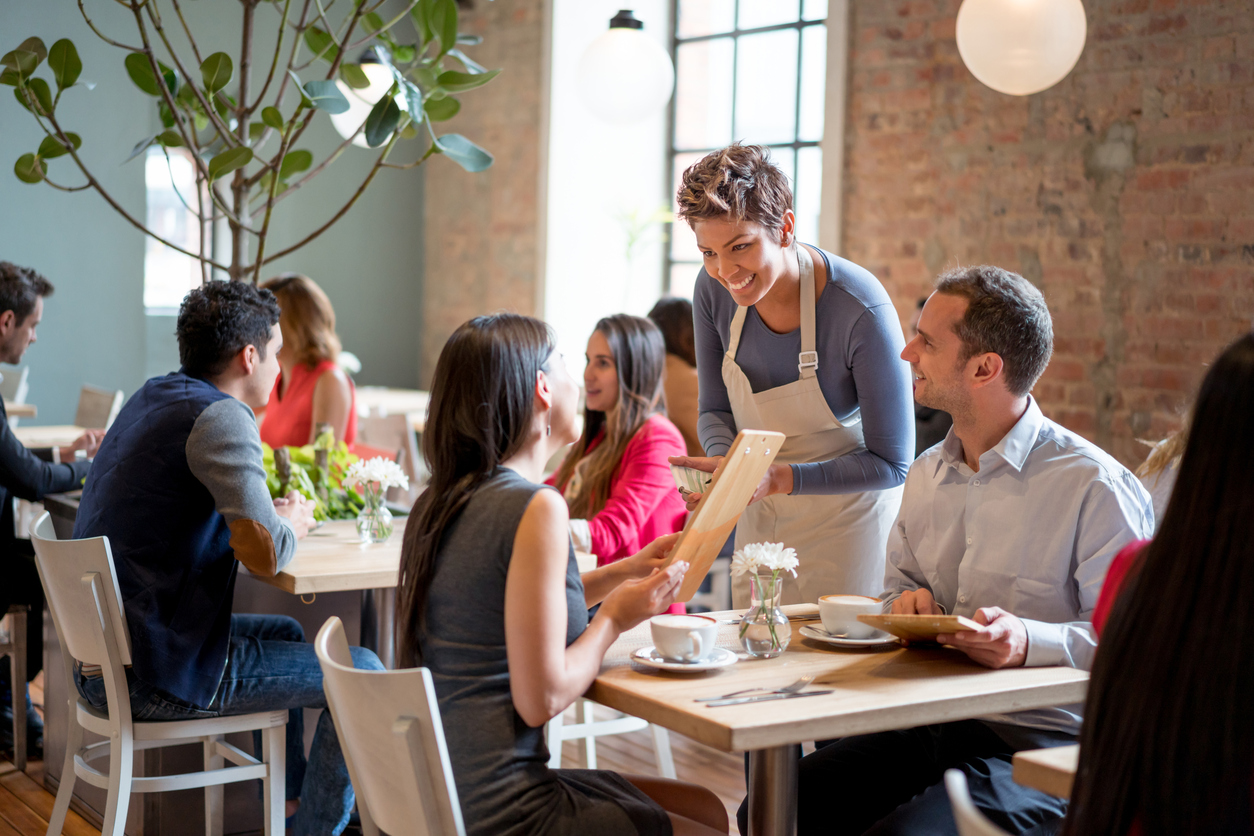 Lightspeed Restaurant features a range of table service tools that keep customers coming back.
Give guests choice in how they'd like to be served with the option to order

by course

or

by seat.

Use the product sequences to personalise guest's orders down to the last detail. Offer several variations of a single product, so guests can tailor it to suit them. For example, Gin and Tonic may be a single item on your menu screen. Product sequence means that when a waiter taps on these items, they're presented with your full range of gin and tonic varieties on offer.

Lightspeed's powerful Edit mode means you can easily assign orders to different seats or courses, and transfer entire tickets to another table—helping you iron out mistakes and increase flexibility in the dining room.
That's not all Lightspeed can do
Is your restaurant in need of a digital transformation? Keeping track of customer data for greater personalisation has never been easier with a cloud-based ePOS. Talk to one our experts about what Lightspeed ePOS can do for you
3. Create Customer Profiles

Save customer personal details to deliver a more personalised restaurant experience by adding customer profiles to your ePOS. Here's how to create one:

Tap the

Customers

button at the bottom of the order screen.

Select

add customer

, and add any relevant information about them e.g. name, email address, phone number or tax ID.

Tap

Select

to save the customer profile.



Once a customer has a profile, you can assign them to an order by once again tapping the Assign customer button on the order screen, and punching their name into the search bar. Having a profile on a customer can greatly enhance their experience:
Email customers paperless receipts

Give the option to pay using preloaded gift cards, digital punch cards or QR-code enabled discounts.
Enable customers to expense a business lunch through their Tax ID number.
4. Get customer feedback
Negative reviews are a blessing in disguise for restaurateurs. They offer valuable feedback which, if used correctly, can help improve food quality, service and more.
Read bad reviews
Bad reviews can be a big problem for restaurant customer retention. If, however, you can respond to them in the right way, they could become an opportunity to get some unexpected repeat business.

A 2018 study by ReviewTracker found that customers are nearly 45% more likely to visit a business that responds to negative reviews.

Taking the time to respond to your customer's grievances shows that you value them.

If you don't listen to your customers, you cannot expect to retain them. It may be painful, but reading reviews from unhappy customers can help you create happier ones in the future.
With every bad review, there's a lesson to be learned. Pinpoint what went wrong in your customer's experience, and work out how you can work to avoid it in the future.
Leverage emails and SMS messages
Requesting a customer's feedback shows that you value their opinion. This can help boost customer retention by reinforcing a sense of community and collaboration.
Consider sending customers an email or SMS message asking how they found their dining experience within 24 hours of them visiting your establishment.

Ikeono is great app for doing exactly this. And as with all communications, be sure to have the customer's consent and not to send too many communications (it may feel spammy.)
When your customers feel valued, they're more likely to develop a sense of loyalty toward your restaurant.

It also demonstrates your commitment to creating the best possible service for your customers. Plus, it can be great for your restaurant's public image.

Requested reviews are shown to receive an average rating of 4.34/5, whereas unprompted reviews yield an average of just 3.89.
Proactively asking for a customer's feedback tends to yield better overall results than passively waiting for them to trickle in through channels such as Yelp.
5. Introduce seasonal menu items
There are obvious benefits to a seasonal menu. You can ensure your guests that the ingredients are at their freshest and create constant opportunities to try new dishes.
Our brains are wired to seek out novelty. That's why new things are attractive, but get less so over time.

It might be the case that a few of your customers are content with eating their favourite dish the exact same way each time they visit your restaurant. If so, that's fine.
For the most part, however, if your menu doesn't change, your guests will seek out new experiences elsewhere.
New menus also work as an effective marketing tool.

Updating your customers on any menu changes via email keeps them engaged with your business. What's more, new offerings are a great way to attract new customers too.
We get it. Changing your menu may seem risky. You could lose the customers that liked things the way they were. But a complete overhaul needn't be the case.
With a cloud-based ePOS like Lightspeed, you can use product reports to see which menu items sell well, and which don't.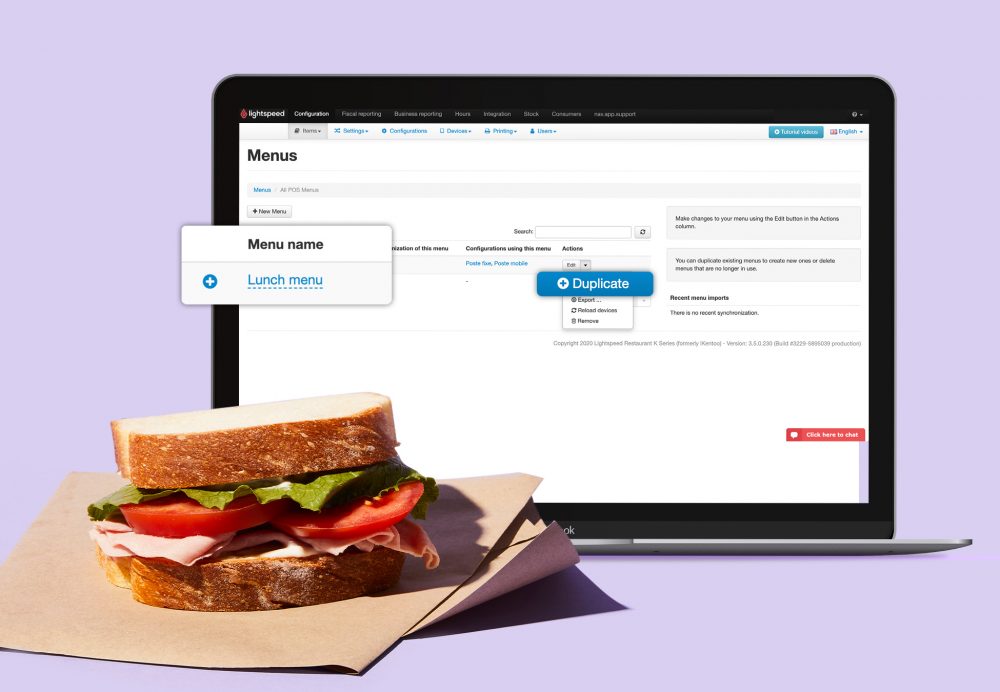 That way, you can make informed decisions to keep them in, improve them, or scrap them.
You could combine that data with customer profiles to cater seasonal menus more closely to your guests. Notice you've got a lot of regular vegetarian dietary requirements? Include more vegetable-based dishes on your menu this season.
Lightspeed Restaurant also makes it easy to create new menus, and duplicate or make changes to existing ones.
What is customer retention rate?
Your restaurant's customer retention rate is the percentage of customers you've managed to keep during a particular time period.

This simple calculation can help you see whether your marketing efforts are paying off, or whether they're in vain.
Keeping a close eye on restaurant customer retention rate is a crucial aspect of business management, especially for restaurants.

Track of it over time can give a clear indication of what your business is doing right, and where you can improve.
How to calculate customer retention rate
To calculate customer retention rate, you first need a way of tracking new customers. There are many ways of doing this.

You could grab customer data from booking platforms like OpenTable, online ordering apps like Lightspeed Order Anywhere, or through loyalty apps.

International cafe chain Caffe Napoli grab customer data by requiring customer to give their email address to use the WiFi.

Once you have this data, you can subtract the number of new customers (NC) gained during a given time period from the total amount of customers at the end of that time frame (EC).

Once you have that number, divide it by the sum total of customers at the beginning of the period (SC). Next, multiply that number by 100.
Say you run a quick-service restaurant with an integrated loyalty program. Your total amount of loyal customers at the beginning of May is 400. During May, you acquire 170 new customers and lose 40, so the amount of new customers by the end of month comes to 530.

To calculate your customer retention rate for May, do the following sum:
Customer retention rate = ((530-170)/400)*100
Customer retention rate = (360/400)*100
Customer retention rate = (0.9)*100
Customer retention rate = 90%
That's a customer retention rate of 90% for May—what a good month! Of course, you can also do this report weekly and yearly as well.
What is a good customer retention rate?
According to research from management consulting firm Bain & Company, growing your customer retention rate by just 5% can hike profits by more than 25%. That's a huge margin; one that should communicate the inherent value in restaurant customer retention.
The value of customer loyalty and retention
Driving repeat business to your restaurant isn't always easy, but there are a range of strategies you can use to get positive results.
Keeping up good relationships with your customers is paramount for increasing customer satisfaction and restaurant customer retention.

Show them that you appreciate their business and don't take it for granted. Ask for feedback (and actually use that feedback to improve).
The saying, "the customer is always right" may seem a little dated. But there's still truth in it—after all, it's your customers that decide whether your business lives or dies.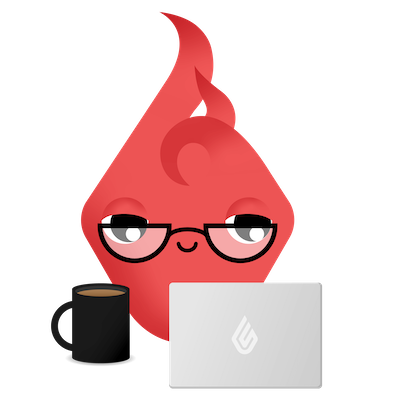 News you care about. Tips you can use.
Everything your business needs to grow, delivered straight to your inbox.