A restaurant is just like running any other business (with the added perk of great food)—you have inventory to manage, employees to schedule and ordering to handle.
While tasks like food preparation will always need a considerable amount of human intervention and handling, there are other tasks that might be better served by automation.

By adding more restaurant tech to your business you'll be able to reduce the paperwork and shift your focus to serve up a better experience.
These eight apps will help you manage your restaurant, and let you worry about the tastier things.
KitchenCUT

Planday

Wi5

Lightspeed Order Ahead

Lightspeed Delivery by Deliverect
Equip your business for short and long-term success
Lightspeed Restaurant ePOS provides your restaurant with tools for longevity. Download our free casual dining guide and learn how to build a more resilient business.
1. KitchenCUT
Pricing a menu to turn a profit can be a tricky task. Calculating your food cost percentage is certainly one way to protect your margins. But what if there was an even easier way?

KitchenCUT is a powerful tool for turning inventory into profit. The platform gives you access to data on your restaurant's menu pricing and purchase orders so you can spot where you're losing revenue, and where you can grow it.

KitchenCUT helps even the most high volume restaurant securely keep track of its inventory, so you can minimise waste and maximise revenue.

With KitchenCUT you can:
Link your entire vendor network on one easy-to-use platform

Accurately determine menu prices through their food cost calculator app

Communicate important allergen information between your suppliers.
2. Lightspeed Order Ahead*
The world is becoming more digital with every passing day. This means that your restaurant should be taking the necessary steps to create a digital bridge with your customers.
With Lightspeed Order Ahead, your customers have access to an online ordering platform where they can make orders for delivery, takeaway or click and collect.

If you're facing in-house dining restrictions, or if you just want to add additional revenue streams, Order Ahead gives you more control over how you connect with customers and also gives your customers the flexibility they need when it comes to ordering.
It also helps your bottom line. Order Ahead offers commission-free ordering, so you can save money and avoid third-party fees by managing your own delivery. With the increased weight on additional revenue streams like delivery or takeaway, it's important to find ways to make the margins work for your restaurant.
Order Ahead allows restaurants to fully customise their online ordering experience to fit their brand. You can easily make real-time changes to your menu on the fly and customize multiple locations from a single platform.
"Since launching, 17-20% of revenue comes from Order Ahead. We've definitely seen a big return on investment using this tool."—Andrew Bacque, General Manager at Gongfu Bao
*Currently compatible with Lightspeed Restaurant (L Series) only. If your Lightspeed Restaurant app features a red logo on a white background, you're using L Series.
3. Planday
They say that data is the new oil. Whether that's true or not, there's no question that it's pretty valuable for your business. And nowhere is that truer than for staffing. Labour costs can range from 25% to 40% as a percentage of sales—so getting the data that helps you get the most from your staff is handy indeed.

Planday is an online staff rota software that uses your business data to cut down your labour costs. Operators can access real-time business insights and performance data straight from their ePOS and forecast future staffing needs by comparing revenue data with labour costs.

The integration provides a range of tools that help you staff track performance, soyou invest in the best by putting your most skilled staff at your most profitable hours.

With Planday you can:
Track hours more accurately with mobile-enabled staff clock-in

Access a broad range of reports from wherever you are.

Manage staff with flexibility and transparency by using in-depth payroll reports
4. Lightspeed Delivery powered by Deliverect
The British restaurant-to-consumer delivery market has seen 21% total revenue growth in 2020. This has been spurred by COVID-19 pandemic, which has forced operators to find new ways to secure revenue outside their premises.

But growth in delivery is nothing new. The UK has seen a 39% increase in food delivery usage in the last three years. This results in a valuable new revenue stream, but comes with drawbacks.

It's common for businesses offering delivery to amass 'tablet farms', where orders from different platforms are each processed on a different device. 39% increase resolves this by allowing operators to upload their menu from their ePOS to different third party delivery platforms.
This means operators can work more efficiently by consolidating online orders from Deliveroo and UberEATS on one single screen – which could be sent to the kitchen for faster turnover.

With Lightspeed Delivery powered by Deliverect you can:
Maximise your delivery zone to reach as many customers as possible

Engage customers with discounts and promotions

Use customer data to keep in touch with regulars and make sure they know how to order
3. Wi5
Wi5 mobile order and pay solution has surged in demand in the past year. Businesses everywhere are seeking tools to reduce physical contact and facilitate social distancing on their premises. The ePOS integrated solution provides a range of services, from order and pay to click and collect and order ahead.
One of Wi5's handy perks is that guests don't need to download an app to use it. They simply connect to your wifi, scan a QR code and place orders from their mobile which go straight to your kitchen through an integration with your restaurant ePOS
Payments become much easier as well. Customers can pay frictionlessly via Google Pay, Apple Pay or contactless card without any form filling or registrations.
Wi5 gives customers the choice to order and pay at the table or to click and collect, allowing you to expand your revenue stream beyond on-premises sales.

With Wi5 you can:
Set up a white-labelled order and pay platform with your own banding




Clearly outline allergen and dietary information.

Send order updates to customers via SMS
Embrace technology in your restaurant

Creating amazing dishes is only one part of running a restaurant. Which means the myriad of tasks involved in keeping a hospitality business going can take up a considerable chunk of time out of a manager or owners schedule.
The more time restaurant managers have at their disposal to take care of creating a great back of house and front of house environment, means time is being better spent in improving the overall quality of the restaurant experience and the end result is happier customers.
By using apps and integrations with your restaurant point of sale system, you'll be able to automate many tasks that might have been a headache and incredibly time consuming in the past. Not only that, but using restaurant tech to manage different aspects of your business can also shed light into issues that need fixing, or ways to make better business decisions.
While there always will be a need for human touch in the restaurant industry, it's time to make technology for you.
Want to learn more about the different types of restaurant tech you can add to your business?Let's talk!!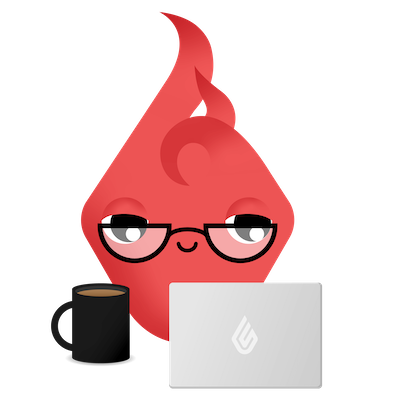 News you care about. Tips you can use.
Everything your business needs to grow, delivered straight to your inbox.