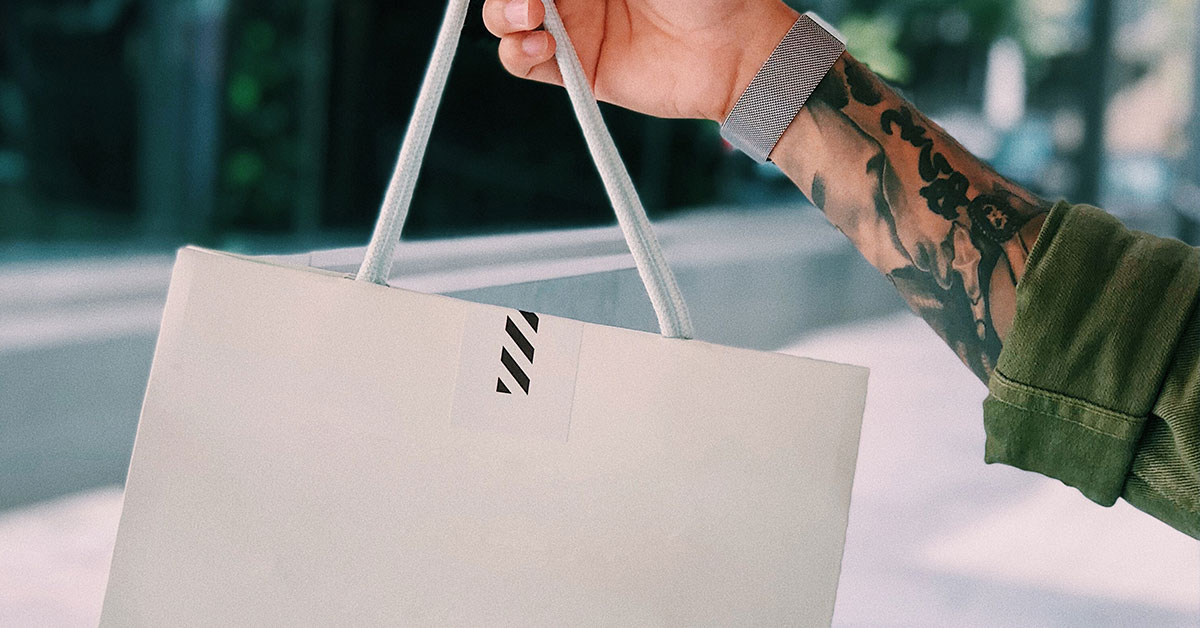 Spring has finally sprung. While a move towards warmer weather and thoughts of summer holidays benefits many a brand, there are also bigger retail trends in play this season. These aren't born overnight; sometimes one trend sparks another or naturally evolves to become a different beast altogether over time. But they're always developing as retailers work to meet the changing expectations, habits and wants of customers.
Here are four of the best recent retail initiatives that show just how top trends are being put into action, and how you can make the most of them.
Apple's credit card
That's right. Apple is launching its very own credit card. Known as Apple Card, in many ways this is an extension of a move Apple started with its Apple Pay mobile wallet. Especially given that the Apple Card will be built directly into Apple Pay. There will also be a physical card for use in places that don't take mobile payments.
This is the latest example of how Apple is building an ecosystem – one of the most important trends happening in retail today. It's not just getting people to buy into its products and services, it now wants to be part of every purchase they make. Apple Card has no fees of any kind and offers up to 3% cashback on all spending. This offers a real incentive for Apple's huge existing customer base to switch to Apple Card.
Ecosystems aren't just for big names like Apple though. It's possible for companies of all sizes to capitalize on this trend. The best retail ecosystems have the customer at their heart. All of the individual channels – the store, the website, social media and more – interconnect and feed each other. If you want to take a leaf out of Apple's book, then you should take a look at your retail set-up and how you can better connect the channels to serve your customers.
Wrangler's engaging pop-up
Wrangler took an interesting approach to its recent pop-up Icons space in London. While customers could shop the space as normal, the store was also used as a recording studio and performance venue for live music. While this has been done before what really set the Wrangler Icons space apart is how far it went to engage.
Notably, the store windows could be removed, which helped to blur the boundary between the store and the outside. Customers could stand on the shop steps to listen to the music. They didn't need to go into the space to connect with Wrangler; Wrangler came to them.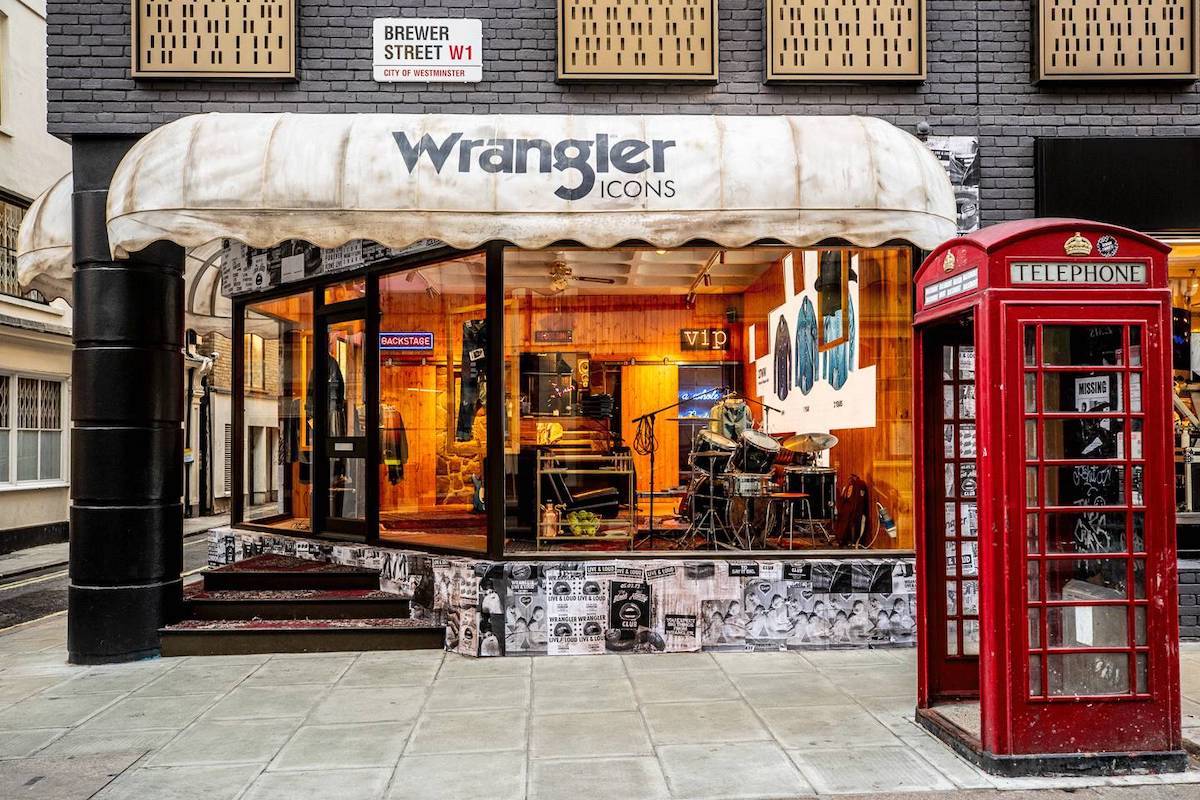 Image source: GQ
This is a great extension of the brand engagement trend. More and more companies are finding creative ways to interact with and reach customers. It's about reaching out to customers and meeting them on their turf – in the places they live their lives. This helps to build the emotional ties that keep customers coming back.
You may not have a shop design that lets you open your space up to the world like Wrangler, but social media is a great mouthpiece. You can also help to build engagement by tapping into what makes your brand special. Wrangler has long had links with music, which inspired the approach behind its pop-up, and makes it seem authentic.

Lego and Snapchat's no product pop-up
When is a store no longer a store? Or perhaps we should say – how is the definition of the store changing? Lego and Snapchat's recent pop-up collaboration certainly tested what we call a store as the space was completely empty. No product. No visual merchandising. No nothing except for a giant Snapchat code.
Image source: Retail Gazette
Once scanned though it opened up a special virtual store Snapchat lens which let customer see the products, the checkout and even a DJ booth. The items on offer were special limited-edition t-shirts, caps, and sweatshirts.
As far as experiences go this is the latest evolution of a move towards physical spaces that do more than just act as a place to buy things. While Lego certainly has enough money to kit out and run a more traditional pop-up space, this collaboration has proved that with the right tech you don't need to. In fact, you don't even need to be restricted by four walls, a floor, and a ceiling.
Customers who couldn't visit the pop-up in person could still enjoy the experience by scanning print-out flyers with the same Snapchat code. This means that suddenly anywhere in the world could become the store, with the brand able to make sales any time, any place.
Maybe you can't create your own Snapchat code, but with some fairly affordable tech, you can find ways to shake up the way you sell. This could be with a pop-up in an unexpected place like a park, or a scannable QR code that can be put in places your store can't.
Lush quits social media
That's right. The UK arm of Lush recently revealed that it was closing down its social media channels as it was 'tired of fighting with algorithms'. It says it wants to talk directly to customers via its website, email, phone line and stores.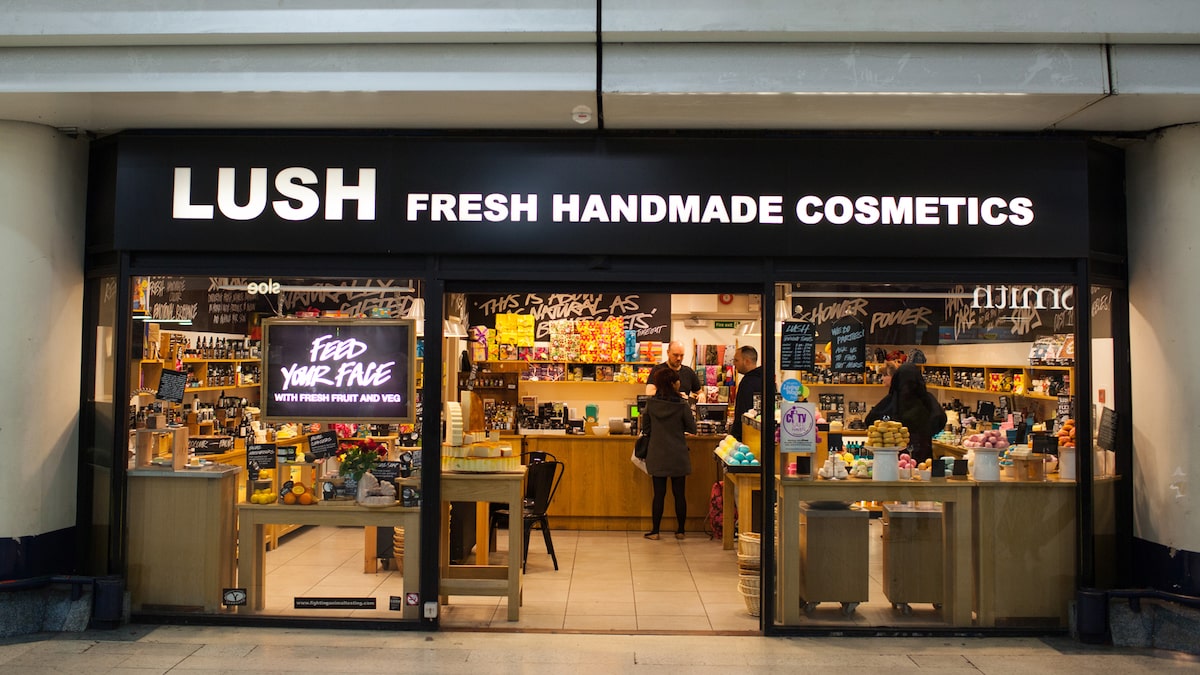 Image source: Lush UK
It's an extreme development of the trend towards better and more personal customer relationships. For a brand like Lush, which has always had a direct relationship with customers given that its products are only available from its own stores and website, it wants to remove any barriers between the company and its fans.
It also raises an interesting question. If a big-name brand like Lush doesn't need its 423,000+ Facebook followers, 569,000+ Instagram fans and 202,000+ Twitter followers, then do smaller companies need to be overly concerned with social media.
Perhaps the time that you may spend on managing multiple channels could be better spent on training staff so they can better serve customers in-store and online. More and more customers are choosing brands that they have a real connection with. Taking the time to understand your customers wants and needs, and then meeting them, will do more to keep them coming back than any generic social media post.
Great customer relationships are always trendy
While the seasons may change, fundamentals like good customer relationships and brand engagement never go away. All of these trends may have been around for some time in one form or another, but these initiatives prove that the way that brands and retailers meet them changes plenty. The key is offering value to your customers by making their shopping experience, and by extension their lives, better.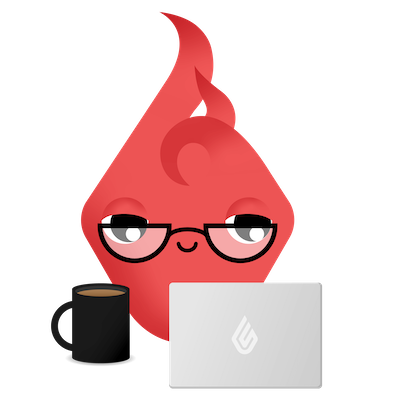 News you care about. Tips you can use.
Everything your business needs to grow, delivered straight to your inbox.