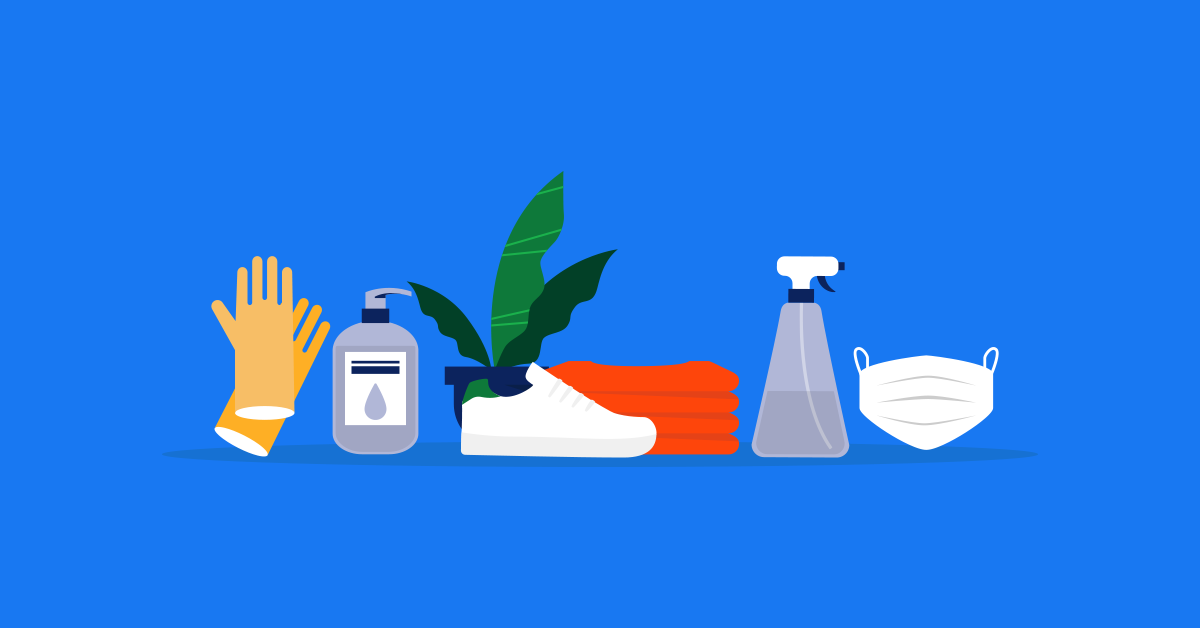 From 30th November 2021, mask-wearing will be compulsory in shop once again to curb the spread of the Omicron variant.
For your peace of mind, and for the health of your employees and customers, you should take some steps to ensure safety in your business premises.
In this post, we'll go over some suggestions for promoting safety in your premises. Take a read through and consider what you'll need for:
Reinvent your business for short and long-term success
While the retail sector reopens across North America, owners and operators face a whole new set of challenges. Download our free playbook and learn how to diversify sales and build a more resilient business post-pandemic.
Getting your store ready
Conduct an internal assessment of how prepared you are for a return of safety measures
Social distancing protocols dictate a two metre distance between people to limit the spread of COVID-19. Go through your store(s) and consider the following when building your reopening checklist.
Maximum occupancy:

set a temporary maximum occupancy limit that allows for two metres of distance between customers and employees. At no time should your store be packed full.

Access to hand-wash or sanitiser: Ensure that your shop layout allows for customers and employees to frequently sanitise their hands before touching merchandise.
Lifts and escalators:

set limits on how many people can use these at once if you have them in your store, appoint an employee to ensure these limits are being followed, and provide hand sanitiser at convenient points to help reduce the risk of infection.

Traffic flow: Consider how customer move through your shop, and find ways to reduce congestion and prolonged close contact e.g. queue markers or a one way system.
Fitting rooms:

Last year, official government guidelines suggested keeping fitting rooms closed 'given the challenges in operating them safely.' If you do wish to open your fitting rooms, set limits on how many can be used at once and implement thorough cleaning protocols after every customer.

To ensure you have the capabilities to segregate and clean every item a customer tries on and does not purchase, either store handled items in a separate room for 72 hours or make sure they're thoroughly clean before going back amongst other merchandise.
High-contact products:

how often do customers touch products while browsing your store? You may want to consider having employees bring products to customers instead of allowing them to freely browse.
Clean and maintain your store
Evaluate mechanical, ventilation, water and gas systems as applicable:

ensure nothing needs maintenance. Be thorough—you don't want your employees to deal with a mechanical emergency while trying to work safely.

Thoroughly clean your store top-to-bottom:

before any employees arrive for their shifts, you should scrub your store down.

Frequently clean surfaces that are touched regularly, such a self-service checkouts, trollies etc.
Update your signage
In addition to legal requirements, customers may feel safer shopping from you if you clearly communicate your policies and safety measures before they even step in the door. Signage should include:
Mask wearing: put up a sign indicating that mask-wearing is compulsory inside your shop.
Occupancy limits:

clearly indicate how many customers are available in the store at a time, and what time limit customers have in store (if applicable). Clearly communicate the two metre social distancing rule too.

Alternative shopping methods:

offering pick-up at the curb? Got your online store going? Consider signage clearly stating how customers can shop with you if they don't want to come inside.

Cleaning methods:

consider clearly posting your cleaning regime to help customers feel safe shopping with you.

Reminders: It's going to be hard for your customers to break out of old habits, many will walk into your store and feel compelled to touch the merchandise, like they were used to doing before. Placing friendly notices throughout your shop, reminding customers to avoid contact where possible, is enough to help customers stay vigilant.
Acquire PPE and cleaning products
You'll need to be able to supply your employees with PPE. Here's what you should keep in mind:
Masks: Everyone is required to wear a mask in shops, supermarkets and shopping centres. Retailers must take steps to promote the wearing of the masks to keep in compliance with the law.
PPE disposal:

used PPE should be disposed of in a closed container kept separate from other waste collection.

Cleaning supplies: consult the UK Government's guidance

for cleaning effectively against COVID-19. Ensure you always have the appropriate cleaning product in-store.
Consider how you accept payments
Contactless payments are safer for your employees and your customers. Some of these measures may be temporary, while others may serve you well as a permanent solution for your business.
Go cashless:

consider temporarily suspending cash payments.

Implement integrated payments:

integrated payments

mean your employees can reduce the need to touch your payment terminal.

Implement paperless payments:

consider temporarily implementing a policy of paperless payments by requiring all receipts to be sent via email.

Implement and encourage contactless payment methods:

tap payments reduce the time spent in contact with your payments terminal.
Getting your employees ready
Define hygiene and safety guidelines
Consult the WHO's guidelines for disinfected surfaces for COVID-19 and ensure all your employees are fully trained on cleanliness guidelines. Post these guidelines in a clear place and institute a strict cleaning regime.
Train all employees on cleanliness guidelines:

no matter how senior, all employees should be given thorough training on your new cleaning policies.

Ensure all employees are following a strict cleaning schedule:

implement a strict cleaning schedule. Keep logs of how often your store is cleaned, by who and using what measures. This cleaning regime should be considered a core part of their on-the-clock duties.

Create additional cleaning policies:

in addition to a regular cleaning regime, implement policies for cleaning high-touch surfaces (such as doors and counters) after every customer.

Stagger breaks and rethink the breakroom:

employees should be able to maintain social distancing while on break. Evaluate the size of your breakroom to determine what your policies should be. If needed, reconfigure the layout of your breakroom so employees can manoeuvre around each other safely.
Define safety policies
Consider offering additional sick days and support for employees who may have been exposed to COVID-19. If it's safe for employees to take time off without losing their job, it's far less likely they'll come into work and expose customers and other employees.
Paid time off and leave of absence policies: lenient family leave policies, in particular, may help employees with children tend to sick family members without having to choose between their health and their job. Read the government guidance on statutory sick pay.
Sick leave policies:

consider relaxing rules requiring a doctor's note, if you have them. You may want to consider implementing a temporary policy of increased sick leave days for the duration of the COVID-19 pandemic.

Complaint policies:

whistleblowers should be fully protected and anonymous, making it easier for employees to raise red flags about lapsed cleanliness or safety protocols. You may also consider an anonymous complaint system so employees can alert you of areas they feel your business may be safer without fearing for their job.

Break policies:

employees should feel safe to take a minute or two to wash their hands whenever they feel they need to. If you have break policies that require employees to be on the floor whenever they're not on break, consider temporarily relaxing them.
Have a plan for suspected and confirmed cases of COVID-19
There may come a time when an employee of yours is exposed to COVID-19, whether on the job or otherwise. Swiftly addressing these cases while respecting your employee's legal rights to anonymity is crucial.
Implement screening measures:

consider temperature checks and self-assessment questionnaires. Encourage your employees to report symptoms and make it clear being symptomatic will not cost them their job.

Communicate quarantine policies: employees with suspected or confirmed cases of COVID-19 should not be required to return to work until they've been cleared of the virus. Ensure all employees know this. You can reclaim employee statutory sick pay if your employee had to take time off work for COVID-19 related reason – make sure you read up on the Coronavirus Statutory Sick Pay Rebate Scheme
Know your legal rights and responsibilities:

if an employee has been exposed to COVID-19, immediately consult local public health authorities for guidance on the next steps.
Determine how to handle requests for accommodations
Some employees may not feel safe coming into work right or may request reduced hours instead of full shifts. Whatever their reason, you'll need a procedure in place to deal with these requests.
Refusal to work notices: Workers in the United Kingdom

have the right to refuse to work if they feel the their employer has failed to put the appropriate measures in place to keep workers safe.

If an employee refuses to return to work due to fears of COVID-19 infection, you may be required by law to prove the workplace is safe. If an employee wishes to pursue a formal refusal to a work complaint, consult your local laws and regulations for your responsibilities.
Time off to look after dependants: employees may need extra time-off during the pandemic to look after vulnerable people who depend on them. Provided your employee's 'dependant' doesn't live in the same household as your employee, you are not legally required to offer compensation.However, whether you decide to pay them or not are up to you and the needs of your business. If someone in the same household as an employee has COVID-19 symptoms, then that employee is entitled to Statutory Sick Pay and must stay at home.
Requests for accommodations: Employees in high-risk demographics may request to work reduced hours or may request to have their customer-facing duties reduced. Parents may need to work modified hours in contrast to their usual availability while dealing with childcare.You should have a framework in place for dealing with these requests. If possible, consult a legal authority for what your legal obligations are and consider implementing lenient policies for the duration of the COVID-19 pandemic.
Getting your stock ready
Define how you'll handle new and returned stock
Incoming shipments may carry a low risk of infection, but it's important to know that, according to the WHO, COVID-19 may survive up to 72 hours on plastic and up to 24 hours on cardboard. Safe is better than sorry, so make a plan for dealing with new and returned stock.
Implement contactless deliveries:

if your carrier has made contactless deliveries available, request them. This may mean transitioning to e-signatures for delivery.

Clean and isolate new shipments:

use the disinfectants you're using to sanitise your store on incoming shipments. Then, consider isolating packages for a day or two before putting their contents on the floor. Always wash your hands thoroughly after handling packages.

Evaluate your returns policy:

you may wish to temporarily suspend returns entirely. If not, implement protocols that require both your employee and the customer to be wearing PPE, and sanitise and quarantine all returned items immediately.
Power through this winter.
Your reopening checklist should, above all, put safety first. Don't rush it—open your doors only when you know you can keep up with social distancing and sanitisation guidelines that minimise the risk of COVID-19 exposure.
By taking it slow and steady, we can all keep each other safe. If you're not ready to open your doors just yet, you can still reach out to customers through eCommerce and social commerce.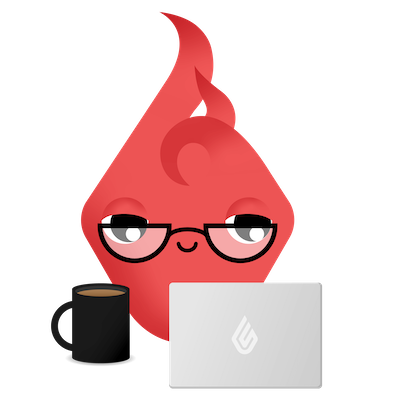 News you care about. Tips you can use.
Everything your business needs to grow, delivered straight to your inbox.