Regardless of the type or size of your business, for it to be successful, you need to be on the ball when it comes to what you sell and how you do it. Cue the concept of a trade show, where wholesalers and retailers come together under one roof to showcase and learn about new products, network and find out what's trending.
Whether you own a clothing boutique, an electronics store, or a bike shop, here's why you need to start attending industry trade shows if you haven't already.
Product knowledge
Gaining a competitive edge involves many things, but the easiest way to make headway on this front is to ensure that your customers have access to the best products on the market. Trade shows make this easy by gathering a ton of vendors under one roof.
There are numerous benefits to exhibiting at a trade show but, at the end of the day, what vendors want comes down to one thing: your commitment to their products. Ready to chat, offer demos and samples, all exhibitors want your attention. This is your chance to soak up as much product knowledge as you can and, if it feels right, fill out a purchase order.
Network, network, network
Remember, trade shows are where suppliers, your peers, and competitors congregate, so they serve as an ideal platform for building relationships that can bolster your business. In fact, most of these events leverage social opportunities by hosting seminars, informal drinks, even yoga sessions – anything to get attendees and exhibitors to form connections and talk shop.
Networking at a trade show can present you with a ton of opportunities and ideas to step up your retail game. Whether you've met a partnership prospect, a hot supplier, or a press contact willing to do a feature on your business, the social aspect of trade shows drives home the importance of the in-person experience and how invaluable it is to your bottom line.
Tricks of the trade
12 key performance indicators for retailers. Here's why metrics matter.
Industry insights
In addition to being hubs for networking, trade shows can also be a central place where you can do tons of research and development about the products you sell – information your employees need and your customers want. You learn about what's hot, what's yesterday's news and what you should be looking out for.
The retailers you meet can inspire you to find new ways to improve your customer experience or expand your business, whether through better branding or moving into the online market. You'll also find out about what your competition is up to, ensuring that you're constantly evaluating what you're doing right and what you need to fix.
When it comes to learning about ways to better your business, trade shows are where you need to be. The possibilities of what you, your employees and, by extension, your customers, will gain from the experience are endless.
We believe in the power of trade show and there's no better one to demonstrate the power of Lightspeed Retail thnt at retail's BIG show! The National Retail Foundation's Annual Convention and Expo (NRF) is kicking off this Sunday, January 17 so make sure you pass by booth #4111 and find out what our POS software can do for your retail business.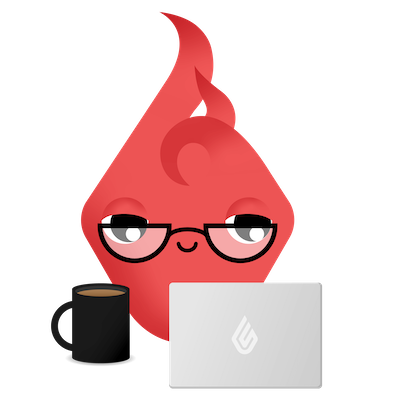 News you care about. Tips you can use.
Everything your business needs to grow, delivered straight to your inbox.