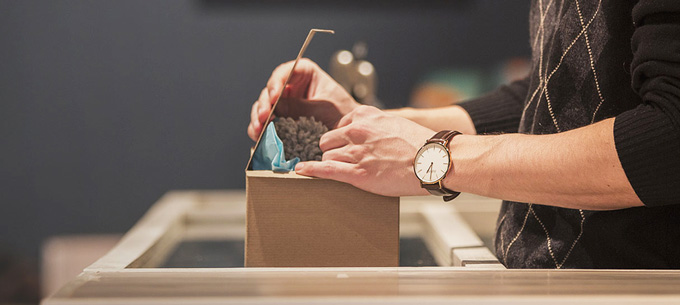 e-Commerce: everybody is doing it, or at least thinking about it – this according to our first annual Retail Technology Forecast, which surveyed 640 independent brick and mortar retailers about the tech that matters to their business.
Almost 40% said they plan to offer their customers the option to shop online in the near future, up 100% from those who currently own a web store. But without an army of e-com specialists in their back pocket, many indie retailers struggle with how to make the most of their online venture. In fact, for 54% of cases, e-Commerce only accounts for less than 10% of sales, even though for 75% the main goal of e-Commerce is to drive revenue.
Your online store is its own business
Overall, e-commerce only accounts for 6% of U.S. retail sales, according to the Department of Commerce estimates. So what's a retailer to do? Is e-Commerce even worth the investment when the return seems so marginal? To find out, we talked to Matthew Hudson, a retail consultant with Rick Segel and Associates.
For smaller retailers to make an actual go of e-Commerce, they need to stop thinking about their online store as a side-project to their brick and mortar location and start thinking about it as a unique business with its own revenue goals and drivers, he explains.
"You need to ask yourself: what are all the steps I'd take to open a second store? What would I dedicate to marketing? What is my business plan? If you treat your online store as an also-ran when compared to your brick and mortar store, you'll only ever make a trivial amount of revenue," Hudson adds.
LightSpeed account manager Karim Kanji says the team fields a lot of questions about e-Commerce every day. Before joining the company, he worked for several years as retail operations manager for major brands in the U.S. and U.K. He agrees with Hudson – independent retailers need to approach their online store with the same business mindset as they do their brick and mortar.
"Retailers should think of e-Commerce as a new business unit. You need to ask yourself: how much do I want to make from e-Commerce alone?" he says.
OK. So then what?
Gratification is key
First, it's vital that your online and physical stores share the same database, Hudson says.
"Your online store needs to be providing customers with real-time information. Otherwise, you're going to be spending a lot of time chasing non-sales."
Say someone comes into your store and purchases the last of an item from you; shortly after, before you've had a chance to manually update your online store's inventory, someone places an order for it as well. You'll have to cancel the online customer's order after the fact, creating a bad experience that they won't soon forget.
Customers expectations in store and online are more similar than dissimilar, Hudson explains. Online shoppers still want immediate gratification and as a retailer, you need to deliver.
As a small, local shop, you can be more nimble than the big players, says Jeffrey Spivock, a retail and marketing strategist who's worked with brands like Gap and Banana Republic.
His suggestion: partner with other small businesses to offer a service that can't be beat. For example, you might be able to offer same-day delivery by teaming up with a local bike courier service.
"Look at what the big companies are doing in their main markets and if you can be the first to offer it in your market, you'll have the first mover advantage."
For consumers, content is king
Another strategy he thinks works well is when small stores partner with local influencers. Find out who is coming to your store, host a dinner for local bloggers and have them curate a page on your e-Commerce site with their picks, Spivock suggests.
This content approach is your best tool for beefing up your online presence, says Hudson. "A blog is your store's #1 marketing tool." Blogging helps stores develop an expert voice, which allows them to become the go-to when local shoppers are looking for advice.
"Nowadays, web stores need to produce content to attract customers; shopping becomes ancillary," Kanji says.
But you can't just pay lip service to your blog. When customers visit your social media feeds or your blog, there needs to be actual content and engagement on those channels.
"You wouldn't open a second location and not advertise for a year. It's the same with your online store and your blog," Hudson says. In other words, it can't lay dormant.
Know your market – then own it
Ultimately for him, your customers are your customers, whether in-store or online. An independent retailer shouldn't necessarily be pursuing a worldwide market, Hudson opines. They should be servicing their existing market; e-Commerce is a convenience.
"If you have a customer who lives an hour away but who just wants to pick up the same pair of sneakers as the last time he came to your store, they could call but it's easier if they place their order online." This is a great opportunity to add another convenience: in-store pick-up for online orders, which has been proven to increase sales.
"It's a holistic approach to customer service. You're my customer and I'm the local expert, not just an online retailer."
Learn more about how retailers are using technology with the free 2016 Retail Technology Forecast, or check out LightSpeed's own Web Store solution for brick & mortar retailers.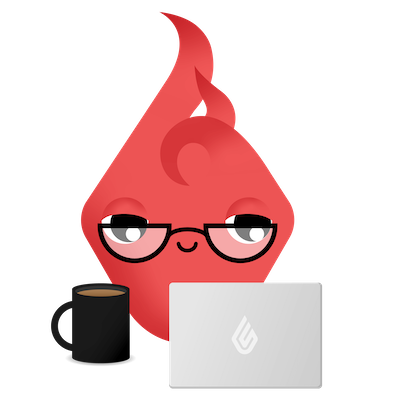 News you care about. Tips you can use.
Everything your business needs to grow, delivered straight to your inbox.