It's 2022, and still an uncertain time for retailers everywhere. Lockdown may seem like a distant memory, but rising living costs and fluctuations in consumer behaviour mean retailers must continue to adapt.

But how? We've perused the internet for the latest UK retail industry statistics, in the hope that you can get an idea of what 2022 may look like for the industry.

Here we go!

UK retail sales are up, but the share of online sales is shrinking

Data released by the Office for National Statistics (ONS) in December 2021 found that retail sales exceeded pre-coronavirus levels for the first time in November 2021. It revealed some surprising trends
November 2021's retail sales were 7.2% higher than pre-coronavirus levels (February 2020)

Clothing stores' sales volume rose 3.2% above pre-coronavirus levels.

Online sales as a proportion of total retail sales reached a peak in February 2021 (36.8%) and fell to 26.9% in November—its lowest since March 2022 (22.6%)



Key Takeaways
The lifting of coronavirus restrictions has led to an overall hike in retail sales volume across UK verticals.

But within that growth, the proportion of sales that are online has started to shrink. This is not surprising. Since shoppers are able to visit their local high street again, this will impact online sales.

While an omnichannel approach is a way forward in 2022, retailers shouldn't neglect their in-store experience in preference for their online one – both hold equal weight in a post-corona world.
Start selling across channels today
Sync your online and bricks-and-mortar inventory with Lightspeed Retail
Half of electronics and clothing shoppers still prefer to shop in-store

There's been lots of speculation about the shift from bricks-and-mortar shops to eCommerce. The global pandemic certainly shifted the tide in this direction. But we haven't seen the complete behaviour change we thought we would.

In a survey conducted in June 2021 by Deloitte, 53% of clothing shoppers and 46% of electronics shoppers expressed intent to shop in-store.

While it's not that surprising that shoppers prefer to try on clothes or test out gadgets in person, these stats do indicate the value consumers still place on the physical shopping experience.
Key takeaways
Both online and offline retail have their place, and failing to optimise your online presence is a big mistake. That said, businesses should think twice before swapping a bricks-and-mortar shopping experience for a purely digital one.
Accessible support, navigable websites and knowledgeable staff all drive customer satisfaction
Retailers operate in a competitive and often oversaturated market. That's why customer satisfaction has always been a high priority. By improving aspects of the customer experience, retailers both on and offline can grow sales, brand awareness and customer loyalty.

Statista ran a study in August 2021 outlining where businesses can improve their customer satisfaction based on insights from UK customers themselves. They surveyed over 10,000 respondents aged 18 and over and here's what they found:

14.4% of consumers surveyed said businesses need to make it easier to contact the right person to help them

14.1% said businesses need a better website navigation

13.2% said businesses need more friendly and helpful staff

11.9% said businesses need more knowledgeable staff



Other key areas included the speed of response/resolution (9.1%), having more staff available (7.2%), access to information on social media (6.8%) and a better choice of ways to contact them (5.1%) as improvements needed for greater customer satisfaction.
Key takeaways
One important takeaway from these UK retail industry statistics is that customer experience doesn't start when a customer enters a store or end when they leave it. In an omnichannel world, retailers must nurture both the online and in-store customer experience equally.

Efficient, high quality customer support is and always will be a must-have. Whether that's through an online chatbot or a knowledgeable sales assistant in-store.

Moreover, businesses must focus on improving their website for optimal navigation to lead users down the sales funnel, reduce bounce rate and inspire conversion both in-store and online.
Rises in living costs will result in less spending
Inflation and higher demand for fuel are but a few factors driving a global rise in living costs. This is causing a noticeable rise in the price of goods and services.

Unsurprisingly, this is having an effect on consumer spending, and UK retail industry statistics reflect that. A survey by the British Retail Consortium gives voice to tighter consumer budgets. In February 2022, 39% of shoppers said they expect to be worse off financially by the end of the year (+8% from the previous month).
Key takeaways
You may see a dip in demand for your products this year. It's important to employ strategies to protect your bottom line by driving sales and creating value for customers whose pockets aren't as deep as they used to be.
Offer multi-product offers with buy-one-get-one-free type deals to help shift stagnant inventory

Increase spend on digital marketing streams like PPC, targeting non-branded keywords to drive up conversions during times of low demand.

Encourage loyalty and repeat business through loyalty programmes

Create events, webinars and competitions to drive interest and awareness both online and offline.



Increased exposure and traffic are the main benefits of social media marketing
Social media is bread-and-butter for any marketing campaign nowadays. It's no secret that a good social media marketing strategy can help your business. But Social Media Examiner is helping us understand exactly how.

They surveyed over 43,000 marketers in May 2021 to determine the key benefits of social media marketing for their business.

88% said that social media efforts have led to increased exposure

79% said it had resulted in increased traffic

61% saw that it developed loyal fans

60% said that it improved sales
Key takeaways
Social media marketing isn't just for big businesses with a large marketing budget. Any small to medium-sized business can reap the benefits of social media marketing, at very little cost.

In 2022, businesses should identify which social media platforms their clientele are most active on, and leverage social posting, influencers, video and competitions to engage customers and reap the benefits of social media marketing.
Data for a changing world
We wish we could tell you exactly how the UK retail industry will perform in 2022. But if the last two years have taught us anything – it's that the future is quite hard to predict.

But with data-driven insights and the right retail tech, your business can adapt to anything.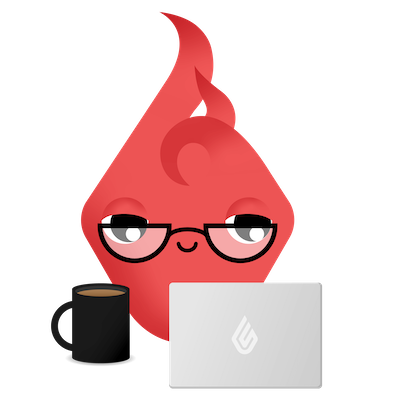 News you care about. Tips you can use.
Everything your business needs to grow, delivered straight to your inbox.