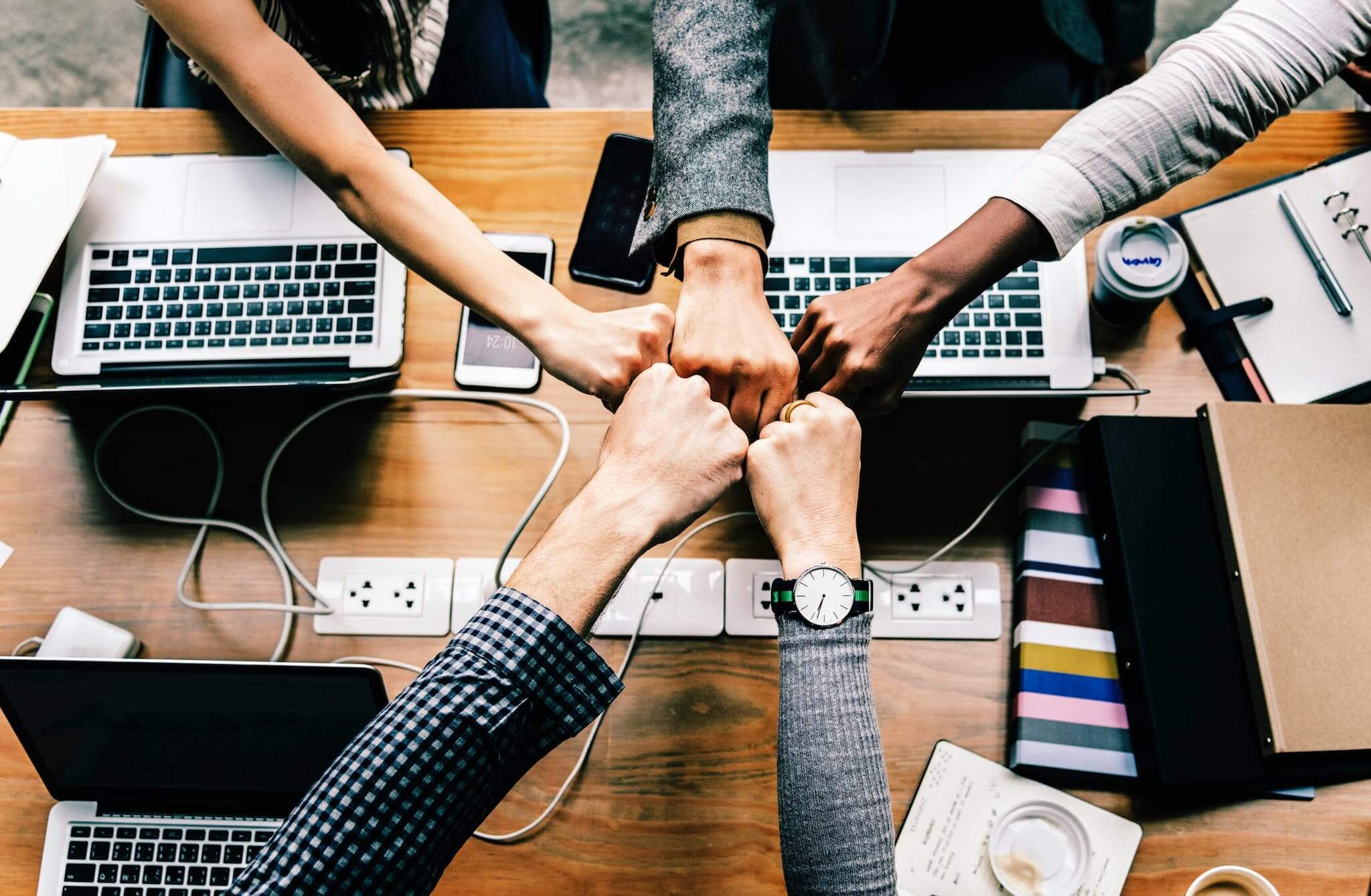 Running a small online business is no easy task. Optimizing your website to achieve maximum growth and impact can seem overwhelming, but fret not! The internet is the bearer of many things (some quite odd, but we won't get into those) including web apps. These fantastic little tools can help you maximize your website's functionality and potential without needing to be tech savvy or fluent in web design. Okay, let's get to the good stuff!
Here are 5 ways you can use web apps to boost business:
1. Lead Generation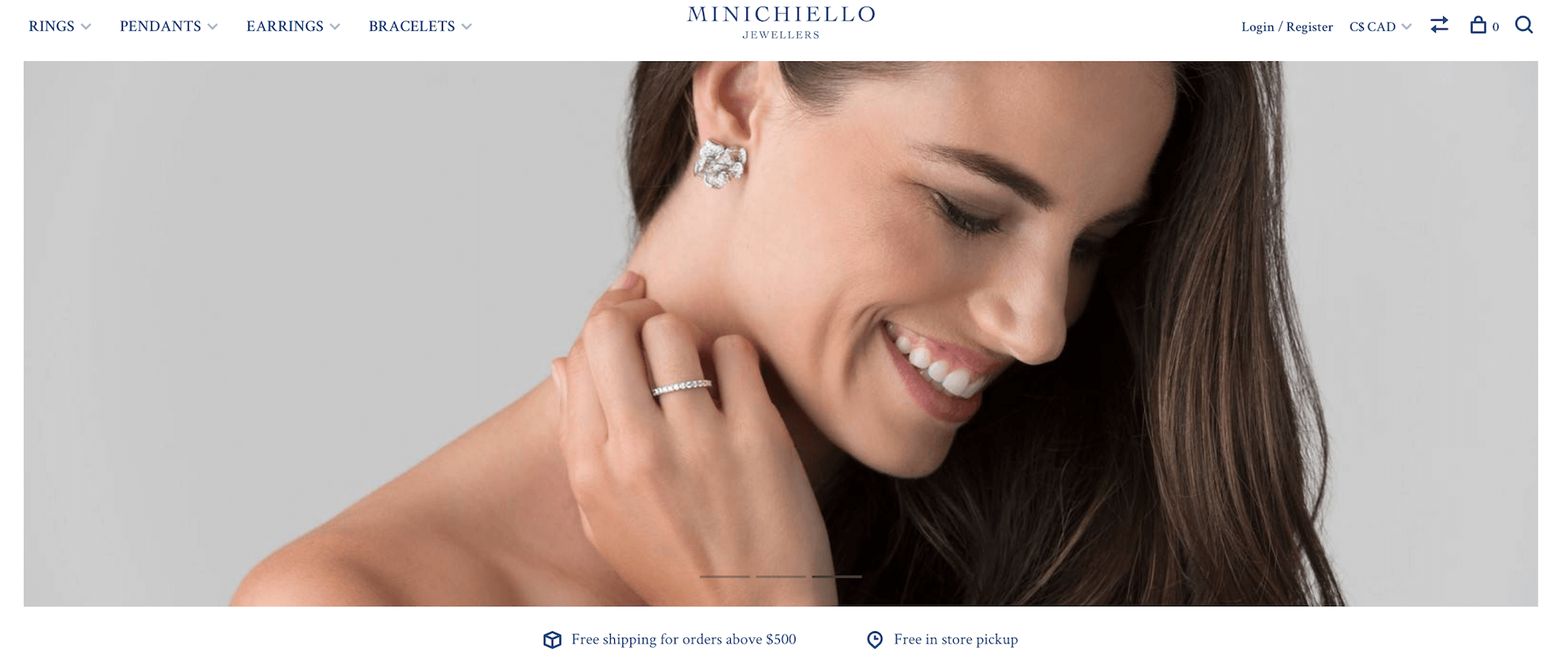 Lead generation is key to uncovering new opportunities and connecting with potential customers/clients. Did you know you can use web apps, like form builders, to generate leads for your business? Pretty nifty, right!

A great example of a Lightspeed user doing just that is Minichiello Jewelers. They use a form builder app as a contact form to collect potential customers' info as well as to gain insight into what it is they're looking for.

Why is this important? I'm glad you asked. The more info you collect from customers, the better chance you have of optimizing your services/offerings to appeal to their specific needs. For instance, if I'm on the lookout for an antique silver pendant necklace, a form, like the one Minichiello uses, allows me to communicate this effectively to the merchant. The merchant then gains valuable data from me–my contact info and the style of jewelry I'm interested in. They would likely deduce that I'm a fan of antique silver pieces, and because they now have my contact info, they can alert me whenever something fitting that criteria comes in stock. It's an effective tactic for creating return customers.
2. Remove Blocks to Purchase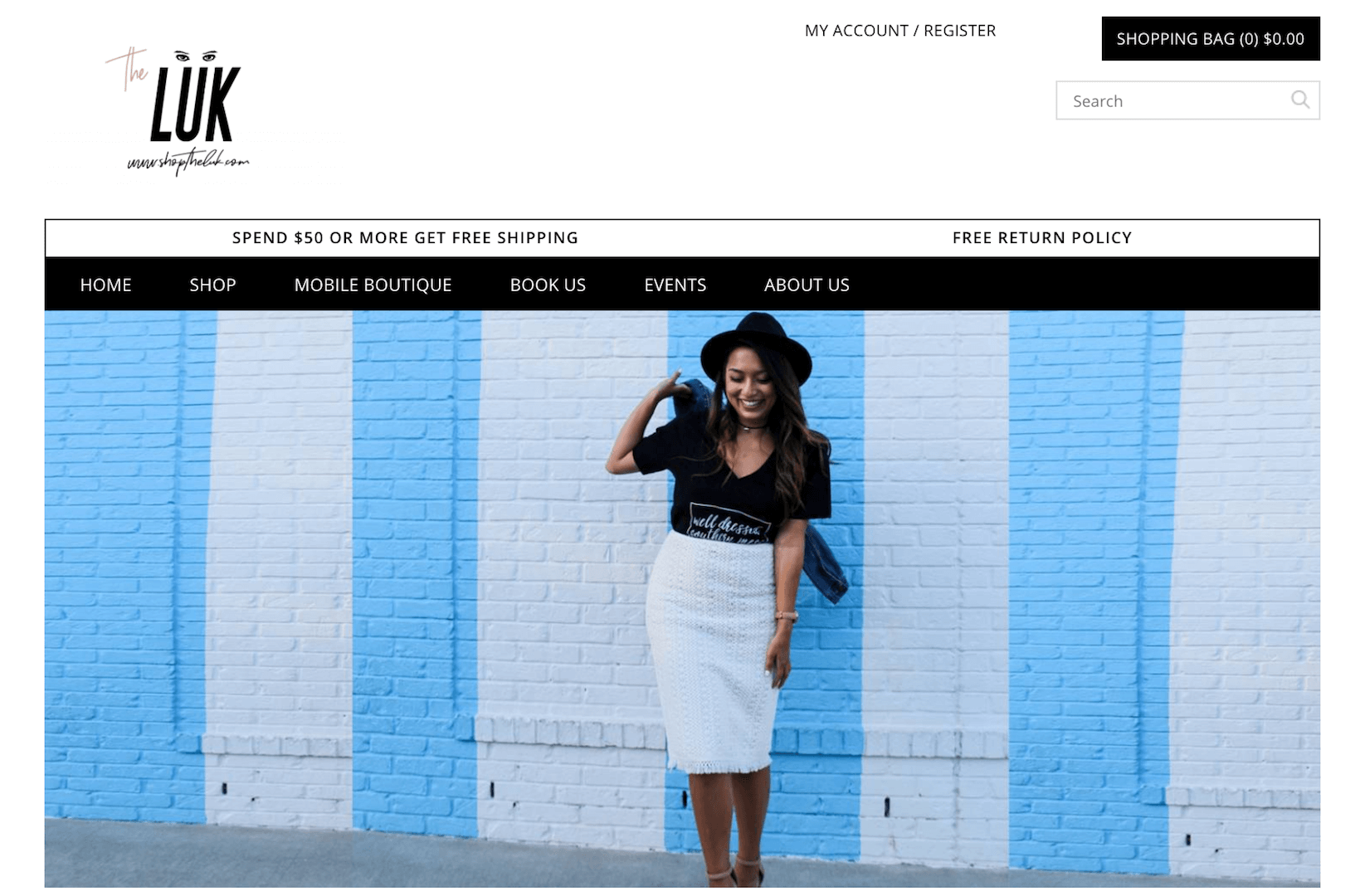 Have you ever been ready to make a purchase when suddenly something occurs that causes you to change your mind and abandon cart? Me too! One giant blocker can be a lack of access to important info. There have been several occasions where I'll decide not to purchase an item or service because I can't find the info I'm looking for anywhere on the site. For example, if you have a nut allergy and you're shopping on a snack website where the products appear to be nut free, but lack any clear insight (i.e. ingredients, how the snacks are prepared, cross contamination, etc.), you'd quickly become discouraged from making a purchase. The lack of access to this vital information ended up being a blocker between you and completing a purchase. Thankfully, this is another instance where web apps can be real lifesavers.

Form builders are excellent tools for this because they offer a wide-range of functionality. From contact forms to order forms to booking forms, and so much more! They empower your site to work as effectively as possible. A great example of this is Lightspeed user, Shop the Luk. They used a form builder app to create a contact form, so customers can easily submit inquiries.

I know what you're thinking– But, Aimee, how is this removing blocks to purchase?
Excellent question! Essentially, this form enables customers to submit inquiries about products/services without any hassle, while being as detailed as possible. Merchants can then respond to said inquiry in a timely manner with well thought out responses specific to that customers needs/query.
3. Grow Your Email List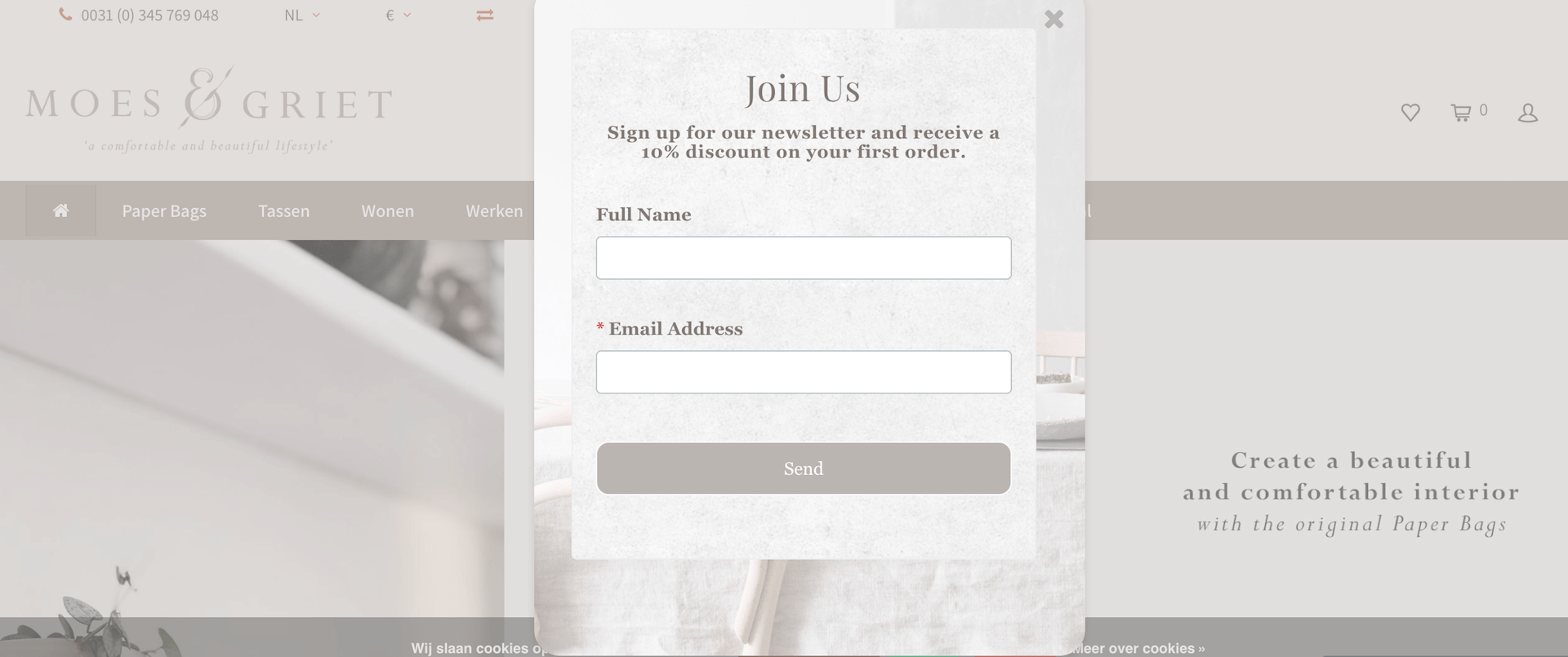 No businesses should underestimate the importance of maintaining and growing their email lists. They enable you to keep in contact, build relationships and stay connected with your customers. Popups can serve as excellent email capture tools as they immediately capture customers' attention and encourage engagement, often in exchange for an incentive of some sort.

Moes & Griet is a great example of a company utilizing a popup to grow their email list! Notice that they offer customers a discount for signing up effectively creating a mutually beneficial exchange. They receive the customer's info, and in exchange the customer receives a 10% discount on their first purchase.

Don't be afraid to play around with your incentives. Try offering a lower discount for a period of time and then a slightly higher one for the same length of time and compare the results. This will give you a good idea of what is most effective for your particular brand. I also encourage you to play around with your copy. Test different tones and inflections in your copy to uncover which seems to connect best with your customers.

4. Display Social Proof to Gain Trust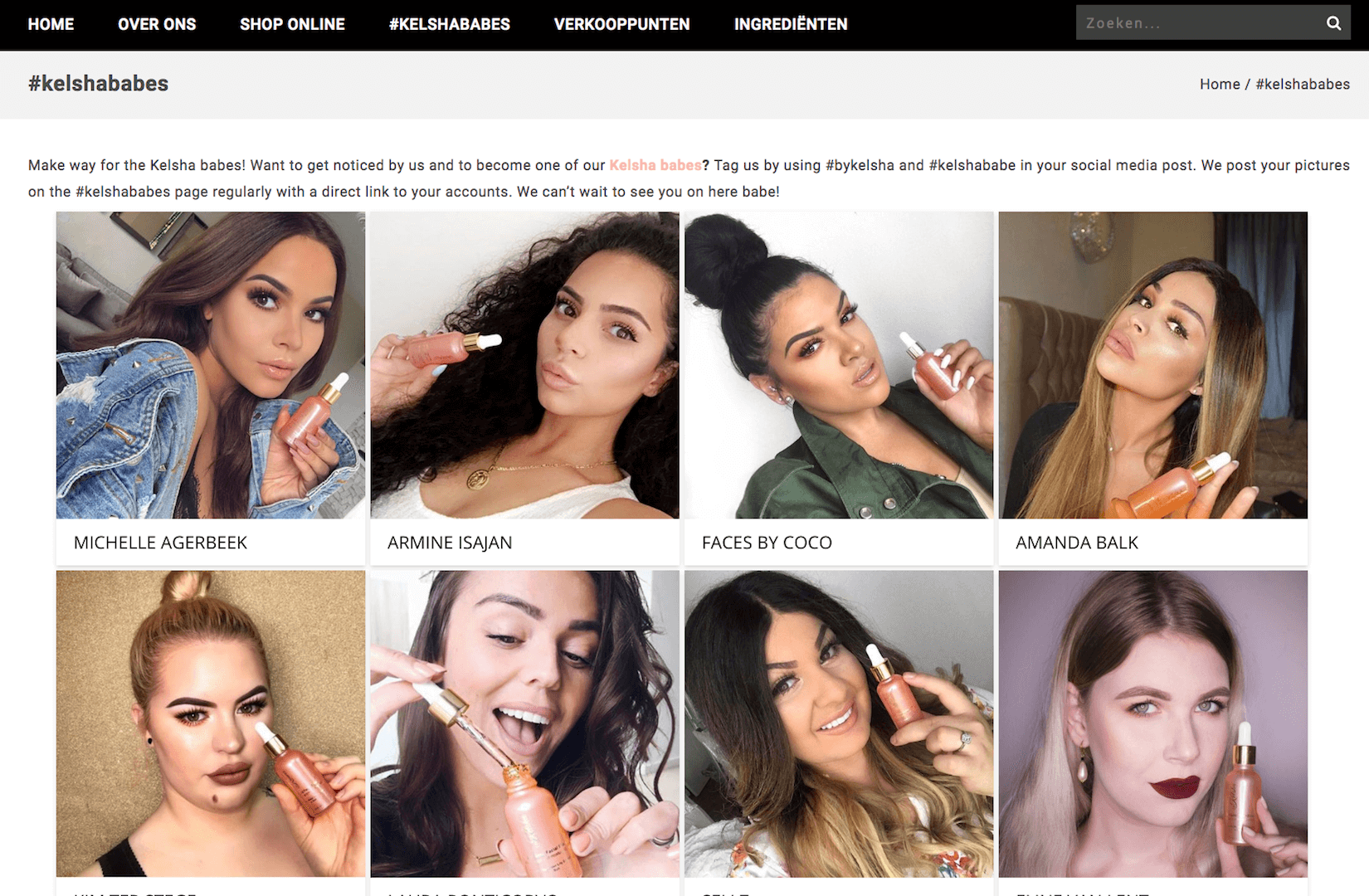 At this point, most businesses understand the important role social proof plays in relation to their success. I don't remember the last time I made a purchase online without delving into the reviews to make certain I was making a smart purchase. Social media is also a great resource for generating and sharing social proof. Lightspeed user, By Kelsha, is effectively accomplishing this by featuring images their customers share via social media in an eye-catching gallery app on their website. Customers are encouraged to use the tag #kelshababes in their social posts for a chance to be featured in their gallery with a link back to their personal social account. This tactic is smart because it helps Kelsha actively showcase social proof on their site while also helping boost their own and their customers' social followings!
5. Highlighting Your Best Products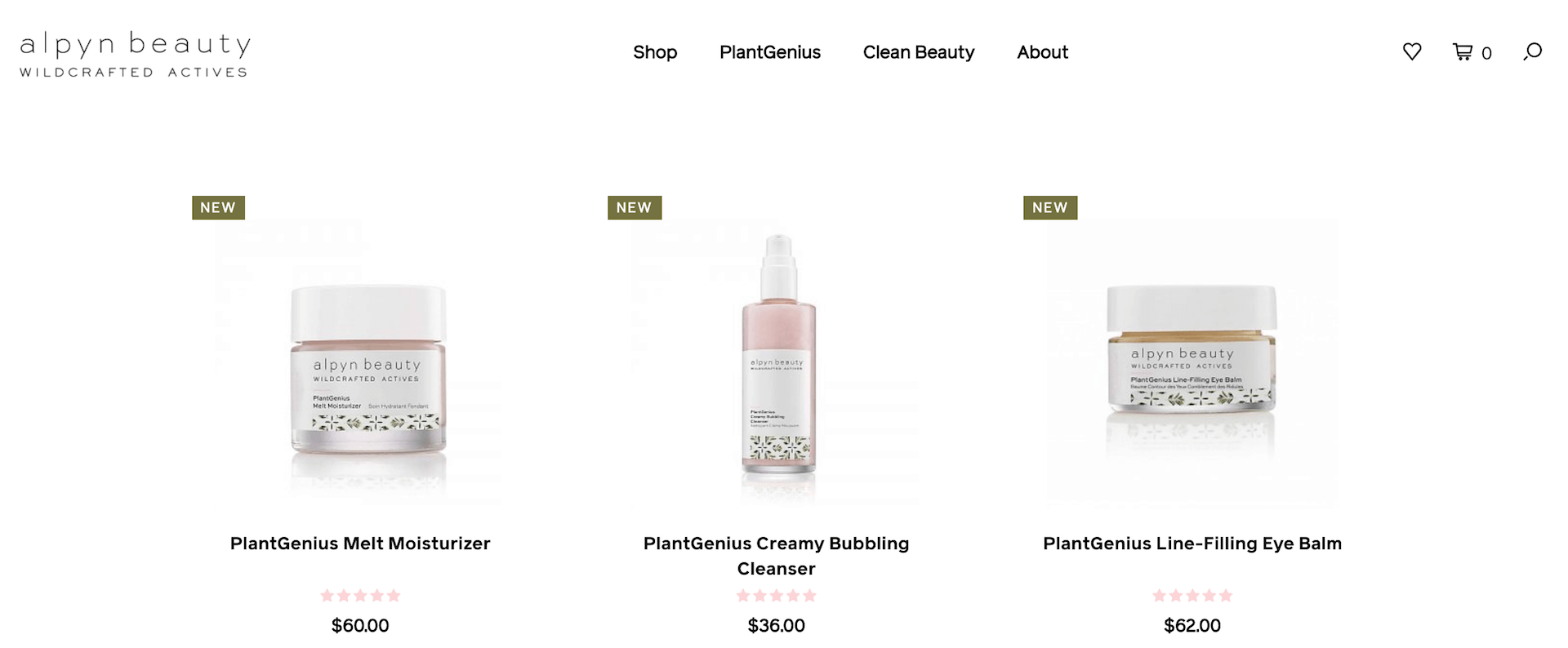 Highlighting your best products on your site in a gallery-style social feed is another great way to boost business and capture customers' attention. The beauty of apps like these is their ability to function both as a gallery and a direct connection to your social accounts. This opens the door for you to showcase popular items while also encouraging customers to engage with your social media accounts.

Lightspeed user, Alpyn Beauty, elegantly executes this on their site with an Instagram Feed app. Their use of an Instagram feed serves to draw attention to their products and invite visitors to engage with their actual posts. They're effectively capturing interest, growing their social following and developing important relationships with their target audience.

Hopefully, you've found these tips useful and are already coming up with your own clever ways to utilize apps, like those mentioned in this article. Remember experimenting is always a good idea. Try out several different tactics, approaches, looks, etc. to ensure you're using these web apps in ways that will benefit your business the most. Also, don't forget to have fun! Enjoy customizing them to fit your brand and personality. I also encourage you to take a gander through your competitors' sites to see which apps they're utilizing, how they're using them, and whether you could employ something similar on your website.
Alright, that's enough from me. Best of luck in your business endeavors, and don't forget to enjoy the creative process as you try out different apps!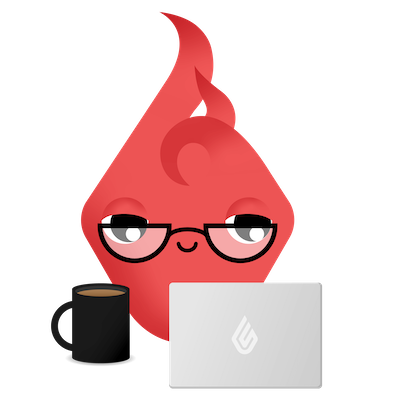 News you care about. Tips you can use.
Everything your business needs to grow, delivered straight to your inbox.