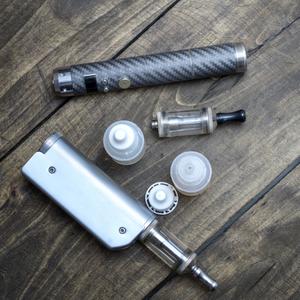 Maybe you have a vape store already. Maybe you're adding a new location to a successful venture. Regardless of which stage you're at, there are many considerations that go into planning out the next steps of your vaping business. From decor to inventory, there's a lot to think about.
One of these decisions has to do with processing sales and store management. How are you going to be ringing sales? Keeping track of e-cig accessories and juices? Managing work orders?
There are several reasons why implementing a cloud-based POS system into your vape shop is one of the most important things you can do for your business.
1. Improve customer service
Customers buying vapes are looking for particular accessories. You can offer better customer service and help customers find what they're looking for by building prepackaged accessory starter kits. These kits can be added quickly to a purchase, streamlining your selling process.
Give your returning customers the kind of attention they deserve; a POS system should allow for you to create customer profiles. What kind of eJuice do they prefer? What sort of products have they already tried? You can identify specific opportunities to upsell your customers and make personalized recommendations using their purchase history.
2. Manage vendor relations
As you build your store and order new inventory, managing relations with vendors becomes integral to keeping costs down. If you receive items that are damaged or defective (such as batteries) — or need to return items for any other reason — a POS system will streamline vendor returns.
3. Simplify inventory management
Bringing new stock into your inventory will always be a major task — one that can be rather time consuming. With a POS system you can quickly import all of your items, making them visible across all locations.
A POS system can make importing items less of a manual process and automate the addition of similar items. For example, when importing your eJuices, you should be able to set up a matrix wherein they are uploaded according to volume, potency and flavor. Of course, for individual or specialized items, should you have any, a scanner will work just as well.
The POS vape stores trust
Your POS should do more than help you process sales. Here's how the right system can help you move inventory, keep stock fresh and grow your business.
4. Seamlessly process work orders
A POS system will help you track the various parts you sell by serial number. If any technical issues arise, replacing specific parts with your vendors is simple when you can identify exactly which part is the issue.
5. Manage store growth
As your store grows, your POS system must be able to facilitate the process and accommodate your evolving business needs. A cloud-based POS system allows you to change plans and add additional stores, as you need them. Stock can be seen for every location and moving items from one to another is extremely simple.
6. Make smarter business decisions
Learn how particular products, categories, and even staff members are performing with built-in POS reporting features. Adjust your team's scheduling and plan your next promotion by gathering data, which can be accessed from anywhere.
From improving customer service to managing inventory, there are countless ways a POS system could help a vape store on a daily business. To learn more about how your business could benefit from a web-based POS system, speak to a POS expert.
How are other vape shops working with a POS? Learn about Montreal-based G2K Vape and how they use Lightspeed Retail in their store.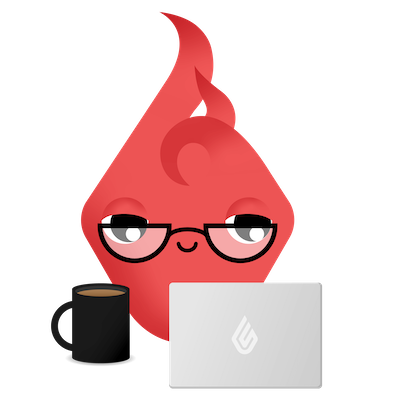 News you care about. Tips you can use.
Everything your business needs to grow, delivered straight to your inbox.