ALPINE CYCLES | USA | SPORTING GOODS
Family businesses don't only come with all your favorite items, but with a soul and history, too. Created by a passionate family who wanted to share their love for sports with the local community, Alpine Cycles has been selling bikes, skateboards, skis, and other related items since 1981. We chatted with owner John Eppley, who is now managing the business that his father and uncle started back in a very different retail era.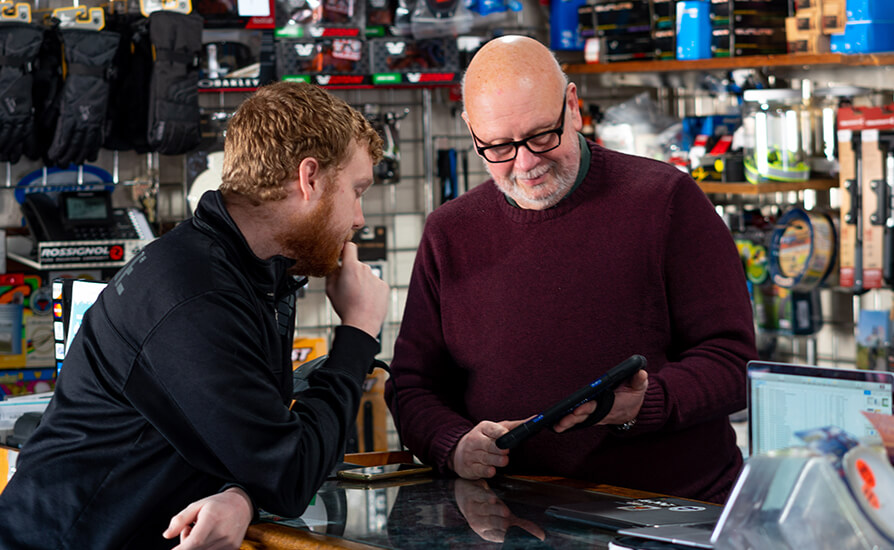 Every problem...
Old technology
Running a family business has advantages and disadvantages. Though taking over a successful business and working with an existing customer base is easier than starting from scratch, many of these businesses struggle to refresh their processes and technology. When you've been doing something for years, making changes can seem too risky. However, with new shopper expectations, a business needs to be flexible to stay on the map.
Was there a system that could help Alpine Cycles do it all? From faster sales and reactive inventory management to simpler payments processing, John was looking for the complete retail management system.
Non-integrated payments
Managing your revenue can cost a lot of money and time. When the POS system and the payment solution aren't integrated, retailers like John have to do it all manually. This means entering the sale total on the terminal, then switching back to enter the payment type and close the sale in the POS. In the case of a refund, you need to connect to the payment solution portal to send the money back to the customer, which is an extra step. This process isn't only time-consuming, but it also leaves room for errors.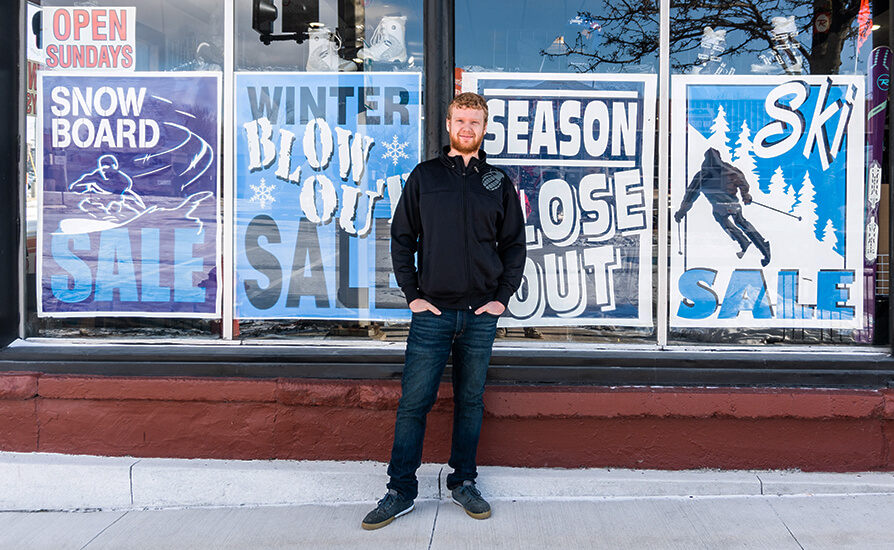 ... has a solution.
All-in-one technology
In Lightspeed, John has found the flexible technology partner that can help him upgrade his customer service and streamline his operations. After 20 years with the same POS, it was a big move for Alpine Cycles, but it was worth it. John is now looking at Lightspeed's integrated eCommerce platform. It automatically syncs to the POS, so it would allow him to manage a single inventory for all his sales.
"We've been using the same POS for 20+ years, and switched to Lightspeed to upgrade to new technology. Not many POS put everything together like Lightspeed POS."
Integrated payments
Another game changer for Alpine Cycles is Lightspeed's payment solution. With one partner that can provide him with everything he needs, John has an easier time managing his business. Payments are more secure, as the POS and the payment solution belong to the same family of products, and the statements are much easier to read.
"Our old rate was interchange plus, and the bill was confusing. I like technical stuff, but even I couldn't understand it. People don't bother with the details because it's just so confusing so they just pay it and call it a day, but you shouldn't struggle to understand payments."
Switching from an older system to Lightspeed with a was a big decision for John. Today, with one partner that understands his business as a whole and can help him manage every aspect of it, he's equipped for success. Picking Lightspeed did pay off.
Tired of dealing with multiple technology providers? We have it all.