EXCLUCITY | CANADA | FOOTWEAR
Started in 2006 with the simple idea of selling cool clothes to high school kids, Exclucity is now a network of 9 retail locations across Canada. Premium spot to buy the freshest sneakers before everyone else, Exclucity remains successful by staying in touch with real sneakerheads while helping other shoppers find their sneakers identity.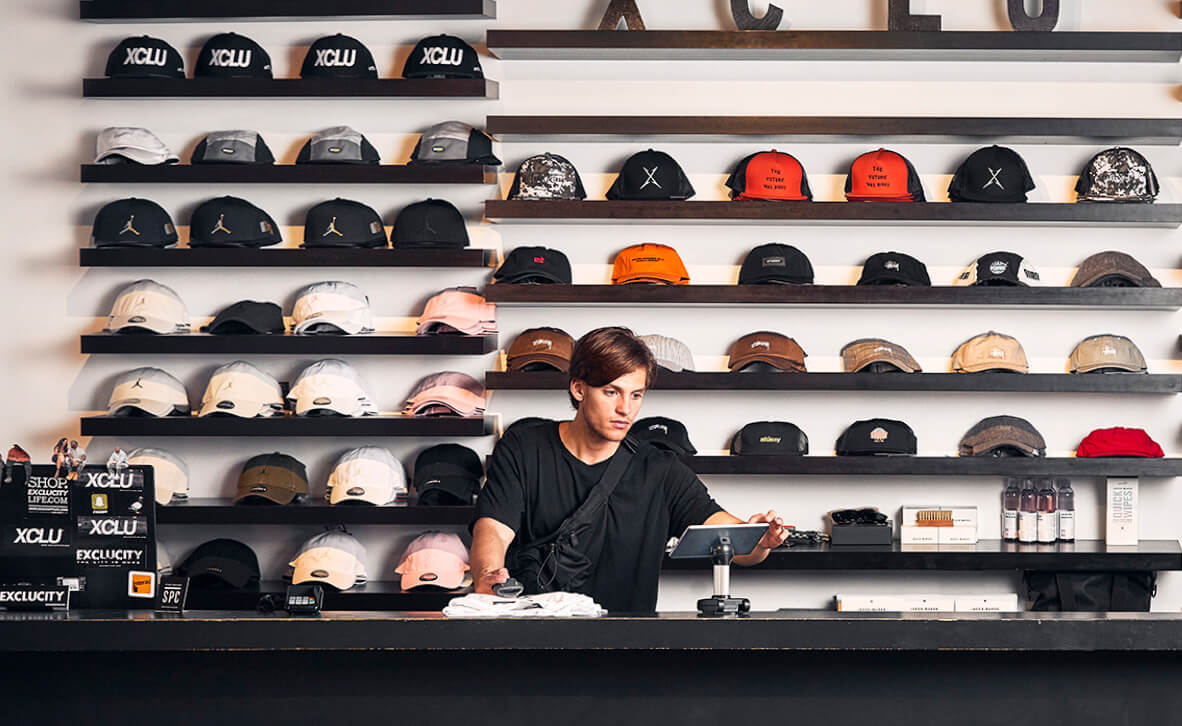 Every problem...
Identity vs profits
Exclucity is first and foremost a place for sneakerheads to share their passion. But that's not how the success of a retail business is measured. With ambitious plans for the future, Trent had to build systems that would serve as foundations to a growing business. That meant finding a technology that could empower staff with the knowledge sneakers fans expect while helping optimize stock to make more sales.
Stock overload
In the sneakers industry especially, retailers can't afford to have a messy back-office. With customers requesting to try on articles in different sizes before making a purchase, there's a lot of back and forth between the sales floor and the back-office. Trent needed to make sure everything is tracked to avoid inventory shrinkage. A retail can't grow their business with an inventory that's not sorted out, optimized and monitored in real time.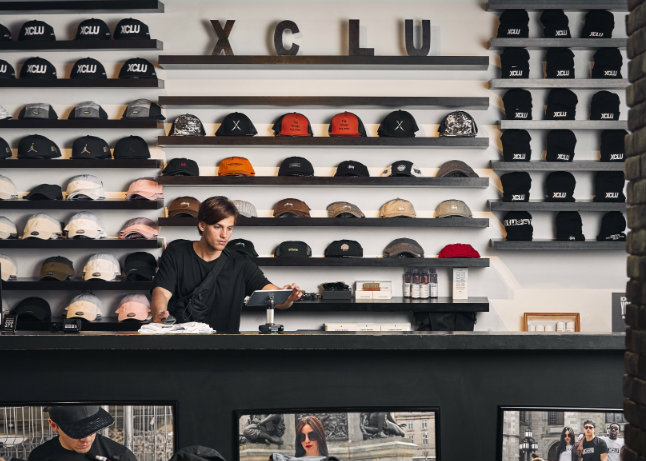 ... has a solution.
Product knowledge
Building the best team in retail is a challenge. With high competition and turnover, finding incredible retail professionals who also know about the products you sell is almost mission impossible. With Lightspeed, Trent has found a POS that can store any information, so the staff can answer any question about an item. No matter how passionate about sneakers his customers are, they end up trusting his team as they are really taken care of the minute they step into the store. And with customer data in the POS, the regulars and most demanding customers get the tailored service that they deserve.
Multi-location and mobile POS
As the most complete inventory management system on the market, Lightspeed handles all the stock traffic at Exclucity. Trent gets an overview of all his locations and can better manage his inventory. Something doesn't sell in Toronto but is a hit in Montréal? He can simply transfer items across locations. Everything is recorded in the point of sale. If passion is the fire that brings a business to life, retail technology is what keeps it running. Exclucity and Lightspeed are just like the perfect pair of sneakers, it's only together that they can help Trent's dream remain a reality.
Looking for a real inventory management system for your multi-location business?