Lightspeed and Gateway Church Bookstore come together
With six stores located on five different campuses across the country, Gateway Church is redefining Christian bookstores for its ministry. Thanks to Lightspeed, resources are getting into people's hands faster.

During events and new product releases, Gateway bookstores can process up to 3000 transactions in a single weekend. With their old, manual inventory system, it often took up to two weeks following an event to balance out stock.
Shifting to a centralized inventory solution
"Now, with our multi-store inventory solution, Lightspeed has made two tedious weeks of post-event inventory management melt down to a single day."
- Collin Elliott, bookstore fleet manager

Lightspeed provides Gateway with a centralized inventory management solution that enables them to connect and provide a consistent offering across all stores. "We're moving so much faster — Lightspeed is really scaling up our operations," Collin affirms. According to assistant manager, Jeremy Willis, "It used to take us several days to scan new inventory with temporary inventory clerks and then an extra day to just go over their work — now with Lightspeed, we can do it all internally in a day and a half!"
Redesigning the customer experience
Working closely with customers and floor staff, Willis explains that Lightspeed has helped them personalize the bookstore experience. "Each customer's purchasing information can be retrieved in one or two clicks. Even if a customer walks in for a special order without their slip in hand, we can pull up their information in the system right away." Plus, adding an iPad as a POS has increased Gateway's ability to process bookstore transactions by 30%.

Shipping online orders to over 200 countries

When asked about Gateway's online bookstore experience, Collin confirms that "right out of the box, Lightspeed's eCommerce platform is incredible! It has been very successful, enabling Gateway to ship products to customers in over 200 countries. The customer profiles now enable us to connect more personally with our community members."

By shifting to Lightspeed, Gateway has improved its overall bookstore operations, enhanced its customer experience and has enabled the ministry to expand its reach to customers around the globe.
14-day free trial
Introduction to Lightspeed Retail
Try every feature - add unlimited users - no credit card required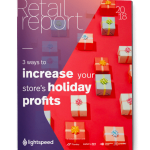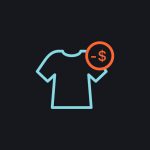 Retail Return Policies: Your Guide to Returns and Free Shipping
A solid retail return policy, along with a carefully calculated free shipping threshold, will benefit both your customers and your business. Keep reading for your complete guide to returns and free shipping.