Bring Google shoppers in store without leaving your ePOS
Integrated with Lightspeed, create and manage Google local inventory ads to bring more shoppers in store—all without leaving your ePOS.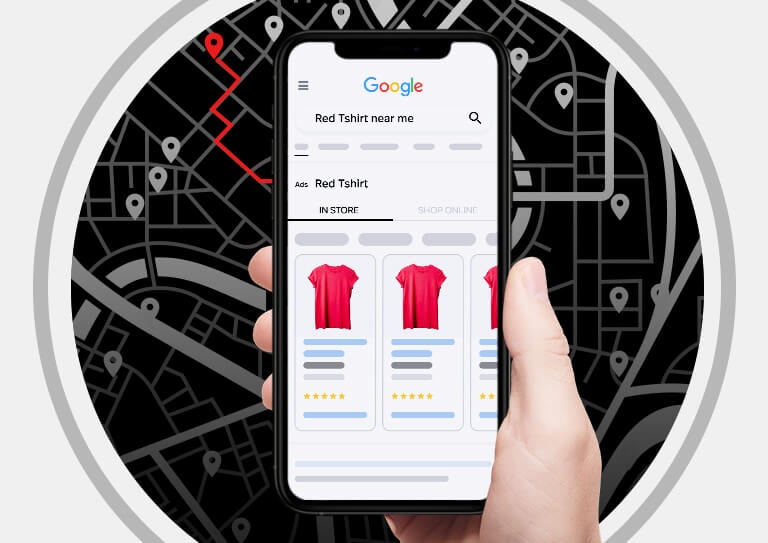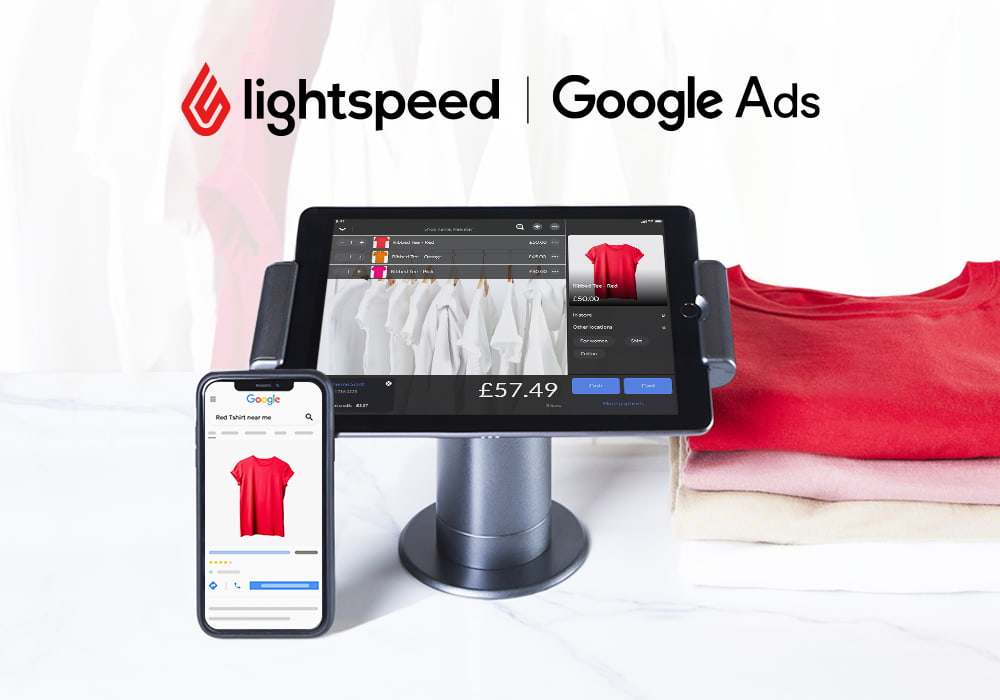 Lightspeed + Google Ads = #ShopLocal.
Sync your inventory. Manage your campaign. Track your results. Bring more customers in store. And do it all without leaving your Lightspeed ePOS.

Reach local shoppers by showcasing your inventory in Google searches.
Your customers are online... and they want to visit you offline. Shoppers are using their phones to search for products near them. Be there to meet that need—reach your customers with strategically placed Google local inventory ads.
Be one of the top results on Google when nearby customers search for products in stock
Drive in-store traffic by showcasing your products online
Combine local inventory ads with curbside pickup from Lightspeed to adapt to changing customer behaviour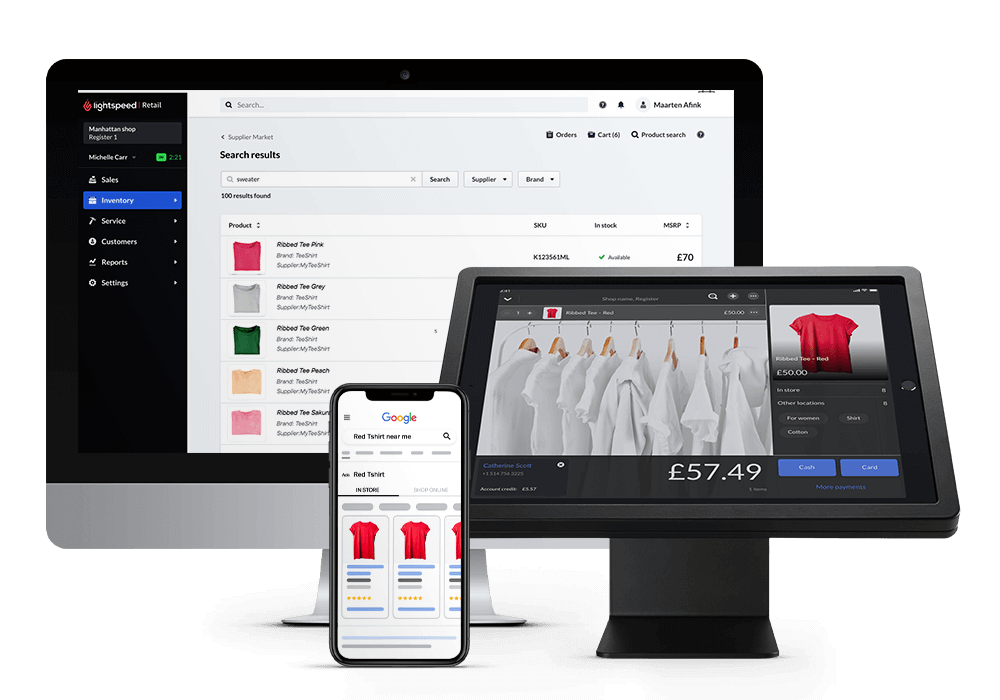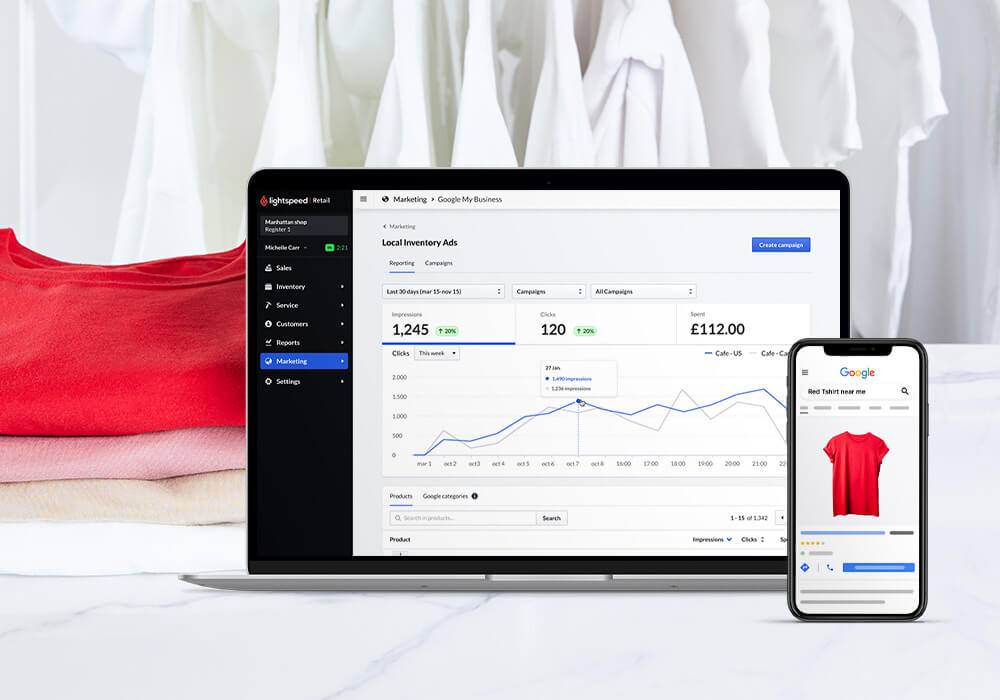 Automate your marketing campaigns with natively integrated Google Ads.
Save time by managing your Google local inventory ads through your Lightspeed ePOS. Just sync your inventory and set up your campaign to automatically reach shoppers searching for the products you carry. If you run out of stock, the campaigns will pause, saving you money.
Sign up and sync your inventory to your Google Ads from Lightspeed—no inventory verification process needed
Encourage urgency in shoppers with automatic low stock alerts on ads when your inventory levels are low
Automatically pause ads when you reach your daily budget limit or when products sell out to minimise marketing costs
Get up to £120 Google Ads credit to reach local shoppers
New Google Ads accounts are eligible for up to £120 ad credit from Google to kickstart their campaigns. Google will match your ad spend up to £120 in the first 31 days of operating your Google Ads account. See terms and conditions for more details.*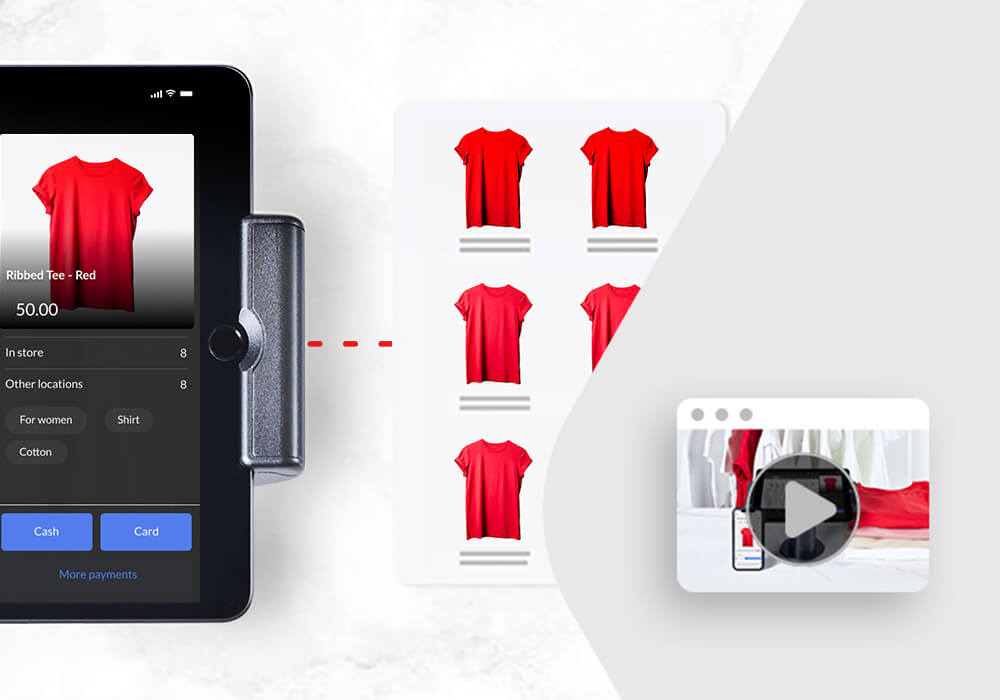 Local inventory ads: Bring customers in store with Lightspeed and Google | Webinar
Watch our webinar in partnership with Google to learn more about our newest integration and how to take advantage of local inventory ads managed in Lightspeed.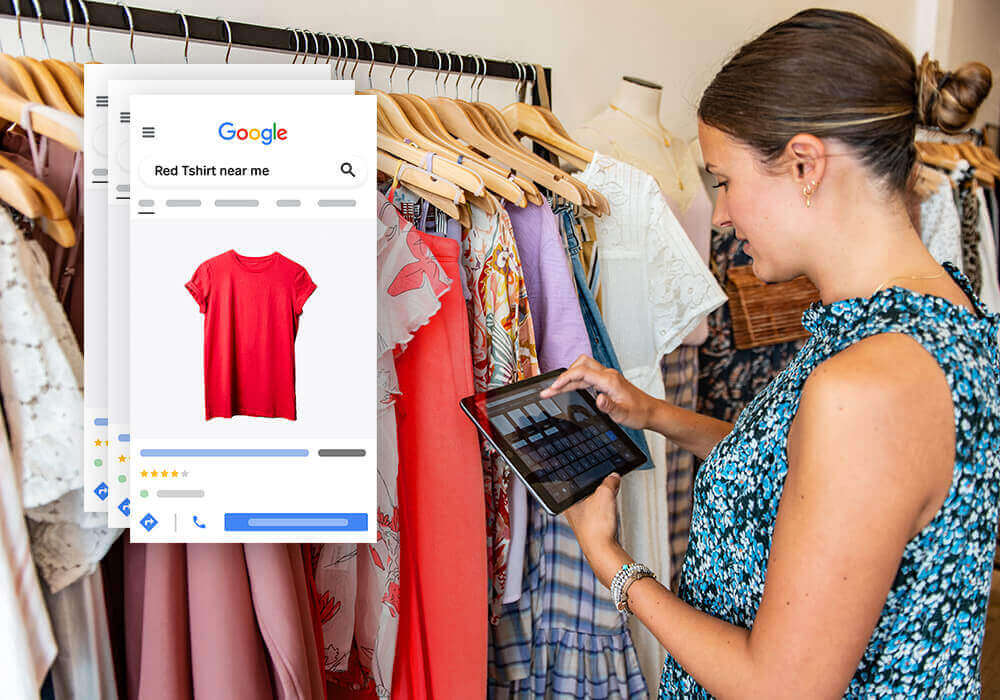 Track and measure the impact of your ads without leaving your Lightspeed ePOS.
91% of smartphone owners make plans to buy something after seeing a relevant ad. Make your ads as effective as possible by tracking the impact of your campaigns and adjusting them as needed. Since you don't need to leave your Lightspeed ePOS to view your insights, you can check in on your results quicker—that makes it easy to keep your campaigns as effective as possible.
Discover local interest in your products and stay ahead of product search trends to guide your marketing
Leverage ad campaign results to stay on top of changing customer tastes—measured right in your ePOS
Compare built-in sales reports and ad insights to better understand what customers are responding to
Help customers discover you on Google and learn more about your business.
49% of customers say they've used Google to find new products. Bring those customers to your store with targeted Google local inventory ads. Give customers the information they need to find you. Showcase your inventory to shoppers. Manage how your business appears on Google Search and Google Maps and do it without needing to manage multiple sites and accounts.
Guide traffic to your physical and online locations with your Google My Business listing
Keep customers up to date on your opening hours, contact information and reviews without leaving your ePOS
Show off your inventory online with a free product showcase through Google's "See what's in store" knowledge panel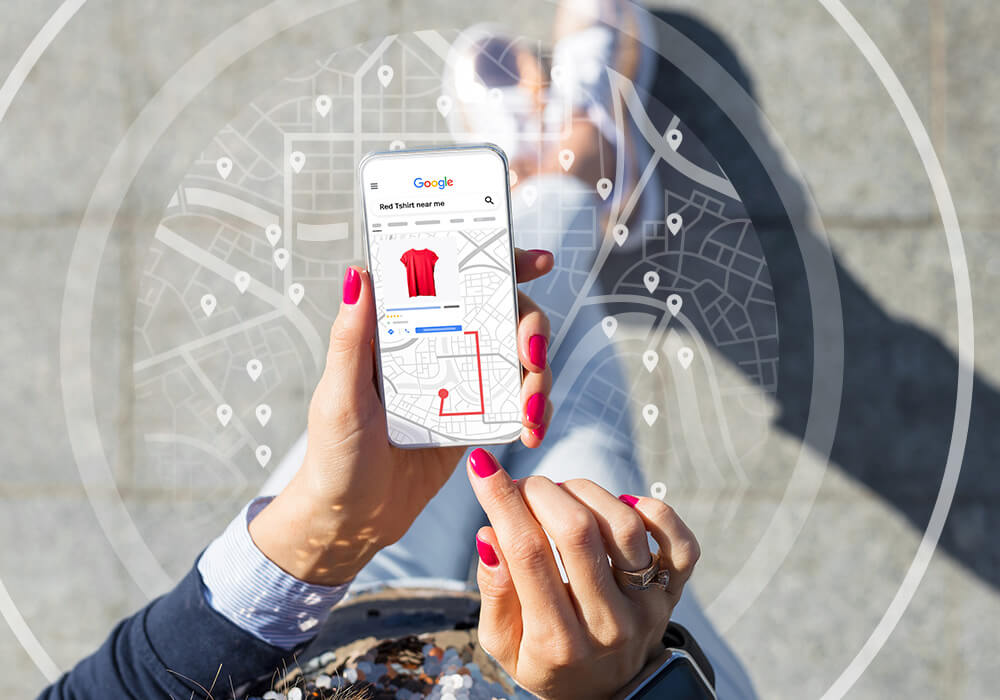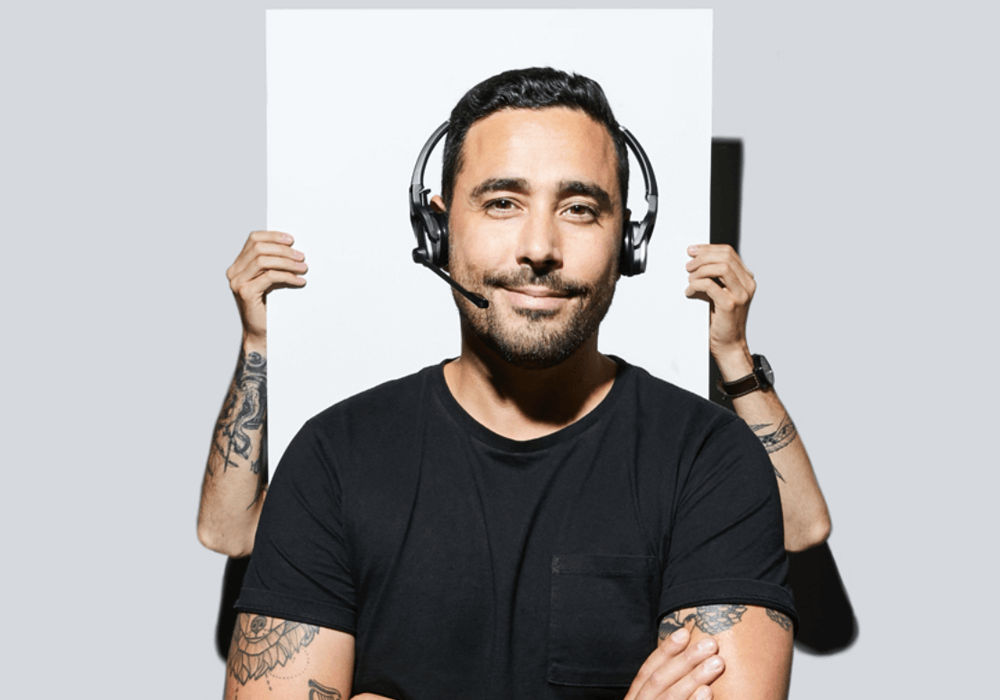 The kind of support you've always wanted.
We'll go the extra mile because we think the best things in life are supposed to be free.
One-on-one onboarding session. For free, of course
Webinars, demos and videos. Again, all totally free
Unlimited 24/7 support. And it's free—but you knew that
Everything you need in one place, finally.
All of our software integrate seamlessly to each other, making it an unbeatable suite of retail solutions.
One company to trust. One source of customer data. One support team
Get one fully-integrated offering
Choose from basic to premium features to best meet your needs