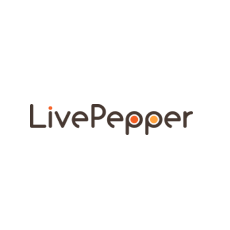 LivePepper
Receive orders in Lightspeed
Synchronization of customer data
Customizable design
Sell ​​online!
Detailed description:
LivePepper is an online ordering solution for restaurants. Ideal for take-out or delivery, the LivePepper solution is linked to the Lightspeed checkout and is set up quickly, without the need for technical skills, thanks to the existence of customizable templates.
Main features of the LivePepper integration:
– Receive orders placed online on LivePepper in the Lightspeed box
– Synchronization with Lightspeed CRM customer files
– Customizable or tailor-made order site design according to your needs
NB: if you use the LivePepper integration, it is not possible to use the Tabesto, MENU, Billee, Deliveroo and Pepeats integrations.
How to integrate LivePepper into your Lightspeed cash register
Contact LivePepper by sending an email to LivePepper (

[email protected]

) stating that you are a Lightspeed customer or prospect.
Request access for LivePepper in the Lightspeed Back-Office to Lightspeed technical support.
Respond to the request for information on your establishment for the initial configuration of the integration.
The Lightspeed and LivePepper teams are enabling the integration.

Configure account (s), user (s) and payment method (s) assigned to LivePepper in Lightspeed
Category: Online Ordering
Product: Restaurant