Features of Lightspeed Omnichannel
What's the difference between Lightspeed Omnichannel vs Multichannel solutions?
See the benefits of becoming an omnichannel retailer compared to using a multichannel solution for your business.
Consistent branding
Build consistency shopping experiences, so customers find your brand.
Customer-centric selling
Identify customers sales history, both in-store or online, regardless of device.
An all-in-one sales channel
Integrate all sales channel platforms to sell more efficiently.
Unlimited opening hours
Keep your shop open 24/7 to give your customers the freedom to choose when (and from where) they shop.
Flexible shipping
Allow customers to ship their items wherever they prefer, whether to a store location, their home or their workplace.
Brand familiarity
Offer your customers a consistent brand experience that builds loyalty and encourages repeat business.
Smooth cross-channel shopping
Create a smooth shopping experience that allows your customers to move from in-store to online and back again.
Better customer service
Gather customer data across all platforms in one, centralised, location and reward guests for their online loyalty when they visit you in-store.
Targeted promotions
Send customers relevant rewards based on their online and in-store shopping habits, encouraging them to continue shopping at your store.
The benefits for Lightspeed omnichannel retailers
A single management system
Say goodbye to multiple systems! Use a single solution to run your eCommerce business and brick-and-mortar store.
Centralised data
Get a complete overview of your entire business in one place, enabling you to make the right business decisions efficiently.
Inventory management
Track your inventory as you move stock across all sales channels, ensuring you give customers the right information and never oversell.
Consistent brand
Offer your customers a consistent brand experience, creating a familiar experience across all channels.
Increased exposure
Reach customers around the world and sell more as you bring your brick-and-mortar store and brand online.
Mobile optimisation
Optimise your store to ensure mobile customers have a positive experience, whether surfing or buying on your site.
Valuable customer data
Gather customer information across all omnichannel platforms, giving you the data you need to send pertinent communications and promotions.
Search engine optimisation
Make your site searchable with SEO optimisation tools, helping you bring in as many viewers as possible.
Wider customer reach
Bring your brick-and-mortar store online with one click, with the help of Lightspeed's integrated omnichannel system.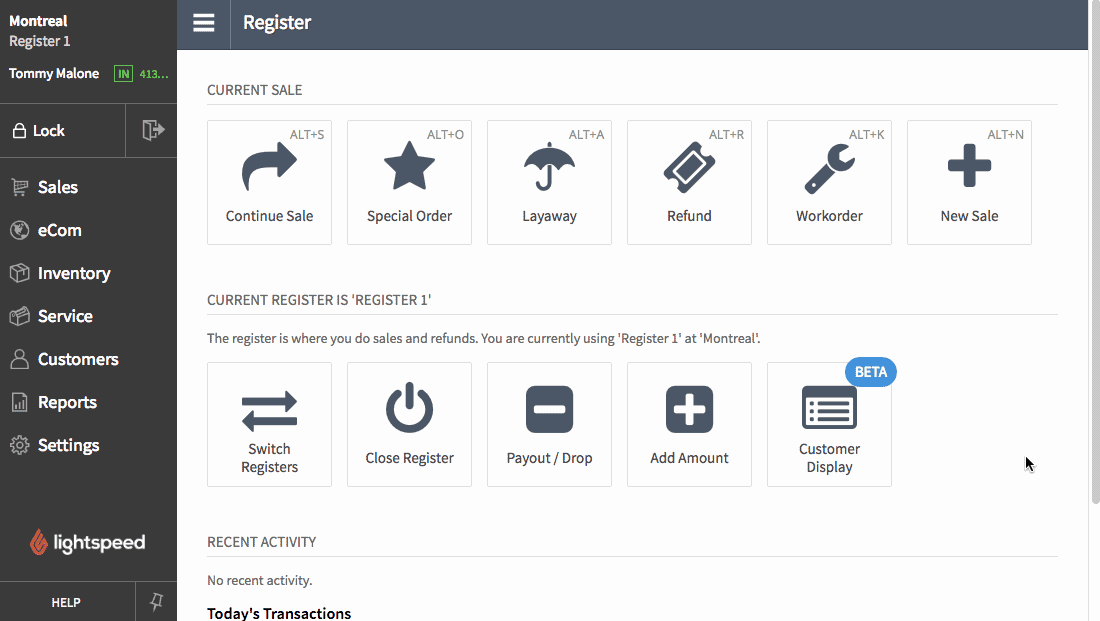 Start a free omnichannel trial
To start using omnichannel, fill out the form to start your free Lightspeed Retail trial and enable Lightspeed eCom as shown. That's it! Have questions? Contact us at any time.