8 ways to keep your bike shop up to speed
We miss Interbike too. But Lightspeed's integrated vendor catalogs let you browse the latest products and industry trends right from your POS—and you don't have to fly to Reno. Download our guide, 8 ways to help your bike shop move inventory.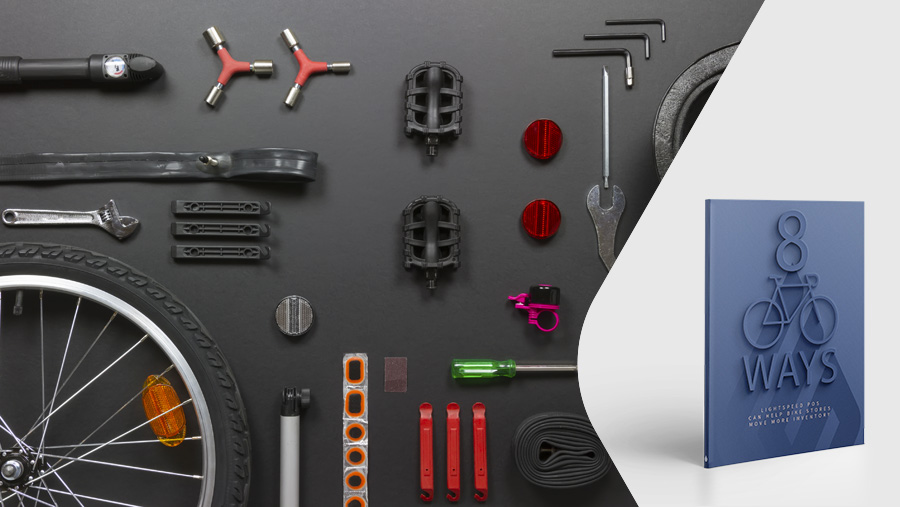 Guide
Look no further than your POS to get your Interbike fix. Lightspeed's retail POS integrates with some of the cycling industry's top vendors, such as QBP, Bicycle Technologies International and Giant Bicycle. With more than half of North American bike shops using Lightspeed, Interbike has met its digital match. Our POS is the ultimate tool to keep your shelves up to date with the latest and greatest stock.

Keep your bike shop up to speed with this guide, exploring topics such as:
Vendor catalogs found directly in your POS

Sending purchase orders directly to your vendor

Processing special orders

& much more
Learn about the features Lightspeed has developed specifically to help bike retailers manage stock by downloading the full version of this guide.