Simplify your inventory management system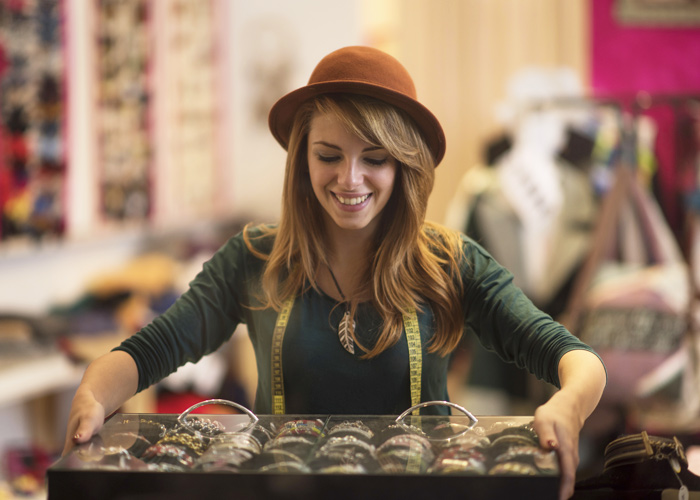 The right tools for inventory control
Whether you sell bundled, serialized or unique items that require multiple variations, our inventory management software gives you the tools you need to keep stock moving.
Process and follow work orders directly in the system
Create product variations such as size, colour and material
Identify pieces of inventory with a unique serial number
Bundle individual items to sell them as a package
Create special orders to meet individual customer needs
Track inventory levels and SKUs across multiple locations
Order your products.
Centralise your purchasing and save time by ordering new stock directly from our system's integrated vendor catalogs.
Directly import products from over 3,000 preloaded catalogues
Upload up to 10,000 items with the self-serve item import tool
Easily fulfill and deliver special orders for customers
Set custom reorder points so you never run out of best-sellers
Consolidate all purchases, transfers and orders into a single order
Automatically remove returned items from your inventory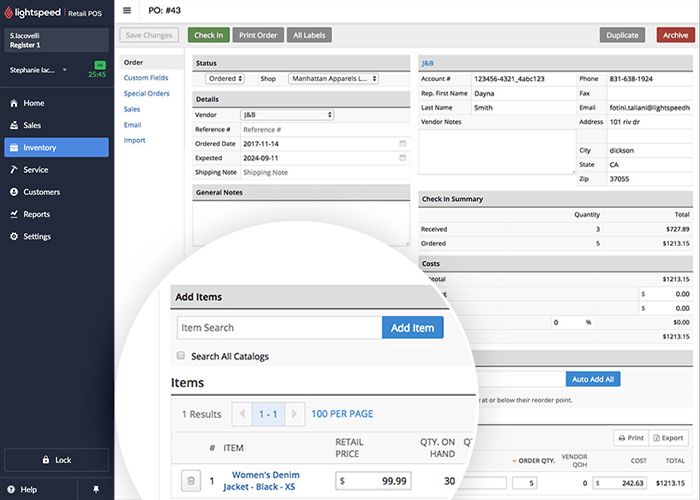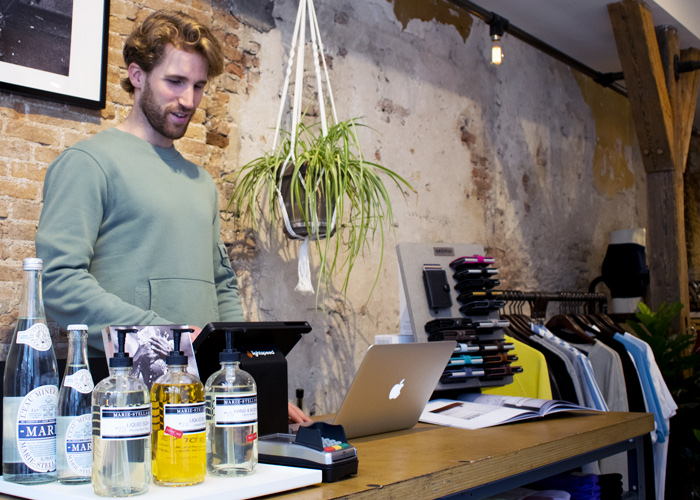 Move inventory faster.
Have full control over how much you charge. Automate discounts for customer segments, set up seasonal promotions in advance, and much more.
Change prices in bulk
Automate your discounts
Create coupons and promotions
Allow giveaways and donations
Give employee discounts
Set up price rules
Make smart decisions.
Never run out of your best-sellers again. Get access to all the data you need to forecast inventory demand and get old inventory off your shelves, fast.
Track unit costs and margins
Set reorder point notifications
Detect when inventory levels go into the negatives
Identify your old inventory
Anticipate shopping trends
Reduce inventory cost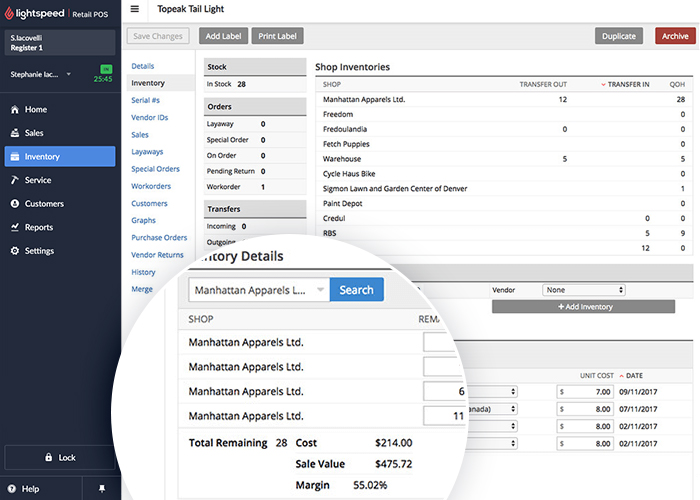 Try Lightspeed for free
Start your 14-day free trial today. Have access to every feature, no credit card required.
Frequently Asked Questions
What Lightspeed reports can I use for inventory management?

Lightspeed Retail has a range of built-in reports to help you manage inventory effectively.

Low Stock Alerts—This report lets you see the items that have been selling well, but are low in stock, and should be reordered.

Sell Through—This report lets you gauge which suppliers are more profitable in your store than others. See the percentage of items received on a purchase order that actually sold.

Dusty Inventory—This report lets you see the age of your inventory with a focus on old, low-selling stock. Quickly find the items that need to be put on clearance or moved out to free up assets.

Turns—This displays the rate at which you sold through and replenished your entire stock. Compare your turn rate against your industry standard to better understand your shop's health, or use the turns rate to plan out purchasing to gain maximum profits with minimal investment.

GMROI—This report shows your inventory Gross Margin Return on Investment (GMROI). In other words, it shows how much profit you made on each dollar you invested in inventory.

Uncategorised Inventory—This report lets you see a list of items with no assigned category, so you can quickly assign and correct them."
What inventory management software integrates with Lightspeed?

Lightspeed integrates with a range if advanced inventory management systems that cover everything from inventory forecasting, inventory automation, and managing inventory across multiple channels.
How much does Lightspeed Retail ePOS cost?

Pricing varies relative you the subscription you wish to purchase.

Find out more on our pricing page.
Will I have access to support?

Yes, with Lightspeed you havefree, 24/7 access to phone, chat and email support. Check out our Help Center for more information about our inventory management tools.