Lightspeed customer stories
Read how retailers and restaurateurs alike have improved their business partnering with Lightspeed.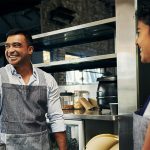 Restaurant Staffing: Who You Need to Hire to Run a Restaurant
Your restaurant's success depends on the people you hire to run your operations. We sat down with restaurant industry consultants to break down restaurant staffing and what to look for in potential hires.
---
Free Trial
Try our product for free — and see how it can change your business