Lightspeed customer stories
Read how retailers and restaurateurs alike have improved their business partnering with Lightspeed.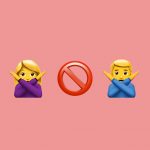 5 Bad Habits Retailers Need to Stop
What bad habits do you have? Bad habits can hurt your business' growth, which is why we've partnered with RetailMinded.com founder Nicole Leinbach Reyhle to outline five common bad habits retailers make, and what you can do to fix them.
---
Free Trial
Try our product for free — and see how it can change your business