An eCommerce platform built to grow your business
Open a shopfront that never closes its doors. Lightspeed is the one-stop eCommerce platform to scale your business and deliver exceptional customer experiences.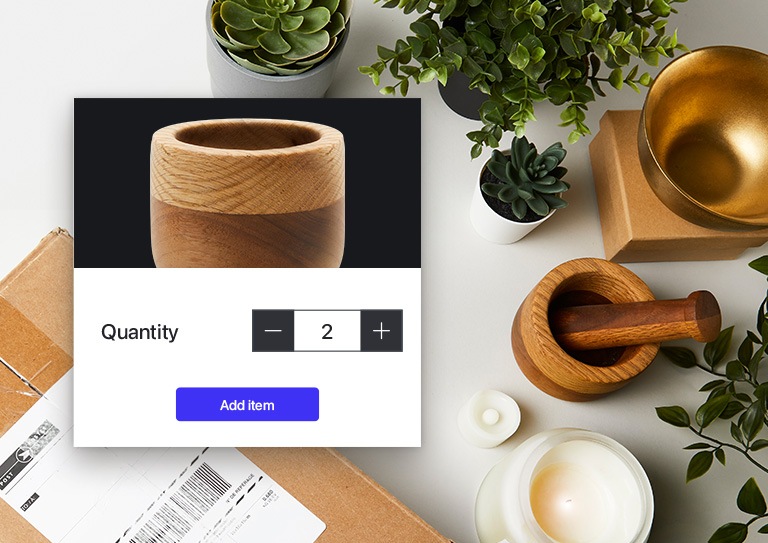 Sell everywhere.
Sell wherever your customers are browsing and buying—from your own website to popular marketplaces, social media platforms and beyond.
Easily build a new eCommerce website or connect to your existing website in seconds—the choice is yours
Sell across social media platforms like Facebook and Instagram
Leverage the power of online marketplaces like Amazon, eBay, and Google Shopping
Connect to Lightspeed Retail to instantly sync your products online and in-store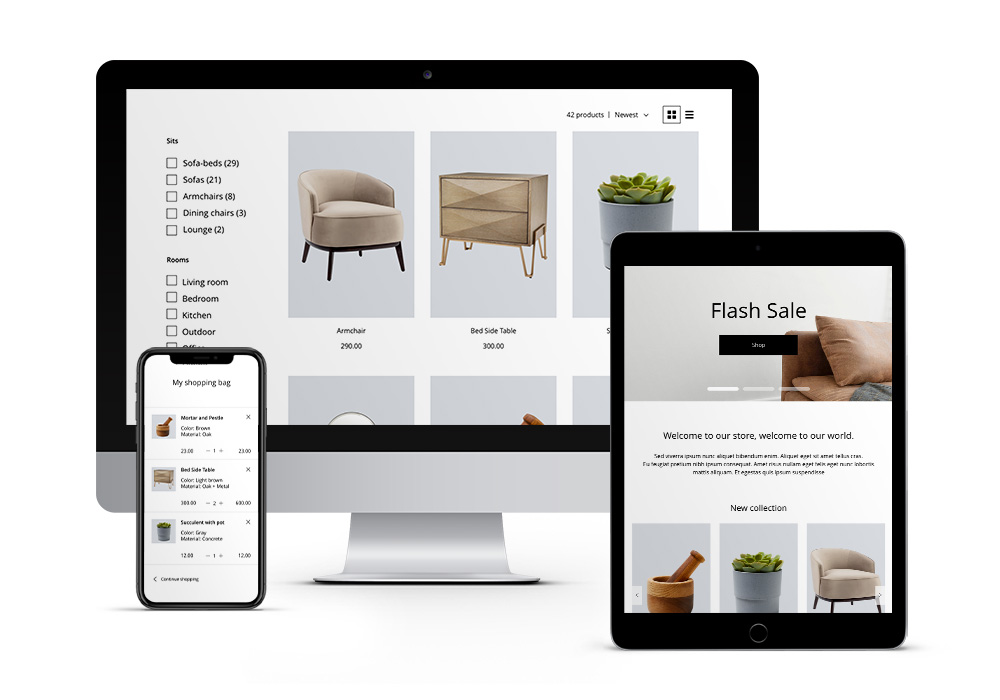 Design a website that grows with you—no coding required.
Make a first impression they'll never forget. Lightspeed eCommerce lets you create a shopfront that prioritises sales without compromising on design.
Set up your online store quickly with 30 free, easy-to-use professional themes to showcase your brand
Build an eCommerce website from scratch with our simple-to-use website builder (no experience needed)
Already have a website? Instantly connect Lightspeed eCommerce to Wordpress, Wix, Weebly and more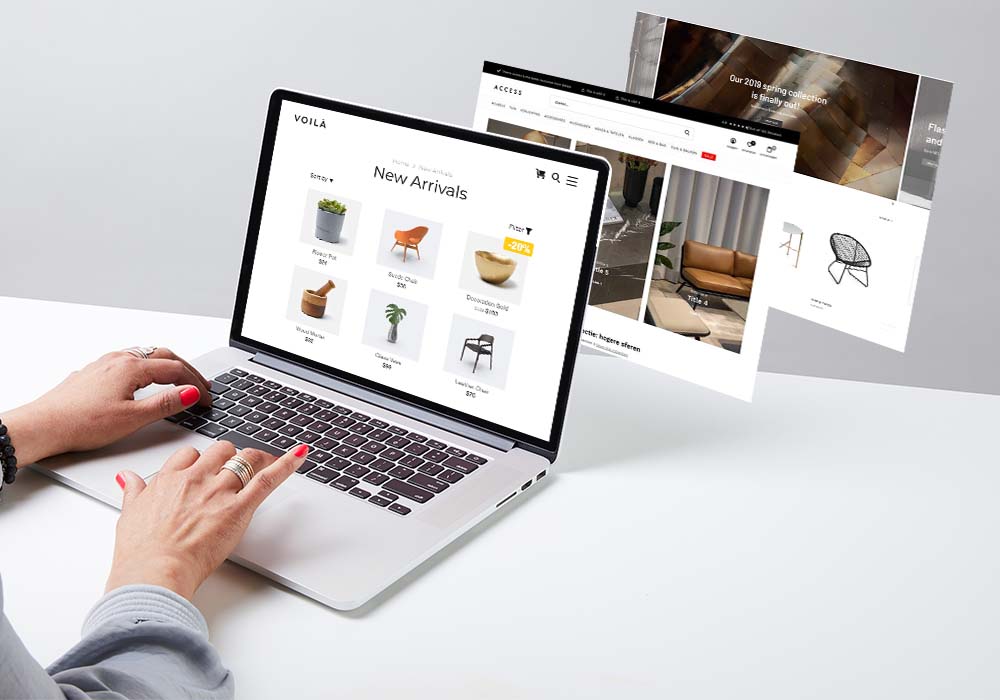 Diversify your business to sell more.
Sell anything you want with Lightspeed eCommerce. Present a diverse range of offerings to your customers from one platform.
Market and sell physical goods across sales channels
Expand your product line with digital goods like ebooks and video content
Offer subscriptions to lock in customers and generate recurring revenue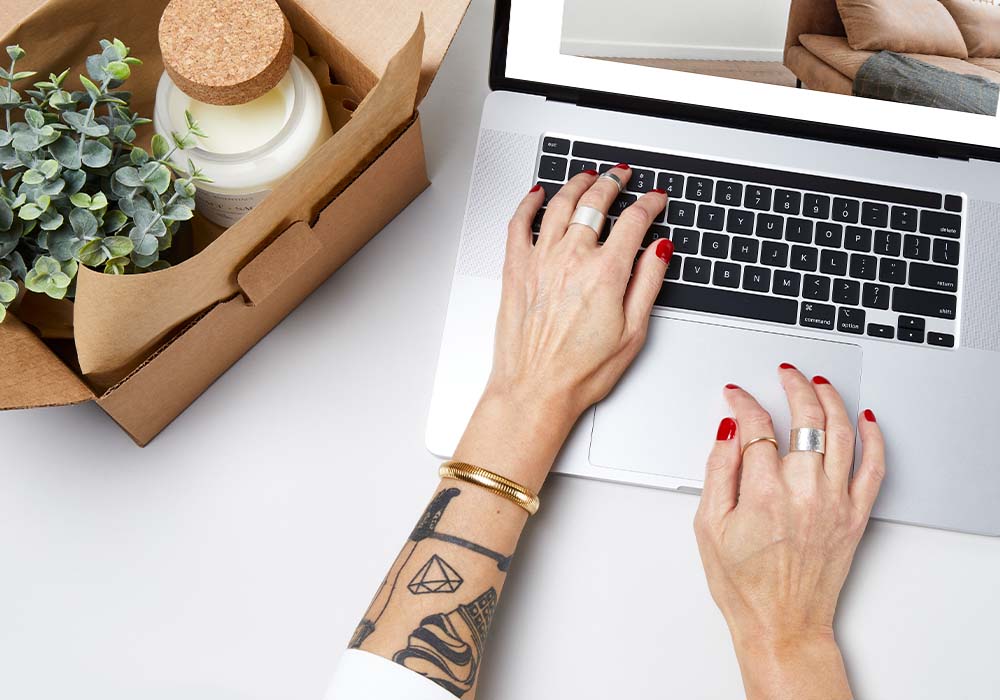 Manage all your sales channels in one place.
Keep your inventory synced across channels and reduce the chance of overselling your stock. Lightspeed's stock management tools let you instantly manage products and inventory across all your channels.
Import products from your ePOS system to your eCommerce store in a single click
Easily track stock levels with a synchronised inventory system
Connect product catalogues to instantly edit product details across channels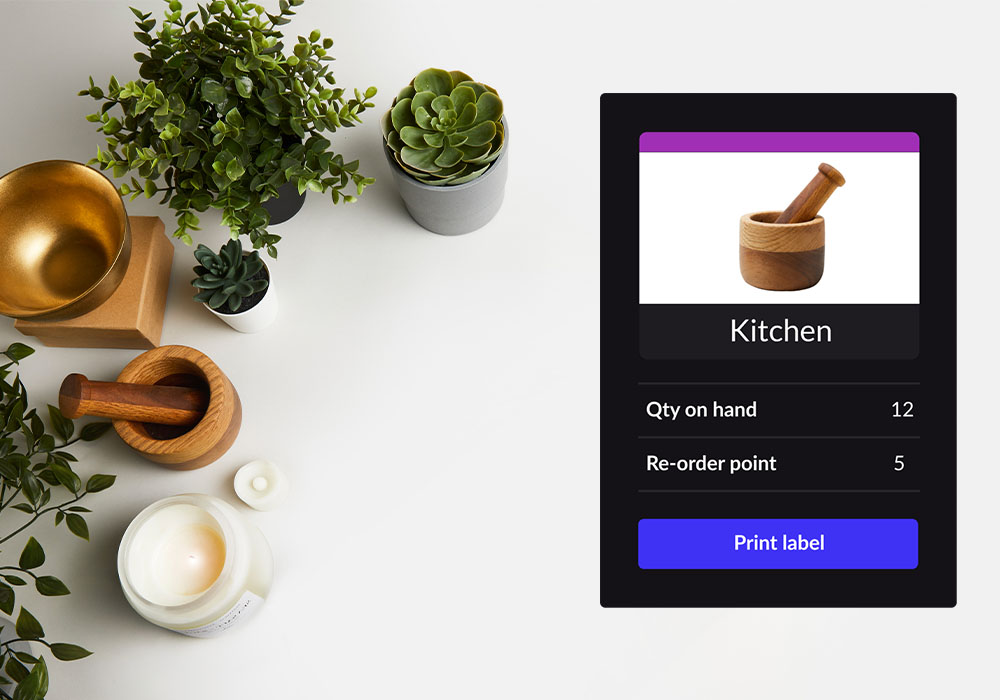 Promote your business online with tools to help you grow faster.
Master online marketing with simple automated tools and connections to some of the biggest advertising platforms on the internet—all from your Lightspeed dashboard.
Advertise on Facebook and Google with automated product ads and advanced targeting
Drive more traffic to your store with built-in SEO tools
Boost conversion rates and recover lost sales with automated abandoned cart emails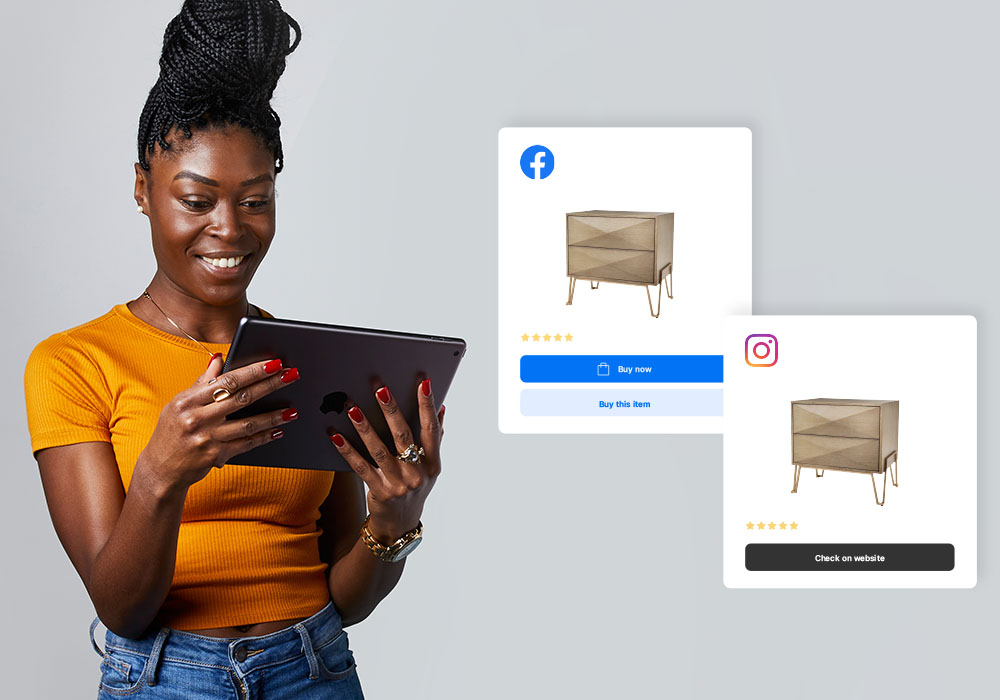 Deliver convenience to your customers.
Give your customers the ability to move from online to in-store and decide how they want to shop.
Cater to every kind of customer with integrated shipping and local pickup options
Offer hands-on service with scheduled local delivery
Take payment online or at the curb for a flexible omnichannel shopping experience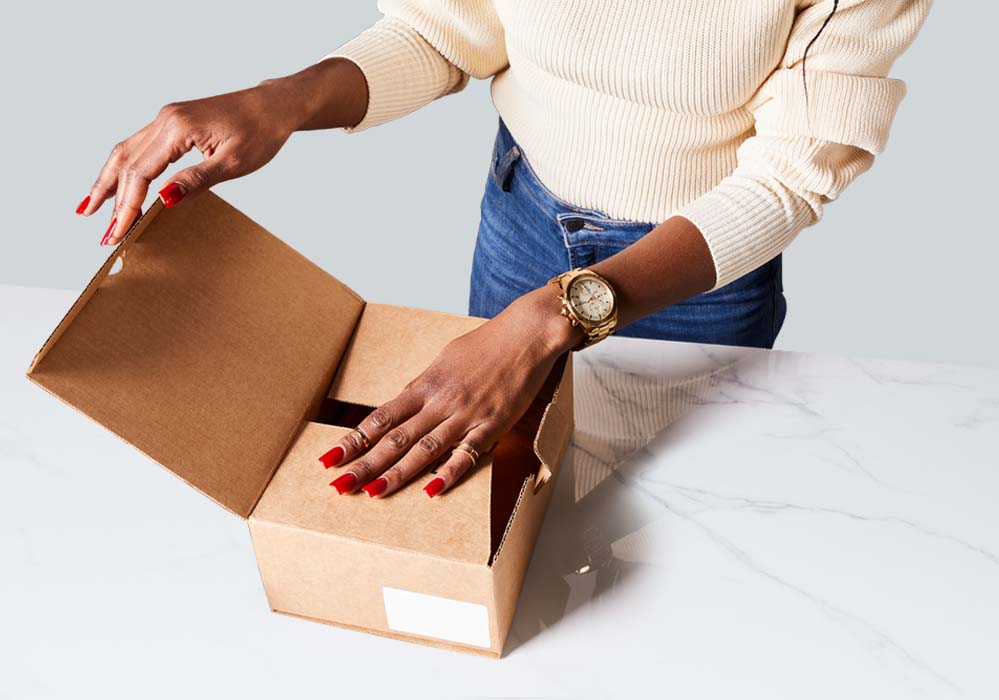 Fast, secure, integrated payment processing—right out of the box.
Lightspeed Payments gives your customers the flexibility they crave, all while protecting their data. Accept credit cards, offer one-click payments and more.
Know what you're getting with simple pricing and no hidden fees
Accept payments from all major credit and debit cards, Apple Pay and Google Pay
Protect their data—Lightspeed Payments is a PCI DSS validated Level 1 Service Provider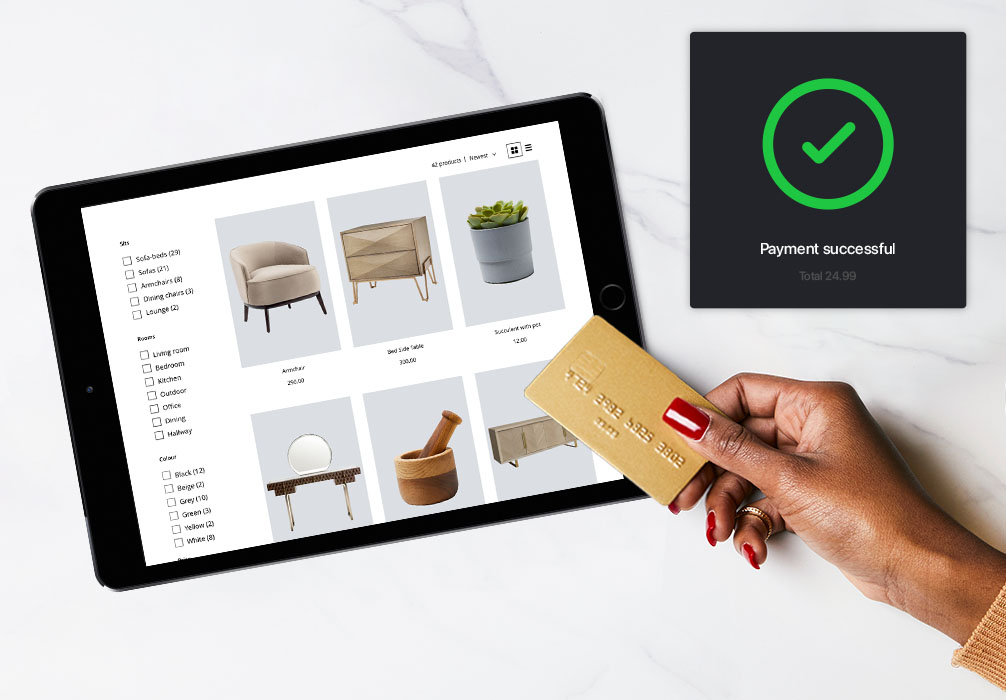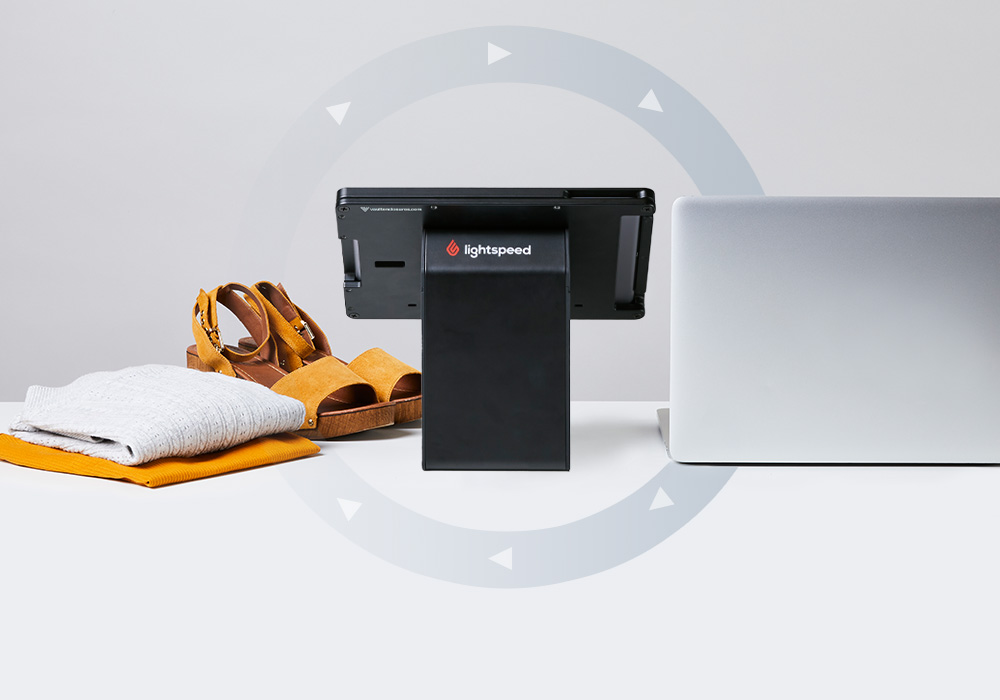 Ready for main street? Check out Lightspeed ePOS.
Connect your eCommerce store to Lightspeed Retail to seamlessly grow your business across channels.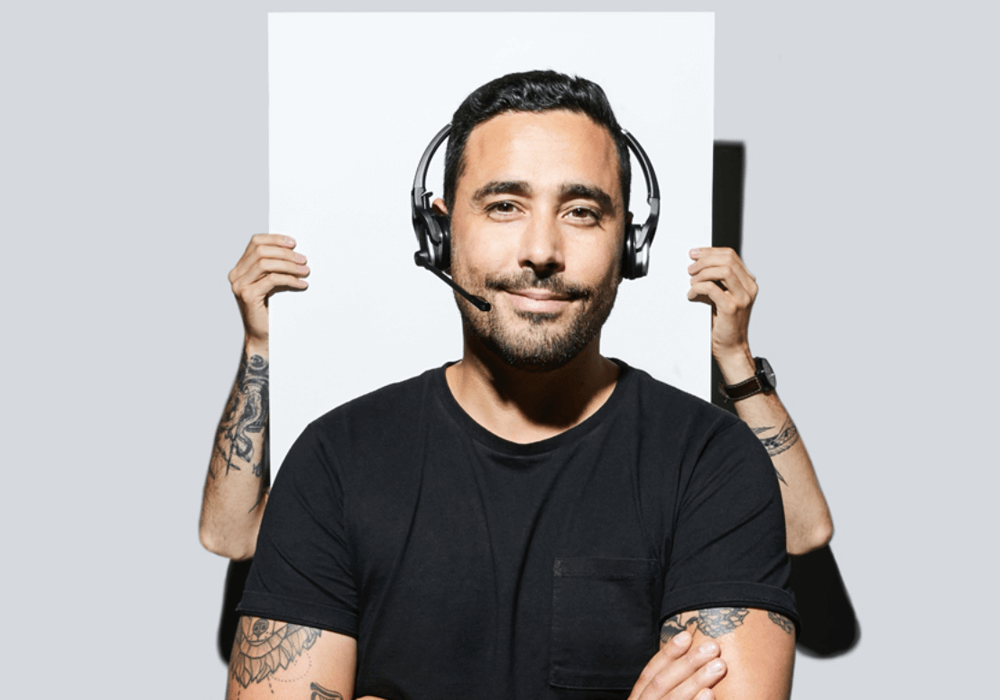 Get the kind of support you've always wanted.
One-on-one onboarding. Webinars, demos and videos. Unlimited 24/7 support. All totally free.
Let's talk about what Lightspeed eCom can do for you
Check out our eCom library
Download our free guides on all the topics that matter to you
Frequently Asked Questions
How can I start selling online?

Lightspeed eCommerce can be purchased as an add-on to your Lightspeed Retail subscription. You can start selling online by setting out clear goals, sales strategies and target audiences.

Once you've finalised a business plan, you can then purchase a subscription for an eCommerce provider.

With Lightspeed eCommerce, you can customise your webshop with your own branding using mobile-responsive and customisable templates-so you can quickly set up your webshop and start selling online.
How much does Lightspeed eCommerce cost?

Lightspeed eCommerce's pricing varies relative to the subscription you choose to purchase.

For more information, visit our pricing page.
Can I import inventory from bricks and mortar store to my webshop?

Yes! Using the import tools on Lightspeed eCom, you can upload products, customers, suppliers and more from your Lightspeed Retail ePOS.

For more information about our import tool, visit our Help Center.
Why do I need an ecommerce platform?

The need for an omnichannel presence is nothing new. A 2017 study by Harvard Business Review found that 73% of consumers use multiple channels while shopping.

However, the 2020 pandemic cemented omnichannel's rightful place as the new default for retail. Retailers who previously dominated the bricks and mortar space have had to shift online.