The bike shop ePOS that helps you sell online and off
With everything from work orders for bike repairs to robust inventory management, it's easy to see why bike retailers choose Lightspeed.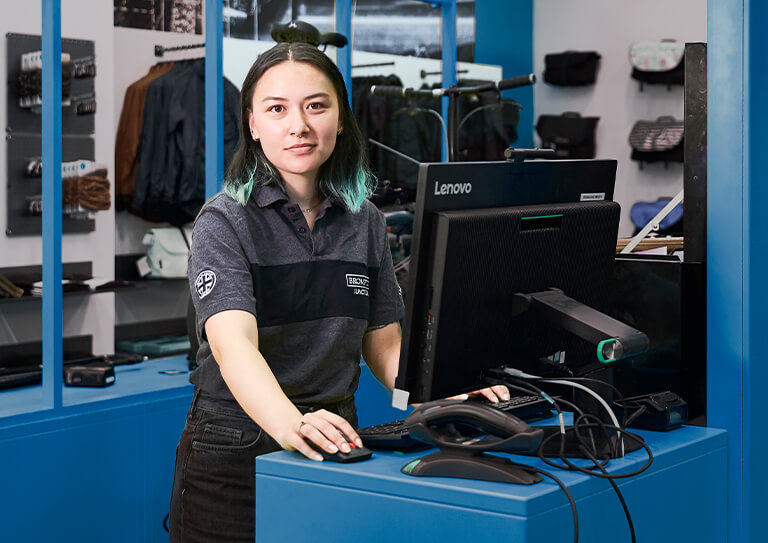 Lightspeed keeps the wheels turning.
From bike rental software to supplier management. Our all-in-one ePOS and Payments platform is specifically tailored to the omnichannel needs of independent bike shops.
Order from multiple vendors at once with purchase orders
Diversify your offering with point of rental and appointment scheduling software
Track product warranties and manage sales on your serialised inventory
Explore specialised integrations catered to the bike industry
Process sales, get settlement reports, and streamline workflows in one unified ePOS and Payments system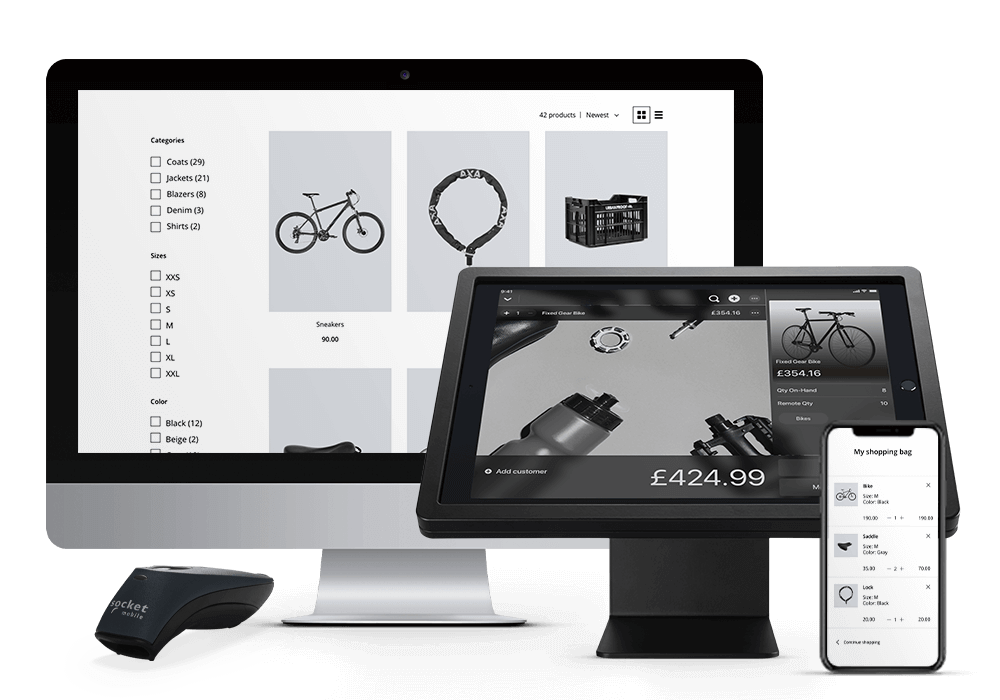 Automate your supplier information with B2B Catalog
Access thousands of products synced straight to your POS. Add pre-loaded product information from your suppliers to your POS, saving time and ensuring your product data is accurate.
Add key product information from thousands of popular bike suppliers to your POS with a single click.
When receiving products or adding products to a PO, you can search the B2B Catalog for a product by name, keyword or UPC.
Import all the product data a brand has uploaded on the product, including UPC, MSRP, description, image and name.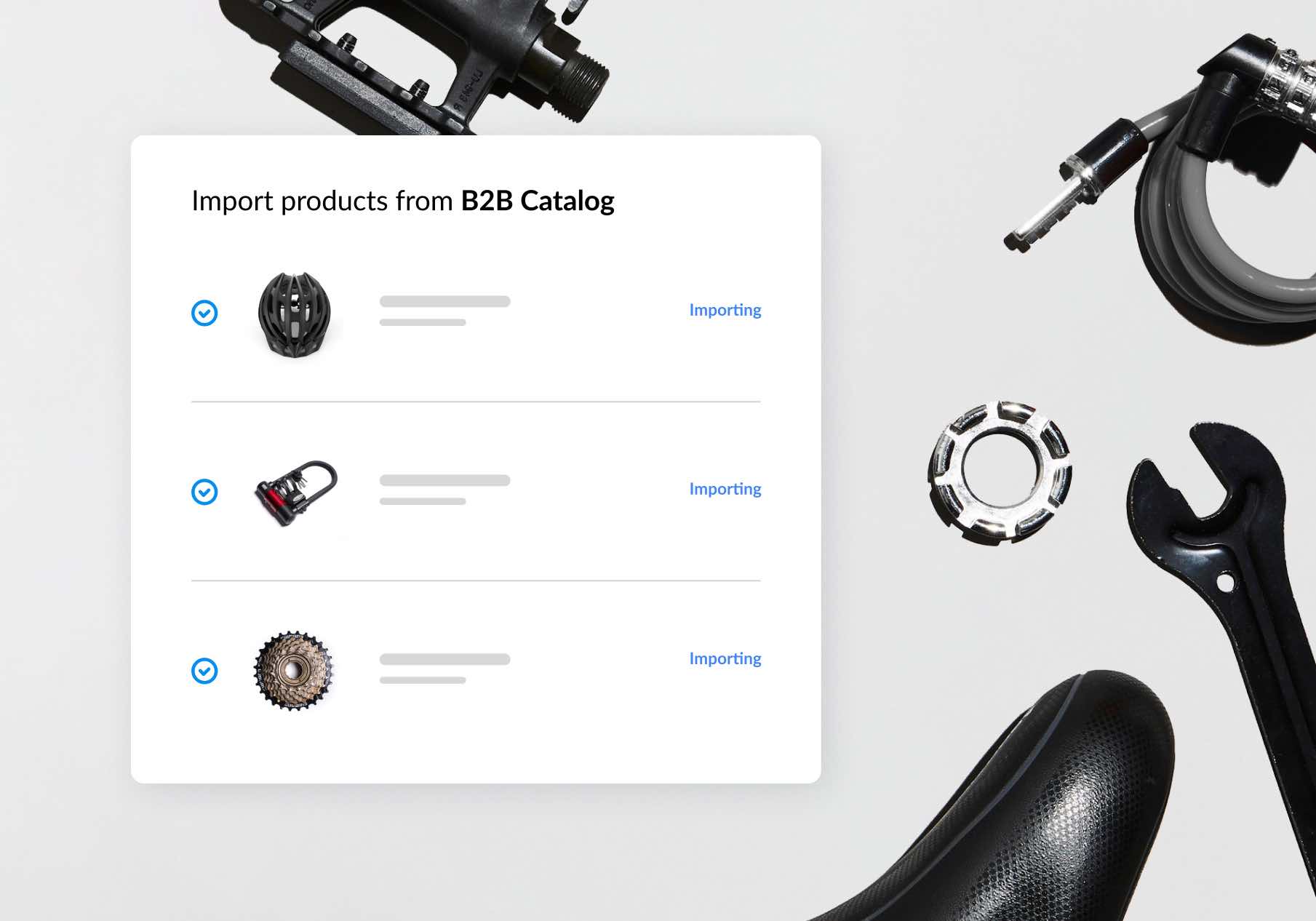 Increase sales and keep customers coming back.
From a rewards program to easy-to-use marketing tools for email outreach, Lightspeed Loyalty helps you build a dedicated community in store and online.
Foster customer loyalty with personalised rewards like birthday bonuses
Auto-segment your customers based on their purchasing habits
Send timely promotional messages through SMS and email
Improve cash flow and customer loyalty with omnichannel gift card management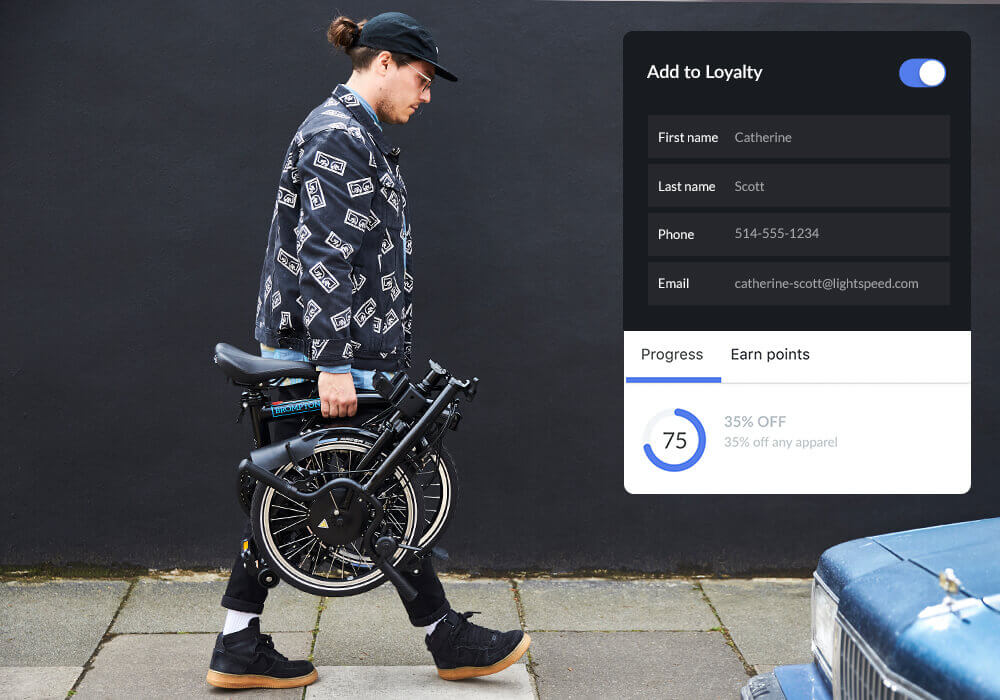 Service, repair and customer satisfaction.
Manage bike repairs with ease within your ePOS using Service Orders. Remove time-consuming processes and align your staff so you can satisfy all your customers.
Track bike repairs with built-in work orders through your bike shop ePOS for a connected workflow
With customisable employee permissions, give any employee the ability to schedule bike repair appointments
Be there for niche products and hard-to-find parts, even if you don't stock it, with special orders
Use notes and tags on customer profiles to give your customers personalised service, no matter who is on shift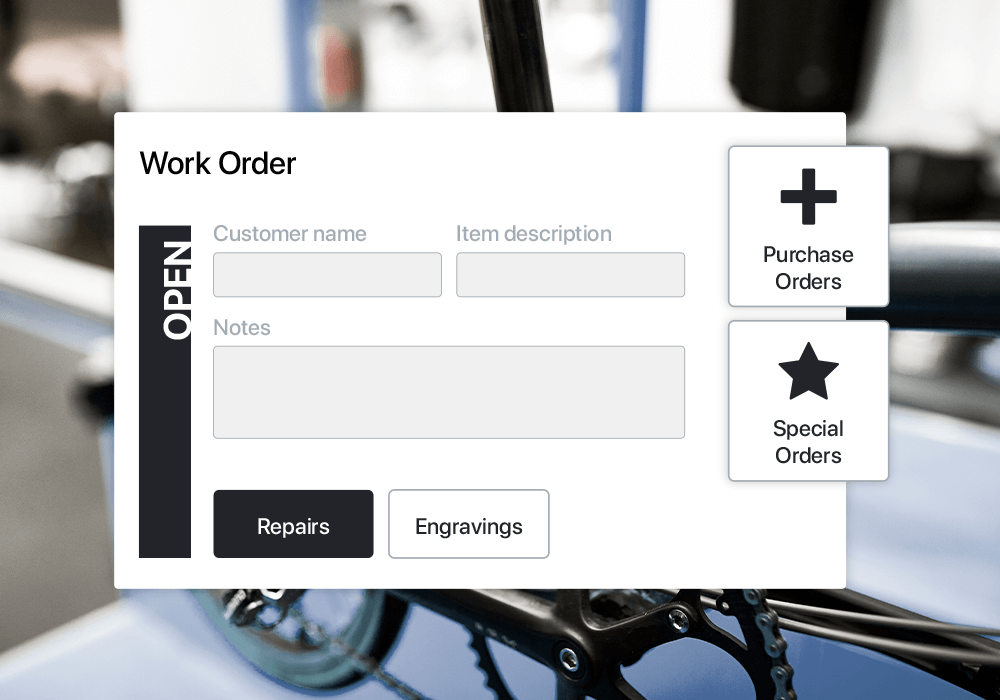 Stock management that puts you in control.
Get powerful cloud-based inventory management tools for your bike shop with Lightspeed. Whether you have one location or many, take control of the heart of your business: your stock.
Set smart reorder points so you never run out of popular parts and accessories
Organise your inventory with custom tags and categories to quickly search by bicycle model, colour, year and more
Use product matrices to classify related products, like bikes with different sizes and colours
Save time and import multiple items at once with our easy-to-use item import tool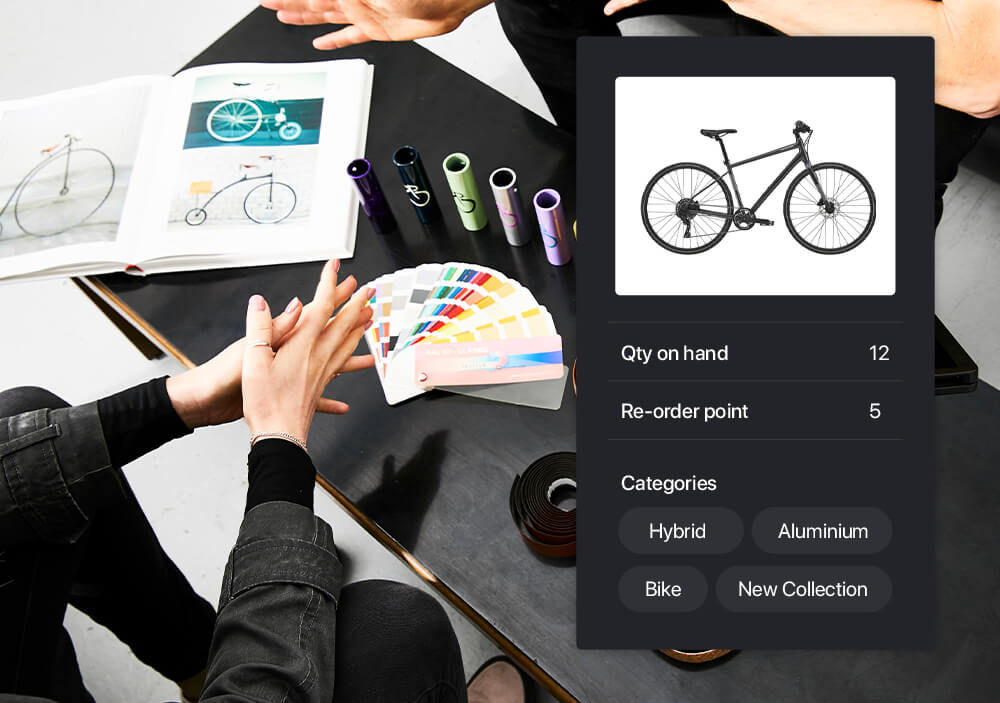 Seamlessly sell bikes online with an intuitive eCom solution.
Expand with eCommerce software designed to grow your business and sync to your inventory and locations from your brick-and-mortar bike shops.
Easily import stock and sync location information from your physical bike shops to your eCom shop in one click
Select a theme from a range of mobile-responsive and customisable templates
View, edit and organise your shipments from your eCom back office
Make use of built-in tools to boost SEO and drive traffic to your online bike store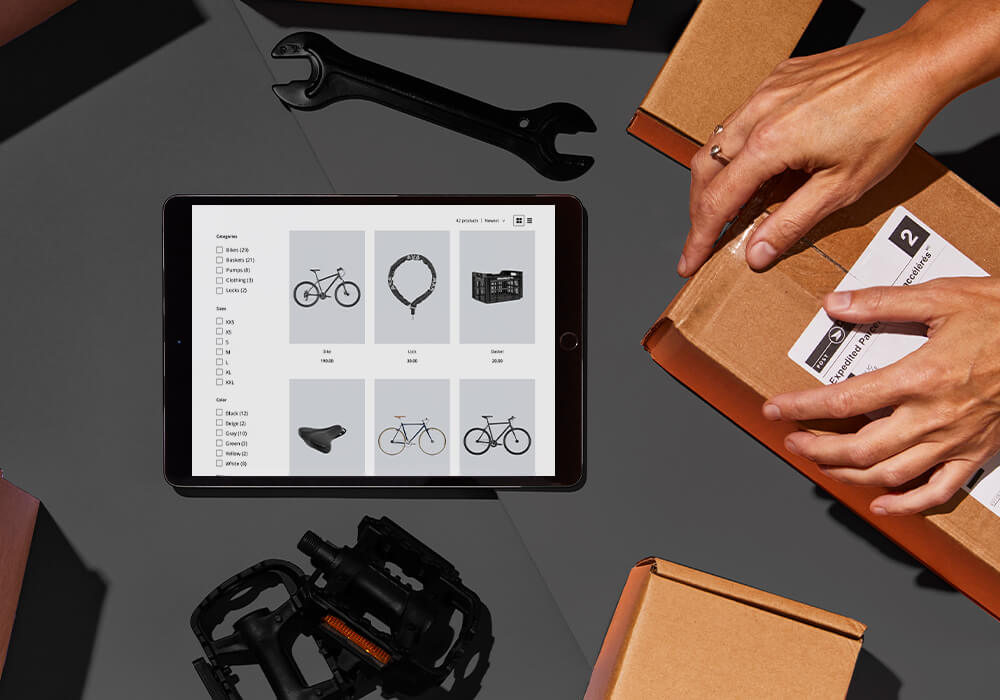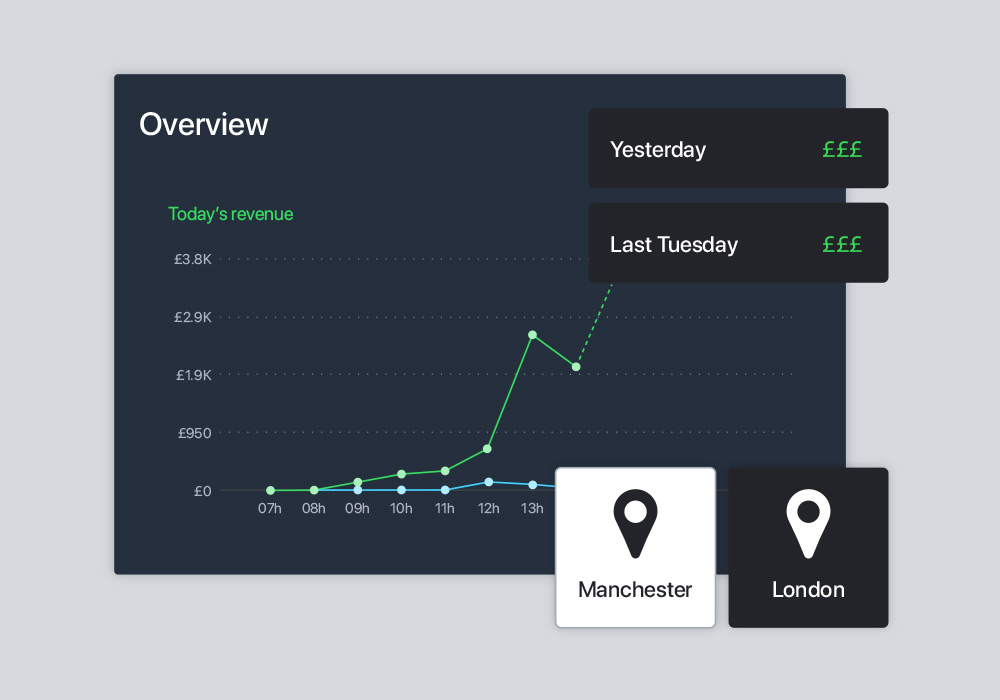 Optimise stock, track staff performance and serve customers better.
From inventory insights based on customer purchase history to better scheduling through employee performance data, Lightspeed Analytics keeps you informed on your business's every detail.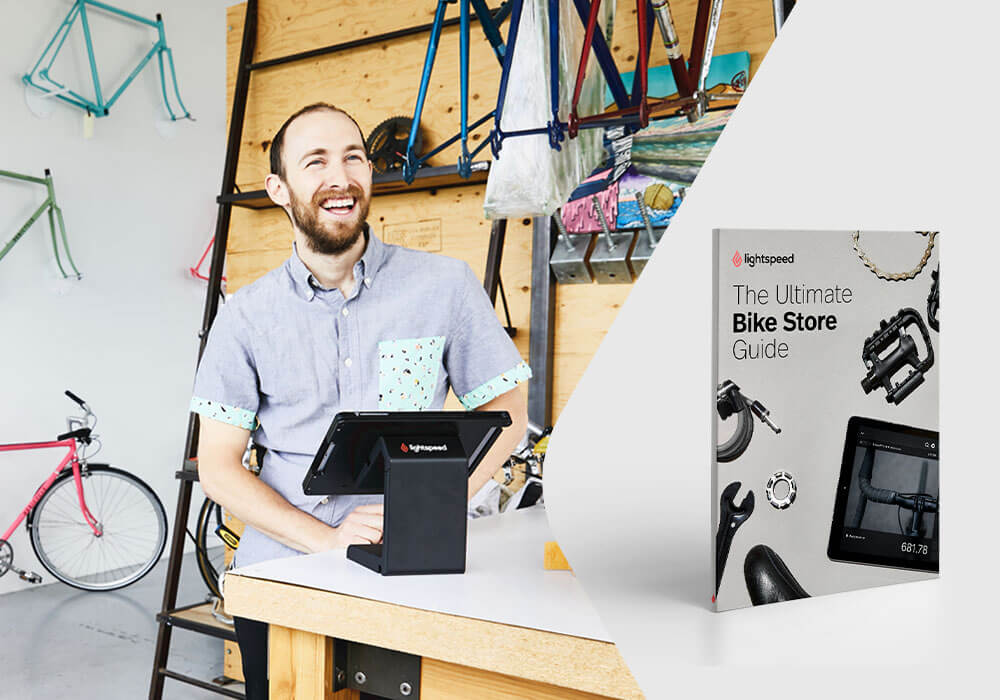 Guide: The ultimate bike store guide
Discover how you can implement easy-to-use technology to control inventory, personalise customer experience and better manage repairs and services.
The kind of support you've always wanted.
One-on-one onboarding sessions, dedicated support, regular check-ins, webinars, demos, videos and guides. We have everything you need, when you need it—all for free.
Unlimited 24/7 support from a dedicated team of specialists
Free one-on-one onboarding session
Fully stacked library of guides, webinars, demos and videos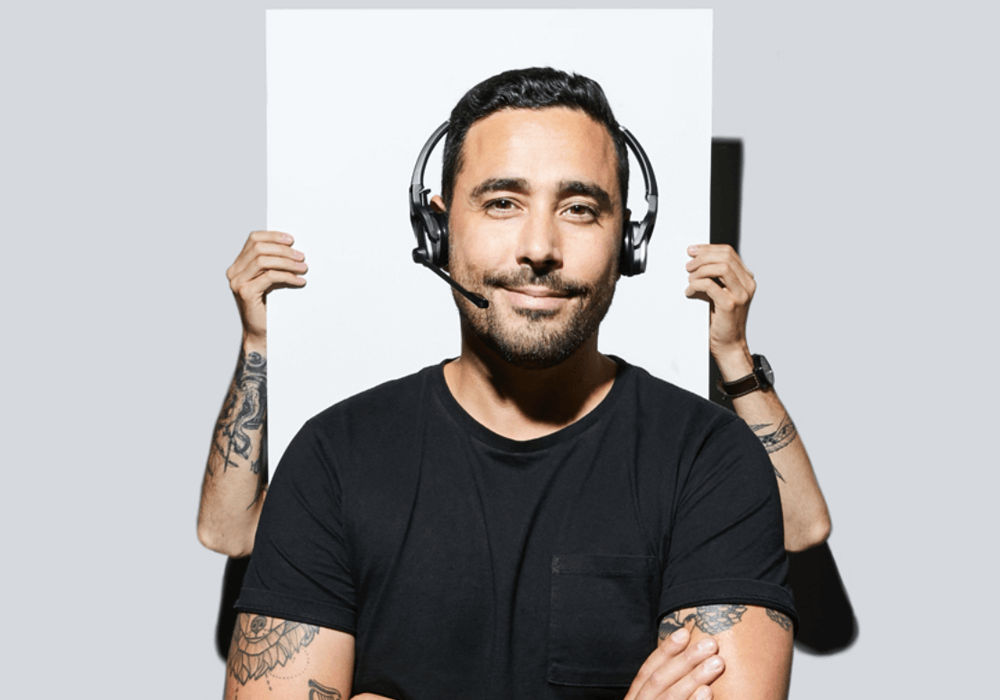 Everything you need, in one place. Finally.
All of our software integrate seamlessly to each other, making it an unbeatable suite of retail solutions.
One company to trust. One source of customer data. One support team
Get one fully integrated retail system
Choose from basic to pro feature bundles to best meet your needs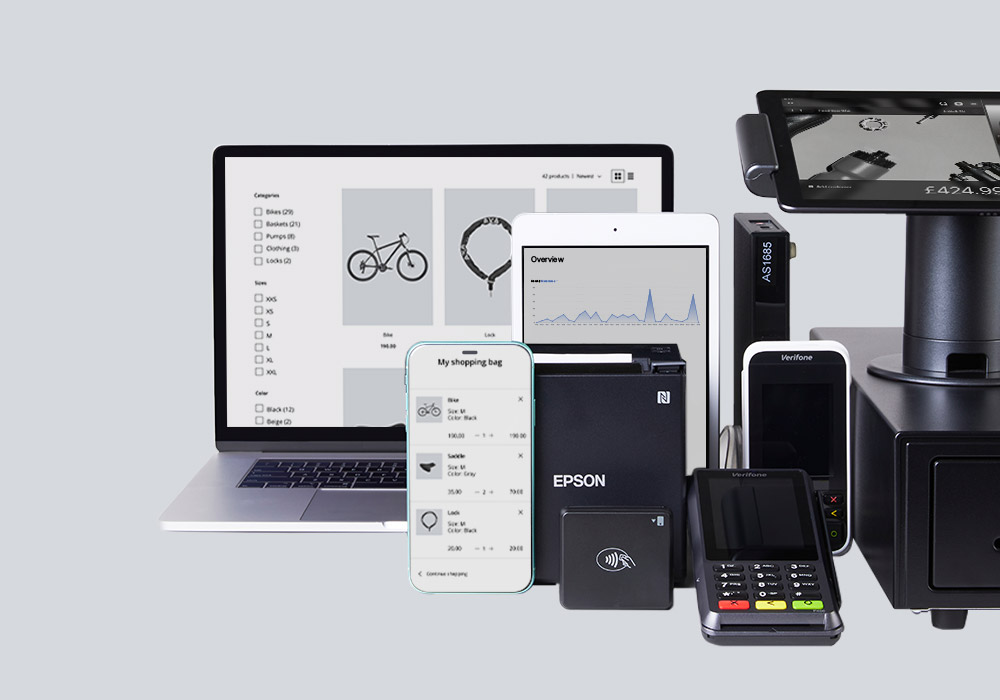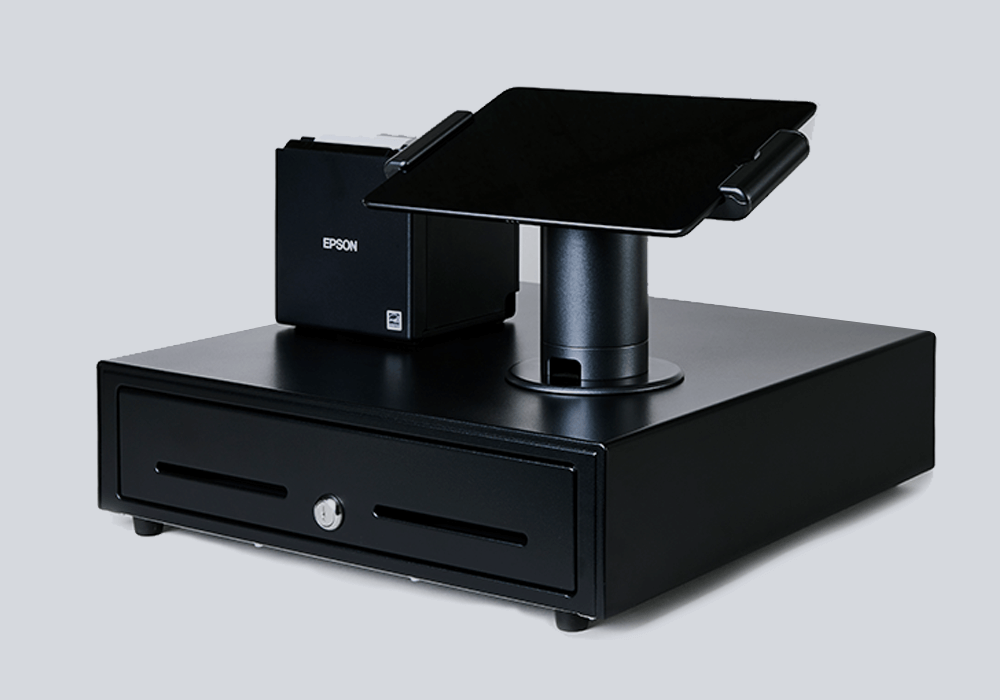 Need hardware? We have that too.
Ours is designed to have a big impact on the way you work. Not your wallet. Start from scratch or complete your existing set with our top-quality gear tailored to your needs.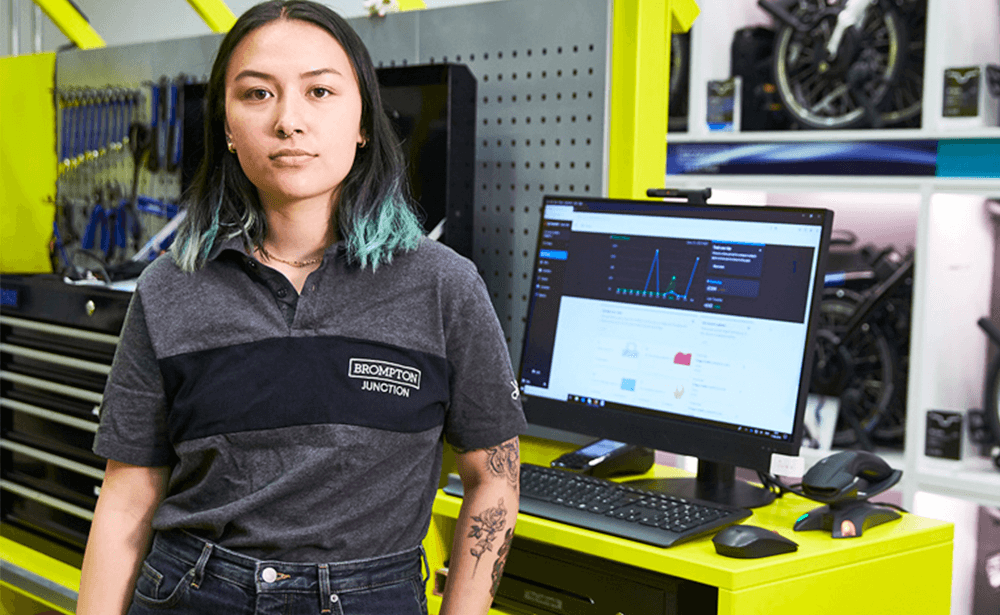 "Staff love Lightspeed because it's really easy to use, management love it because reporting is easy and our mechanic loves it because it's easy to manage work orders."
Eiles Keegan, Brompton Bicycle
Bike shops powered by Lightspeed.
Let's talk about what the Lightspeed system can do for you
Your retail toolkit
Start optimising your operations with these free resources.