4 ways to increase traffic in your bike store
Learn how to take full advantage of the digital era to drive more traffic to your physical bike store.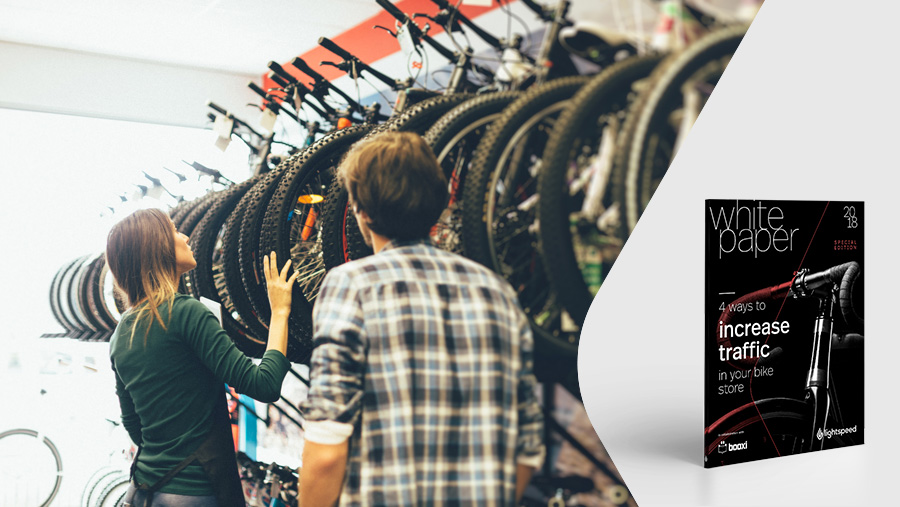 Guide
In recent years, the rise of online stores has provided customers with a convenient and efficient way to shop from the comfort of their own homes. Retailers across all industries have responded to increasing customer demand by adding a digital platform to their brick & mortar store. While many bike stores have also jumped on the eCommerce bandwagon, they must keep in mind the many ways their merchandise differs from the store next door.
In this guide, we'll cover the following topics:
Targeting millennials
Helping bike beginners
Interacting with the bike community
Streamlining your operations
& much more
Learn about all the 4 ways you can drive traffic to your bike store by downloading this free guide.