The fine dining ePOS that puts experience first
Deliver truly unforgettable service with a range of intuitive tools designed to meet your restaurant's complex needs.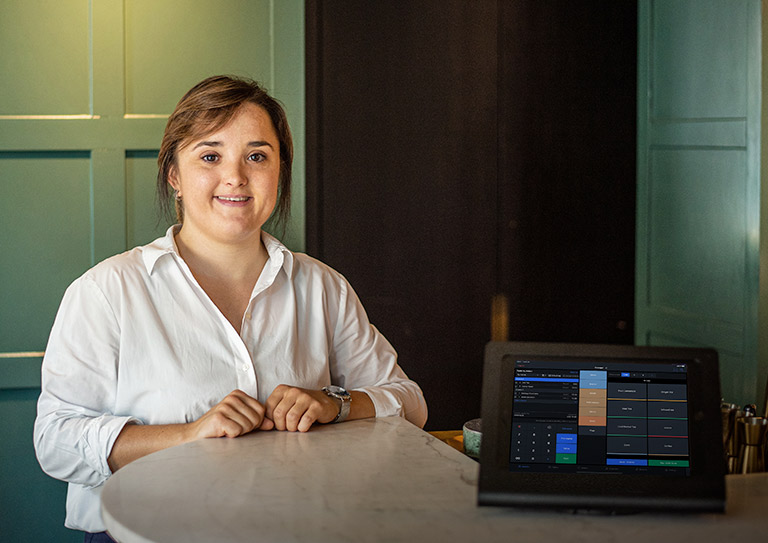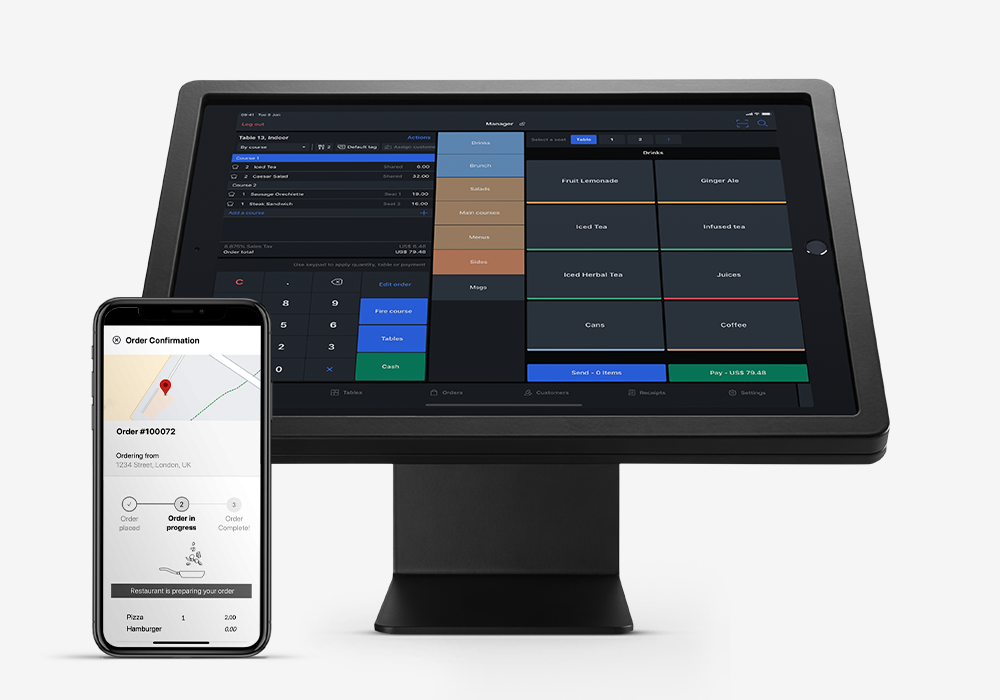 Empower staff to serve with precision.
Save time, reduce errors, improve workflow and focus more on customer experience with technology that's fine-tuned for fine dining.
Never miss a detail of your customers' orders with modifiers
Pair complementary menu items and make suggestions as you take orders
Easily customise your floor plan for a smoother, more efficient service
Get to know diners and personalise your service with customer data
Oversee your restaurant operations and work more efficently.
Lightspeed ePOS boasts a range of management tools that help you stay on top of your business. Manage your menus and floor plans, track your revenue and keep tabs on employee performance all from one place.
Easily track stock and calculate profit margins with integrated inventory management tools
Get actionable data on everything from sales to employee performance with detailed built-in reports
Create multiple menus from your ePOS–be it lunch, à la carte, beer or wine.
Plan for the future and learn from the past with a clear overview of business data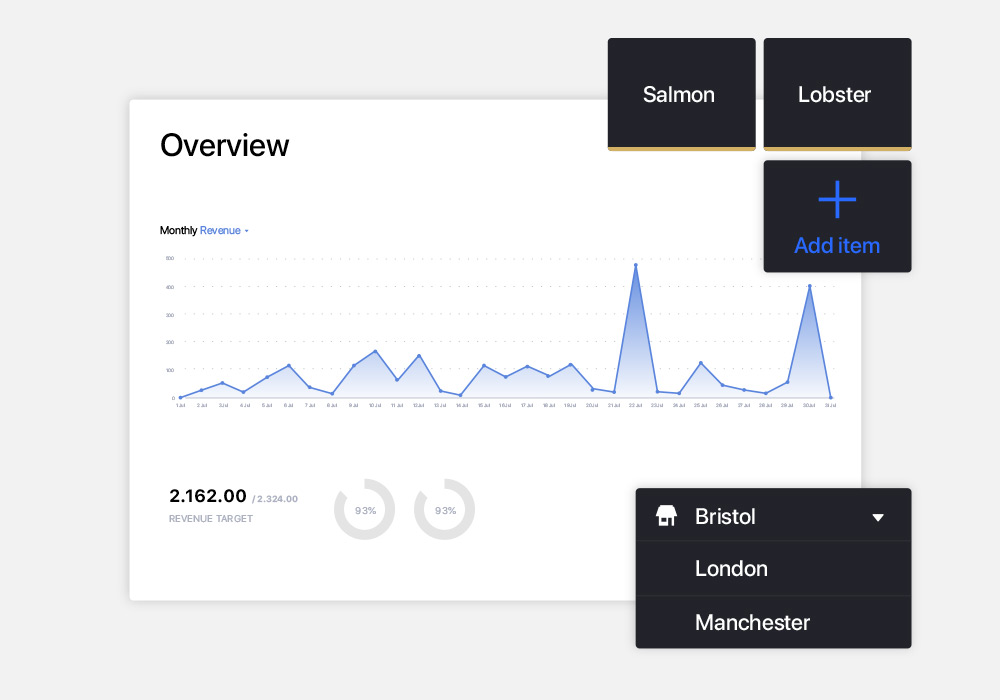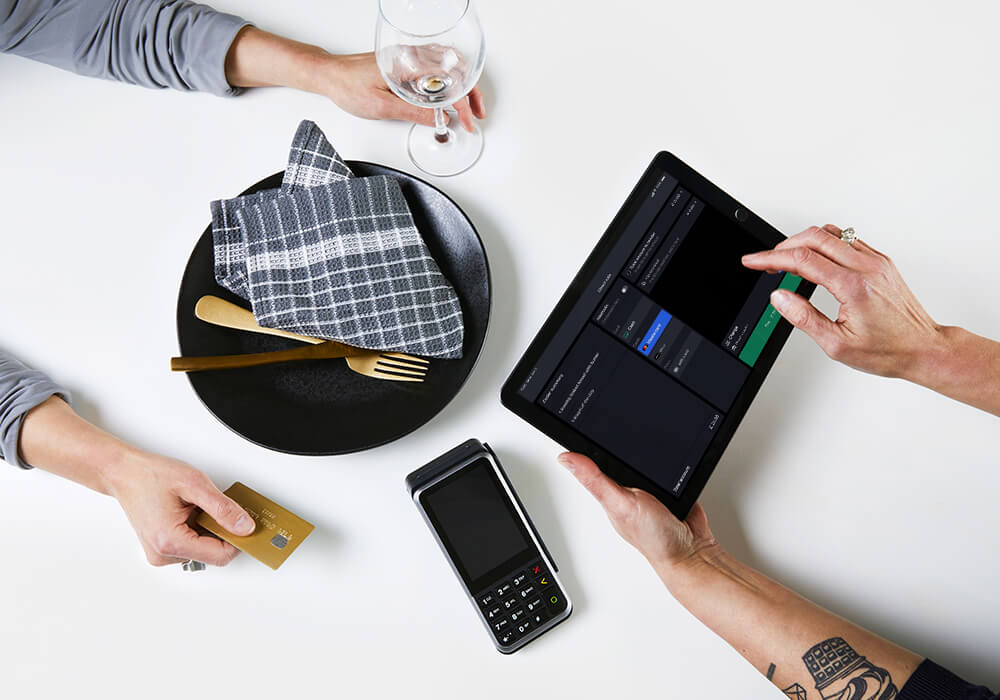 Offer a unified payment experience.
You strive for a flawless customer experience. Why should payment be any different? Handle transactions with Lightspeed Payments.
Offer fast transactions anywhere with credit card, debit card and mobile payments
Eliminate manual entry for a faster checkout process
No hidden setup fees or monthly transaction limits
Rely on an expert team offering chargeback management and fraud assistance
Keep up high standards with smart and reliable technology.
Lightspeed Restaurant ePOS helps service run like clockwork, allowing you and your staff the peace of mind to give guests what they came for.
Quickly train new staff with an easy-to-learn ePOS system
End your customer's experience as smoothly as it started with integrated payment software
Keep service running smoothly with TrueSync Technology
Meet your restaurant's unique needs with over 57 integrations tailored to work with Lightspeed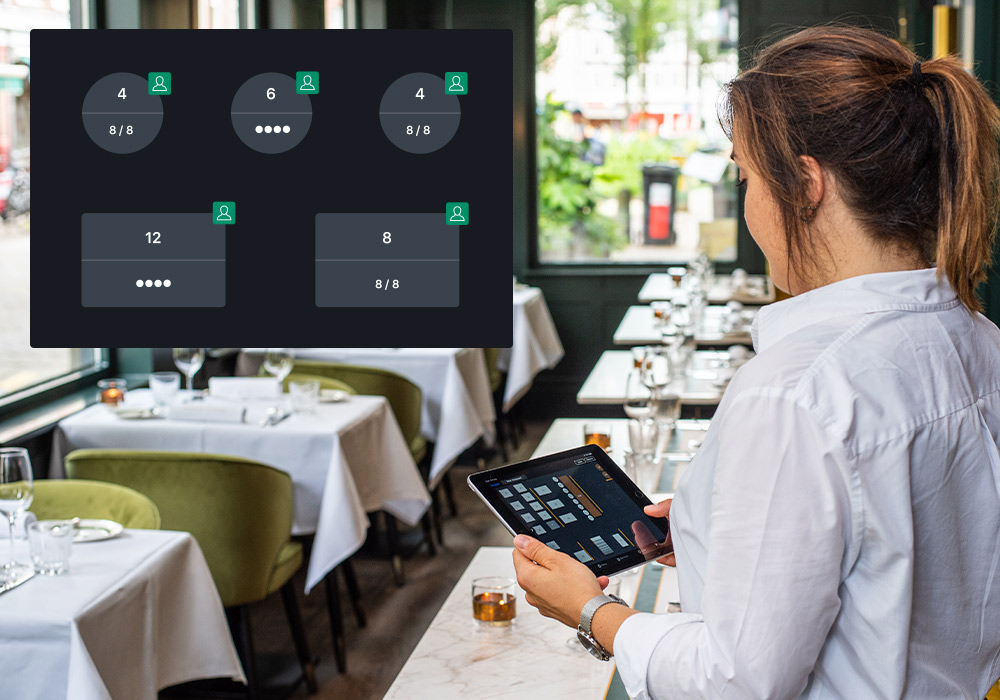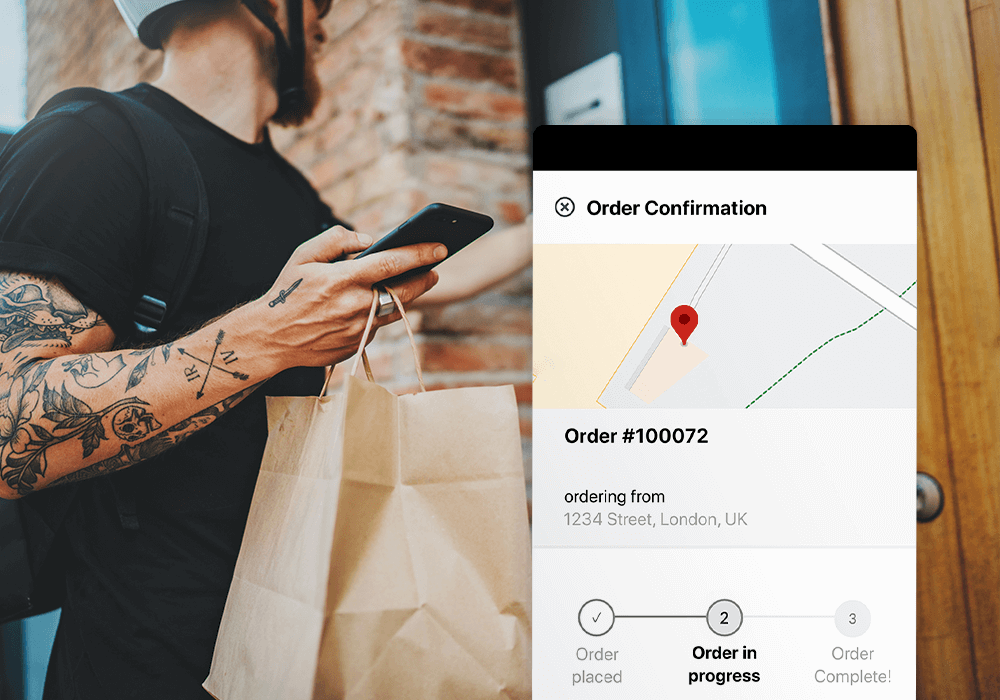 Extend your reach with Lightspeed Delivery powered by Deliverect.
Sync your menu with major food delivery apps and reach new customers quickly.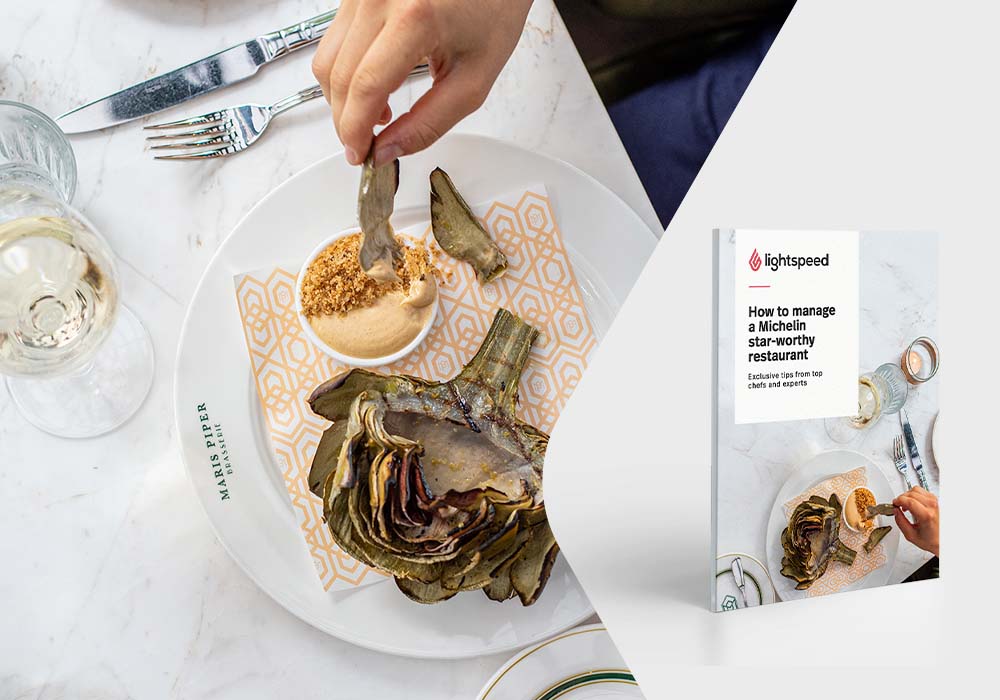 Guide: How to run a Michelin star-worthy restaurant.
Learn how to elevate your establishment to the level of excellence that the defines the fine-dining experience, with industry tips from seasoned masterchefs.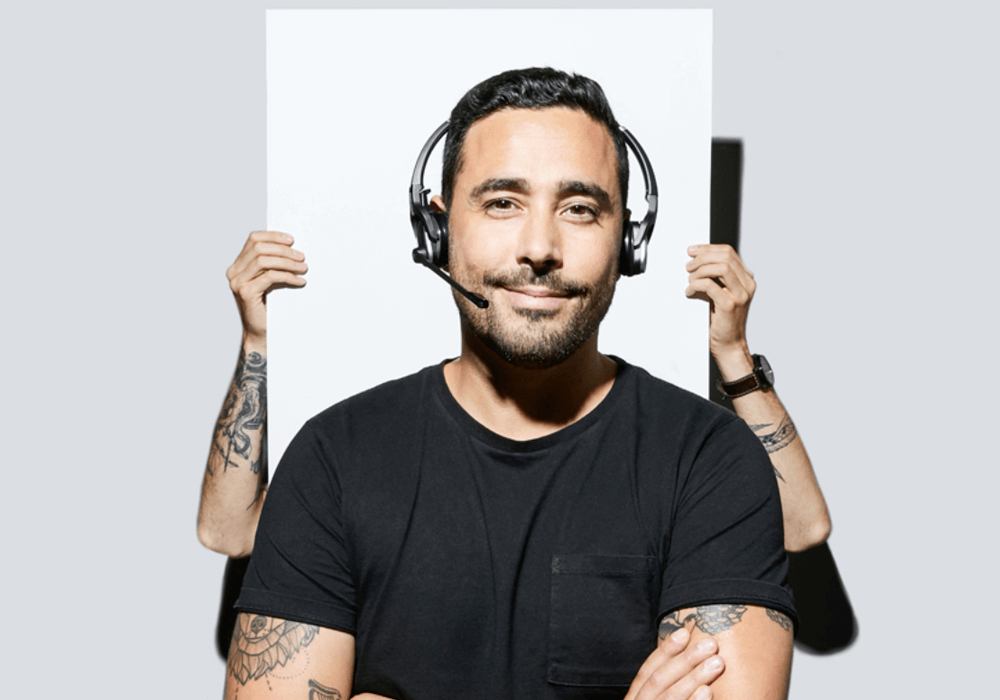 Get the kind of support you've always wanted.
We pride ourselves on our dedicated 24/7 customer support. Get one-on-one onboarding, webinars, demos and videos. All totally free.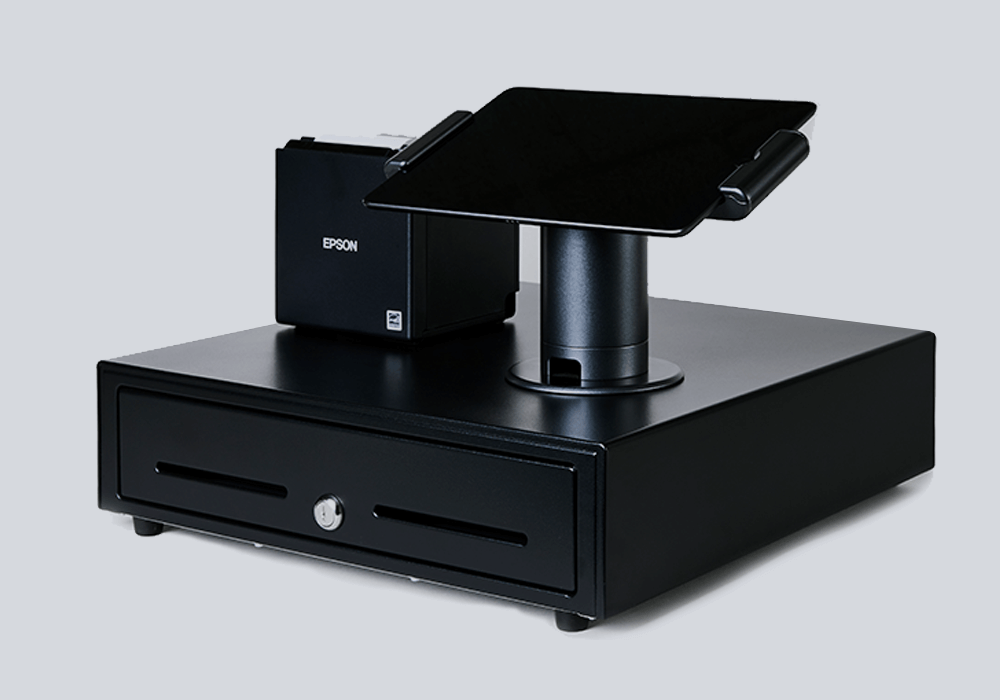 Need hardware? We have that too.
Or use what you already have if that's easier for you. We offer top-quality gear tailored specifically to your needs and can handle the hustle of your busiest shifts.
'

When I open up Lightspeed, my main focus is the reports. The more data I can get, the better an experience I can create.

'
Kabir Kapoor, Pastel
Restaurants powered by Lightspeed
Let's talk about what Lightspeed can do for you.
Your restaurant management toolkit
Lightspeed is your partner in success. Start optimising your operations with these free resources.