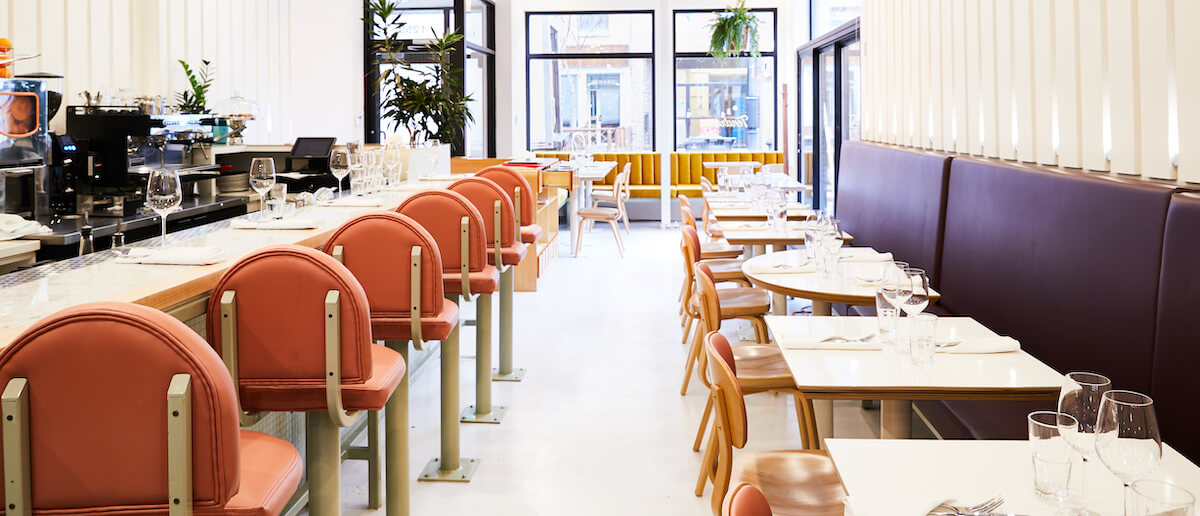 Every customer has their own preferences. These can vary according to each type of dining establishment, from fast food to fine dining restaurants.
However, key elements set apart a memorable dining experience from a forgettable one. In all cases, a great restaurant experience goes above and beyond a client's expectations.
What is a restaurant experience?
A restaurant experience refers to the overall impression and satisfaction that customers have when dining at a restaurant. It leaves a lasting impression and goes beyond serving great food.
A fantastic customer experience leads to glowing online reviews, more reservations and higher revenue per service. It also generates repeat customers.
What makes a great restaurant experience, and how can restaurant owners deliver one? This article outlines some of the ways in which you can elevate your guests' restaurant experience.
Create a standout restaurant experience
Smart, scalable, dependable. Run your entire restaurant from Lightspeed's all-in-one platform.
What makes a great restaurant experience?
1. Bespoke service
Guests appreciate good service, with staff who are equally happy about serving as they are about dining.
It begins, even before service starts, with the hiring process.
Carrie Luxem, founder and CEO of Restaurant HR Group, hires extroverted candidates who can multitask and perform well under pressure.
To do so, Luxem designed a timed assembly test that simulates the stress of a busy Friday night service. "We're testing their ability to handle pressure gracefully," she notes.
If a candidate is too focused on the task, they may struggle to interact with guests and make them feel comfortable.
A few extra pointers
Here are a few more ways to ensure a great restaurant experience.
Make suggestions based on guest preferences
Food quality—and whether it aligns with a guest's preferences—is the centerpiece of a fantastic restaurant experience.
Train staff to ask guests about any dietary restrictions and to encourage questions about menu items. Asking the right questions can be a great opportunity for servers to learn more about their guests' preferences.
Use data wisely
Encourage your waitstaff to ask guests if they've been to your restaurant before. If it's their first time, this is an opportunity to showcase the menu and set up a customer profile. This will help to track your new guests' food preferences for their next visit.
Lightspeed can also help with the Customer Profiles feature.
If this is a repeat visit, your server can search for the customer's profile. It will reveal any favorite menu items based on how many times they've ordered it.
Here's how.
From Lightspeed's

Tables

tab, select

Customers

Search for that customer's name in the

Search Bar

Select that customer's profile in the menu to the left

Under General Info, you can see the customer's Favorite Product 1 and Favorite Product 2
Tip: You can also click the Favorites bar to see a more in-depth breakdown of their most frequently purchased dishes.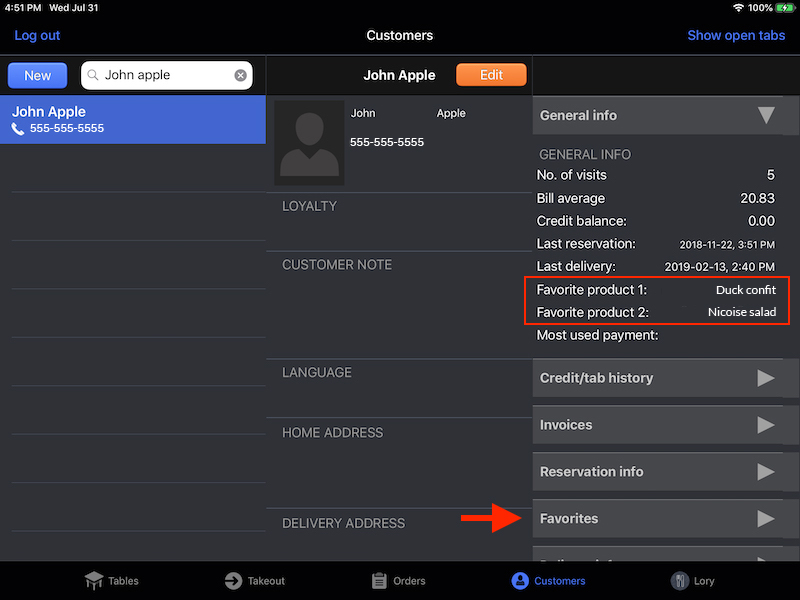 That information helps your servers make informed suggestions—and can make guests feel like they receive personalized service at your restaurant.
2. Excellent food
It's the main element of a unique dining experience. And consistently excellent food is one of the criteria for earning a coveted Michelin star.
Make sure these crucial elements are present in your restaurant:
Chefs constantly evaluate the food they're preparing.

Food runners check each dish for plating and presentation.

Staff speak openly to one another about successes and improvements.
3. Great atmosphere
Many parts make up a restaurant's atmosphere. All of them combine and make your guests feel a certain way. The goal is to make them feel welcome, wonderful and joyful.
Adhere to a concept
The concept you choose informs every decision that can shape your restaurant's atmosphere.
With a unique concept, customers don't have specific expectations. And yet even when there's no blueprint for your specific concept, the atmosphere still matters.
Stick to the theme
Your unique restaurant design contributes to a memorable restaurant experience.
Cohesive design elements are important. If you're running a French-style bistro, you wouldn't serve your meal in ultra-modern stainless steel containers. Be thoughtful about your design choices.
Choose music thoughtfully
The old adage, "know your audience," can also apply to your restaurant's musical choices. Consider the kind of ambiance you'd like to create and choose music accordingly.
Keep social media in mind
Nowadays, a reported 63% of consumers use social media to discover new restaurants and their menus. You can attract guests by using Instagram and TikTok to show off so many different aspects of your business.
Located in the heart of Montreal's Old Port, Tommy Cafe showcases their unique interior throughout their Instagram feed.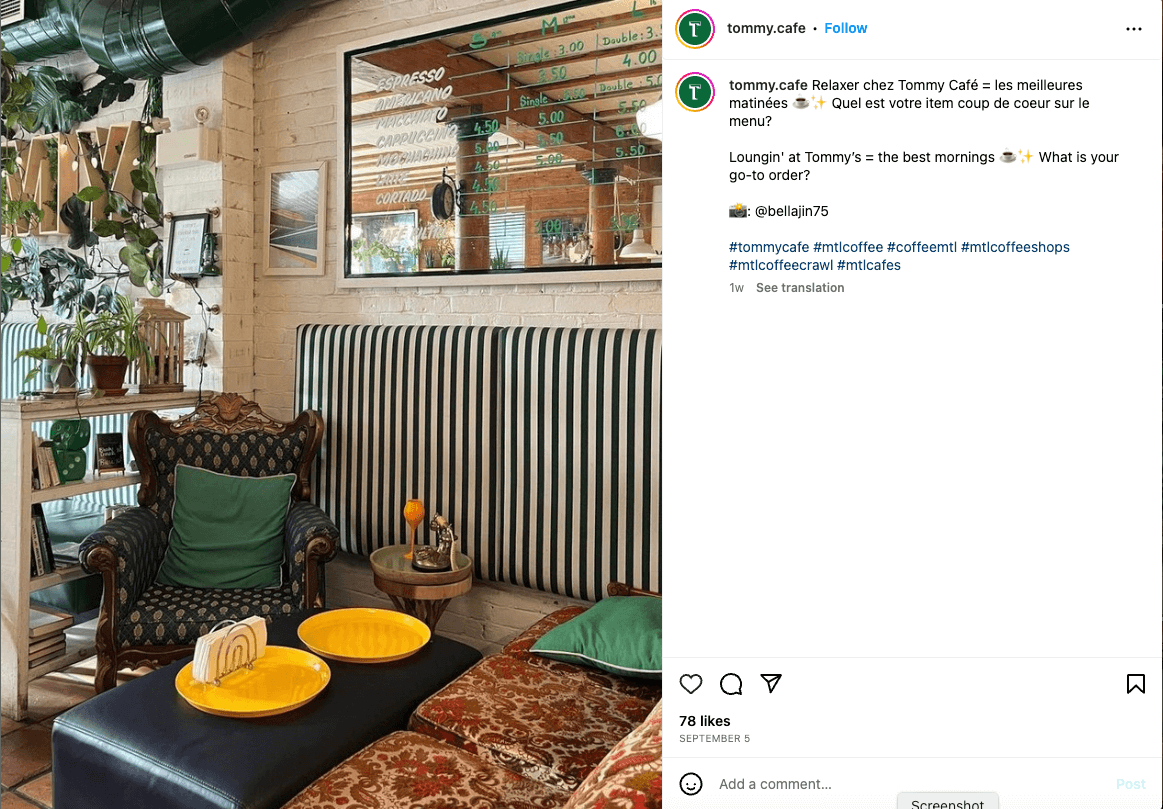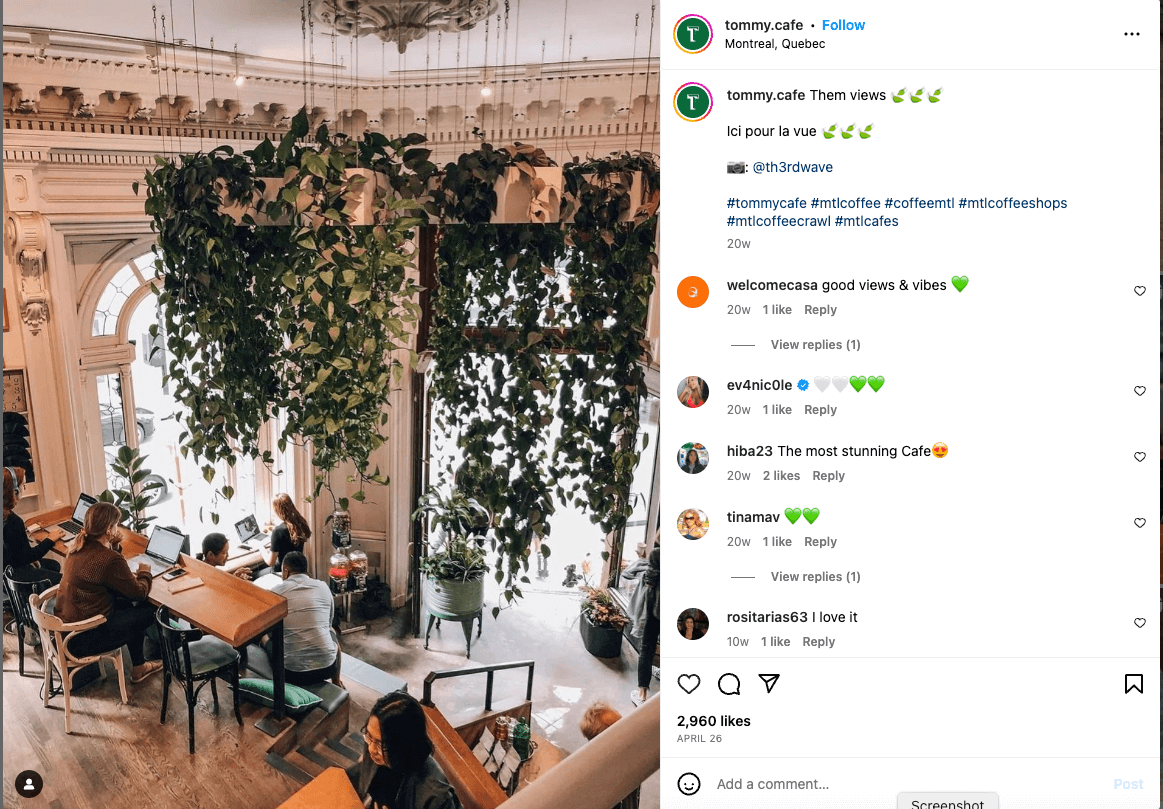 User-generated content (UCG) gets 28% more engagement than other types of social posts. Customers create the content, and so it appears to be more authentic.
Include UGC to add social proof to your restaurant's social media marketing mix.
4. Efficiency
When you think of your restaurant experience, do so from your customer's perspective. Each touchpoint is a potential point of friction if it's inefficient.
Here are a few other things to think about:
Seating
Do your hosts have the tools to do their work efficiently? If not, consider a mobile restaurant point of sale that supports all their tasks.
Ordering
If your staff takes orders with a pen and paper, it's time to look into self-order menus or a kitchen display system (KDS).
Does your point of sale adapt to food allergies and dietary restrictions? Can it easily manage special requests? If the answer isn't a resounding yes, this is another opportunity for you to improve your customers' experiences.
Paying
How your customers pay is the final touchpoint worth your time.
The real question is: how do your servers know whether or not a table is ready to pay? If they need to go ask, then you have an opportunity to streamline the way you process payments.
Lightspeed's adjustable floor plan features color indicators that let servers know how guests are progressing. Are they waiting to place their order? Is there an order in progress? Have they finished eating and are now waiting for the bill?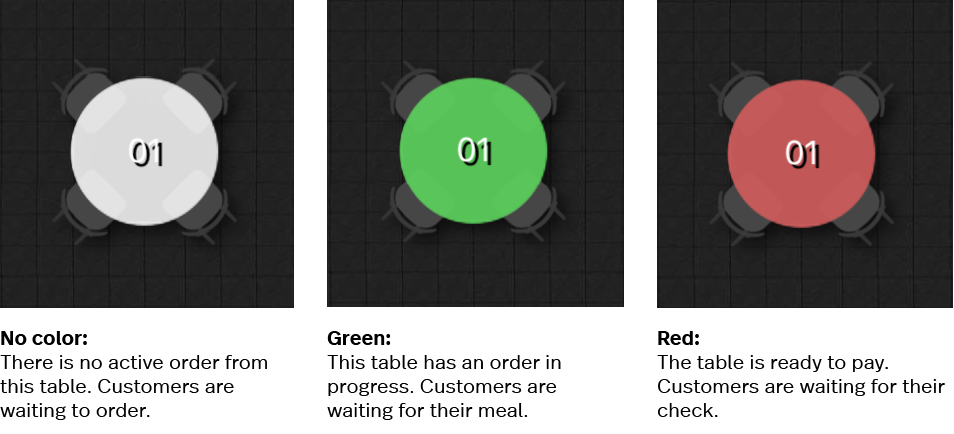 Equipped with that information, servers can process payments and serve customers more efficiently. Plus, this can contribute to improving your table turnover.
How do you create great restaurant experiences?
There are a few extra things you can do to give your guests more than they expect. Here are some actionable tips that can help you take your restaurant experience game to the next level.
Give space and time
There's a fine line between attentive and overbearing. The best restaurant experience features thoughtful staff who know when to help guests—and when to give patrons time and space.
Stepping back to give folks the time to look at the menu isn't a form of neglect. It allows patrons to relax and open themselves to the experience that's about to unfold. By taking a beat before checking in, guests can feel empowered to engage with their server and seek recommendations.
A neat bathroom
In Kitchen Confidential, Anthony Bourdain wrote that he wouldn't eat "in a restaurant with filthy bathrooms." He adds that if a restaurant's washroom is unclean, "just imagine what their refrigeration and work spaces look like." Bourdain amended this statement in later years. Still, many guests expect a certain level of cleanliness throughout the entire establishment.
Your restaurant's bathroom can represent your business's cleanliness overall. A dirty washroom will lead to questions about whether the kitchen is gross.
After all, nobody wants to give their guests an experience that's memorable for all the wrong reasons.
Offer a little treat
Many restaurant guests enjoy receiving a token of appreciation.
Elevate your guests' experience by offering a free item during their visit. It can be something small and simple. Some ideas:
Offer a shot of seasonal soup to guests while they wait for their table

Between courses, present a few small palate cleansers

Bring out a few mignardises with the bill
Make sure the treats respect any dietary restrictions and tell your waitstaff about the best way to present these surprises.
Hit the ground running
Ready to improve your restaurant with a world-class POS system? Let's talk.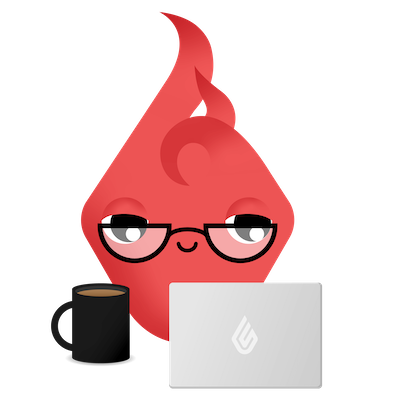 News you care about. Tips you can use.
Everything your business needs to grow, delivered straight to your inbox.