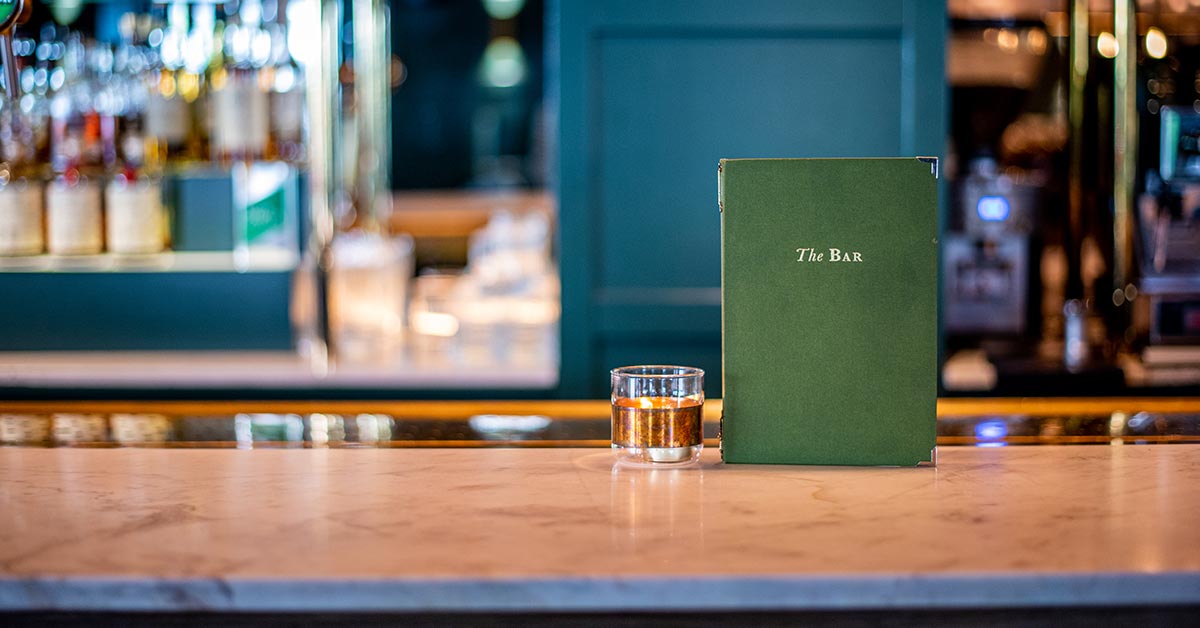 When you think of a bar's service, the first person that probably comes to mind is the bartender. After all, they're the one chatting up customers, taking orders with the point of sale system and making drinks. But there's another role that's helping keep service running smoothly. They operate in the shadows and help bartenders each and every service: the barback.
They're a bartender's trusty sidekick, but what does that mean exactly? What does a barback do each and every shift?
In this post, we'll explore what a barback is, what their tasks are, what skills a barback needs to be successful and tips for hiring a great barback.
What is a barback?
A barback is a bar's equivalent to a busser. Their role is to ensure that the bartender has everything they need during service to keep everything running smoothly: clean glasses, enough garnishes, liquor, beer and spirits, ice cubes, etc. Similarly to bussers, they're also responsible for keeping the service area tidy (cleaning up spills and broken glasses) and running to the walk-in to restock whatever's running low.
And for many, being a barback is the first step to becoming a bartender.
For Stephanie Jones, former restaurant manager, bartender and server, as well as founder of the blog Two Girls One Suitcase, a barback's job is to make a bartender's life easier, keep service running smoothly and "make the guest experience more pleasurable." Whether that's acknowledging a guest who's waiting to grab the bartender's attention or fixing issues behind the scenes, they're a catch-all, problem-solver extraordinaire.
Most bartenders work as a barback before moving up the ladder. It's a great position for learning the ins and outs of bartending and customer service before being put in a customer-facing role.
What are a barback's duties and responsibilities?
A barback handles a long and varied list of tasks on any given day. While a barback's duties and responsibilities vary in each establishment, there are a few common tasks any barback will likely encounter during any given shift. Here are 22 typical tasks that a barback is expected to take ownership for:
Cleaning tasks
Cleaning counters and furniture

Wiping down and flipping tables

Cleaning glasses, cutlery and dishes

Running food and clearing plates

Cleaning up the bar and table areas

Taking out the trash and recycling throughout service

Cleaning spills and mopping behind the bar

Unclogging sinks
Stocking tasks
Keeping the bar fully stocked at all times

Juicing citrus

Preparing garnishes

Refilling ice wells

Replenishing the bar with glasses, toothpicks, napkins, coasters, ice cubes, etc.

Replenishing cleaning rags at each bartender station

Restocking liquor bottles

Changing beer kegs
Opening and closing shift tasks
Restocking the bar for the following shift

Putting away shipments of liquor and beer

Tracking opening and closing inventory levels
Miscellaneous tasks
Helping the bartender with ad-hoc requests throughout service

Communicating with security when a customer is drinking from a personal bottle, getting exceptionally rowdy, acting inappropriately or when they suspect someone is underage

Placing incoming orders through the point of sale system or notifying the bartender of new orders they see on the

Kitchen Display System (KDS)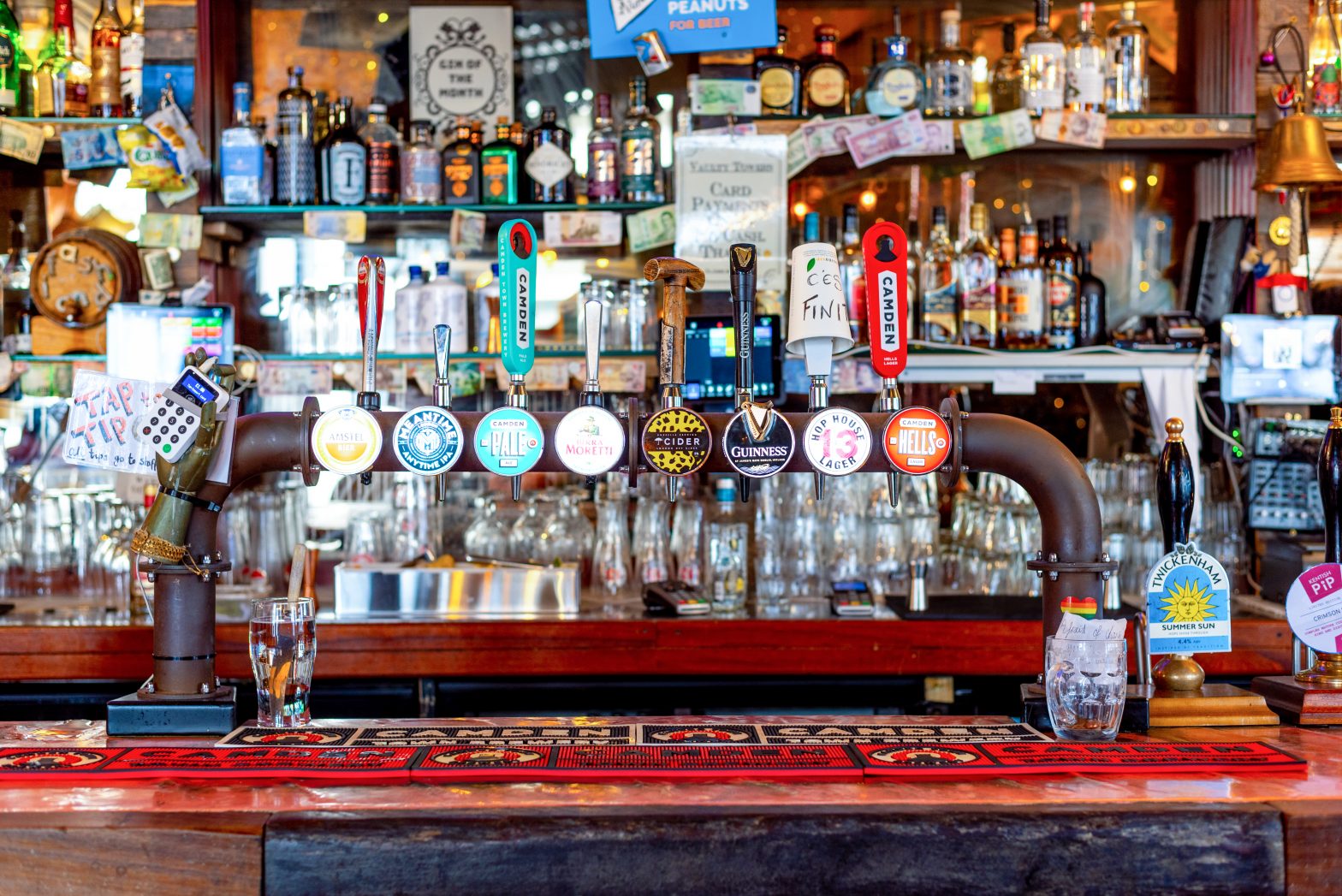 Suzannah Gerber, food and beverage industry consultant and owner of Haven Foods, adds that barbacks are a crucial part of a high-volume team, and they absolutely possess different skills than other service members.
"Barbacks need to keep an eye on inventory levels at all times during service and be aware of the movement and flow of orders and flight path of the bartender," she says. "They also need to be strong enough to carry heavy items like kegs and be able to repair clogged taps or ice machines at a moment's notice. A jack-of-all-trades barback can make huge differences in a bar's service and flow".
How much do barbacks make?
A barback is typically seen as an entry-level position that aspiring bartenders take on. As such, they're usually paid tipped minimum wage.
Barback tip out structure
Depending on your establishment's tip out structure, the type of clientele it attracts and how its drinks are priced, that can be anywhere between 1-2% of sales or 5-20% of total tips.
Barback salary
A barback's salary will vary from country to country and even depending on the state or province where the job is posted.
In the United States however, the average annual barback salary is $22,000 US dollars, with some states like Massachusetts and Hawaii offering higher salaries, and states like Florida and New Mexico offering lower salaries.
In Canada, the average salary for a barback is $29,679 Canadian dollars, with provinces like British Columbia offering above-average pay and provinces like Ontario offering slightly under-average pay.
How to write a great barback job description
Each establishment has different needs, which means their job description should reflect the duties and responsibilities they want their barback to take care of.
A successful bar or restaurant manager should be able to assess what skills each of their employees needs to possess and communicate that information in each job description, but it's important to note that tasks shouldn't be limited to what's written in that job description. Barbacks need to be able to adapt and help wherever it's needed.
Here's a list of 11 hard and soft skills we recommend that your barback should have:
Skills to look out for in a barback
Hard skills for barbacks
Basic kitchen skills: Barbacks need to be able to prepare garnishes and help out in the kitchen if needed.

Heavy lifting: Putting away shipments of liquor and beer and carrying kegs requires some strength. Make sure your barback is capable of doing some heavy lifting.

Bar and drinks knowledge: Barbacks are going to learn a lot of this on-the-job from the bartender, but it's important that they possess a basic knowledge of liquors, spirits, beers, wines and flavor profiles.
Soft skills for barbacks
Organization: How can you expect a barback to help your bartender run a tight ship if they aren't organized? To be successful, a barback needs to be organized and systematic, while being adaptable enough to anticipate any obstacles that get thrown their way during each and every shift.

Proactive: A great barback needs to see into the future and take care of tasks before they become urgent. That means restocking bottles, garnishes, etc, before the bartender has to ask.

Problem-solving: The people are what makes customer service enjoyable and challenging. If a customer is being difficult, your barback needs to be able to keep their cool and solve their problems with a smile.

Customer service: Your barback is inevitably going to need to talk with customers. Make sure they have strong interpersonal skills, are friendly, outgoing and helpful by nature.

Multitasking: A successful barback will try to maximize the tasks they take care of in the time they have. For example, if they're heading to the kitchen, bringing dirty dishes with them to the dish pit at the same time.

Working under pressure: The service industry is fast-paced. A barback needs to be able to handle the pressure of a packed Saturday night without burning out.

Prioritization: Issues are bound to come up simultaneously. The toilet is clogged and napkins need to be refilled. Which task do they take care of first? Barbacks need to be able to quickly triage tasks and handle them accordingly.

Adaptability: Christopher Manning, Managing Director or

Gastronomer Lifestyle Ltd.

, says that the ability to adapt is what separates good barbacks from great ones. "When a bar gets hit by the evening rush they must be able to assess and prioritize the tasks at hand. It's always important to finish each task you start too; don't leave it for someone else."
Barback career track
For many, being a barback is just a stepping stone to becoming a bartender full-time. In your job description, clearly outline whether or not there's an opportunity for career growth and how long it may take for them to take that next step. In most establishments, it takes anywhere between 12 to 16 months before they transition from barback to bartender.
How to hire a barback
Once you've written an accurate, descriptive job ad, you need to post your job ad on the right channels for it to be seen by qualified candidates. We suggest starting with these websites:
Along with those job listing websites, post on your Facebook and Instagram accounts that you're hiring. The people who follow your establishment on social media are your biggest fans. Who knows? Maybe one of them is your next barback, too.
Additionally, let your staff know that you're looking for a barback. Great people know other great people; leverage your employee's network of friends to find candidates that have a great chance of being a strong cultural fit. If they need some incentive, consider giving them a referral bonus if the candidate they recommend is hired, performs well in their role and successfully completes their probation period.
Barback training tips
Once you've hired your ideal candidate to be a barback, you need to invest in training them so they can reach their maximum potential. The good news is that training a barback is similar to training any restaurant employee: you need a solid mix of on-the-job learning, formal training and on-the-spot feedback.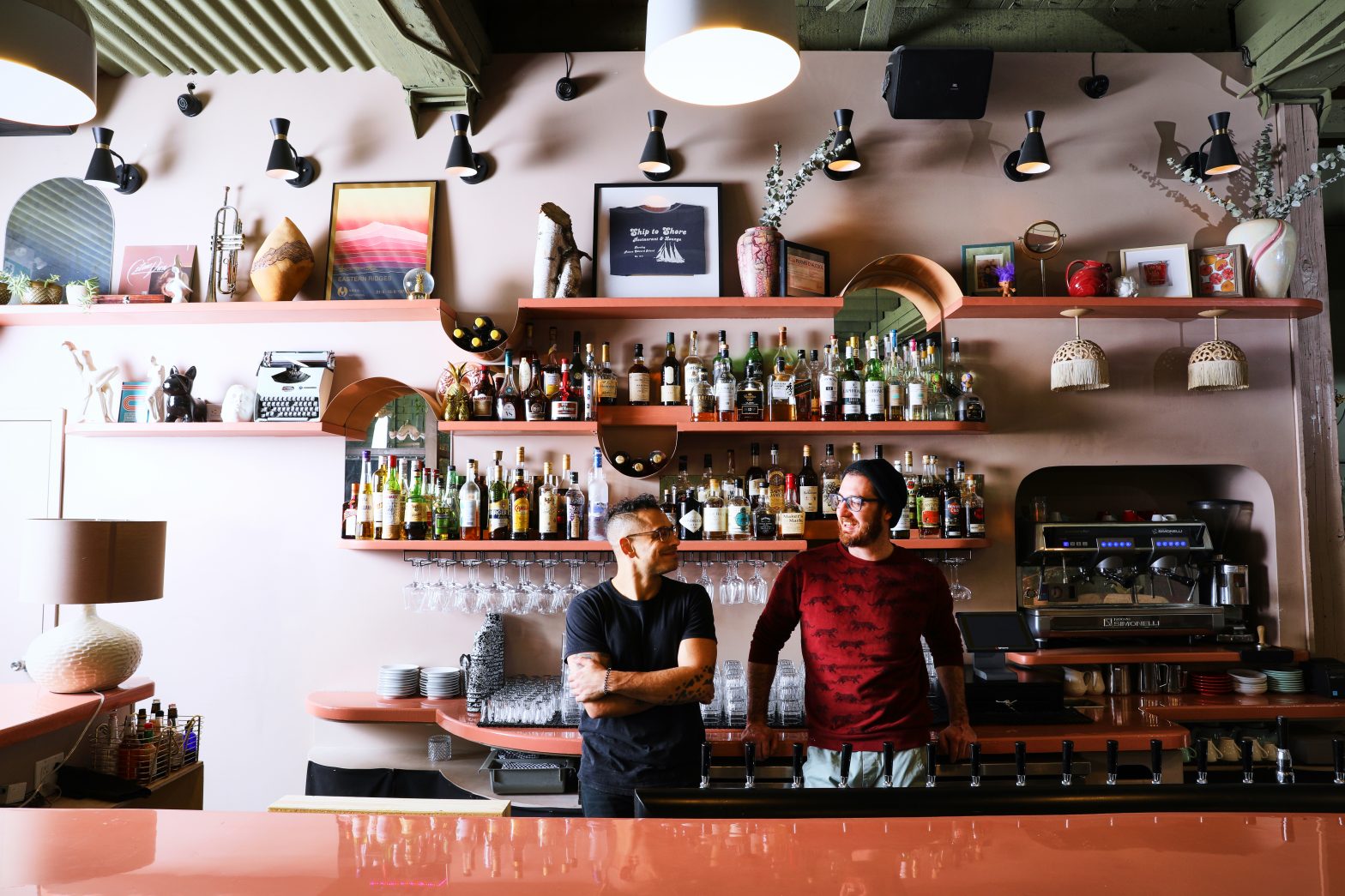 Onboarding
First thing's first, you need to be crystal clear with your new hire about things like your dress code, what is and isn't acceptable behavior, how to use your POS system and the type of service you expect them to give customers. An employee handbook makes it much easier to get new hires up to speed on the essentials of working at your establishment (like procedures, policies and guidelines.)
Shadowing
Nothing can replace learning from someone who has been there and done that. Before giving your barback full autonomy, have them do a walkthrough of their tasks, how and when to do them pre, during and post-service with one of your senior barbacks or your bartender.
When they learn the ropes and have the safety net of experienced supervision, they're less likely to make mistakes when they're on their own and can build their confidence quicker.
Plus, shadowing is great for team building. It gives your new hire an opportunity to bond with co-workers, learn their names, what they do and how they fit into your existing team dynamic. They can also get a crash course on what certain restaurant terms mean, like running a cocktail to table five.
Menu education
Learning what's on your cocktail menu, how each drink is made, what their flavor profiles are and what dishes they complement is vital. While your barback is usually working behind the scenes, if a customer catches their eye and asks them a question on the menu, they need to be able to handle it with confidence.
Have your bartender give the barback a crash course on the cocktail menu so that they learn the basics and feel encouraged to ask questions. The more information your bartender passes on to the barback, the more useful their trusty sidekick will be.
Environment
Give your new hires a tour of your establishment. Show them where the cleaning products are stored, where clean and dirty utensils go, where the liquor cellar is and where the dish pit is—you get the idea. Show them where all the things they may need during a shift are located so that they can be more proactive once service starts.
How to be a successful barback
Due to the fast-paced nature of the job, a barback needs to be ready to think on the spot and be ready for different tasks at a moment's notice. To succeed in their role and make their way towards becoming a bartender, these are some tips barbacks should keep in mind.
Be open to learn
There's going to be a learning curve to becoming a bartender, and it might be a tough one. Restaurant and bar hours are long, hectic and heated, so the first few weeks might take a bit of toll. A barback needs to be patient and open to learning when starting the job. A barback should be ready to ask questions, take their training seriously and be ready to switch tasks on the spot.
Keep your eyes and ears open
Kitchens and bars can easily become a dangerous space if you're unaware of your surroundings. A barback will be constantly running back and forth between the FOH and BOH, going from table to table and back to the bar. It's key to get to know the space quickly and always be on the lookout for customers or wait staff that might be coming your way. Bars are also usually tight spaces, filled with other barbacks or bartenders. It's key for a barback to understand how their coworkers work and be quick to react during service.
Be methodical with inventory
One of the most important tasks for a barback is handling inventory counts. Shifts are notoriously hectic, and this means that bottles, garnishes, drinks mixers and other products can get used up quickly. It's up to the barback to ensure that the inventory on the BOH is constantly flowing. While some places still depend on manual inventory processes, barbacks should also be ready to learn how to use an automated inventory management system. Integrated with a restaurant point of sale, an automated system eliminates manual stock counts and spreadsheets, allowing staff to view current stock and benefit from real-time deductions and replenishments when inventory is used or received.
How to know when your barback is ready to become a bartender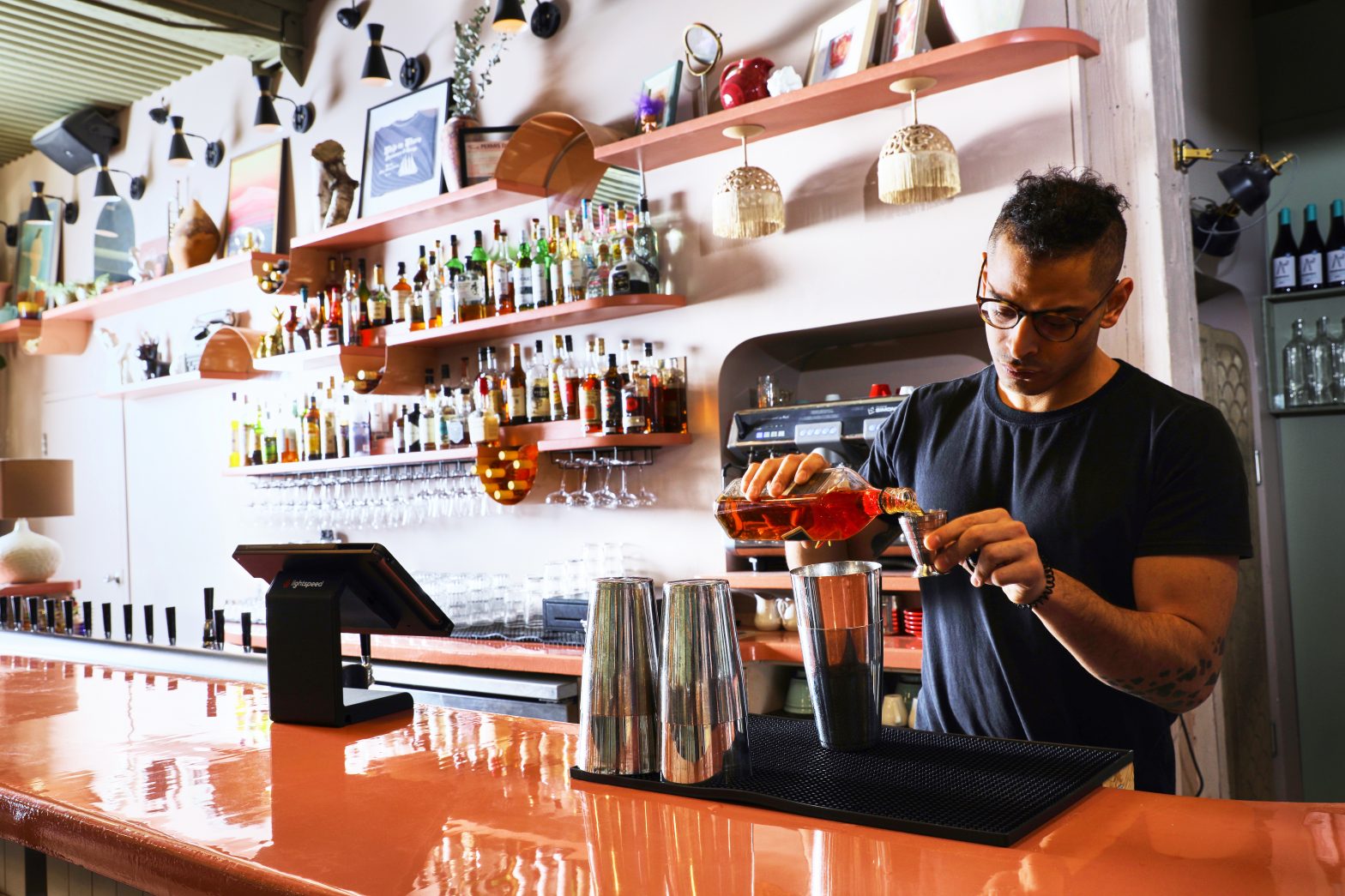 While there's no exact timeline for a barback to become a bartender, in most establishments it can take between 12 to 16 months. That's enough time to learn the ropes from your bartender, get comfortable with the cocktail menu and your clientele.
Even once you think they're ready to take the next step (and they've shown interest in becoming a bartender) you should plan a transition period where the barback shadows the lead bartender more intently and starts serving customers during slower shifts where they're less likely to get overwhelmed. This also gives you time to hire a new barback to take their place.
Even if the legal drinking age in the US is 21, bartenders can be under the legal drinking age depending on the state's on-premise alcohol serving laws. While some states allow underagers to serve alcohol, others require that they be 21 and over, have a manager or supervisor over 21 present or that an underage bartender or barback complete beverage service training. Bottom line: make sure your barback has the necessary licenses and permits and meets your state's alcohol service laws before making it official.
Finding the barback that's right for you
Knowing what to look out for is key in finding a barback, but even more important is finding a barback that works well with your team. Working in the restaurant and bar industry means busy and hectic nights, working in close quarters, in a potentially high tension environment. Fostering good chemistry with your team can be the difference between success and failure with your new hire.
A barback can tick all the boxes, but if the chemistry isn't there with the team, this will affect your service and eventually your customer experience. According to Jones, attitude and work ethic is key to being a great barback. "Your barback has to possess a can-do attitude and always be ready to support your bartender and other staff in any way they can."
So during your search, prioritize the unteachable intangibles: work ethic and attitude. Ideally, you want someone who has both of those and possesses the hard and soft skills we mentioned earlier, but while you can teach skills, you can't teach attitude.
Looking for a bar point of sale system that your staff will love? Talk to one of our experts to find out how Lightspeed can help.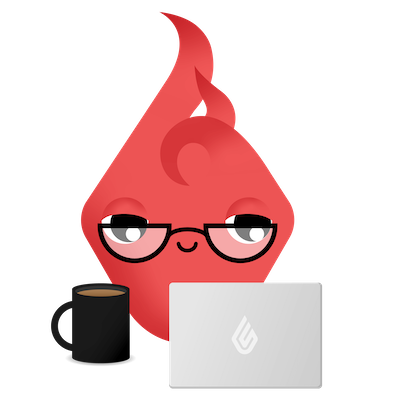 News you care about. Tips you can use.
Everything your business needs to grow, delivered straight to your inbox.