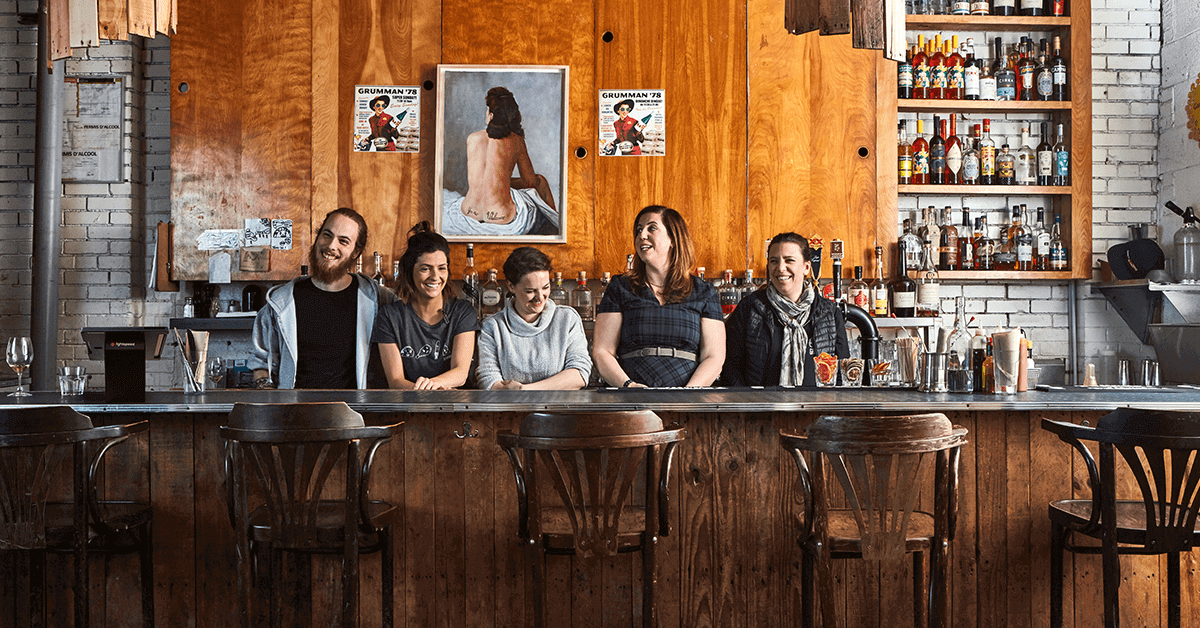 Anyone who's worked in a restaurant knows it's a lot harder than it looks. Often it's the small details—a creative garnish, the aroma of bread fresh out of the oven, a mixologist who makes your drink exactly the way you like it—that makes a big difference in a customer's experience.
Effective restaurant management involves simultaneously overseeing the big picture and these smaller details, which is no small feat. "It's challenging in that you have to see and do so much at one time," says Katie Wokas, general manager of the San Diego-based BBQ restaurant The Pioneer. "You really have to learn how to do time management and delegate when you need."
In addition to explaining what it takes to run a restaurant, we also talked to several industry experts to get their insights on several aspects of restaurant management. Here's how to manage every aspect of your restaurant effectively.
How to manage every aspect of your restaurant
Want to run your restaurant at full speed?
Learn more about Lightspeed's complete restaurant management system
What does it take to manage a restaurant?
Nearly anyone can be a restaurant manager in the short-term, but their ability to learn, challenge themselves, and build rapport with staff, vendors and customers is the real mark of a born leader. Management candidates should be:
Humble

Approachable

Eager to learn

Comfortable resolving conflict

Quick thinking

Multitaskers

Process-focused
While this isn't an inclusive list, these traits and others have been identified as the most valuable for current and prospective restaurant managers.
How important is education?
When it comes to becoming a restaurant manager, there aren't any specific formal education requirements. While most managers have at least a high school diploma, and many have graduated college with degrees in hospitality, it's not at all unheard of for someone who didn't finish high school to start at the bottom of the restaurant food chain and work their way up to management, or even own their own restaurant.
As Study.com explains, "Although many restaurant managers are trained on the job and are promoted from another position, a postsecondary degree or college coursework is becoming a preference among employers. Many restaurant chains offer their own training programs."
What does restaurant management training offer?
Managing a restaurant is difficult. A well-rounded manager must be able to multitask, think quickly, and consistently maintain a calm demeanor despite "putting out fires" or dealing with difficult people. Additionally, restaurant managers need to be fluent in all aspects of restaurant operations, including front and back of house functions. Restaurant management training offers formal instruction and practical exercises designed to enhance a leader's hard and soft skills.
Types of restaurant management training
Leaders can obtain formal restaurant management training in a classroom setting, through coursework and certifications, or via e-learning curriculums. The type of program you choose will depend on your leadership's current skill set and your goals for training.
Restaurant management certifications and courses
Restaurant management certifications offer courses designed to teach new and developing management staff about revenue, forecasting, administrative tasks and leadership skills needed to run a restaurant. Course examples include:
Restaurant revenue management

Utilizing operational data

Service cycles and pricing

Legal aspects and insurance

Sales and marketing strategies

Menu planning and development

Talent management
Some of the most distinguished schools that offer restaurant management programs include Penn Foster Career School, Cornell University, the Toronto School of Management The Institute of Culinary Education and Culinary Institute of America. The National Restaurant Association's management curriculum, called ManageFirst, is also an option for current and prospective managers. Online programs like the ServSafe Manager course and eCornell, provide great restaurant management certification programs for busy professionals.
Culinary vs. restaurant management
Instead of restaurant management programs, you might see classes listed under "culinary" or "hospitality management" instead. Culinary and hospitality management programs may exclude some critical features found in restaurant management training programs.
Culinary management training often includes a focus on food preparation, culinary imagination and food and wine pairings. In comparison, a restaurant management training program incorporates the many administrative and leadership tasks required of managers, including restaurant finances, marketing, advertising and employee management.
Continuing education for restaurant managers
In addition to formal restaurant management training, continuing education empowers managers to refine their skills and stay up-to-date with the latest trends and requirements affecting restaurant operations. Continuing education programs may also include coursework in soft skills, such as effective communication, training implementation and complaint resolution.
Continuing education is critical because:
Restaurant management is responsible for the initial and ongoing training of employees. In a fast-paced environment, training employees requires patience and skill. Managers must be personable and able to effectively communicate ideas in a way that aligns with an employee's learning style.

Managers need to be competent team builders. One of the biggest morale-killers is internal staff conflict. Instead of working as a team, staff can become hostile and refuse to help each other. The impact of this is felt by the customer most of all. A restaurant manager must lead by example and motivate team members to work together.

Customer satisfaction must stay at the forefront of a manager's daily goals. Knowing how to approach customers appropriately and professionally handle complaints is not necessarily a skill acquired in a classroom. Instead, most managers (particularly those who started at an entry level) learn over time how to build positive customer relationships from experience. Displaying this skill for staff is crucial to the dissemination of a customer-first culture.

Managers must be fluent in the use of restaurant management technology to enhance business operations and outcomes. POS systems like Lightspeed offer features designed to keep business moving and tables filled, but also offer advanced back-end features that help managers make crucial decisions about menu items, staffing and restaurant trends. Utilize manager guides for your restaurant's technology to equip management with the tools needed to optimize revenue.

Industry events and mentors can help managers keep their skills sharp. It's easy to overlook the importance of community when you already have the weight of a restaurant, staff and sales goals on your shoulders. However, encouraging your managers to participate in industry events, conferences and mentorship programs can make a world of difference in the success of your restaurant. When leadership feels supported, leadership supports others in return.
Typical restaurant management career path
While everyone's career path is different, the best restaurant managers will have had at least some experience in every position in the restaurant.
Entry level: host, server, prep cook or dishwasher
Depending on whether you start out in the front of the house or back of the house, you'll either start in a host or server position or a prep cook or dishwasher position, respectively. In these positions, you'll gain perspective into how the foundational elements of a restaurant work. Serving, for example, gives deep insight into the guest experience, while dishwashing allows you to be present in the kitchen and a part of the food preparation process.
Also, these positions lay the groundwork for understanding one of the most critical elements in a restaurant: team dynamics. The front of the house and back of the house have to find ways to work together, and the various positions have to work in harmony to keep processes flowing and customers happy. There are certain soft skills, like the ability to collaborate and communicate, that can make or break how good of a team player someone is. Starting out at these entry-level positions is where managers get their first chance to learn.
Mid-level management level: bar or service manager
Once you understand the basics of how a restaurant runs, the next step is a mid-level position that begins to build management foundations. The responsibility increases here as you're tasked with managing small teams, configuring schedules and opening and closing duties. Mid-level positions are the place where managers are still in touch with day to day service and customer interactions, but begin to learn how to orchestrate the higher up requirements at the same time.
Upper management level: general manager, director of operations or owner
General management or ownership is a terminal position in most restaurants—you can't get much higher unless you go the corporate route and move into a role like regional manager. At this level, all of the responsibility is on you—you're in charge of everything from business decisions to the entire staff and everything in between. After years of hard work, you're finally running the show when you get to one of these positions.
Defining restaurant management goals
If you're looking for restaurant management training opportunities for current leadership staff, it's important to create long and short-term goals for management. What is it you want your current leaders to take away from their training experience? How will formal management training benefit your business? What skills need to be sharpened? Are these soft or hard skills?
Examples of short-term goals
Short-term goals may include skill sets that will improve a leader's ability to manage a restaurant and are aligned with long-term goals effectively. Short-term goals may consist of:
Improving communication skills

Enhancing problem-solving skills

Becoming an expert in sales and inventory management

Learning about advanced restaurant finances

Refining team building and staff leadership skills
Examples of long-term goals
Long-term goals should reflect the desired outcome from attaining short-term goals. Examples may include:
Improving customer satisfaction

Increasing repeat business

Gaining brand awareness locally and online

Improving staff morale and satisfaction

Effectively resolving customer issues
Creating goals for management helps leaders stay on task, focus on specific skills and offers a blueprint for ongoing growth.
Managing different areas of your restaurant
1. How to manage your service
Rachel Titcomb, global general manager and director of marketing for Fat Baby and Loco Taqueria & Oyster Bar, both in South Boston, says management's trust in its staff helps service run smoothly. "The manager is going to be seeing the big picture of the restaurant, and we have faith in our staff," she says. "They're going to handle the guest interactions. They own their table. It's their own little restaurant within the restaurant."
Managers at her restaurants may step in when front-of-house staff needs support, but they generally let staff take ownership of their work and problem-solve as needed. If there's an issue, it's typically discussed with management after the shift ends.
2. How to manage your kitchen
Many managers let their chefs call the shots in the kitchen. As the daughter of a chef, Wokas grew up in restaurant kitchens. "I love being in the back of the house," she says. "It's comfortable for me but that's the chef's area. I'm just there to support him."
Titcomb stresses the importance of hiring the right people and giving them autonomy, whether they're working in front of house or back of house. "A big thing that we focus on in our restaurants is hiring adults and treating them as such," she says. About half of the staff at Loco has been there since the restaurant opened, a testament to that approach.
Pay attention to inventory
Hands down, inventory matters. When your restaurant isn't adequately stocked, your crew will have a hard time adequately preparing food and serving patrons.
Although managing inventory can seem like a burden, all the counting, tracking and ordering inventory is exceptionally time-consuming when done by hand—but it's essential. Luckily, the right technology can make a difference. A point of Sale (POS) system with inventory management features that can track ingredients or raw goods of menu items, can help keep your kitchen in order.
There's more to the cost of that margarita pizza you serve. There's the cost of the dough, fresh tomatoes, sauce, basil and let's not forget the garlic and cheese. Accounting for these granular details will give you genuine insight into food costs and profit margins.
Menu management
Your inventory means a lot, but what you order and when you order it is highly dependent on your menu. An expansive menu with dozens of dishes often requires more inventory and a higher likelihood of food going bad before use. On the other hand, a more focused menu where common ingredients are shared between menu items is much easier to manage.
If you have trouble narrowing it down, take a look at your best and worst sellers report on your POS so you can see what items are worth keeping and which ones you can eighty-six. Use this information and work with your head chef to streamline your offerings by cutting less popular dishes and creating a unified menu that speaks to your restaurant's overall objectives.
Provide the proper equipment
A great menu and seamless inventory orders don't mean much when your kitchen staff doesn't have the right tools for the job.
Kitchen equipment can be costly—stoves and ovens, for example, can run thousands of dollars for a single item—but your kitchen isn't the place to cut corners. Inefficient or broken equipment makes it harder to cook, slowing down the process and potentially negatively affecting quality.
Take time to shop around for restaurant suppliers to find discounts and deals to ensure you can get everything you need without breaking the bank or hindering the quality and efficiency of your final product.
Keep up morale
As the adage goes, if you can't take the heat, get out of the kitchen. A kitchen can be a tough place. When dinner service gets going, orders start flying in and things start running behind, it's only natural for emotions to be at a high. Instead of ignoring it and assuming everyone will calm down in time, be available for your staff as much as possible. Jump in to help when you can, listen to complaints and concerns and respond appropriately rather than letting your team work things out alone.
As a manager or owner, it's your job to be supportive and provide the best environment possible. Do your best to boost morale by keeping everyone active, engaged and enthusiastic.
Plan prep ahead of time
Prep can be deceptively time-consuming, especially for restaurants that make a significant portion of the menu from scratch. Many kitchens start prepping five to seven hours before service begins to get everything done in time.
Rather than scheduling cooks to come in around lunch and hope everything gets done, stay as organized as possible to make sure everything gets done on time. Create in-depth prep lists based on sales history, targets and trends so you know how much you need to prep. Thus, how much time it will take to prep.
Lastly, make prep work a joint effort instead of assigning tasks to make sure all jobs are completed before service begins.
Implement the proper tools
While hand-written tickets are still in vogue in some restaurants, a POS system can make a big difference in efficiency of communication between the front-of-house (FOH) and back-of-house (BOH). When a server punches an order into the POS system, it's delivered to the kitchen instantly via a kitchen printer. The printer spits out an easy to read ticket (no squinting or handwriting guesswork), so the chef can start preparing the food.
A POS system offers flexibility, allowing orders to be sent directly to the kitchen in a few simple taps. With a fully customizable interface, servers can ring in precisely what a customer wants, including any changes like ingredient substitutions and modifiers. With accurate information, your kitchen staff can minimize food waste.
Keep standards up to par
Cleanliness in the kitchen is paramount, especially during and after the COVID-19 pandemic. Your adherence to federal and local food service standards will keep your customers healthy and your restaurant less susceptible to fines or citations.
Health department inspections can happen at any time, so it's important to stay on your toes by staying on top of the following:
Pay close attention to potential cross-contamination and employ safety measures to prevent violations

Cleaning checklists to be completed daily and weekly

Conducting self-evaluations at random, unscheduled times to ensure your kitchen staff is on top of health department requirements

Employee quizzes to evaluate decision-making abilities and judgment regarding safety and sanitary issues

Regular monitoring of food handling and preparation
3. How to manage your staff
Wokas believes the best way to manage staff is to lead by example. "You can't have your phone on the floor," she says. "They'll follow your lead. I make sure we're all on the same team here, and it's not a hierarchy."
Similarly, Todd Brown, owner of several restaurants including Bub's @ the Beach in San Diego, encourages employees to problem solve on their own. "I always tell everybody 'if you make a mistake, it's OK as long you're not cutting corners or doing something that was lazy,'" he says. "That's how we move people forward."
Brown also believes in promoting from within and treating employees well. "It makes a big difference in how you're able to attract talent," he says. "We always try to promote within if possible, and we've found success in that."
Focus on people
The people in your kitchen mean more than anything else. Cooks and chefs with lacking knowledge, a poor attitude or inadequate tools and training can sink even the best restaurants. Before setting out to get that Michelin Star—or just a great review in the local paper—make sure your team gets the training, support and resources necessary to succeed.
Hire effectively
Hiring a quality kitchen staff should be a top priority. Without a knowledgeable team behind the line, you're unlikely to fire tickets on time, complete dishes correctly or provide customers with a great dining experience.
When hiring an employee, focus on those with reliable track records and an eagerness to learn. It's not uncommon for kitchen staff to move around frequently, so job hopping isn't always a bad sign. Just be sure everyone you employ has a solid history, decent references and no major red flags.
Interview everyone thoroughly and if appropriate, provide cooking tests to verify abilities. These tests can be simple, like asking a candidate to make a recipe off your menu, or more complicated, like a request for a signature dish.
Also, make sure you have enough staff. Make sure you have line cooks, chefs, food runners, expediters, and dishwashers; any missing piece can throw your whole system off kilter.
Schedule properly
Who and how you schedule can make an extraordinary difference in the efficiency of your kitchen. Being short-staffed can sideline even the best menu and ruin your reputation and drive customers away. When you take the right approach to scheduling, you can be sure you're adequately prepared for anything dinner service may have to offer.
Staffing the line
Staffing in your kitchen shouldn't be arbitrary. Instead, it's important to take into account ebbs and flows in business and schedule accordingly. For example, you should have more people on the line on Saturday night than a Tuesday night.
When scheduling, work to find the sweet spot between adequate team members to turn a profit and enough coverage still to ensure no station falls behind. Your POS system can help with this by tracking sales trends. This ensures you know exactly who you need and when you need them. It may be tempting to cut staffing to save a few dollars but try to refrain. In many cases, the financial benefits won't outweigh the disadvantages to workflow.
Train and cross-train employees
Before setting your new hires free on the line, make training a priority. This process can include:
Menu books

Detailed lists of processes and procedures

Shadowing other employees

Test meals as part of a pre-show gathering
Most employees will require anywhere from one to four weeks of training before flying solo, so be sure to dedicate ample time to prepare them and set them up for success.
Rather than keeping your team members in one place or on one station for all shifts, ensure everyone knows a little of everything. The more everyone knows, the more likely your team is to pull together during the busiest of services.
4. How to manage your marketing
Since Fat Baby and Loco are a block away from each other, Titcomb says they use similar strategies to market the restaurants to a similar crowd. Often, this involves Instagram. "It's the most immediate way to get in touch with people," she says. "It's definitely where we see the most engagement. We get DMs all the time asking us about events, specials, reservations."
While Instagram tends to get high engagement, Titcomb has noticed that it's especially true when posting close to the date of an event. "We have found that people really don't book ahead when it comes to announcing weeks out," she says. "We get much more engagement when we post it closer to the event. Everything is just so immediate now."
Some restaurants have the staff to do their own marketing and public relations, but others outsource to a PR agency or marketing firm. The Pioneer used to do its own marketing, but Wokas says working with a PR company has been helpful. "We're in contact with them daily to make sure we're all on the same page," she adds.
5. How to manage your finances
Profit margins in the restaurant industry are notoriously tight, so managing expenses is paramount, especially in businesses with a lower volume. Amidst higher minimum wage and higher costs from suppliers, Brown says, "sometimes you have to adjust operating times in terms of when you open or adjust the size of your management staff."
For instance, instead of having a manager open the restaurant, you might entrust a long-time employee to carry keys and open or close. "In years past, with a different cost level of labor, you would have a manager doing some of the same things that now you're asking lead employees to do," Brown says. "These are some of the adjustments you have to make."
6. How to manage your menu
The managers and owners we spoke to either let the chefs call the shots when it comes to menu changes or work as collaborators. "It's a really great partnership [with Chef Hanis Cavin]," Wokas says. "We have a good working relationship. We always sit down and brainstorm. He's fantastic at coming up with things on the fly and we talk about how we're going to be able to serve that and what we think is going to sell in this area."
Manage your restaurant with stronger tools
Managing your restaurant is a lot easier when you have great employees, processes and tools in place. If you're looking to streamline your operations and make a better experience for your customers and staff, chat with our restaurant experts to see how Lightspeed can make a difference.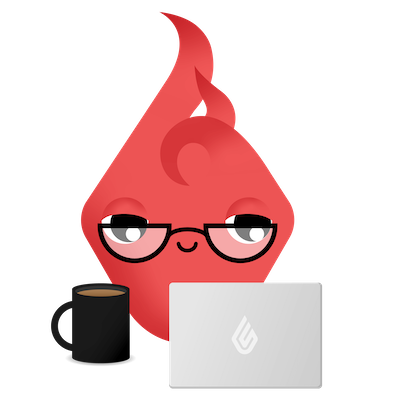 News you care about. Tips you can use.
Everything your business needs to grow, delivered straight to your inbox.