Easy-to-use iPad point of sale systems for retailers and restaurants
Need to manage your stock, sales, data and customer relationships? Do it with the only all-in-one ePOS on the market.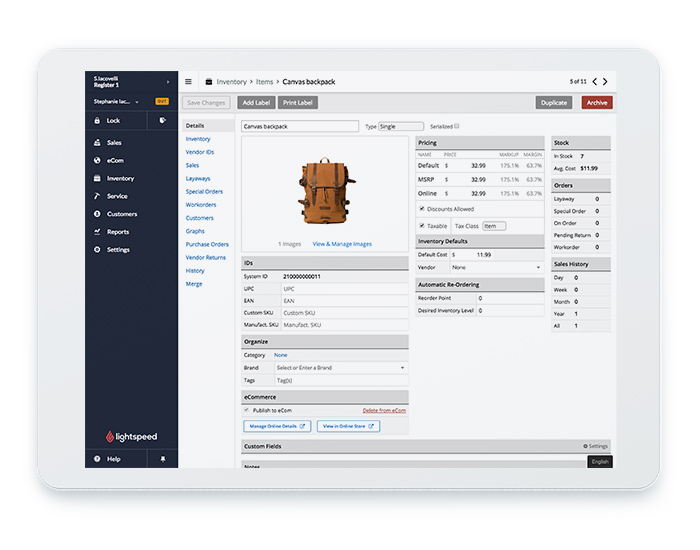 The retail point of sale to run your entire store
Whether you're starting or already have several locations and no matter what you sell, Lightspeed Retail helps you manage your entire business from one place. Our cloud-based point of sale covers your needs like a fast checkout, clear inventory and customer data, as well as purchase or work orders, but that's not it. Need in-depth intel about how your store is doing? The ePOS tells you everything with usable business data. You can even sell online with our platform that pushes your ePOS stock on the web. We can't tell you everything it does in a paragraph, so click below to learn more.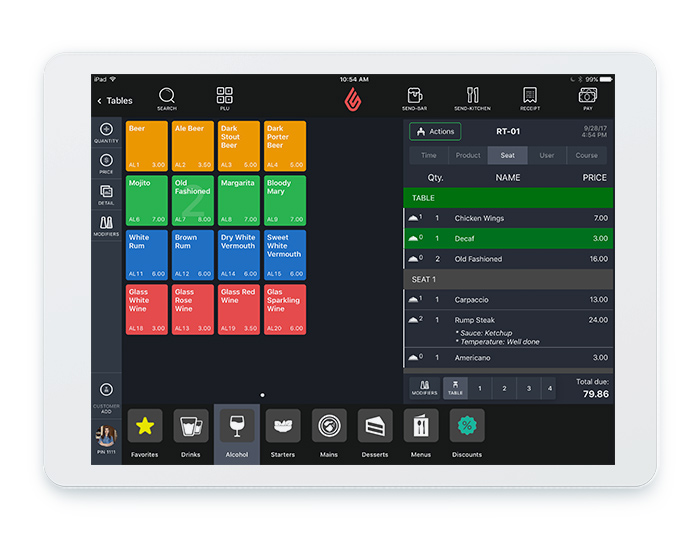 The restaurant point of sale that saves you loads of time
With our own worst shifts in mind, we created an iPad point of sale that would solve any service problem. Designed for all types of restaurants, bars, hotels, or nightclubs, Lightspeed lets you manage your menu, floor plan, orders, customer info, without any service interruption. Even when the Internet is down, the iPad point of sale works offline. When your day is over, close everything in one tap, and with a cloud-based ePOS, you can check your sales numbers right away or wait until you're home.
Frequently Asked Questions