Hardware for Lightspeed Golf
From golf course, to pro shop, to clubhouse restaurant, we have the hardware you're looking for.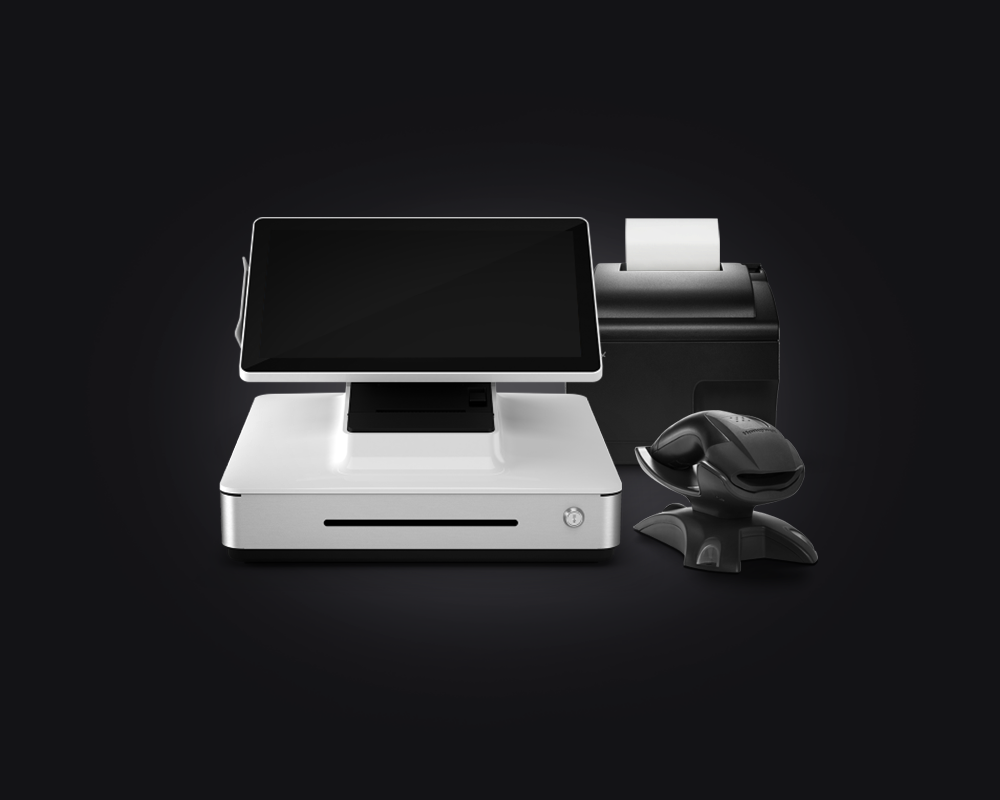 The PayPoint Plus bundle
PayPoint Plus for Windows is a new ePOS hardware solution that delivers unmatched style and function with the power of Intel® Coffee Lake Core™ i5 processing.
15.6" Windows-powered system
Fully integrated 2D Honeywell barcode scanner
3-inch printer from Star Micronics
Full-sized 16-inch cash drawer and connections for third party peripherals
Flip-for-signature touchscreen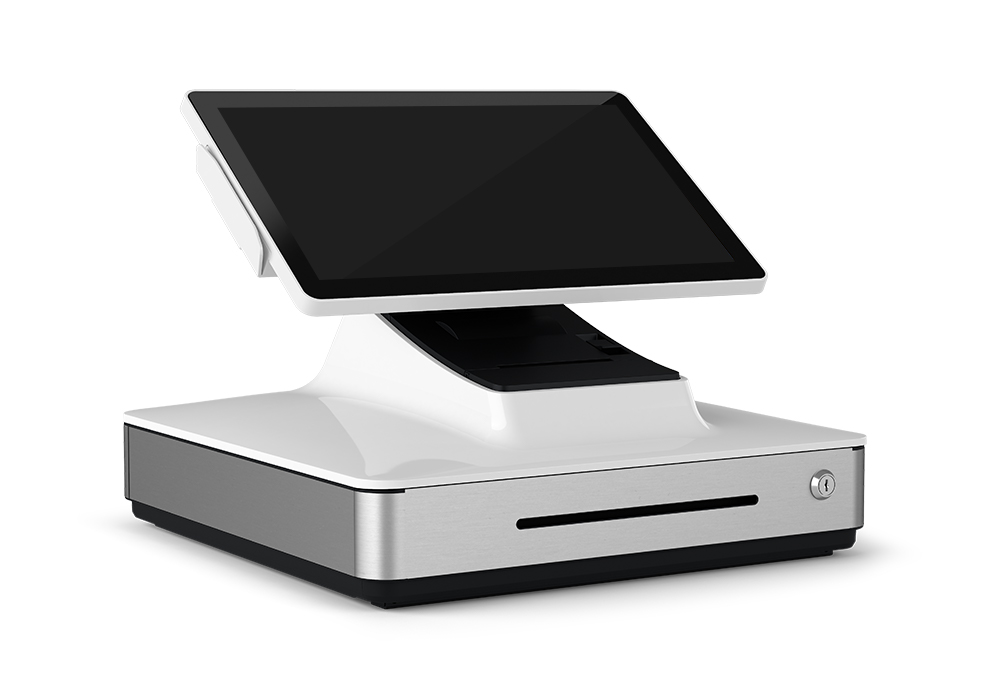 The complete Pro Shop bundle
If you're starting from scratch, our complete Pro Shop bundle has everything you need to create a seamless, connected experience.
Honeywell barcode scanner
Star Micronics cash drawer
Star TSP100 USB receipt printer
72 rolls of receipt paper
Zebra ZD410 label printer
6 rolls of labels (980 labels per roll)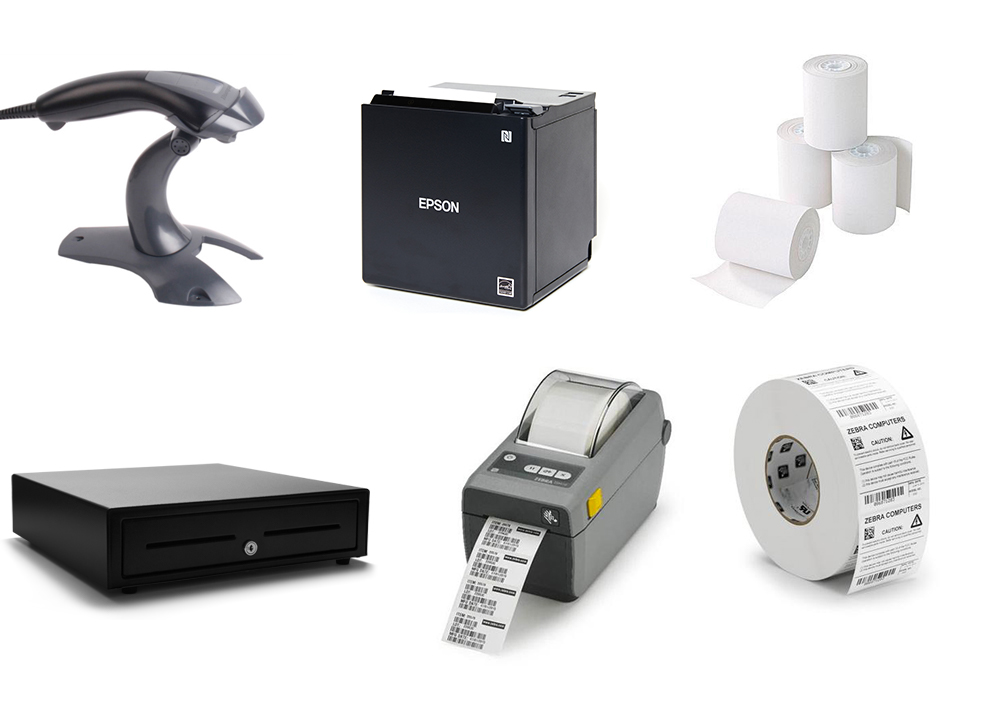 The Pro Shop bundle 1
Already have your monitor or iPad? Complete your set with our Pro Shop bundle 1 containing everything you need to get started.
Honeywell barcode scanner
TSP100 receipt printer
Receipt paper (72 rolls)
Star Micronics cash drawer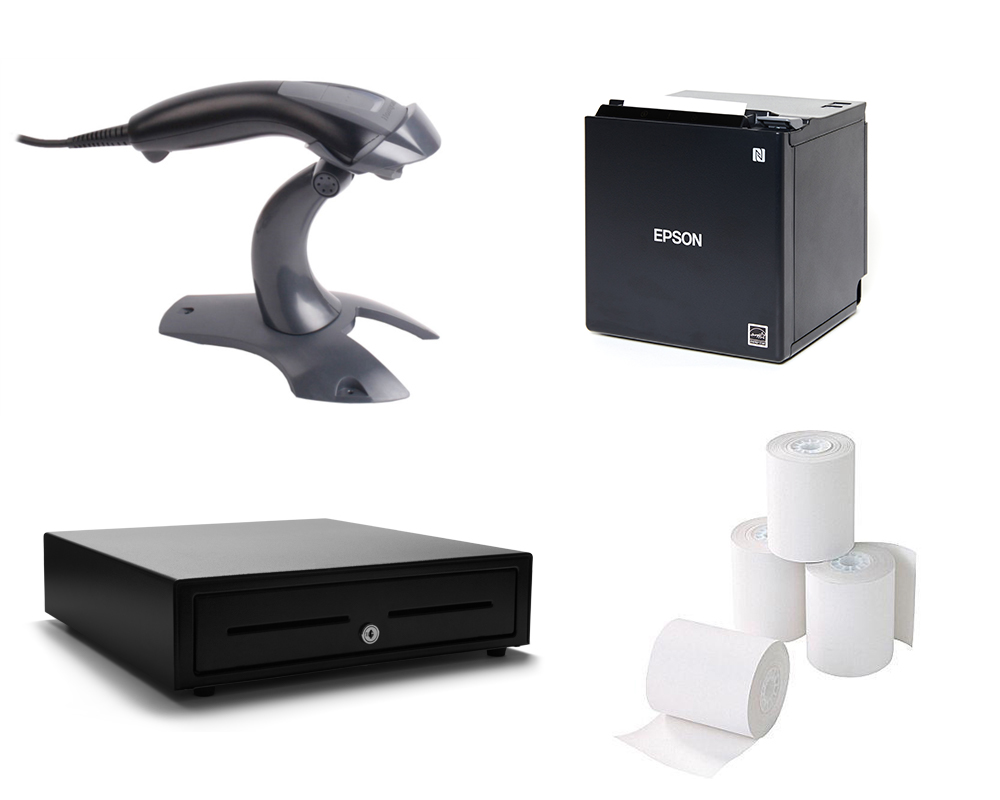 The Pro Shop bundle 2
Do you create your own labels? Our pro Shop Bundle 2 has everything you need to scan, design and print product labels yourself.
Honeywell barcode scanner
Zebra ZD410 label printer
Case of 6 rolls of labels for Zebra printer (1910 labels per roll)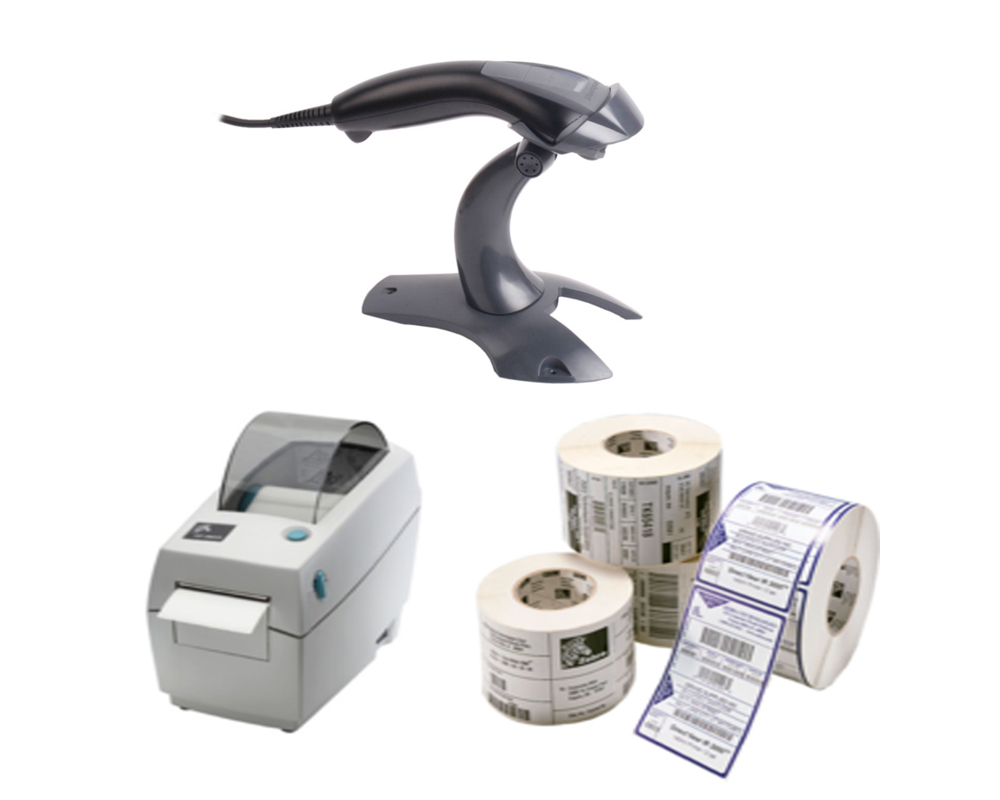 The restaurant bundle
Whether you're stationing your ePOS on a counter or zig-zagging through the restaurant with your iPad, this hardware bundle is made to keep up with you, no matter how busy it gets.
Star Micronics cash drawer
iPad stand
Star Micronics bar printer
Star Micronics kitchen printer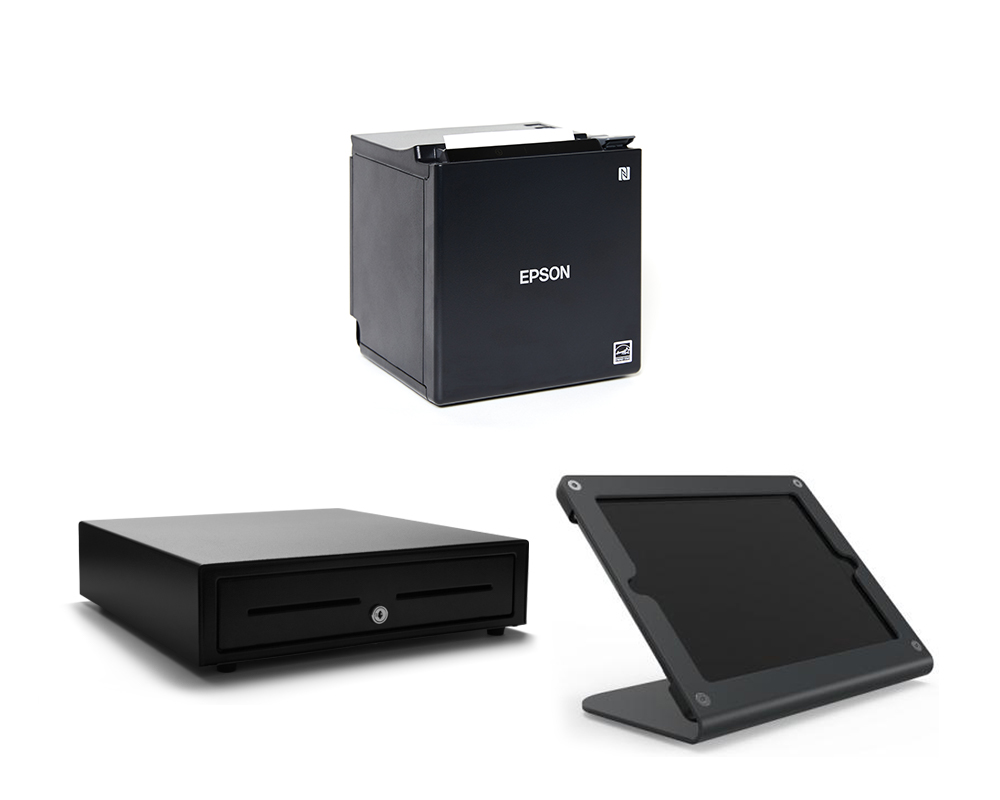 Don't need an entire hardware bundle? We have individual hardware to get you going.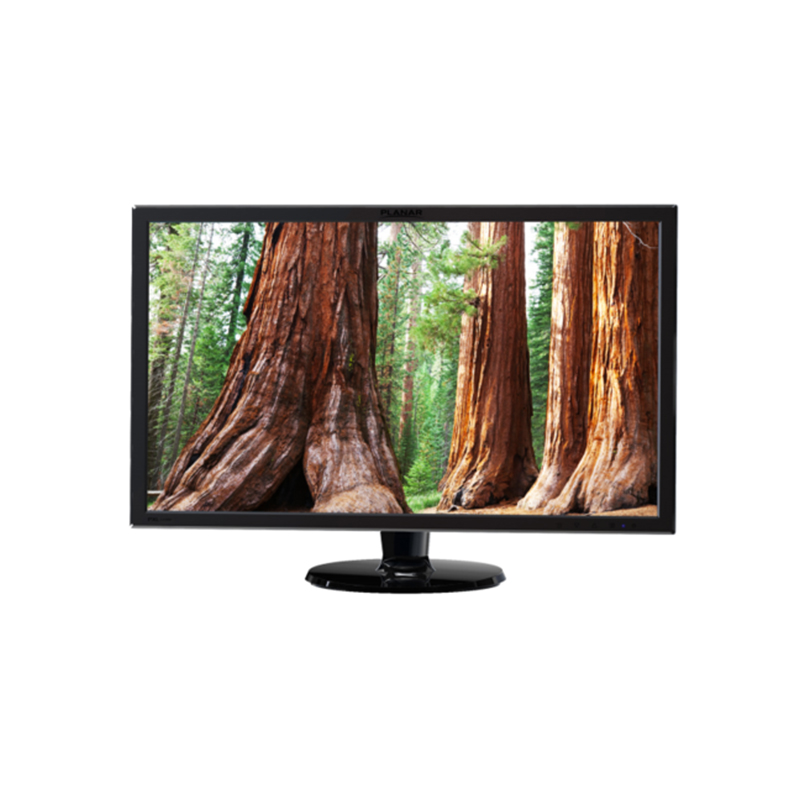 24'' Planar LCD monitor
The Planar® PXL2470MW 24" widescreen LED backlit LCD monitor features a wide viewing angle, DisplayPort and HDMI inputs, and external power supply.
Honeywell Voyager 1200g barcode scanner
The Honeywell barcode scanner with rigid stand offers affordable 1D scanning with optional upgrade to 2D, great for medium volume retailers.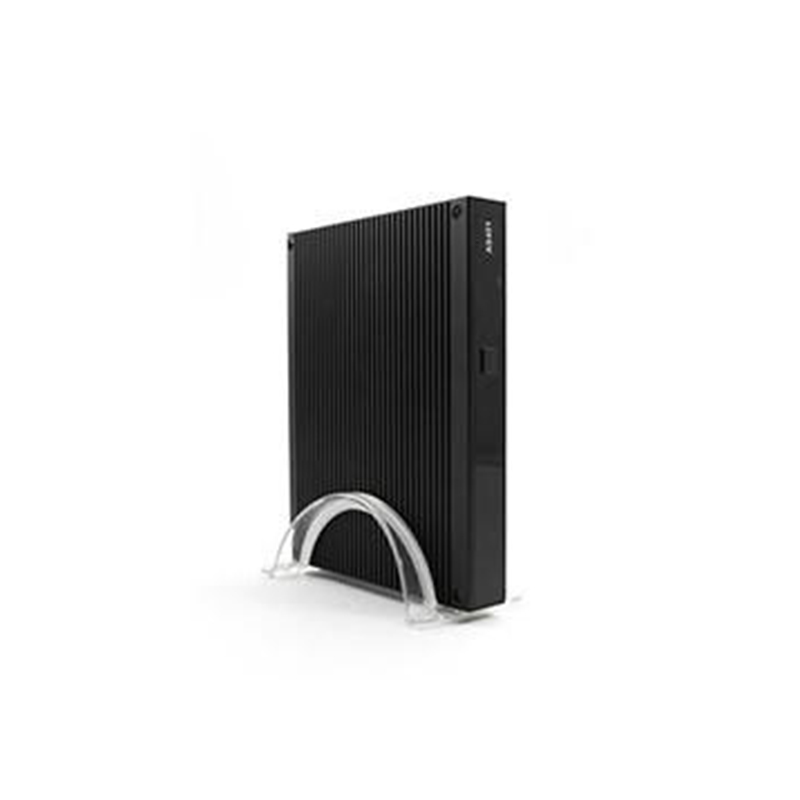 Lightspeed LiteServer
The Lightspeed Lite Server allows your Lightspeed Restaurant POS to keep working if you lose your internet connection.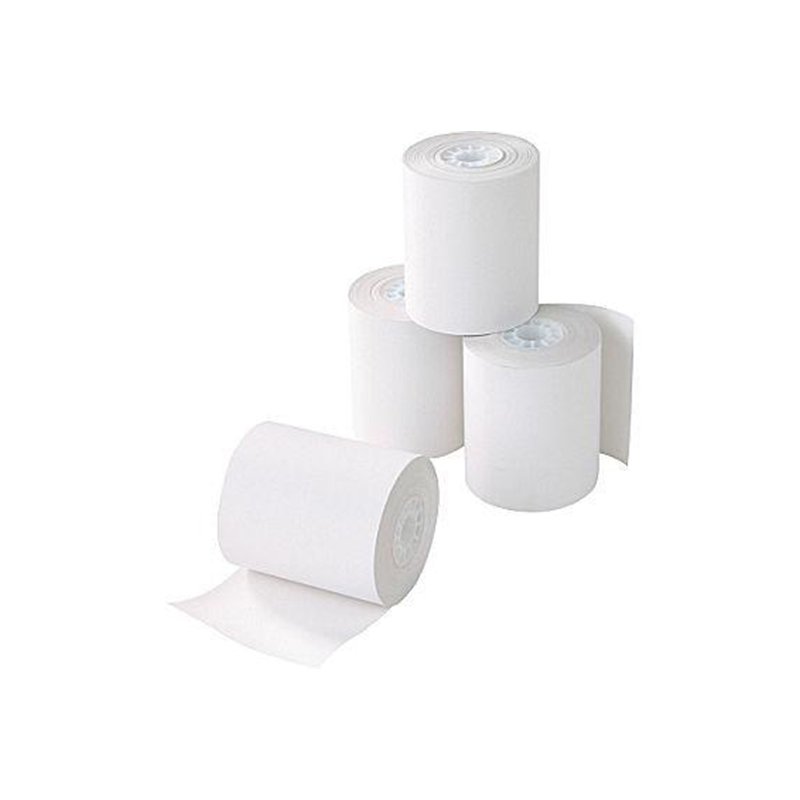 Receipt paper case
Thermamaark direct thermal receipt paper comes in cases of 72 rolls. 3.15" x 85' with 0.4375" core.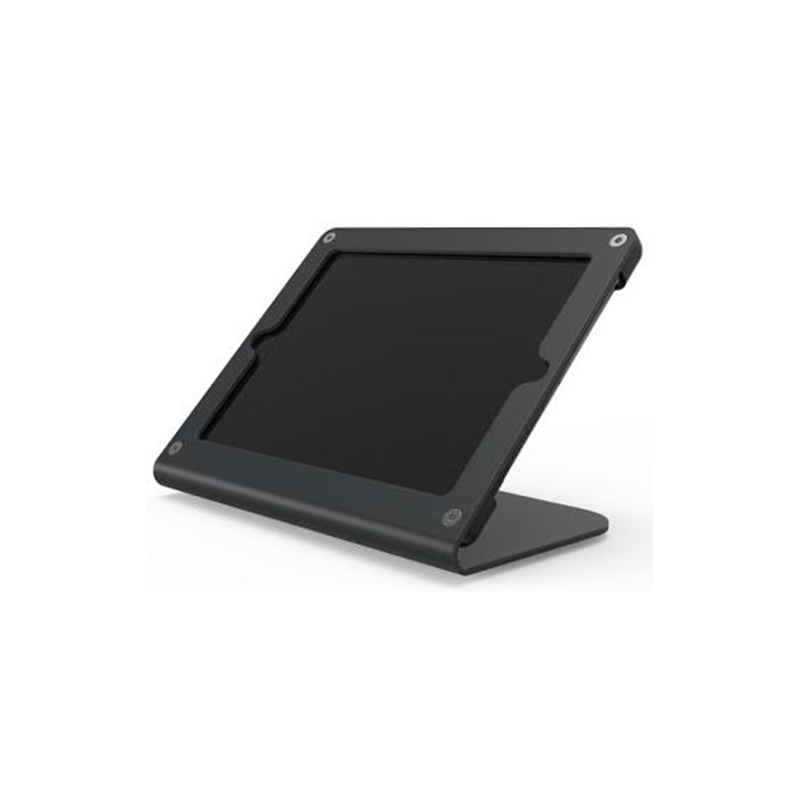 iPad stand
WindFall Stand for iPad Air's elegant design preserves the slim profile of the iPad. Available in black, red, green and yellow.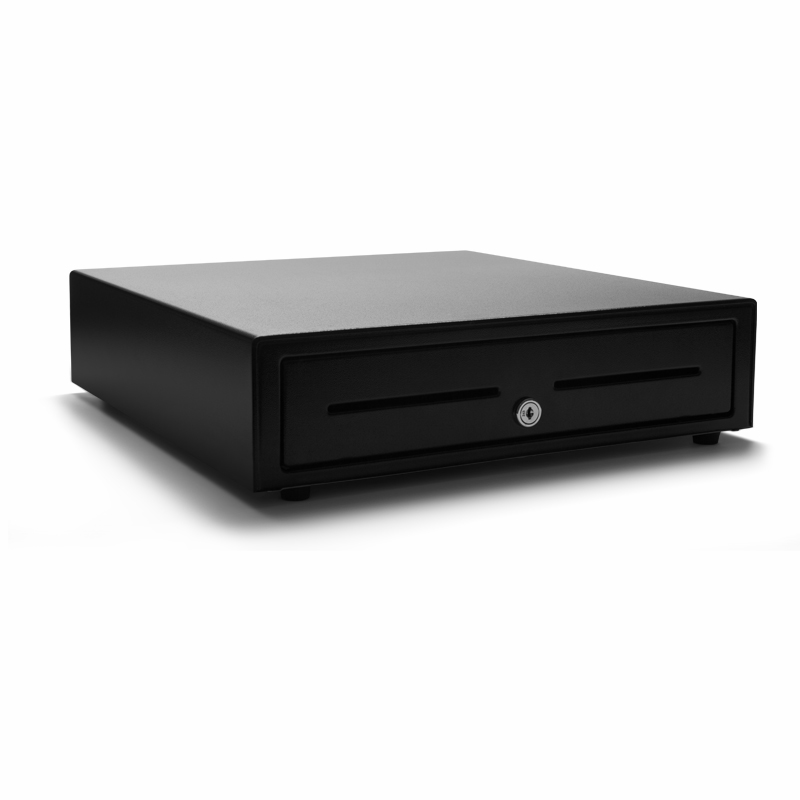 Cash drawer
This 16" x 16" cost effective cash drawer comes with 2 media slots and is made of durable steel in a black coated finish.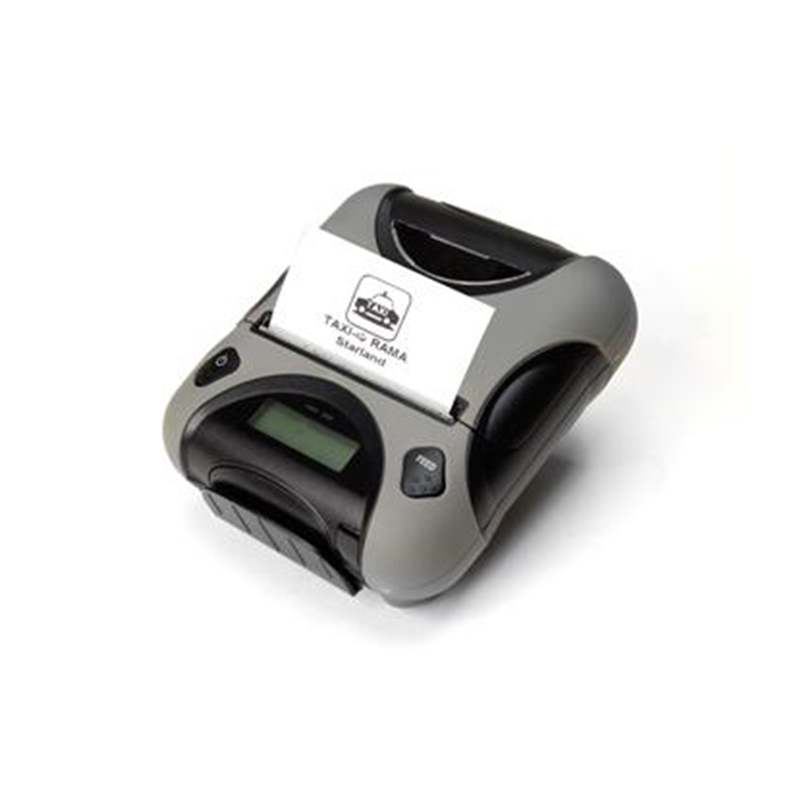 SM-T300i mobile printer
This 3 inch lightweight mobile printer by Star Micronics is Apple MFi Certified and runs on Bluetooth with a long battery life.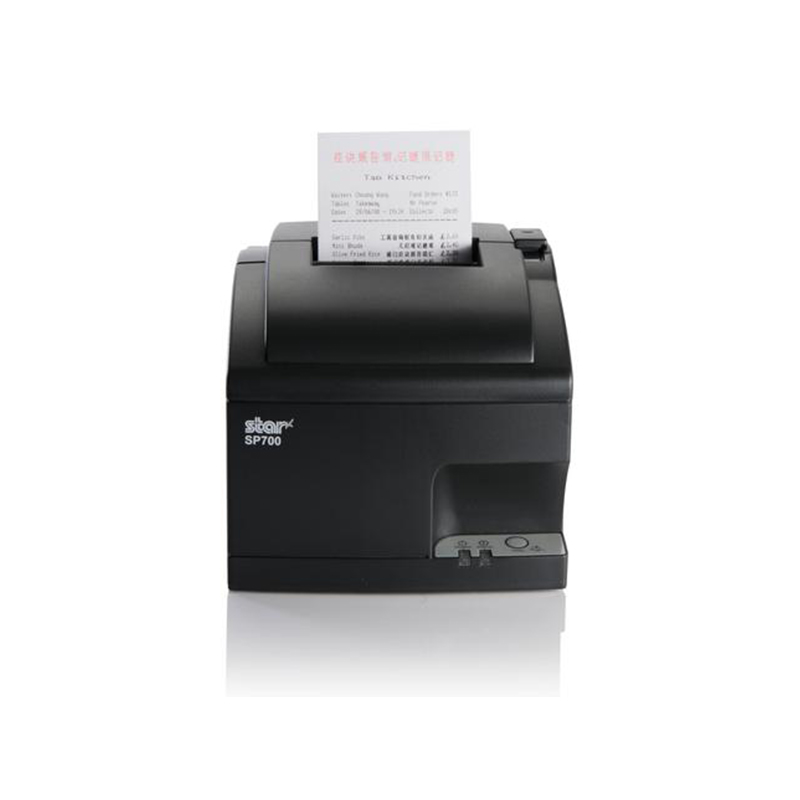 SP700 impact printer
With its fast print speed of up to 8.9lps, clamshell™ design for easy loading and compact dual output, the SP700 is a reliable receipt and kitchen printer.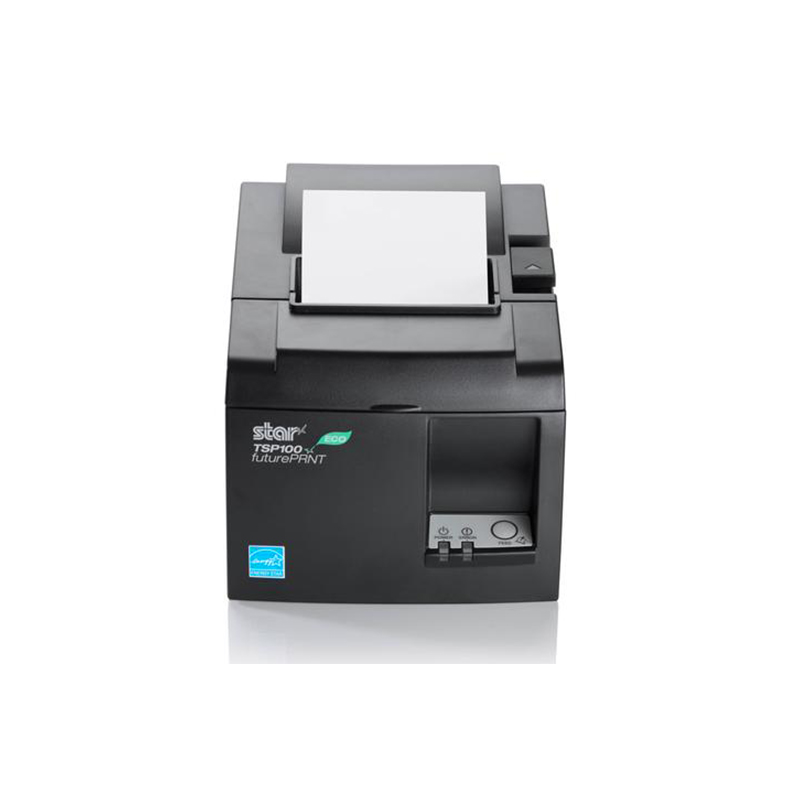 TSP100 receipt printer
Great for high volume retail, this highly popular Star Micronics printer offers an instant plug-and-play set up.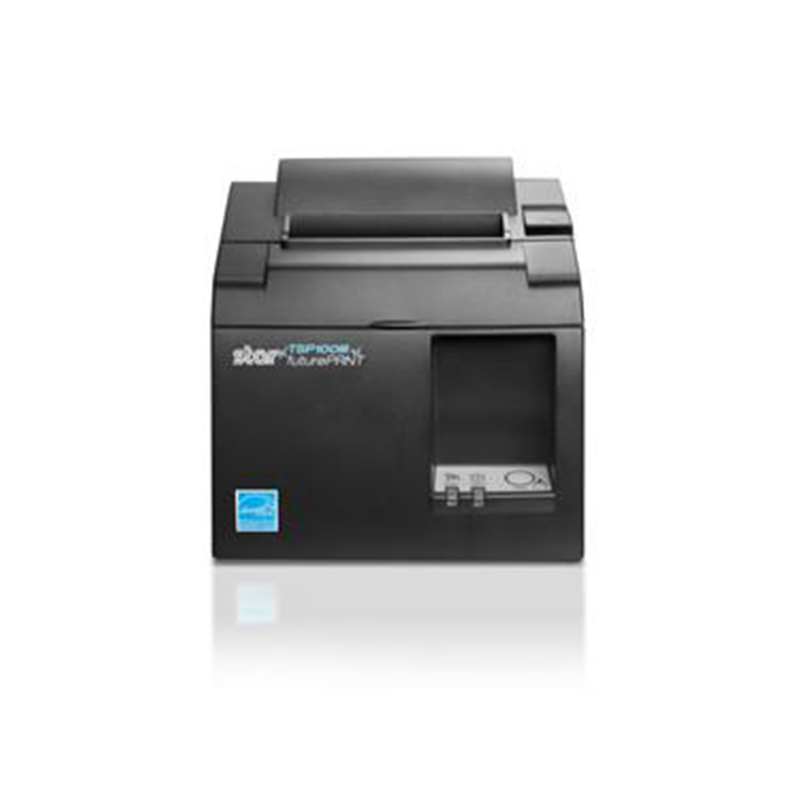 TSP143 thermal printer
Star Micronics' thermal printer offers an easy wireless set up, high-speed printing at 250 mm/second and an auto-cutter with 2 million-cuts lifetime.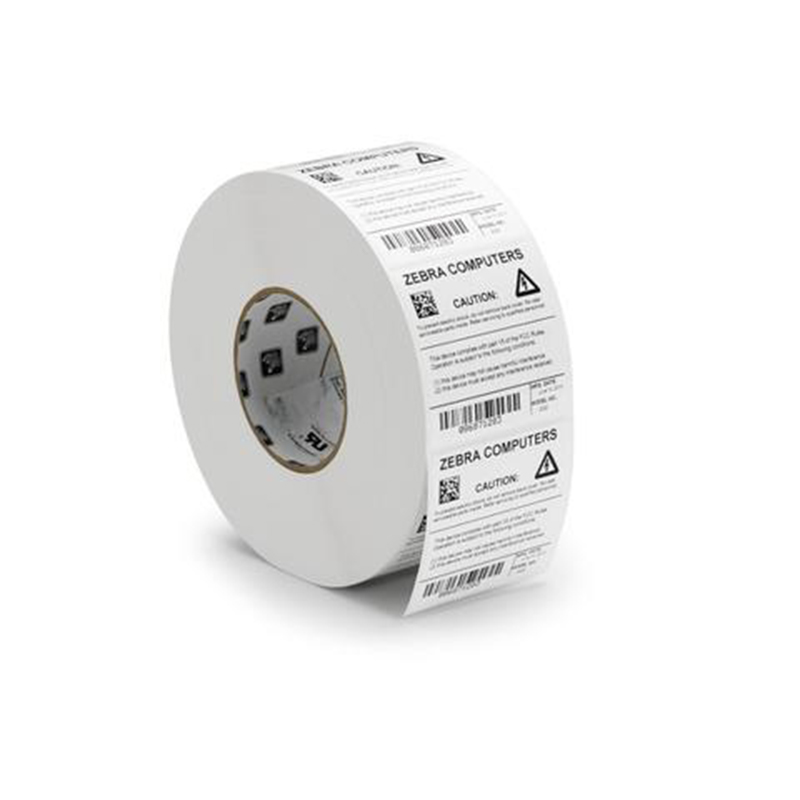 Zebra label paper
Zebra's 1.25" by 2.5" premium, coated direct thermal paper label contains an all-temp permanent acrylic adhesive.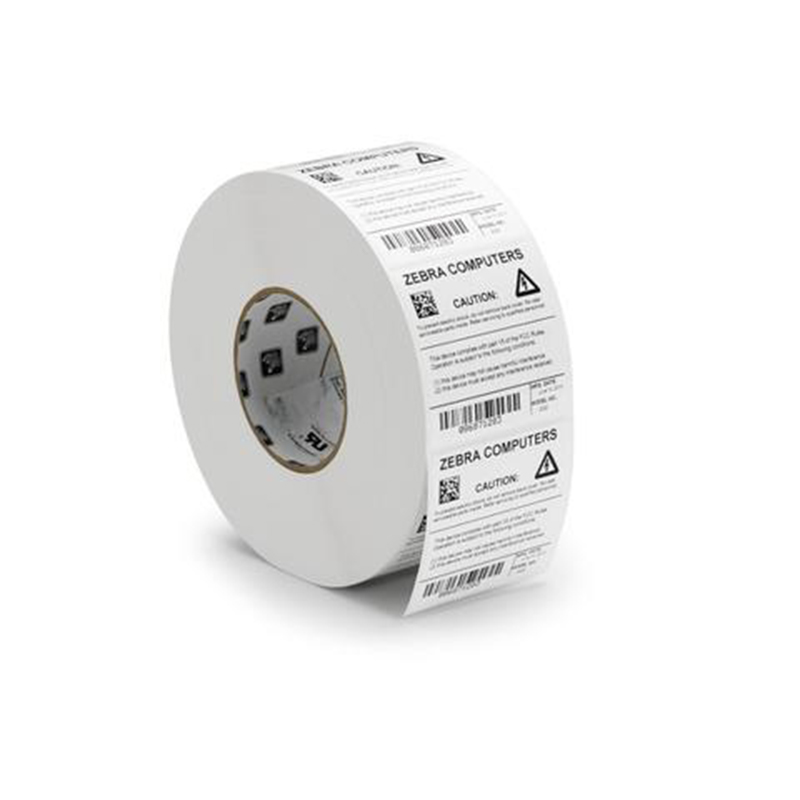 Zebra label paper case
Zebra's 2.25" by 1.25" premium, coated direct thermal paper label comes in a case of 6 rolls, 1910 labels per roll.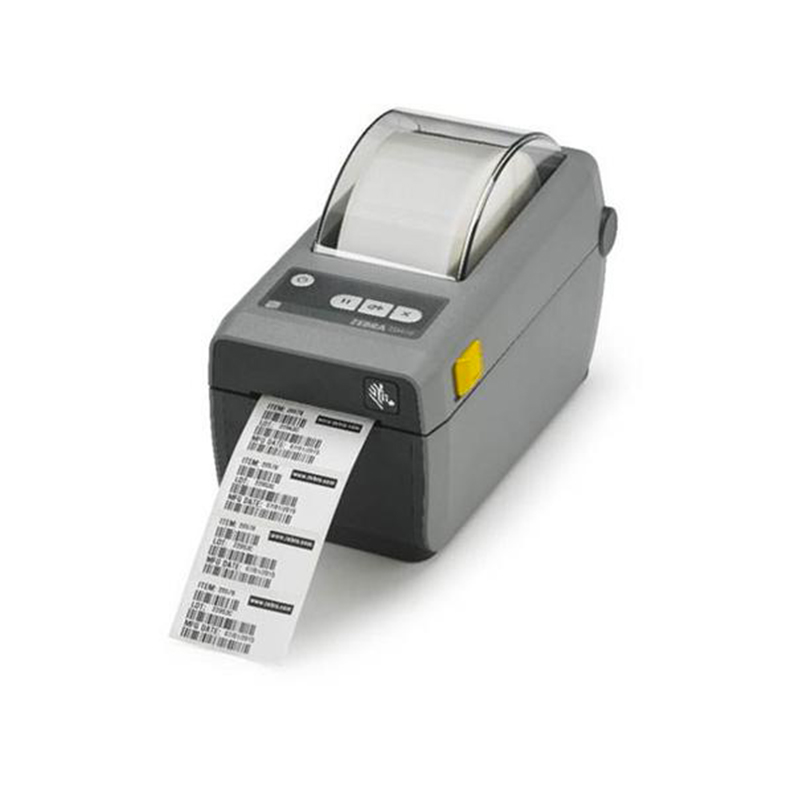 ZD410 USB label printer
Get fast, dependable printing in your most space constrained areas with the ultra-compact Zebra direct thermal printer.
What are the network requirements to run golf course hardware?

We recommend using high-speed internet with a minimum download speed of 2.5 Mbps. To run the Pro Shop software, it is best to use operating systems such as Windows 7, Windows 8, Windows 10 or Mac OSX with a minimum computer memory of 4 GB of RAM and a 1.4 GHz processor. Google Chrome is the preferred internet browser.
What is the ideal Pro Shop ePOS hardware setup?

• A receipt printer: USB thermal printer (we recommend Star TSP 143/100, Epson TM-V or Epson
m10)
• A cash drawer: any cash drawer that plugs into your receipt printer
• A barcode scanner: any USB bar code scanner
• A label printer: Zebra ZD410 or Zebra lp 2824 Plus
What is the recommended restaurant ePOS hardware?

• A minimum of one iPad Air (first generation) or iPad Mini 2 with 16gb of storage
• A receipt printer for the bar: LAN/Ethernet thermal printer (we recommend Star TSP 143/100 or Epson
TM-V)
• A printer for the kitchen: LAN/Ethernet friction printer (we recommend Star SP 700 or Epson TM-T70
or TM-U220).
It is imperative that an Ethernet cable be plugged into each restaurant printer with a static IP
address.
Request a Quote
An expert will reach out to you shortly.