Enable flexible ordering and payments with Lightspeed Order Anywhere
Provide a safe, streamlined service whether people are dining in or taking away – no contact, no third-party commission fees.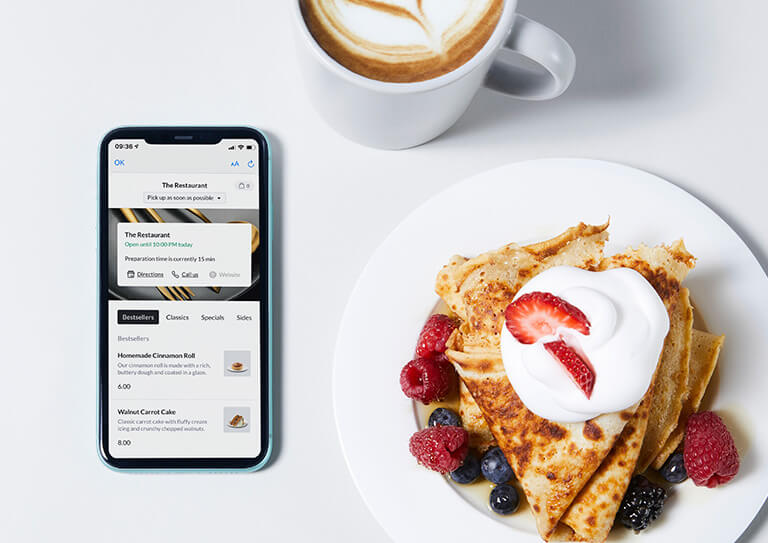 Whether for dine-in or takeaway, streamline each guest's experience.
Offer a safe way for your customers to dine in, and commission-free ordering for take away.
Offer the flexibility to either pre-pay online or pay at pick up
Save money and avoid third-party fees by managing your own takeaway
Handle cancelled payments and automatically refund customers directly from your ePOS
Keep it simple with a fully integrated platform; no extra payment processor or hardware required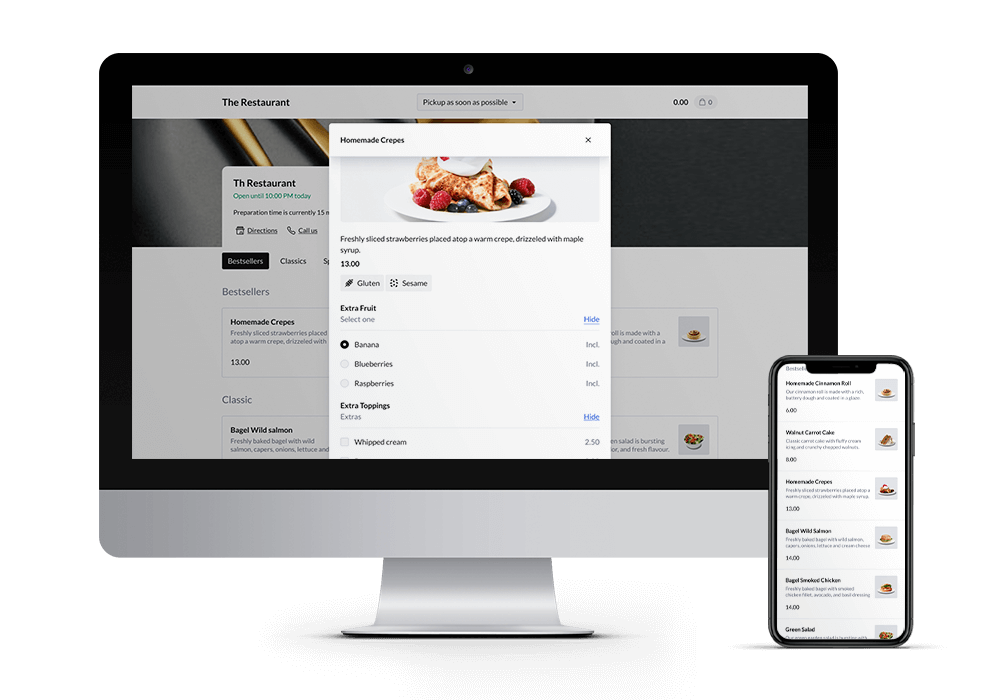 Take payments and turn tables faster with scan and pay.
Order Anywhere and Lightspeed Payments work together to enable our latest feature. Let guests pay via QR code—completely contactless, without the need for a waiter. Handling a rush just got easier with Lightspeed.
Speed up service with easy contactless payments straight from the table
Reduce wait times and enhance the customer experience
Get realtime transaction data sent straight to your ePOS
Boost your revenue through increased table turnover
Get orders right every time with a fully integrated ePOS.
Order Anywhere is fully integrated. Save time and improve order accuracy without changing the way you work.
Send all your online orders directly to your ePOS
Manage online menus quickly and easily across all locations
Manage expectations by controlling how many orders you can receive within a timeslot
Forecast labour and inventory needs with reports on past, present and future orders
Pause and reactivate stock availability whenever you need to with Item Availability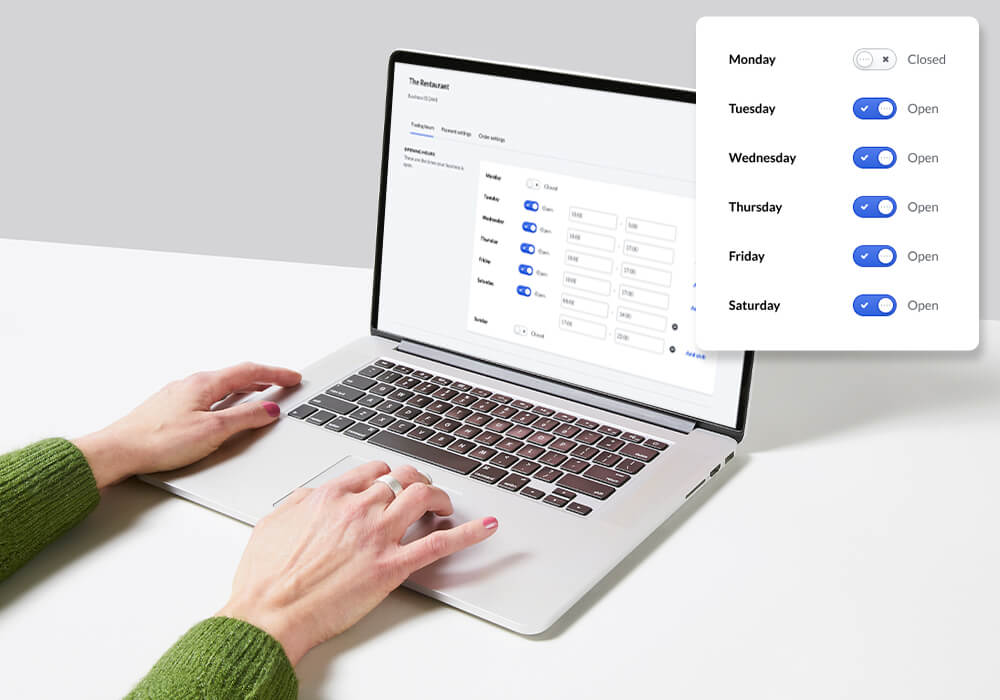 Give customers the flexibility they need with the online ordering platform they deserve.
Provide a flexible, extensive and seamless ordering experience, anywhere.
Let your customers decide if they want to pick up their order as soon as possible, or on a set date
Set multiple price options based on customer profile (e.g. Dine in or Take Away)
Create profitable combo menus and highlight your bestsellers
Give your customers the possibility to fully customise their meal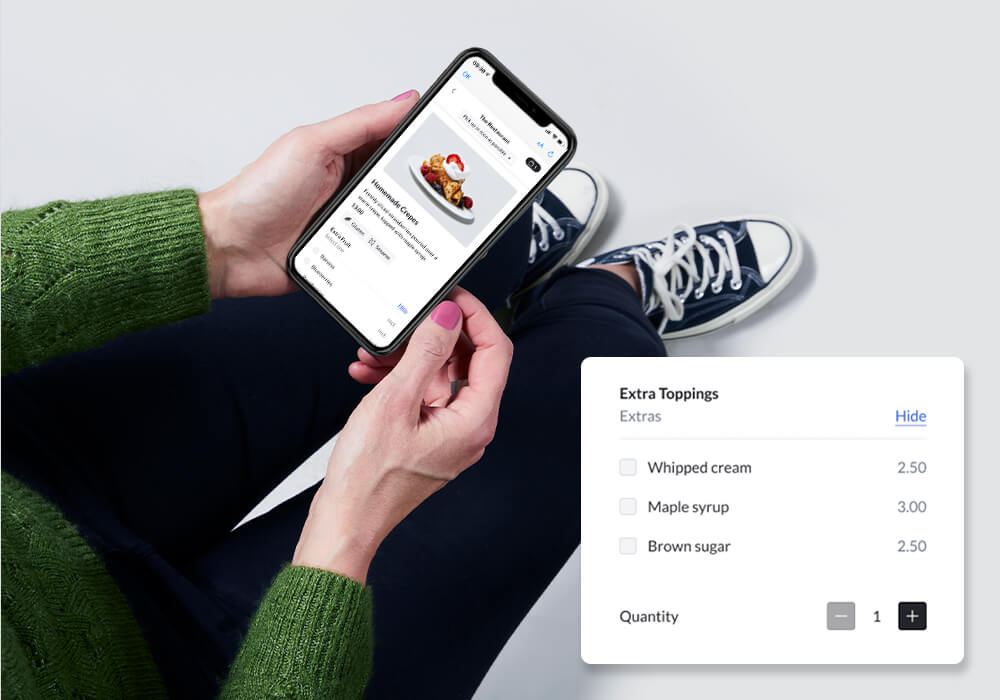 Let customers order straight from their phones.
Offer a safe way to dine in at your restaurant with digital menus and contactless payment directly from the table—no terminals needed.
Generate unique QR Codes linked to specific menus or tables
Easy ordering with no need for customers to download an app
Let customers take control over their dine-in experience and increase check size with product modifiers and upsells
Receive valuable feedback and reviews from your customers to help you improve the ordering experience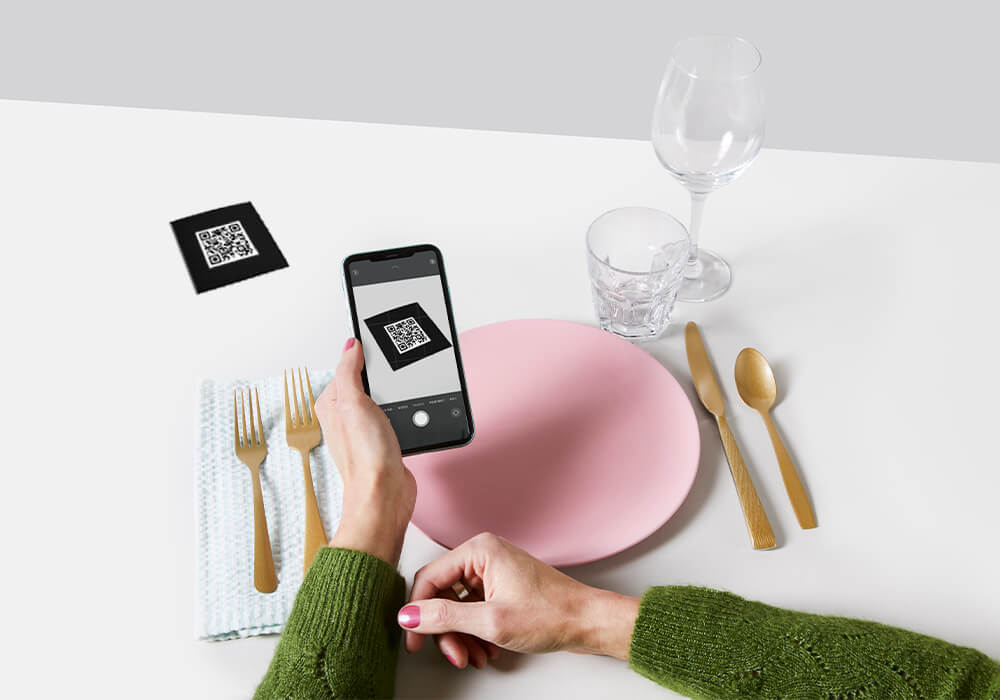 The kind of support you've always wanted.
With Lightspeed, you never stand alone. We have everything you need, when you need it—all for free.
Unlimited 24/7 support from a dedicated team of specialists
Fully stacked library of guides, webinars, demos and videos
Free one-on-one software onboarding session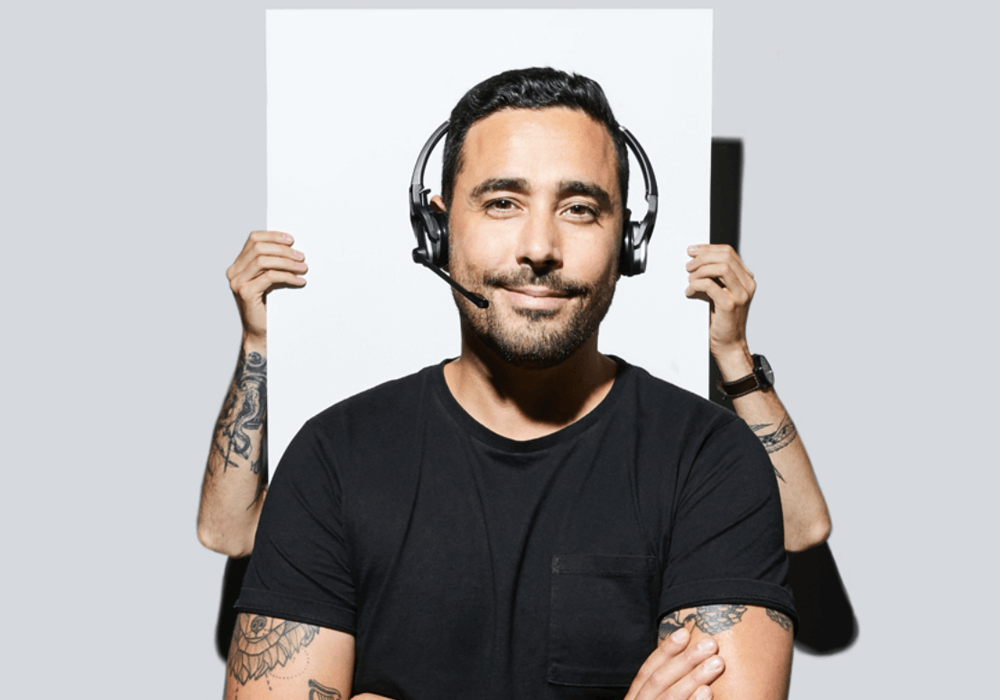 Find out what Lightspeed can do for your business
An expert will reach out to you shortly.
How much does Lightspeed Order Anywhere cost?

Order Anywhere is an add-on product for the Lightspeed Restaurant system. Please contact us for more information on pricing.
How are payments processed with Lightspeed Order Anywhere?

Payments are processed through Lightspeed Payments, which comes fully integrated on your Lightspeed POS.
Do I need extra hardware?

No. Guests simply need their own smartphone to scan a QR code, access your menu, order and pay. The order will be sent directly to the bar or kitchen via your Lightspeed ePOS as it would with traditional tableside ordering.
What payment types are accepted?

Lightspeed Order Anywhere currently accepts the following payment methods:

- Visa
- MasterCard
- American Express
- Visa Debit
- Apple Pay
- Google Pay

If a Lightspeed customer chooses to activate the deferred payment functionality, guests have the option to either pre-pay for their order online, or pay at the time of pick-up. Lightspeed customers can also decide for themselves which in-person payment methods they wish to accept.
How do I handle refunds with Lightspeed Order Anywhere?

Handling refunds with Lightspeed Order Anywhere couldn't be easier. Lightspeed customers simply need to cancel the paid online order within their Lightspeed POS, the system will then automatically notify and refund the customer.
Is Lightspeed Order Anywhere available in other languages and currencies?

Yes, our product is currently available in English, French, German, Spanish, Italian and Dutch.

As well as GBP, Lightspeed Order Anywhere subscription plans are available in USD, EUR, CHF and CAD.
Can I use Lightspeed Order Anywhere with an ePOS other than Lightspeed?

Lightspeed Order Anywhere is only compatible with Lightspeed Restaurant (K Series).

If you're currently using Lightspeed Restaurant (L Series), check out its compatible ordering platform, Lightspeed Order Ahead.
Can I edit menus displayed on Lightspeed Order Anywhere?

Yes, this is fairly quick and straightforward process. In the Lightspeed back office, you can add and remove menu items, edit item descriptions, add modifiers and allergen information, and upload product images. You can implement menu changes instantly with Refresh Menu button in your Order Anywhere back office.
Your restaurant success toolkit
Lightspeed is your partner in growth. Check out our free resources to help you design your menu and optimise operations in your restaurant.