Better business decisions with advanced analytics tools
Lightspeed's Analytics suite examines your stock, customer experience and staff performance to suggest real business optimisations.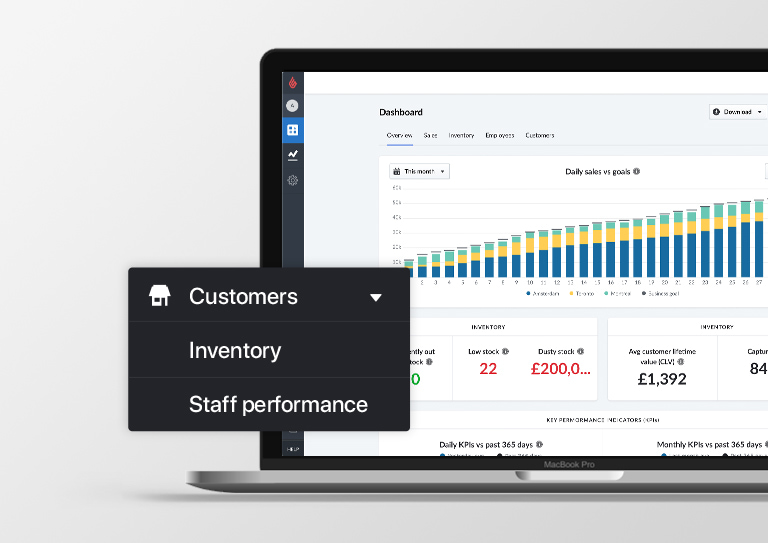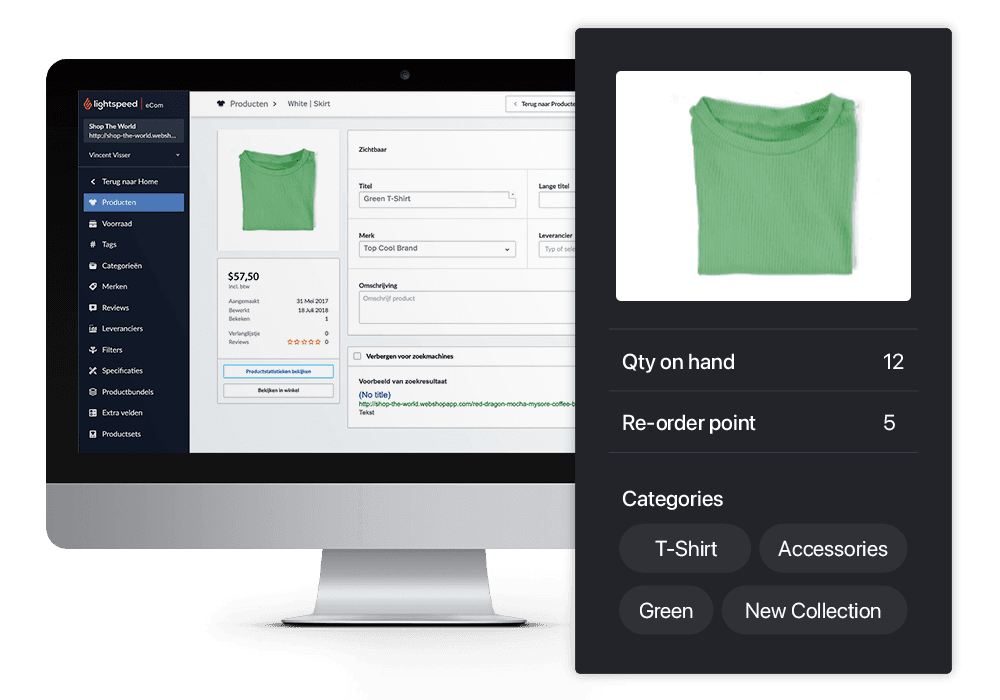 Dive into your data with Analytics.
Build a world of data tailored to your needs. Analytics quickly shows what's selling and what's not with in-depth, customisable reports.
Quickly understand the state of your business with an easy-to-read data dashboard
Use the report builder wizard for custom reports to track your data points
Access your data and custom reports anywhere so you're always prepared to make informed business decisions
Always know how to give customers what they want.
Identify your customers' buying habits to make the most of your stock—and watch them come back again and again.
Stock up on the products customers want to buy with data on your best sellers
Compare your purchasing plans with your customers' buying habits with reports to examine your profits, inventory efficiency and more
Save space for your most popular items by running reports to identify obsolete and slow-moving stock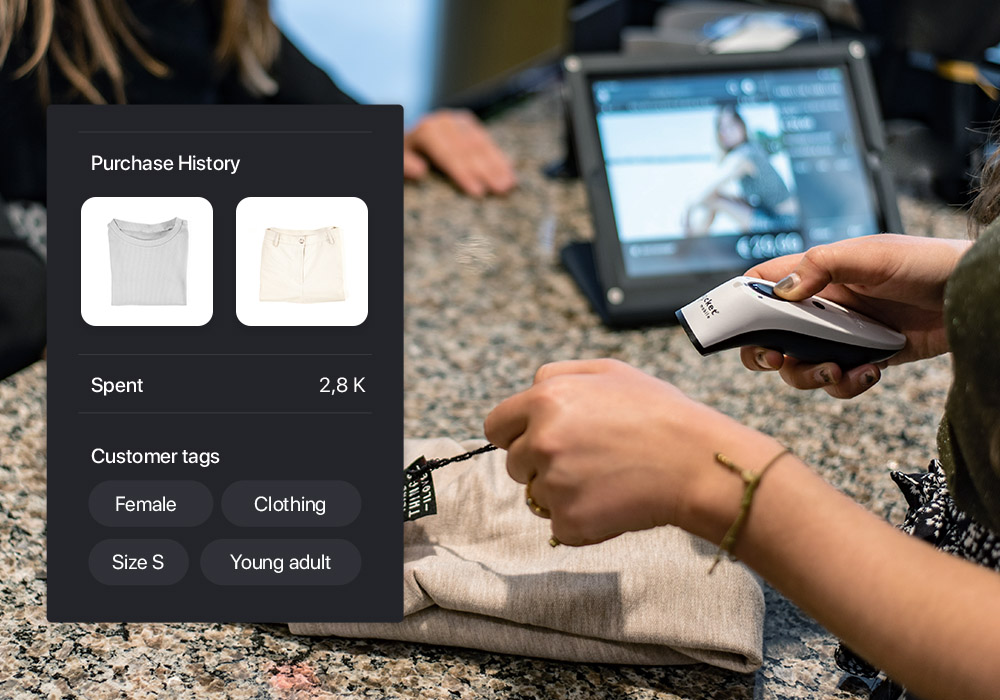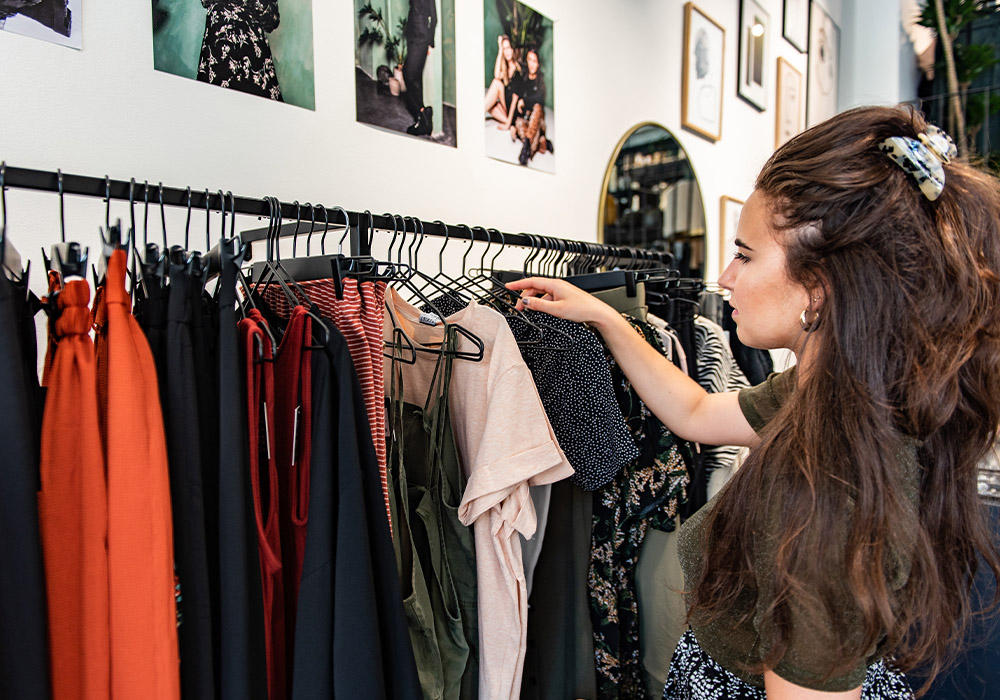 Track staff performance.
Identify the strengths of your staff by tracking sales goals in your analytics software.
Measure team and individual performance to get the full picture and identify your superstars
Set and monitor sales goals by drilling down into metrics like upsells or sales by the hour
Keep an eye on how well your repairs and services are trending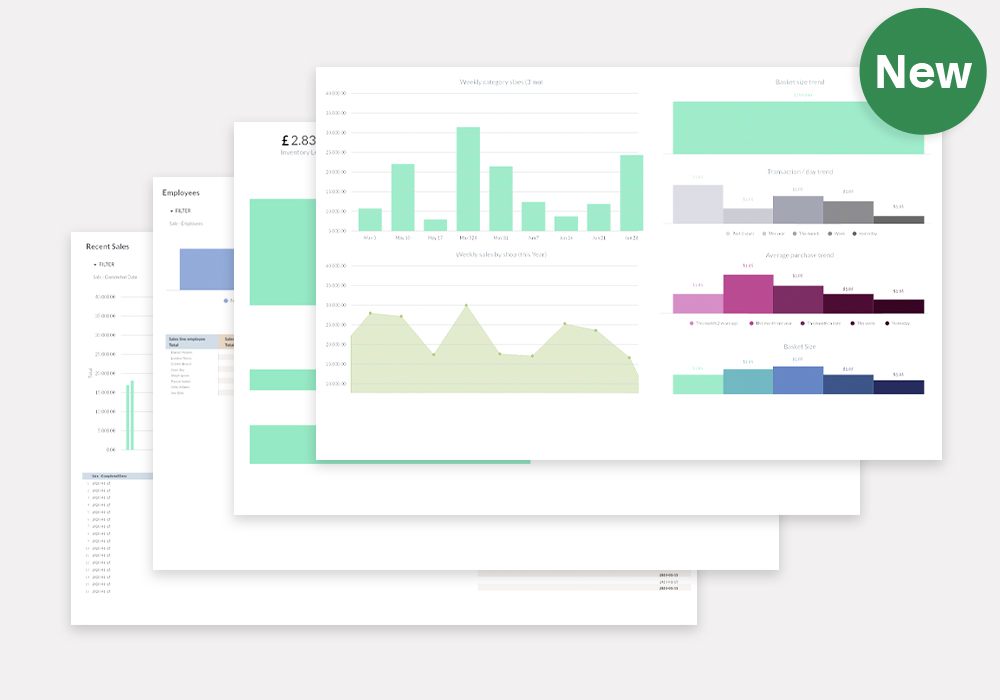 Streamlined Analytics with Analytics Core.
Want to dive into the world of data-driven business decisions, but don't need the full suite of customisable reports just yet? Get started with Analytics Core—affordable access to just-what-you-need reports, designed by experts to help you track sales, inventory and employee performance.
"Analytics helps us quickly understand what stock is getting dusty, which vendors aren't pulling their weight and what our turnover is. This information helps us make tough decisions — faster." -
Everything you need, in one place. Finally.
See what Lightspeed's one-stop commerce software can do for your business.
One company to trust - One source of customer data - One support team
Get one fully-integrated offering
Choose from basic to premium features to best meet your needs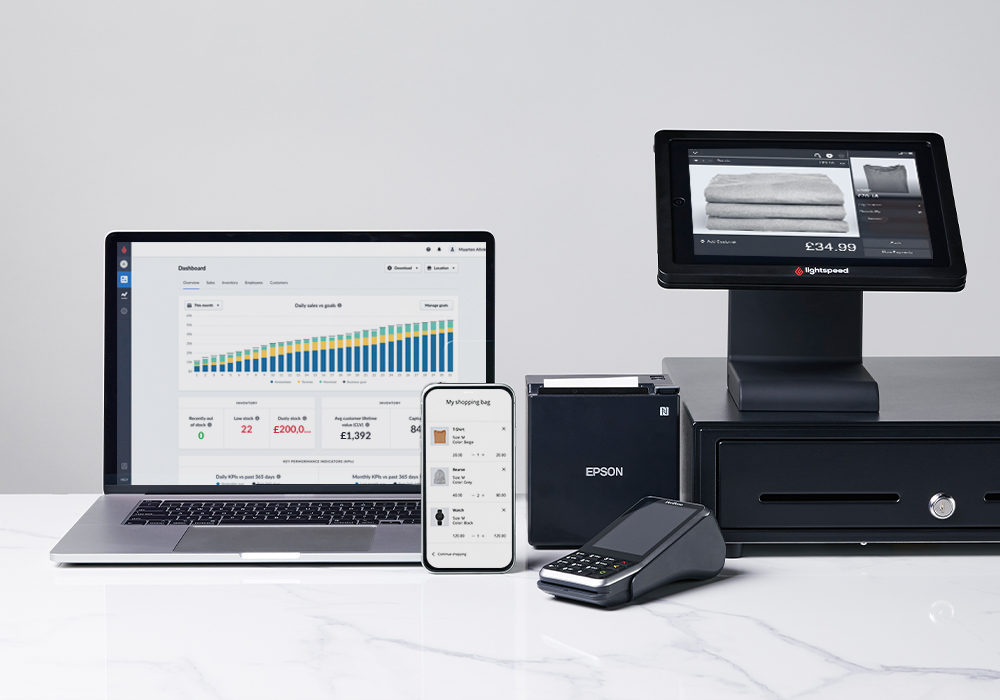 Let's talk about what Lightspeed can do for you