No More Constraints.
You're in control of your plan.
Lightspeed always includes:
Tee-Sheet
Promotional Engline
Event Management
Players Database
Business Intelligence Lite
Dynamic Pricing
Online Booking
SMS Marketing
Free Live Support
Monthly Updates
Get your free personalized quote
Personalized to Your Facility
No Long-Term Contract
Flexible Payment Options
Website & 
Mobile App
We build beautiful E-Commerce websites and custom mobile apps to help increase your online presence.
Accounting
Automate your journal entries and centralise your reporting with our powerful and easy-to-use accounting add-on.
Business Intelligence (BI)
Dig deeper into your golf course and customer's behaviour with over 50 Business intelligence reports.
Dynamic Pricing
Our revenue management tool increases or decreases rates using custom variables, all to help maximise your top line.
SMS & Email Marketing
Automatically communicate to your customers based on their playing behaviours, wherever they are.
And More
Whatever your specific needs, we have an add-on for your facility. Contact us!
Need Help Building Your Plan?
Chat with one of our Product Experts now!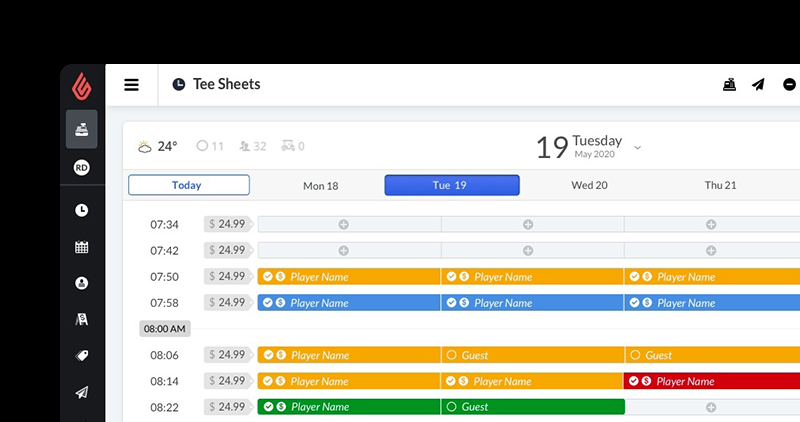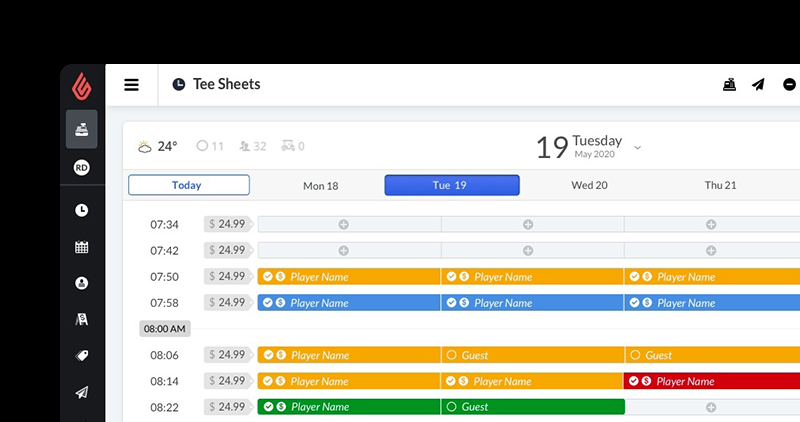 Are there any start-up costs?

There are no start up costs since Lightspeed is 100% cloud based. The software can run on any device and requires minimal effort to get started.
Do you offer a trade option?

In addition to the monthly payment option, we offer a trade or a hybrid option for every plan. Contact us to find the most suitable plan for your operation.
Is there a cancellation fee?

No. Lightspeed is a pay-as-you-go service. You can cancel at any time. If you cancel, you'll be billed for the current month, but you won't be billed again.
Can I update my plan at any time?

You can update your plan at any time. We will help you onboard any new features or add-ons you choose and make sure you're ready to go in no time!
Multi-Course Operator?
Lightspeed is flexible and offers features for you!
'

I could immediately tell that this was a system that was built for modern times; everything was very fast and easy to use. Customer service has definitely improved. We've finally implemented a dynamic pricing tool that works, and are making better decisions with quick reporting and dashboards.

'
Cameron Kaplan, Wig Wam Golf Resort