The bar and pub ePOS built to handle unlimited orders
Whether you're pulling pints or mixing mojitos, Lightspeed ePOS speeds up service so you can focus on creating a buzz.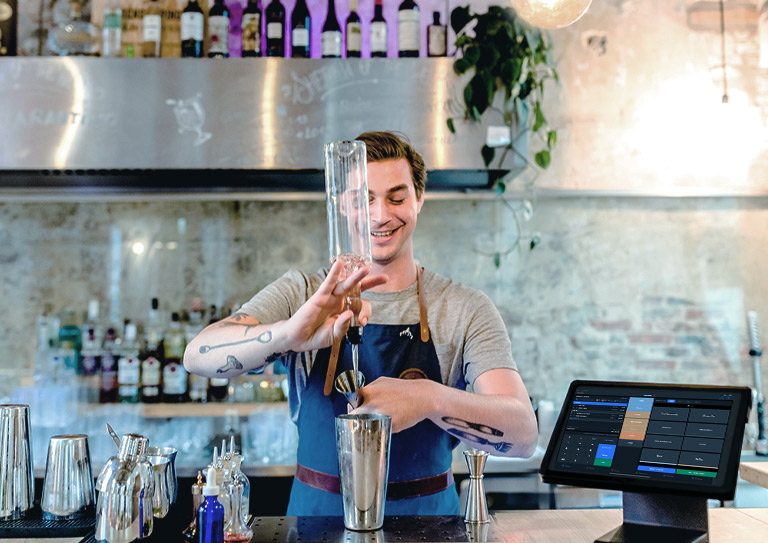 An ePOS that helps you serve with grace.
In just a few taps, bartenders can browse through menus, enter orders, open tabs and accept payments. Our cloud-based ePOS software helps you focus on what matters—creating unique experiences for customers.
Enter orders and process payments fast with the Direct Sale Mode
Create combos for top menu items to speed up ordering at the bar
Open tabs for patrons to pay out at the end of their visit
Split bills by item, course or seat and offer your guests single-seat checkout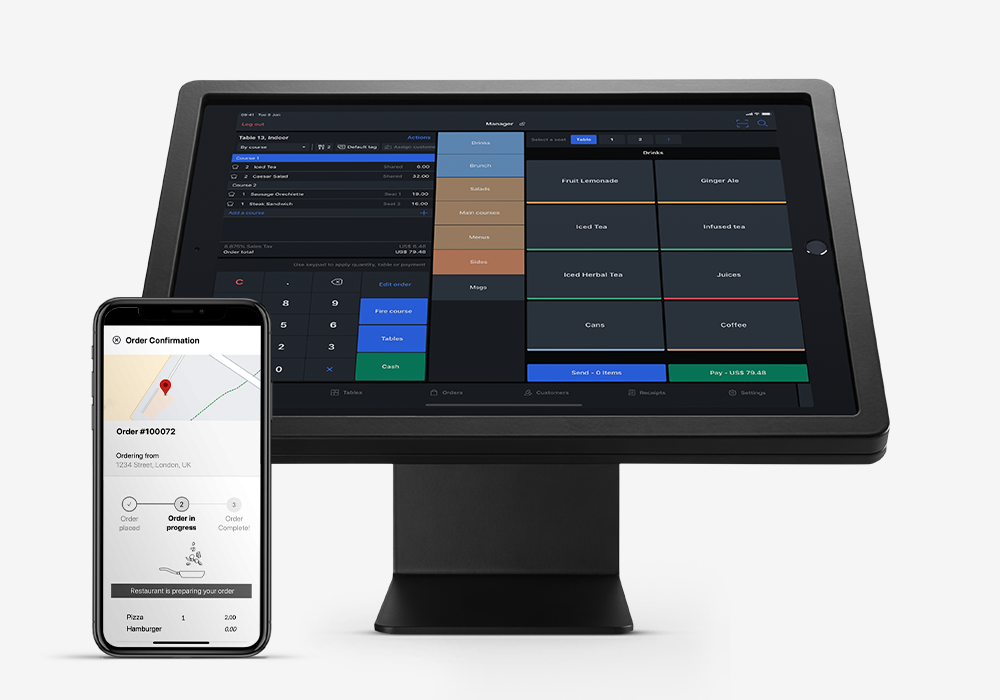 Lightspeed ePOS makes bar management a breeze.
Desktop or iPad. Anywhere you are, you're in charge. Manage your menus and floor plans, track your revenue, keep tabs on employee performance—everything you need is in one system.
Design custom floor plans in your ePOS software to accurately represent your bar or pub
Create as many menus as you need and assign them to specific devices
Never do a manual stocktake again with automated stock keeping integrations
Keep tabs on your bar no matter where you are with a cloud-based ePOS system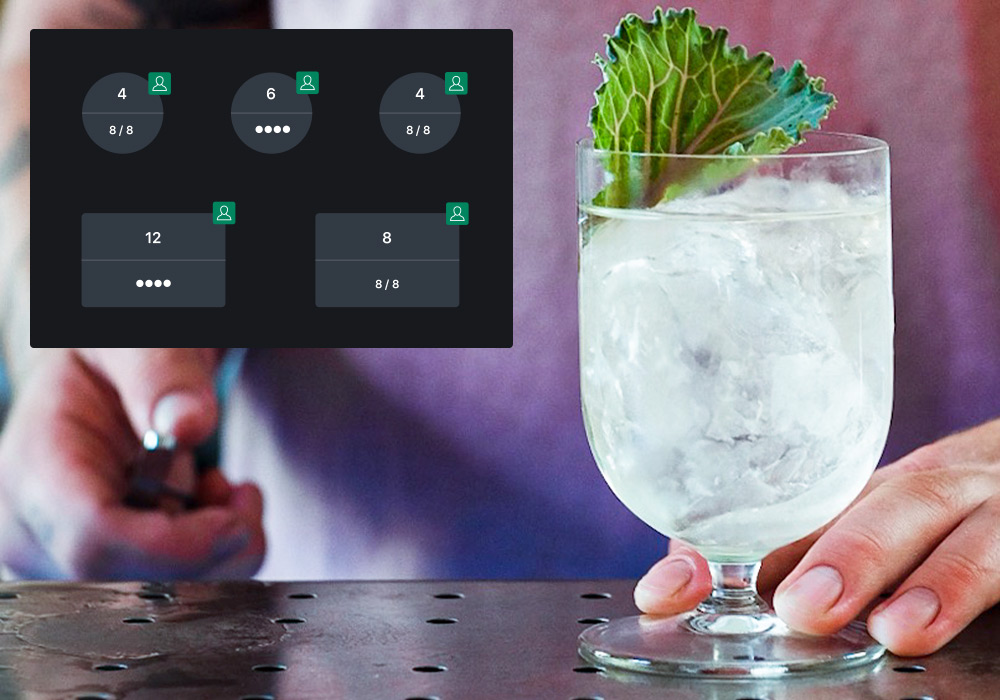 Deliver a frictionless unified payment experience.
Manage a range of payments directly from your Lightspeed Restaurant ePOS software and let customers pay the way they want.
Offer fast transactions wherever you are with credit card, debit card and mobile payments
Let your customers pay quickly at the table from your payment terminal - no more ePOS needed at hand
No hidden costs or installation fees
Rely on a team of experts for chargeback management and fraud assistance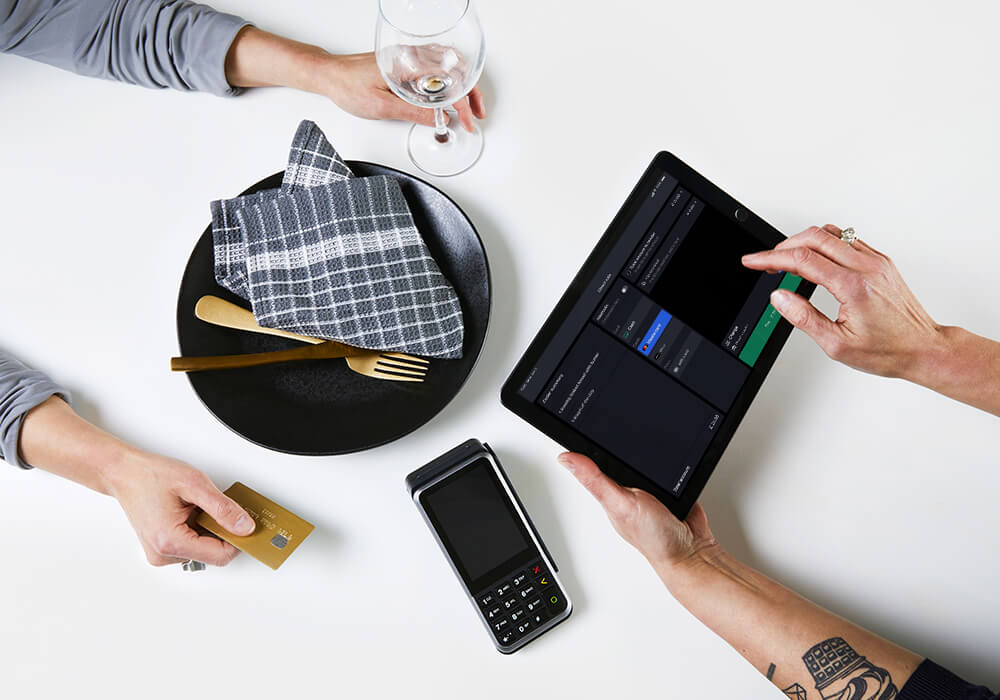 Make data-driven business decisions.
Lightspeed Advanced Insights turns data into actionable steps that help you grow revenue, maximise profit and improve staff performance.
Get a detailed breakdown of your menu performance and feature your best dishes more prominently
Track how often customers are coming back, how much they spend and which menu items they order most
Access server reports to identify top-performers and uncover coaching opportunities
Real-time business data lets you spot trends and make smart, fast decisions about the future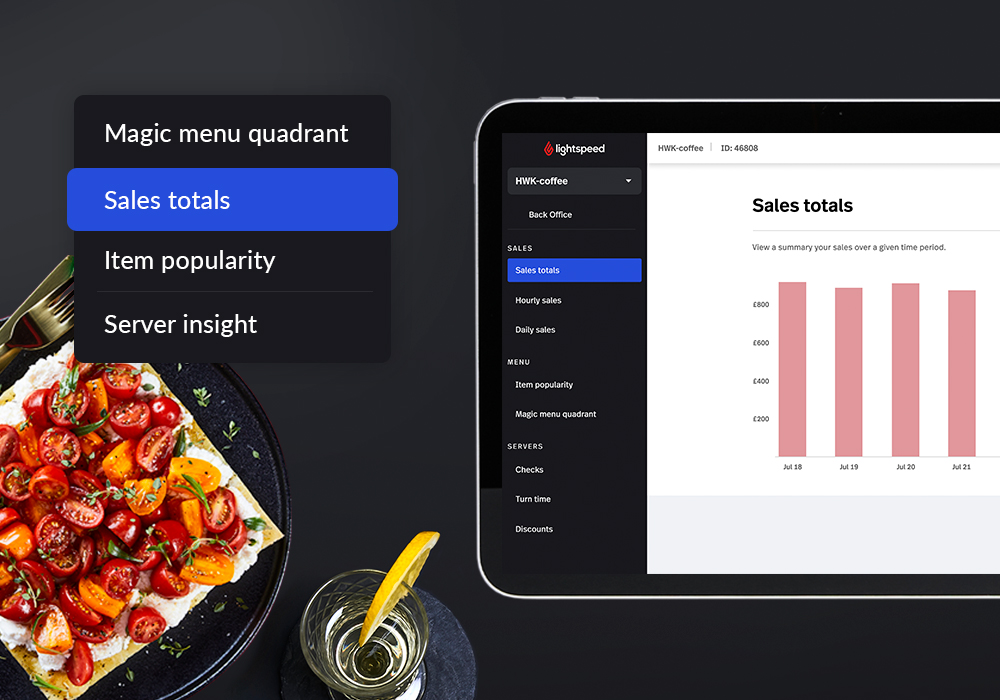 Take control of your stock with Lightspeed Inventory
Make the most of your ingredients with a restaurant inventory management tool that lets you plan ahead and reduce waste.
Ditch the clipboard with real-time, automated stock counts and wastage logs
Create recipes with menu pricing suggestions and gross profit tracking
Manage your suppliers in one overview, and easily create, send and receive orders
See whether your inventory was sold, spoiled or wasted with real-time stock reporting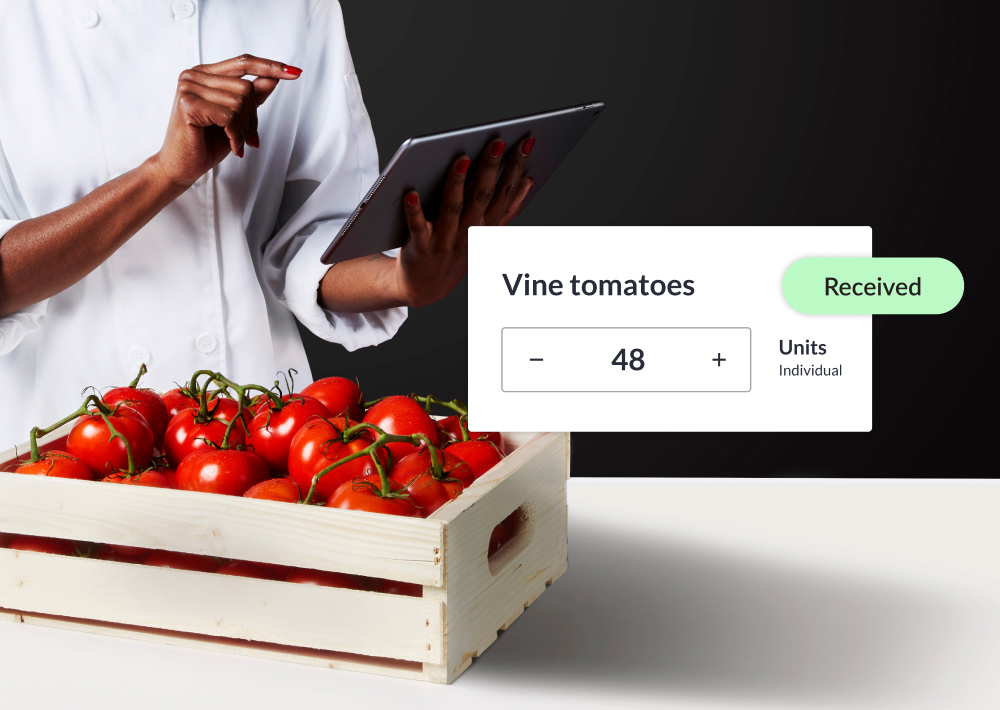 Raise the bar with an ePOS system that scales with your business.
Lightspeed ePOS is a system that grows with you, so you can continue making confident business decisions for your bar or pub. Get the data and tools you need to keep capitalising on success.
Get actionable data for one or multiple locations direct from your iPhone with Lightspeed Live
Train new and seasonal employees in no time with an easy-to-learn bar ePOS system
Edit menus quickly and push edits out to all or selected locations in one click
Seamlessly grow your business with an ePOS system designed to help you scale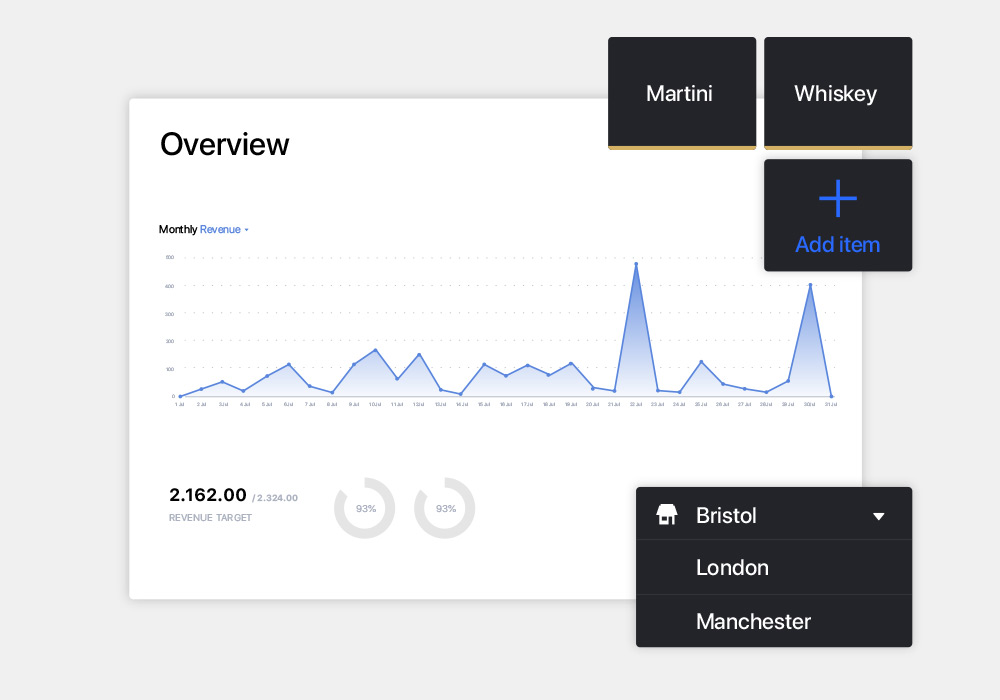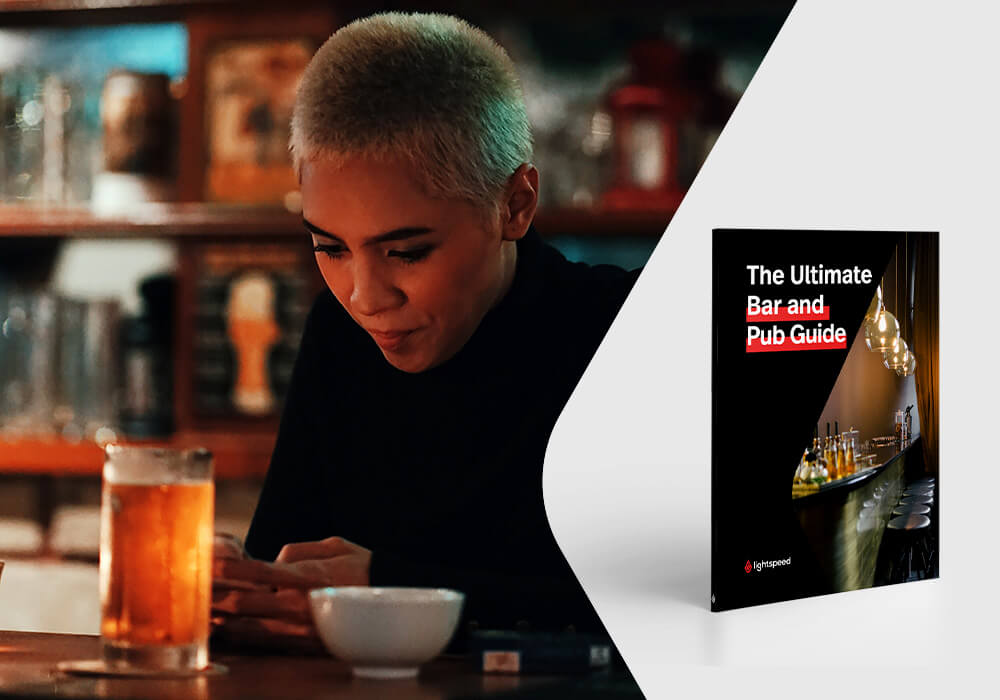 Guide: The ultimate pub and bar guide.
Find out how Lightspeed Restaurant ePOS provides your pub or bar with the tools to thrive in a changing business landscape.
Get the kind of support you've always wanted.
We pride ourselves on our dedicated 24/7 customer support. Get one-on-one onboarding, webinars, demos and videos. All totally free.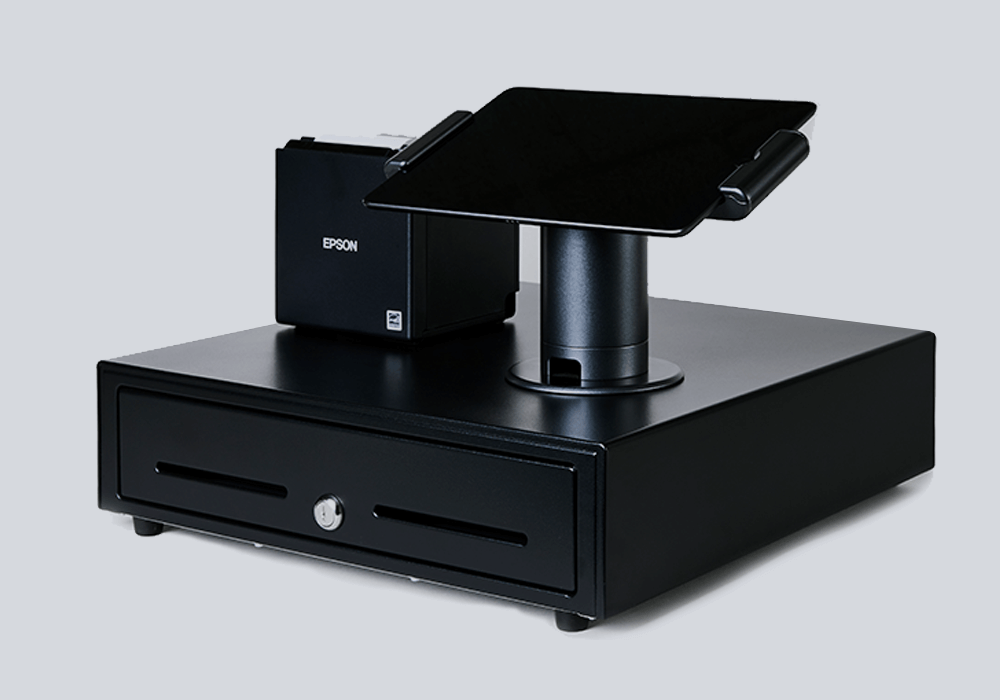 Need hardware? We have that too.
Or use what you already have if that's easier for you. We offer top-quality gear tailored specifically to your needs and can handle the hustle of your busiest shifts.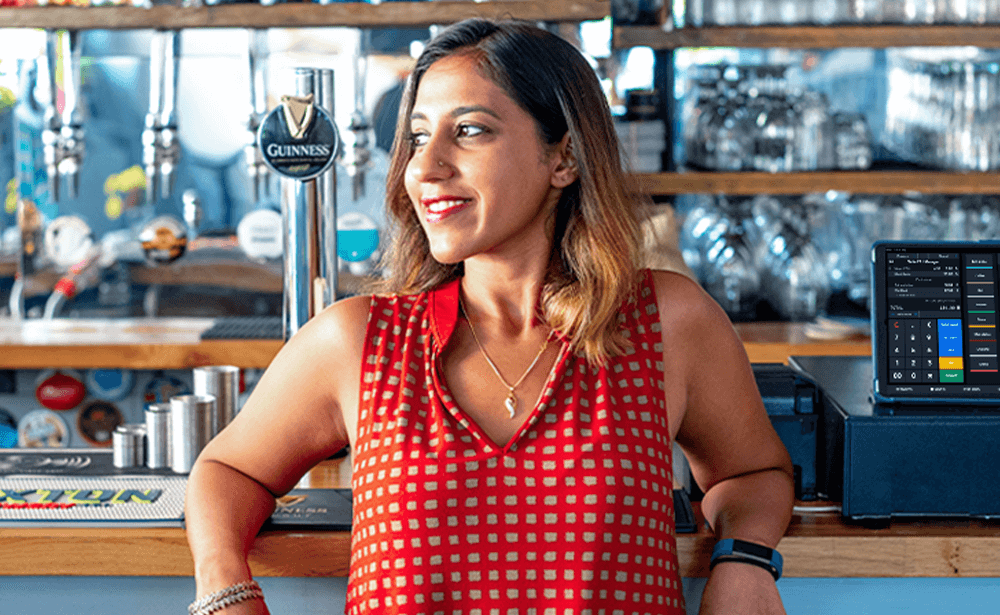 "You can differentiate Lightspeed from a number of systems. We couldn't think of a better way to run a pub."
Gaurav Khanna, The Gladstone Arms
Bars and pubs powered by Lightspeed
Let's talk about what Lightspeed can do for you.
Frequently asked questions
What is a bar or pub ePOS system?

An ePOS system for a bar or a pub is an electronic point of sale. Lightspeed Restaurant is the cloud-based ePOS that can be used in your bar or pub to enter orders, process payments, design custom floor plans and get actionable data for one or multiple locations.

An electronic point of sale (ePOS system) for a bar and pub is a suite of both software and hardware.

ePOS hardware is a blanket term for the physical components of your ePOS system. These include a tablet, a card terminal, a cash drawer, kitchen printer and kitchen display screen.

ePOS software is the actual software application that runs on your tablet or computer.
What is the best ePOS system for pubs and bars?

The best bar and pub ePOS system is one that is cloud-based and easy to use, so you can focus on running your business. Lightspeed Restaurant is the cloud-based ePOS system that lets you track revenue, manage your inventory and much more.
How do bar and pub ePOS systems work?

Lightspeed Restaurant is a modern bar and pub ePOS system that's cloud-based. A cloud-based ePOS system means bar and pub staff can use handheld hardware to process orders which are sent straight to your bar or kitchen. The back-of-house staff see the orders on a kitchen display screen. With a cloud-based ePOS system, you can keep tabs on your bar no matter where you.
Do I need a license to use Lightspeed?

Yes, you need a license for each device you use Lightspeed ePOS on. Each additional device can be purchased at an additional cost. These can be purchased on a monthly or yearly basis. For more information, see our pricing page:

Restaurant pricing
Does Lightspeed integrate with other software?

Yes. Lightspeed is an ePOS system that can integrate with other software providers to personalise your pub and bar's technology stack to suit your unique needs.

We integrate with a range of partners including OpenTable, Mr Yum and MarketMan.

Explore our integrations page to discover the full list of partners including delivery platforms and accounting software.

Restaurant integrations
What operating system does Lightspeed ePOS work on?

Lightspeed works with Apple's iOS mobile operating system and can be used with your existing Apple devices. It is not compatible with Android devices.
Your bar management toolkit.
Lightspeed is your partner in success. Start optimising your operations with these free resources.