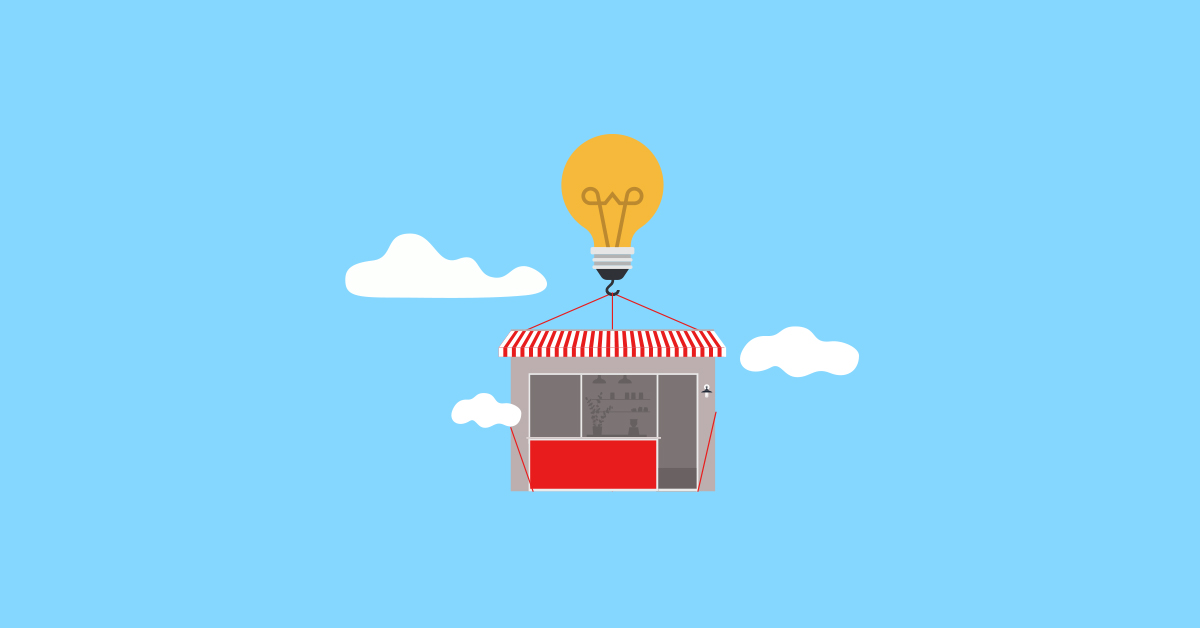 While small towns might not have the same foot traffic as big cities, they can still be bustling with activity and can be the ideal starting point for a myriad of different businesses. Another great factor? There might be plenty of business opportunities ready for the taking. You just need to find the right one!
If you want to start a business, but are having a hard time narrowing your list down to a single, successful business idea for your small town, don't worry. We've got your back.
We've come up with 37 of the most promising potential business ideas for small towns. So read on below and thank us later.
Prepare your business for the future of commerce
Download our free playbook and learn how to sell on different channels, boost loyalty and increase foot traffic with technology.
1. Coffee shop and bar
When you think of your neighborhood coffee shop and bar, you might not think of the same establishment. But if your town is small enough, and clientele scarce, merging these two business ideas might be just what the mayor ordered.
Now, before you go telling us that combining after-school 12-year-olds and college 21-year-olds is a terrible idea, hear us out. We're not suggesting a full-on bar, simply a coffee shop that after 4 pm also serves wine and beer. The concept behind being a coffee shop that serves alcohol is that in the post-noon hours, coffee consumption begins to taper off significantly. If you're looking to stay open later and need the cash, filling an additional need in your small community is the perfect business idea. Now you not only have a place for business meetings and freelancers, but also happy hours and first dates.
One additional thing to keep in mind is to make sure that your coffee shop design appeals to both a mid-day and a post-work crowd. Nothing says small town charm like a simple, relaxed business layout. Opting for a design concept that is genuine and modest, along with a coffee shop POS that will make ordering feel like a breeze, will suit most customers and provide that small town ambiance patrons crave.
2. Pet grooming and boarding
Pet Businesses are a $60 billion industry in the United States, so it just plain makes sense that a small town has at least one pet grooming or boarding facility or a combination of the two in order to tap into the potential. The pet industry is also one that shows no signs of slowing down. In 1988, 56 percent of households in the United States owned a pet, in 2016 that percentage jumped to 65. This means that there are almost 80 million households in the U.S. with at least one pet.
Pet grooming and boarding are also businesses where convenience and distance matter, making them perfect ideas for rural businesses. No one wants to drive two towns over to drop their pet off for a trim, nor drive back to pick them up. Since most small towns don't have a pet specialty chain such as a Petco, businesses can also capitalize on the lack of a major pet store where owners would usually purchase food, toys and clothing for their pets. If you plan your business well, you can become the one-stop-shop for all things furry. And that translates to big profits.
Starting your own pet store doesn't need to be daunting. To get started, find a pet store POS that does all the heavy lifting for you and will help turn more shoppers into loyal regulars.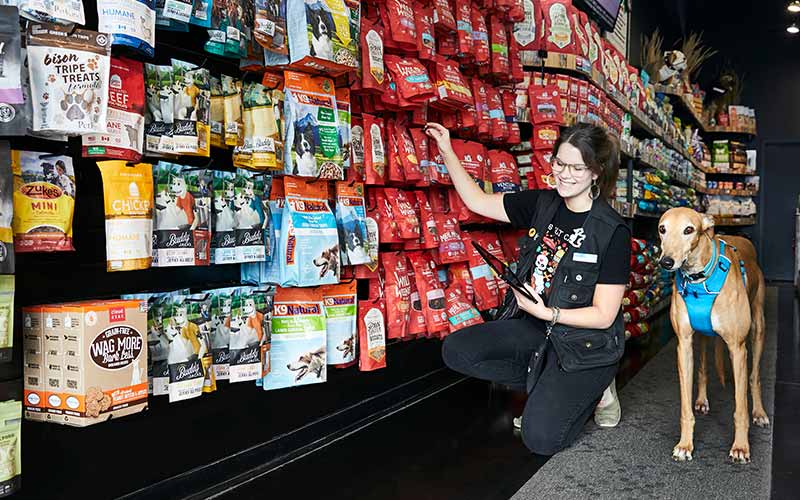 3. Clothing boutique
One of the primary amenities that small towns tend to lack is decent shopping. And we don't just mean a large shopping mall. Often, those living in smaller towns and communities have to drive significant mileage just for basic clothing necessities. That's why starting a clothing boutique will not only put you on the map but will make you a popular destination for most residents in the vicinity. You'll pretty much be the mall substitute for all things teen-related. Just make sure to stay up-to-date on the latest trends and apparel POS technology.
4. Vape shop
Though this might seem like a very niche market for a small town business, the reality is that the vaping industry (and community) is currently exploding in the U.S. To give you a sense of how big the vaping market is, Quartz reported that Yelp has 10,591 "vape shops" currently listed in their database. That's a huge number, especially considering that the rate of traditional smoking continues to steadily decline. Depending on where you are in the country, however, due to state regulations, opening a vape shop will be easier in some states than in others. So make sure to check out your state's laws before pursuing this business idea. Once you've done your research, you'll also need technology that helps you stay compliant. When choosing your vape POS solution, make sure to choose a system with built-in tools that help you follow local and federal regulations. Resources such as VapeMentors can also help guide you when getting your business up and running.
5. Bakery
From your morning coffee to your kid's birthday cake, neighborhood bakeries can fill a vast number of potential small-town needs. Though owning and operating a bakery is hard work, if it's your life-long dream to produce pastries for the masses, it's a business idea that can be incredibly rewarding. Employing youth from your town is also a great way to give back and stay connected to your community. If you're a newbie to owning a business in a small town, doing research on opening a successful bakery is extremely important. You'll also want to familiarize yourself with how to price baked goods.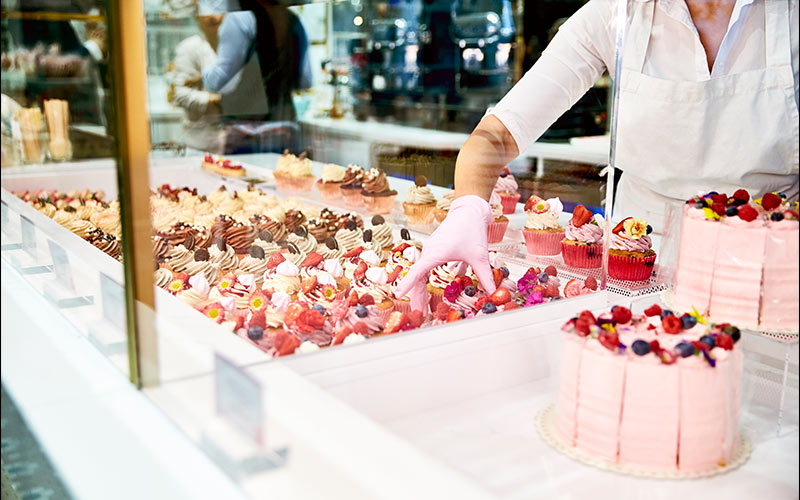 6. Grocery stores and specialty food shops
Maybe this is an obvious choice for a small town business opportunity, but sometimes the obvious answers are the most overlooked. Though a grocery store might not sound like the most exciting business choice, it is one of our most practical recommendations and one that your whole town is guaranteed to need. Like many small town business ideas, there are many directions you can take this business in. Perhaps your town already has a local grocery store, in that case, opening a specialty food shop might be the right call. If your town already has that as well, what about a wine or cheese shop? Though you might be thinking, "how much wine or cheese can one small town consume?"
Remember, when serving a small community, options are limited, and this can open up an opportunity for you to serve residents in more ways than one. Just make sure not to bite off more than you can chew. Being a few things to a few people is ok, but don't try to be everything to everyone.
7. Lawn and gardening service
One thing that most small towns have in common is grass, lots and lots of grass. Since small towns tend to be in rural areas, more residents are likely to have lawns and larger gardens. That means people will be on the hunt for lawn and gardening services. A few of the benefits to starting a business such as this in a small town is its predictability, reliability and scalability. Once you begin finding customers, as long as you have quality services that are reasonably priced, you're likely to keep the same customers for years. You'll also be able to predict the repeat services that customers will need. Not only does grass need to be cut repeatedly, but lawns need to be fertilized and treated for weeds and bugs on a regular basis. A landscaping business is also an ideal small town business idea that will scale well. You can start off by offering a few services such as lawn and shrubbery care, but can later expand to offering snow removal services as well.
8. Food truck
Opening up a taco or food truck might not have been first on your list of ideas for a successful small town business, but depending on the location of your town, the seasonality of its residents and the weather, starting a food truck business can be a great investment. Many small towns have vibrant communities, and often these include outdoor activities such as sporting events, festivals and markets. Having the ability to drive your business where the crowds are means major cash in your pocket. Food trucks also have the added benefit that they can be rented for special events. So for a small town that might lack a proper catering service, being able to hire a food truck for a birthday party is a perfect local option.
9. Thrift shop
Yes, there might be fewer people in a small town, or fewer stores and shops, but that doesn't mean that babies don't grow out of their onesies, people don't buy new furniture and kids don't move off to college. Opening a second-hand store or thrift shop is a great way to help the people of your town recycle unwanted items while giving those that might not have as much a less expensive shopping option. One reason why opening a thrift store in a small town is a great idea, is that much of the merchandise you sell you will receive via donations. This does present logistics to think about regarding how to regulate and keep track of inventory, but it also means that even though you sell items for less than a traditional store, you'll never owe money to a middleman or manufacturer. Cha-ching!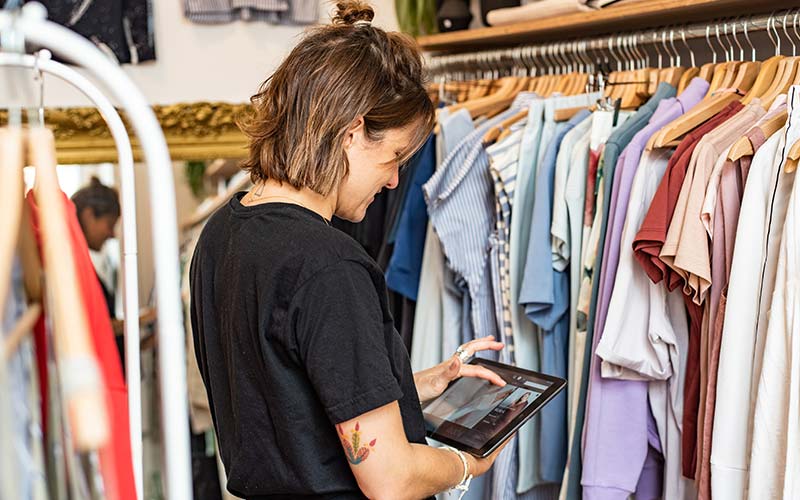 10. Tutoring service
Where there are homes, there will be children and where there are children there will be tears over math and grammar. Though the internet abounds with online tutoring services, nothing can ever replace the benefits of having an in-person teacher. In addition to being a great business idea for small towns, tutoring can also be a profitable business for both yourself and those working for you. If you are looking to hire employees, we recommend starting with a few tutors that specialize in math, reading, writing and science. Don't attempt to hire tutors that brand themselves as a jack of all subjects, those individuals are few and far between and most likely would be too expensive for you to employ from the start. Instead, look for tutors that specialize in one subject and have previous tutoring or teaching experience.
However, you can also start on a small scale and operate as your sole tutor to start. Since most children do their homework in the evenings, tutoring is also a great part-time business if you're already employed elsewhere. Many tutors operate as home-based businesses, allowing you to save on rent and utilities.
11. Car wash
No matter where your small town is located, one thing is for sure: people prefer shiny modes of transportation to muddy, rusty wrecks. You pay your car payment every month, so your vehicle might as well shine! If there isn't a car wash in your town already or at least one in the next town over, opening a cash wash might be your perfect small town business opportunity. One thing to think about before getting started: location, location, location. Nail this stage of the planning and you'll make the rest of your ride significantly easier.
12. Gym and exercise studio
If you think that starting a gym in a tiny town is a bad idea, think again. Though fitness businesses are great small town business opportunities, they are especially lucrative for locations where the weather is colder more months out of the year than not. It's also worth mentioning that the boutique fitness trend is red-hot at the moment and shows no signs of dying down. The appeal of massive gyms with rows and rows of weights and cardio equipment is losing popularity. Meaning, there is no better time than now to capitalize on the boutique fitness trend.
13. Restaurant
Every town, big or small, needs (and deserves) a few good restaurants. Your local pizza castle won't suffice for all occasions and events. But much like owning a bakery, opening a restaurant is not something to go into halfheartedly. You need to have the passion, the drive and the obsession of both a great entrepreneur and a chef (or at least a hard-core foodie).
If you have that drive and experience, however, being a restaurateur can be a successful endeavor and a great business for a small town. Just be aware that as glamorous as it might seem from the outside, one-quarter of all restaurants will fail within the first year. We don't say this to discourage you; it's just good to know what you're up against. Doing your market research prior to opening, and investing in technology such as a restaurant POS system, can help you ensure your business stays open and on top.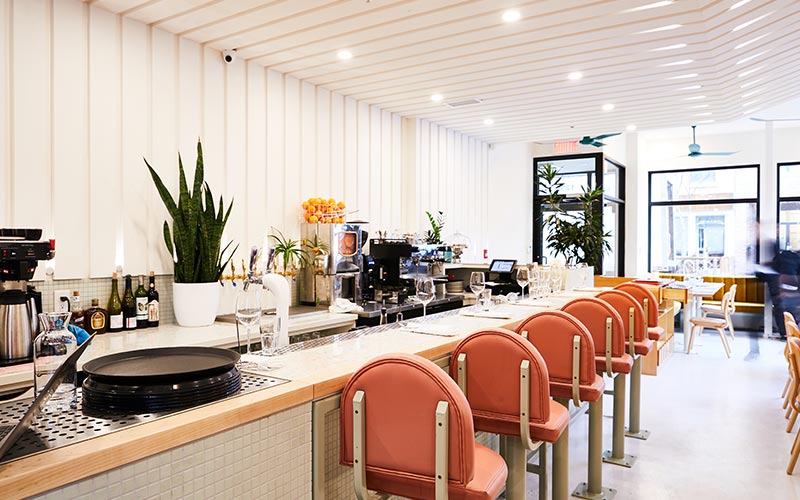 14. Sports bar
Though we already suggested a wine bar/coffee shop combo above, the clientele you'll attract for that small town business idea versus this one is significantly different. Think first dates and book clubs versus Super Bowl Sunday and Monday Night Football. Speaking of which, special events for sports games can drum up major business and with the right bar POS, you'll be able to handle busy nights and game days with ease.
Opening a successful sports bar in a sports-centric town can be a great investment and the business model is pretty simple too. But if you miscalculate the interests of your town, it can also be disastrous. So make sure you know the personality of the community going into this venture.
15. Specialty health food
There is one trend that has been sweeping the country for the better part of two decades: health food. Though what is considered healthy food has shifted and changed frequently over this period of time, the general concept of eating healthier to live longer and look your best is not going anywhere. One facet of this trend that has scientifically proven benefits is eating organic food.
People eat organic for a variety of reasons, but living in rural areas and small towns can often make it difficult to find fresh organic produce and food. Global sales of health food is expected to increase to 811.82 billion U.S. dollars by 2021. Whether or not you consider yourself a health nut, that's a hard number to ignore. Research also shows that consumers are willing to spend more on healthy food. So if access to allergen-free and organic food is limited in your area, consider going the organic route. Whether you live in a small or large town business idea, a health food store is a good idea wherever you reside.
16. Hair salon or barbershop
It's one service, that regardless of your age, most people need a few (if not a few dozen) times a year. If you're currently calculating the average number of women in your town and multiplying it by three, thinking that is the amount of business you will drum up yearly, you need to think bigger. Opening your own hair salon or beauty salon has a variety of additional services that go far beyond haircuts. Think coloring, nails and makeup, just to name a few. And remember, men tend to get their hair cut at least once a month. Quality cuts, depending on your geographic area and the experience of the stylist can go for around $100. Just make sure you have a solid business plan before opening up your small town shop.
17. Ice cream shop
Opening an ice cream shop in a small town is a business idea guaranteed to draw a crowd. Knowing your product, being familiar with the most popular ice cream flavors and having a willingness to work nights and weekends are all important factors to take into account. Just remember, this business comes with the challenges of seasonality. So, as we recommended boutique fitness businesses as great for cold weather climates, we are recommending ice cream shops for areas that are warmer. Find the perfect town with the perfect weather and this small town business idea is a no-brainer.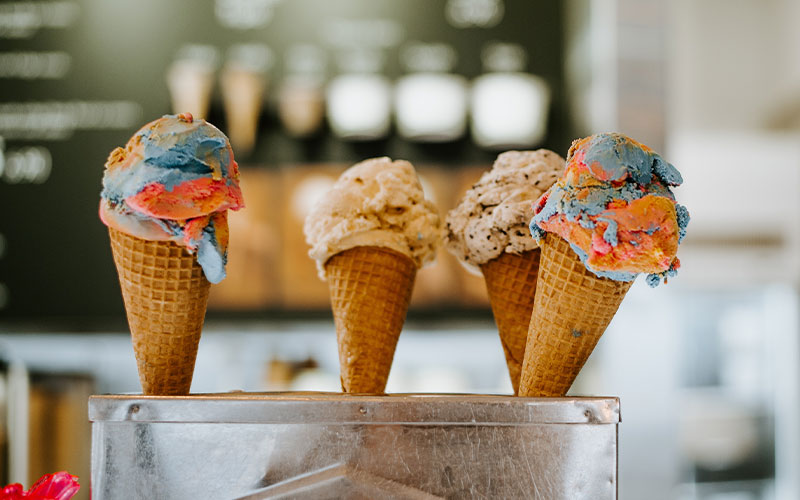 18. Home improvement
Are you the one all your friends call when their sink is clogged or their roof is leaking? Are you looking to start your own business but not thrilled about having a brick-and-mortar location? A home improvement business might be just the small town business idea you're looking for. When small towns lack a basic handyman, residents must book appointments days, if not weeks in advance to have a larger service visit their home. That's not so convenient if your toilet has been clogged for three days. As long as you are qualified, have the experience and know your way around a tool shed, starting a handyman business is fairly straightforward and requires little overhead.
19. Gift card shop
Americans purchase on average 6.5 billion greeting cards each year. While sales are estimated between $7 and $8 billion annually, according to the Greeting Card Association, many of these cards are now purchased in big box stores, such as Target and Walmart. Those living in small towns often don't have access to these types of stores, at least not in their immediate vicinity. Providing the people of your town with a place to not only purchase cards but gifts as well is a prime retail opportunity. The variety and diversity of products you can carry are endless, which allows you the freedom to play around with your inventory until you find that special mix of products for your small town business. Plus, the profit margin on gift cards can be quite high, making this a potentially very lucrative business.
20. Flower shop
It might surprise you, but opening a flower shop is a fairly inexpensive business idea and great for small towns. That is, less expensive than say a restaurant or a car wash. Starting a flower shop has relatively few costs compared to other retail businesses. One of the only costs you will be faced with is the purchase of a cooler to keep your product (aka pretty flowers) fresh and cool.
Though your local community will be thrilled to have fresh flowers in their town, you will still have the struggle of competing against online delivery services. Remember, if you are the first florist the town has ever seen (or at least for a while), they are probably used to ordering online. Habits can be hard to break. The best way to compete with the online sea of flora is with reasonable prices, attention to detail, great customer service and a sprig of creativity.
21. Cleaning service
Similar to a handyman service, a cleaning service is also a solid business idea for small towns. That is if you are looking to forgo a storefront. Though it's becoming increasingly popular these days for customers looking for cleaning services to use larger companies or startups, often services such as these either haven't expanded into rural areas or don't have contract workers willing to travel to more remote towns. This might be frustrating for those seeking a sparkling kitchen, but it could mean a massive business opportunity for you! It's also one of the easiest businesses to start with very little, if any, overhead.
22. Bookstore
Bookshops might now be different and resemble little of what most of us remember from our childhoods, but that isn't necessarily a bad thing. If anything, the need for bookstore owners to create new and innovative ways to succeed has opened up a plethora of additional business opportunities. And isn't that what small towns are all about, creating opportunity and coming up with creative ways to provide the most options for their communities?
Of course, if you decide to open a bookstore as your small town business you'll want to make sure that the main focus is books. But that doesn't mean you can't incorporate other aspects of your community or additional products into your store. It's rare nowadays to go into a bookstore just for books. They're now a prime destination for gifts, crafts, e-readers, coffee and events. Selling a variety of merchandise and holding events will diversify your revenue stream and bring additional customers into your store, those that traditionally might not be the paper book type.
It also might surprise you that though there are far fewer bookstores around these days, sales at bookstores that have weathered the storm are up five percent. Though it is partially due to less competition, it is also that the opportunity to reinvent bookstores for the 21st century has proved lucrative.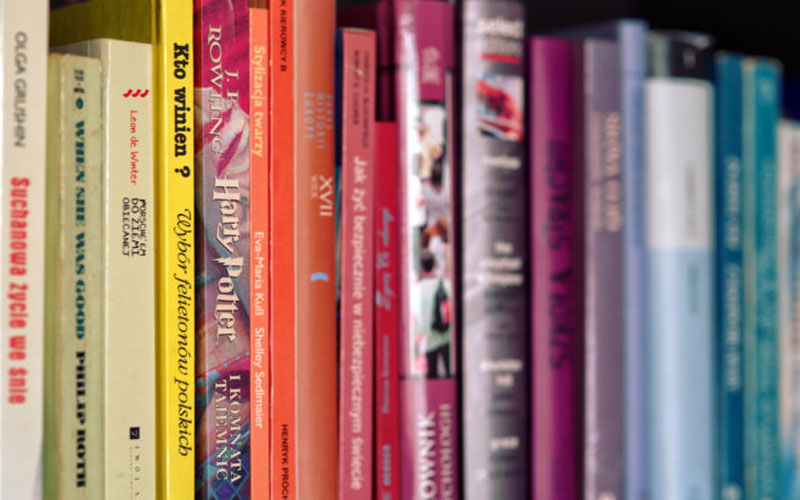 23. Electronics dealer
If you're looking to do something a little bit off the beaten path, now's the time. How about trying your hand as an electronics dealer specializing in drones and drone accessories? If this sounds a little too off the straight and narrow, trust us, it's worth a go. The commercial drone market is predicted to grow to over $1 billion by 2022. That's a massive, profitable market and you have the opportunity to get in early and be a disruptor. Looking for an out-of-the-box small town business idea that can help you earn some extra money? This is it!
24. Bed and breakfast
If you have ever lived in a small town and entertained houseguests, you've probably often wished that your town had a bed and breakfast. Though small towns with a tourism industry will often have historical inns or at least a motel or two, towns that aren't exactly Plymouth, MA or Williamsburg, VA often go without. That means no place for the in-laws to stay or guests for a family reunion or wedding. Opening a small inn or bed and breakfast can help fill a need in your area. If you're worried about being able to keep your rooms booked, go small. And to keep track of bookings, you'll need to find a reliable bed and breakfast or hotel POS that will work seamlessly with your PMS system and manage bookings, hotel integrations and things like room charges.
Bed and breakfast owners also tend to live in the same homes they manage, often converting their larger homes into B&Bs. This is a great idea for those who have recently become empty nesters with too many rooms to fill. If you're later in life and looking for business ideas for small towns, this concept is a great one to explore.
25. Bowling alley
Though not the cheapest of business ideas on this list, it's one that can be extremely profitable as well as appeal to the widest range of patrons in a small town. A successful bowling alley can become the center of a town's social life. Besides the obvious bowling revenue stream, food and drink (especially alcoholic beverages), can also help you pull in the big bucks. Small town bowling alleys can also be rented out for additional income. Like all businesses, large and small, having a quality business plan for your bowling alley is incredibly important.
26. Microbrewery
Starting a microbrewery is not for the faint of heart. It's also not for those that don't dream, live and drink beer like it's the water of the gods. But if this sounds like you then go for it! Even if it might seem like a saturated industry, the reality is that even though microbreweries are opening at a rate of two breweries per day, it's just not enough for the demand the industry is seeing. Plus, all of this pent up demand means that you won't have to worry as much about marketing. There's a good chance that customers will be lining up to walk through your doors. So if you've been hesitant to follow your passion, let us just put this out there that this is the time to tap into a business industry that is perfect for a small town.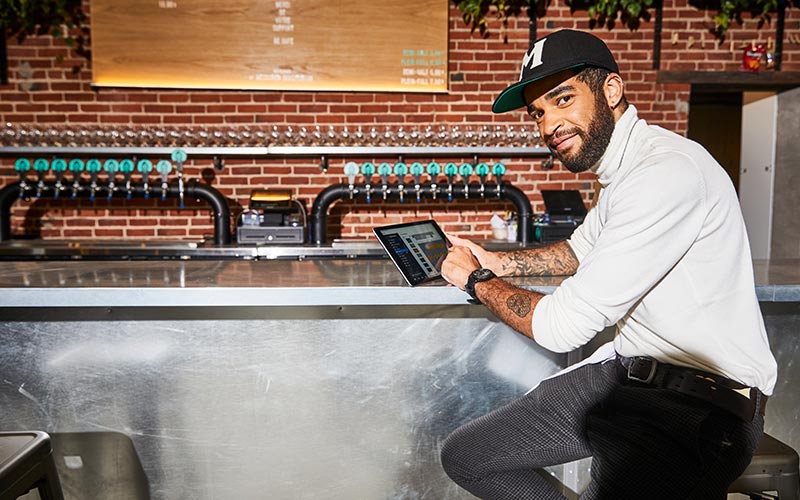 27. Massage therapist
Just because you don't have the hustle and bustle of the big city breathing down your neck, doesn't mean small town residents don't have aches and pains and plenty of stress. If you're a people person that likes working with their hands and meeting new people, this could be a great career and a profitable business idea for a small town. Massage therapy does, however, require a significant amount of training, so it's not a business you're going to be able to open in the next few weeks unless you are already a licensed massage therapist. There are, however, a variety of schools and programs you can enroll in to become licensed. Once your training is complete, being a massage therapist allows you to set your own hours, work when and where you like and develop a strong repeat customer base.
28. Men's grooming
Statistica data predicts the male grooming industry to be worth $29.14 billion by 2024 — up from $21.65 billion in 2018. It's why we see online brands like Dollar Shave Club, Beardbrand and Harry's reach popularity quickly. One thing brick-and-mortar retailers can do that those brands can't is to create an immersive men's grooming experience. Offer grooming services or consultations in-store and allow customers to touch, feel and smell your product to seal the deal.
29. A co-op or community space
People like to be part of a group, and retailers have a unique opportunity to foster community through their physical space. One example is Deep Roots Market, which is a grocery store that also has community space and hosts in-store markets with local merchants.
Meanwhile, the outdoors retailer REI charges co-op members a one-time $25 fee for lifelong benefits including discounts, exclusive sales and store credit rewards for qualified purchases.
30. Sustainable goods
Industry data shows that over a third of consumers would pay more for eco-friendly products, which tells us that there is a solid business opportunity around sustainable goods.
Perhaps that's why Allbirds, a shoe company dedicated to using sustainable materials, was named a brand to watch by Design Retail Online.
31. Feminist brands
With today's social movements, feminist brands are gaining traction. Fiercely, for example, has built an entire brand of T-shirts based on women empowerment. Brick-and-mortars can also consider hosting in-store events, such as free self-defense classes or women-led leadership workshops.
We can see this in action in Stacks House, a pop-up store in Los Angeles that centered around empowering women to take control of their finances. While the majority of the space was dedicated to Instagram-worthy spaces, the shop also had a retail area filled with female-centric merchandise.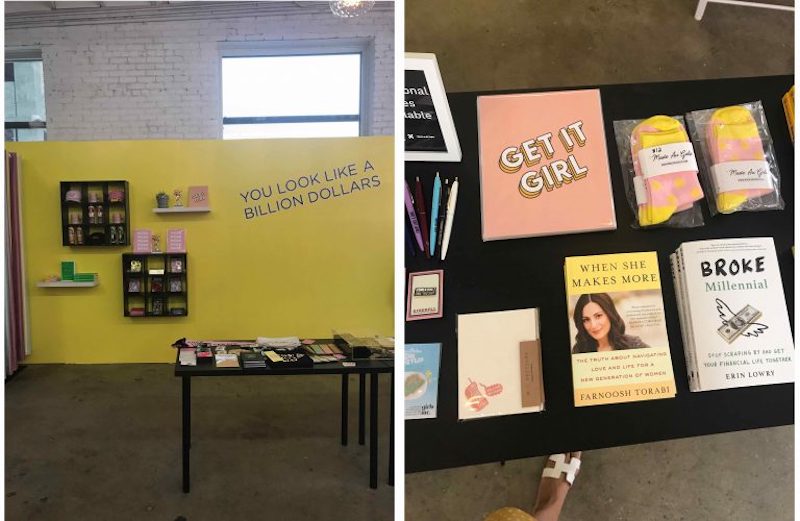 32. Obscure or one-of-a-kind products
Everyone loves a one-of-a-kind find. If you have access to unique products that you can create or purchase and resell, you could've found your next retail business idea. Brick-and-mortar stores make the perfect showcasing space to display your discoveries, and allow shoppers to discover treasures for themselves. Rare Finds is an excellent example of a retailer that follows this business model.
33. Nostalgia
Just like unique finds are commonly sought after, nostalgia strikes a chord with consumers that makes it hard to resist. Striking up memories from years past, these products appeal to shoppers on an emotional and personal level — leaving less room for rationalization and more opportunity for overspending.
Jay and Silent Bob's Secret Stash sells products devoted to the Jay and Silent Bob movies, as well as other pop culture references that have garnered cult followings, like Star Wars and The Lord of the Rings.
34. Alcohol
Peep the National Retail Federation's list of Hot Retailers, and you'll see Wine.com as one of the leading companies on the list.
It goes to show that alcohol is one vice that remains in demand regardless of the state of the economy.
Grain & Vine is a boutique wine and spirits shop that has built its success on unique and rare offerings. And there are several ways to go as a physical retailer, whether you want to brew your own or simply source and sell someone else's libations.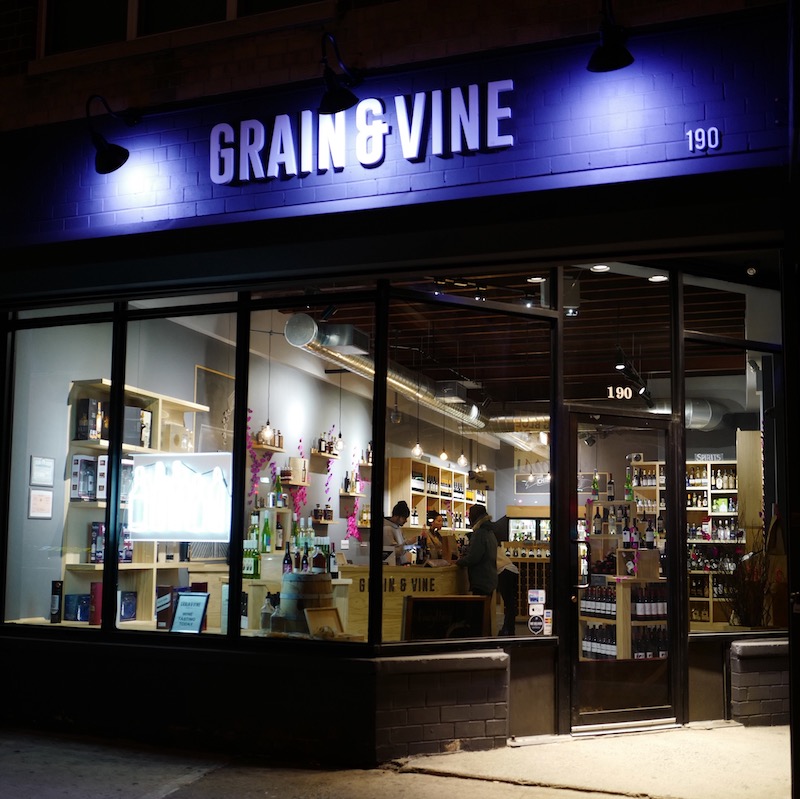 35. Locally curated goods
A survey by Yodle examined the "shop local" movement and found that most consumers prefer to shop locally, and would happily spend more doing so. If you don't have your own products to sell, you can source local goods from nearby merchants and makers to resell in your store.
Bread and Butter Letter owners Rose Hope and Sarah Firmston curate handmade goods from across New Zealand to sell at their shop. "What started as an idea for creating a craft market-like store has transformed into a central hub for conscious consumers," said Hope.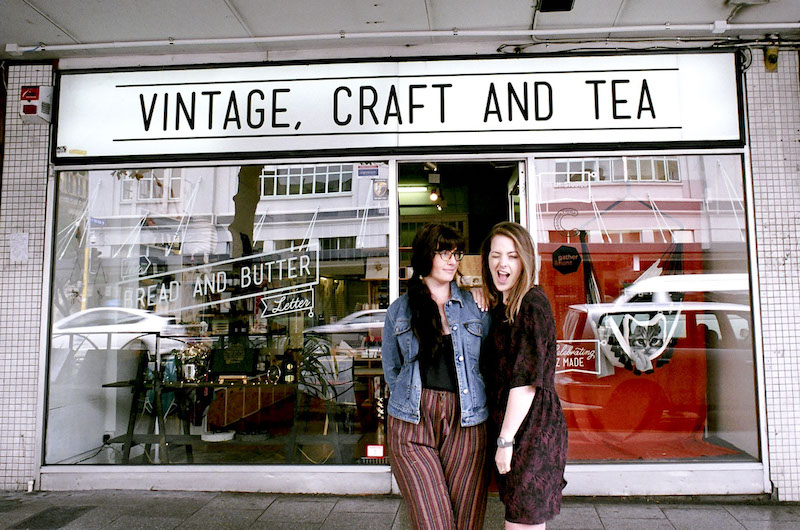 36. Children's products
In recent years, parents have spent more on their children due to decreases in school budgets, making child-oriented stores some of the fastest-growing in the industry. The average parent spends $6,500 on toys alone over the course of a child's life.
Plus, growing populations means more babies. So whether it's toys, clothing or something in between, catering to the youngest consumer base is a real retail opportunity.
37. Organic cosmetics and skincare
Cosmetics is a tried-and-true vertical in the retail industry. But do you know what's even more popular than cosmetics and skincare products? Those which are organic.
Per Energias Market Research, "the global organic beauty products market is expected to increase from USD 14.8 billion in 2017 to USD 28.7 billion in 2024, at a CAGR of 9.9% from 2018 to 2024." Successful retailers in this category like Lush do a great job of selling not only organic, but wholly ethical and sustainable, products.
Choosing the right technology for your new business idea
Regardless of the business idea you choose for your small town, proper planning is essential to the success of the business. And since being a small business owner is both a major lifestyle and time commitment, make sure your choice is one you see bringing you both profit and joy for the foreseeable future.
If you're looking to start your own business and want a POS that will do all of the heavy lifting for you, it's time to talk with one of our Lightspeed experts!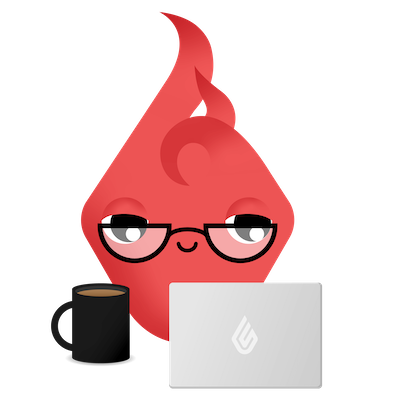 News you care about. Tips you can use.
Everything your business needs to grow, delivered straight to your inbox.