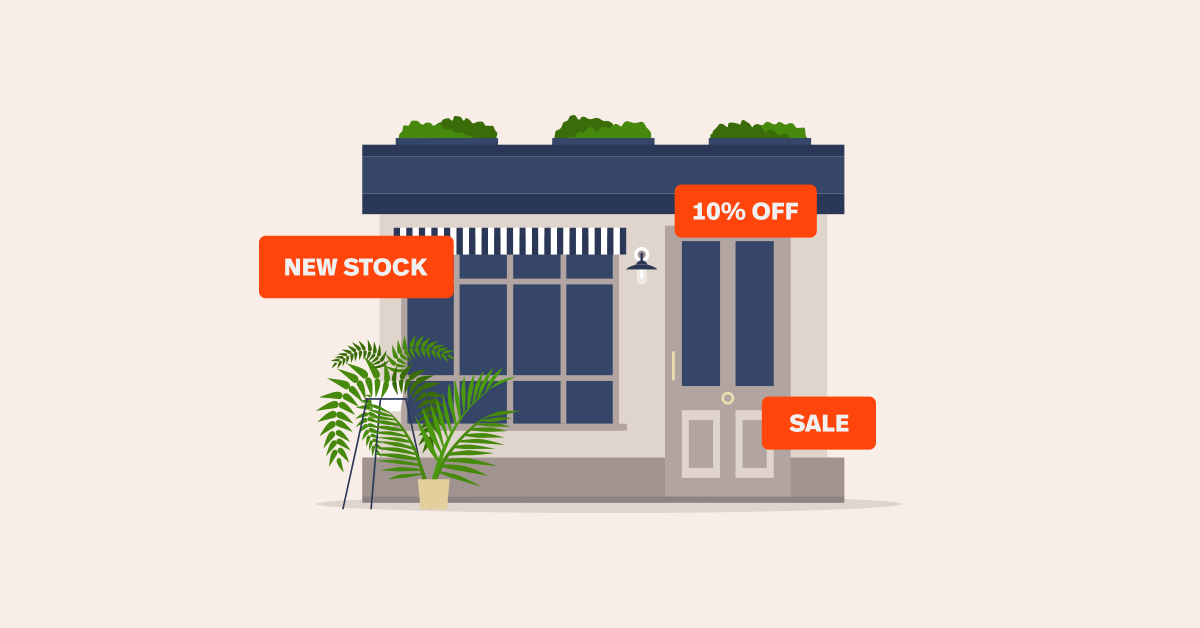 All retail businesses need marketing to stay relevant. Without marketing strategies, you'll have trouble introducing your brand to new customers and driving them from awareness to being interested, in pulling the trigger and buying your product.
Retail marketing is all about expanding your reach, connecting with customers, nurturing relationships and establishing your unique selling proposition (USP). It helps you differentiate yourself from your competition, and it's what helps you to attract customers and grow your business.
Marketing isn't just a luxury for large businesses with big budgets; it's a necessity and it can be done on a budget.
Fortunately, there are tons of marketing options that can help retail businesses in every industry and size reach their audience, even if you have a tight budget or you don't have a ton of experience in marketing. In this post, we're going to go over 12 different marketing strategies and promotion ideas for retail businesses and discuss how to choose which will be best for you.
Reinvent your business for sustained success
While the retail sector reopens across North America, owners and operators face a whole new set of challenges. Download our free playbook and learn how to diversify sales and build a more resilient business post-pandemic.
What is retail marketing?
Retail marketing is simply marketing to promote your retail store. Marketing does not necessarily have to include paid channels (often referred to as "advertising"), and it can include plenty of free or low-cost options.
Marketing includes both in-person and online marketing strategies, which can encompass everything from contests on social media to having a sign outside your brick-and-mortar store detailing a special promotion.
In many cases, businesses benefit from using a combination of retail marketing strategies at once (known as a "marketing mix") to reach more people at a time.
The 4 P's of marketing
When you read about marketing, it's common to see "the 4 Ps of marketing" mentioned on a regular basis.
The 4 P's stands for the 4 pillars of marketing, which are made up of the following:
Product:

How you market the product is influenced by the product and the brand itself. Branding, USP, and packaging matter here.

Price:

How you can leverage price for your advantage. This may include charging higher rates to signal exclusivity or leveraging discounts to drive sales.

Place:

What channels are you selling on, and what locations are you selling to? This focuses largely on your marketing distribution plans.

Promotion:

This is the actual advertising and marketing campaign you create, how you're creating brand awareness and generating publicity.
Your marketing campaigns should all take the 4 Ps into consideration.
Let's look at an example.
Say that your retail store is selling rubber dog toys for tough chewers and you want to drive more sales quickly. You focus on sprucing up your product pages to target SEO keywords like "tuff dog toys" and "durable dog toys," and make sure the product pages are strong.
You price them competitively, offering 10% off the first order, and run ads on Facebook targeting dog owners. You also reach out to Instagram influencers who are all about their dogs with large followings and ask them to promote your products. You focus on marketing copy talking about the safety of the toys themselves.
This marketing plan accounts for each of the 4 Ps and is likely to see sales as a result.
12 retail marketing strategies to use in-store and online
When you're considering what exactly you want your marketing mix to be and how you want to reach your audience, it's good to look at a number of different options to see what would work best for you.
There are two main types of retail marketing strategies to consider: in-store retail marketing and online retail store marketing.
In-store retail marketing

In-store retail marketing focuses exclusively on leveraging the customer's in-store experience to promote brand and product awareness and to hopefully drive sales immediately. Some of these strategies will also seek to actually drive traffic into the store, too.
There are seven iron-clad in-store retail marketing strategies you should think about using if you have a brick-and-mortar retail store.
In-store merchandising
Window displays
Curbside displays
Staff
Partnerships and collaborations
In-store events
Referral programs
In-store merchandising
In-store visual merchandising includes everything from storefront displays and product displays. The idea is to display your products in a way that draws attention to them.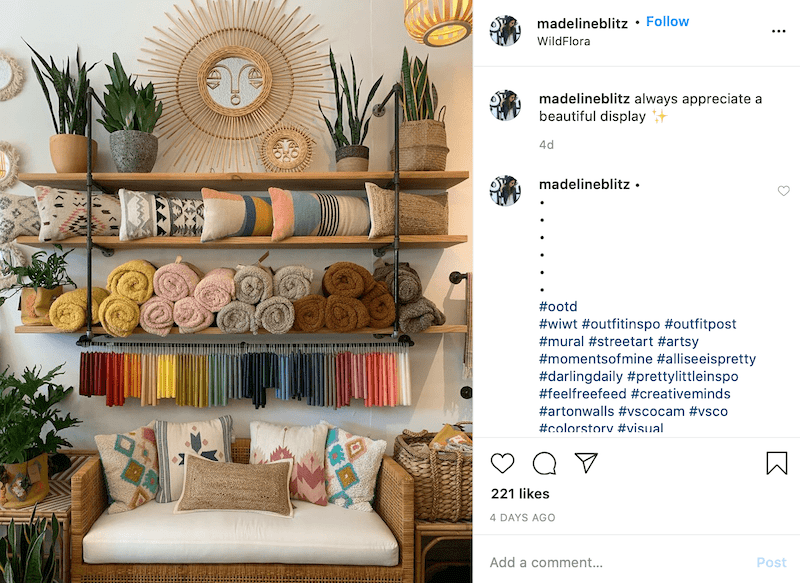 This can include any of the following:
Signs promoting buy-one-get-one deals

Putting your fastest-selling items on a mannequin in the center of the store

Point-of-purchase displays

that encourage users to add on last-minute "impulse purchases" as they're standing at the register
Window displays
Window displays are a great way to capture people's attention as they're walking or driving by your retail store, hopefully drawing them in. You can show off some of your best-selling merchandise and represent your brand in an exciting, creative way.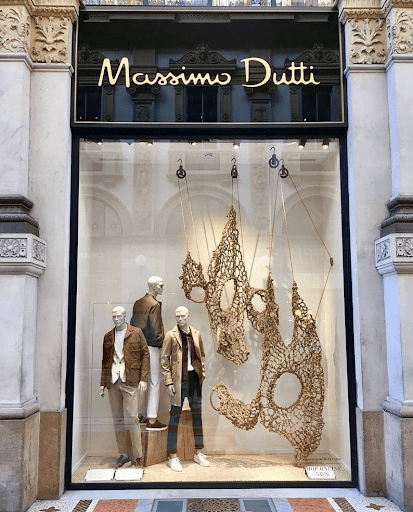 When creating window displays, make sure to use lighting, color, and mood to your benefit.
Curbside displays
Curbside displays are similar to window displays. The entire focus is on capturing foot traffic as they're walking past your store, letting them know that you're open, and sharing what you have available.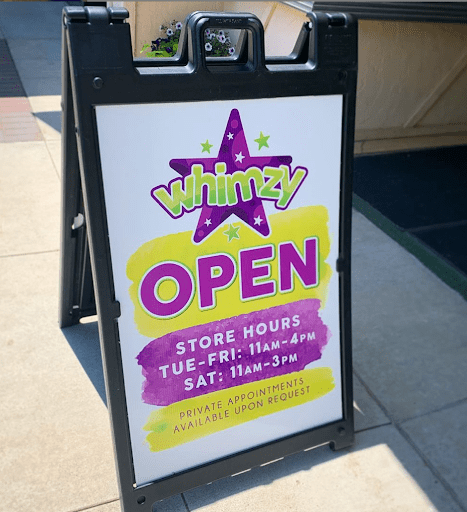 This is a great place to mention any specials or ongoing promotions that you have. These are typically relatively low cost to create, especially if you've got standard evergreen options or are using a chalkboard display that can be changed up regularly.
Staff
Your staff should all be well trained in advanced sales techniques and know the entire inventory well. If they do, they'll be able to do the selling for you, guiding customers to products that they're looking for and even pointing out a few that they weren't.
Well-trained staff will be able to identify potential add-on purchases, leveraging cross-selling and upselling to boost the overall purchase value. They'll be excited about your brand and your products, so your customers will be, too.
You can learn more about sales training for your staff here.
Partnerships and collaborations
Establishing partnerships with other local businesses is an excellent way to expand your reach and connect with new audience members.
This can take a number of different forms.
You can have your product sold in local stores. If you sold dog care products like shampoo or clippers, you might be able to see if a local veterinary office wanted to sell these.
You can create contests together with a partner brand, where each of you contributes to the cash prize. In-store events featuring the other can also work well.
In-store events
In-store events can do wonders when it comes to bringing more foot traffic into the store. A coffee shop could have a book signing, a studio gym could have a healthy cooking class, and art stores could host knitting, painting, or sewing classes. There are plenty of in-store event ideas that you can take advantage of.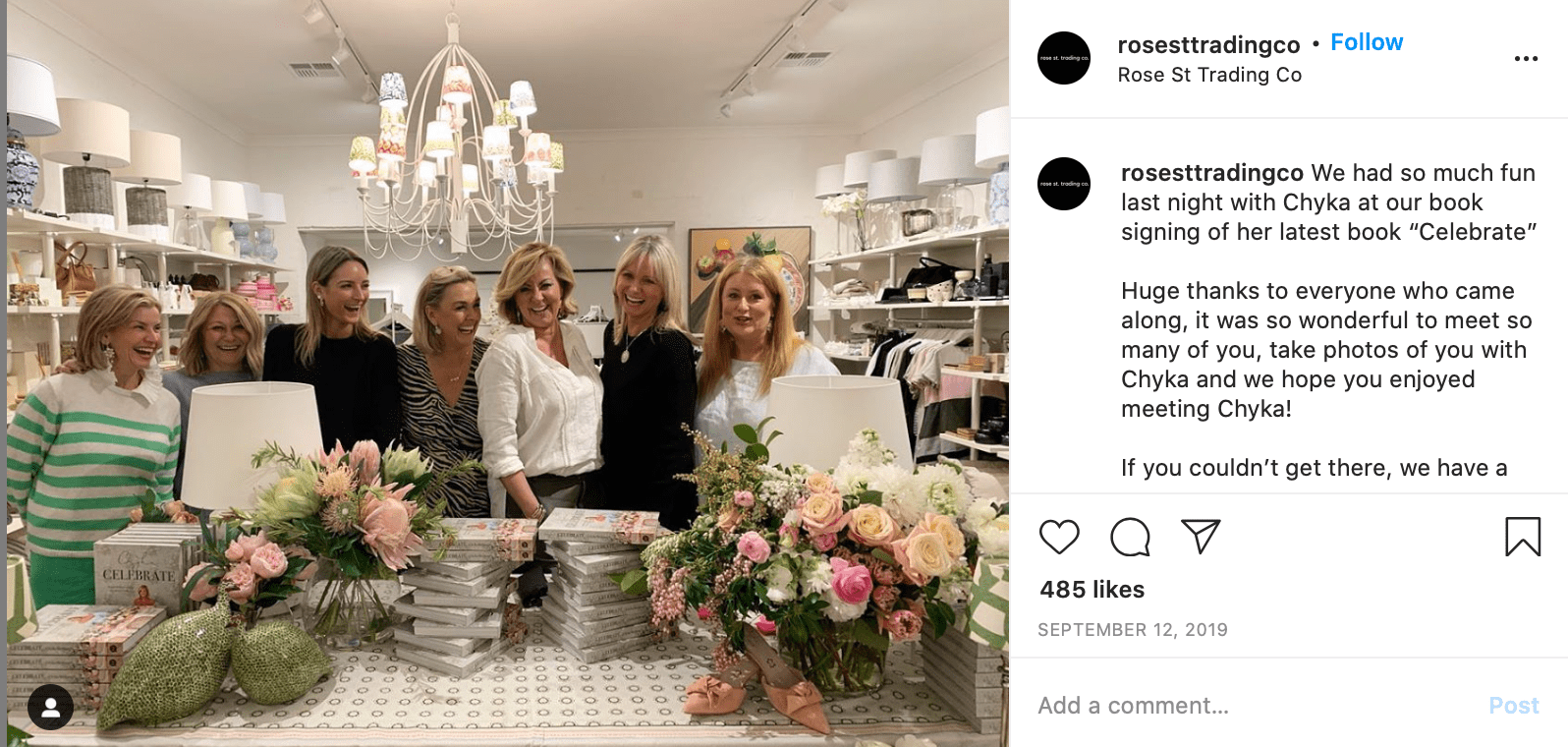 In addition to bringing traffic in and resulting in sales, in-store events are also a great way to generate buzz on social media and nurture relationships with attendees.
Another idea: you can connect your brand to your community and a cause by hosting a charitable event that includes a donation. This is a powerful way to do good, while also increasing your store's reputation. People also like to feel good about buying from a certain brand or store. Showing that you care can impact how customers see you and your business.
Referral programs
Referral programs are an incredibly effective retail marketing strategy. Creating incentives for users to refer their friends with discounts for everyone involved can bring in high-value traffic and encourage repeat purchases from both.
You can promote your referral and loyalty programs both online and in-store.
Loyalty programs
Loyalty programs are a great promotional idea for retail stores to show their appreciation of repeat customers. Using purchasing history and customer data pulled from your POS system can help you craft personalized promotions to send to your customers.
More and more customers expect businesses to approach them with personalized offers instead of blanket promotions.
You can also consider adopting different platforms for your loyalty programs including email, social media, and SMS. For text messaging, make sure you offer exclusive promos that differ from those you share via other channels. Giving customers choices on how they can be contacted also shows you're paying attention to their preferences.
Sell locally-made products
The movement to "go local" is the opposite of big-box shopping. The rise of the conscious consumer and the desire to support local products and brands has helped to increase small business revenue. According to research from Huff Post, Local business generates 70% more local economic activity per square foot than big box retail. So selling locally produced products not only helps you, but it can help the broader economy of your community.
Acting as a supplier for local goods is also a great way to build relationships with other local businesses. It can open up an almost endless amount of co-marketing opportunities. Think co-branded social media campaigns or co-sponsored events.
Online retail marketing strategies
While in-store marketing is so important to improve the customer experience and create more purchasing opportunities, online marketing strategies are essential, too. Online marketing allows you to expand your reach significantly because you're able to get your store found online by more potential customers.
Facebook
Instagram
Pinterest
YouTube
Email marketing
Influencer marketing
Facebook
Facebook should be a go-to platform for all retail and eCommerce businesses. You can share frequent updates with your customers, promote your products, create on-platform events, and use features like live broadcasting to make meaningful connections.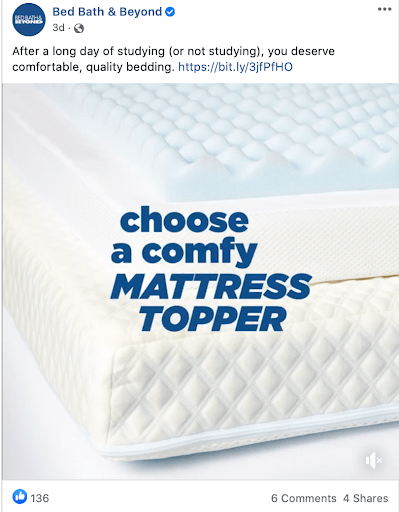 Instagram
Instagram is one of the most powerful social platforms today, offering exceptional reach and high user engagement rates. Users are particularly excited to connect with brands on Instagram, and actively seek out their favorite brands and new products to purchase.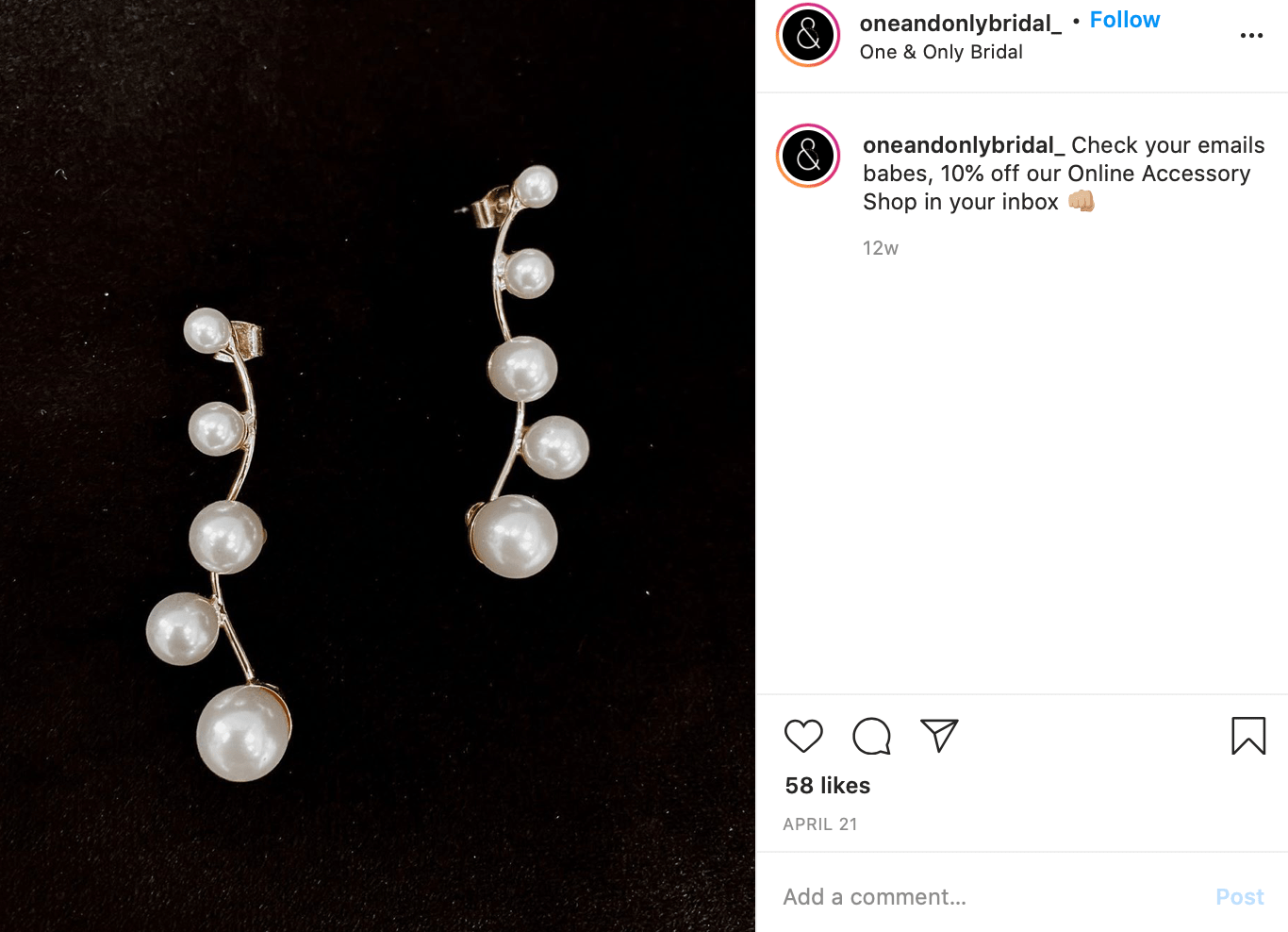 Make sure you're using relevant hashtags like #bridalearrings, and that you're using Shopping features whenever possible to tag products and increase in-app purchases.
Pinterest
If you have an eCommerce component to your retail business, you want Pinterest to be part of your retail marketing strategy. The majority of pinners actually use the site to research buying decisions and will purchase products they discover on the site.
Using the Promoted Pins system can help you create targeted campaigns for users who are both searching for similar products and who are browsing but fit your target demographics.
You can also work on creating content-focused pins with tutorials showing how to use a product. Sephora has a great example of this here: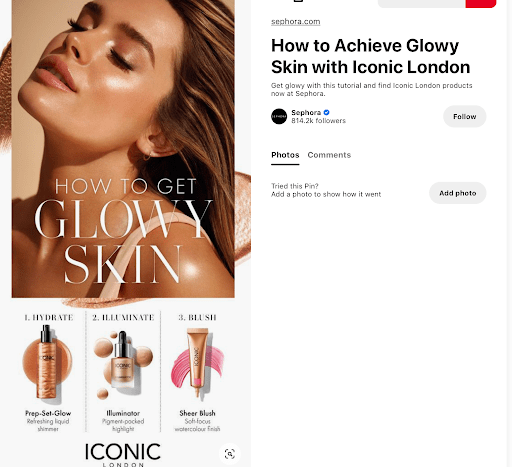 YouTube
Looking up information online is a huge part of consumer research. Starting a YouTube channel that chronicles your knowledge about your area or showcases how unique your merchandise is can help promote your brand, generate interest, and establish you as an expert. If you can help answer their questions and provide them with information, chances are they'll also want to buy from you.
Email marketing
Email marketing will help you nurture leads and keep leads and customers alike engaged. You can send segmented campaigns based on your customers' past purchases and current behaviors like abandoned carts or views of a specific product page.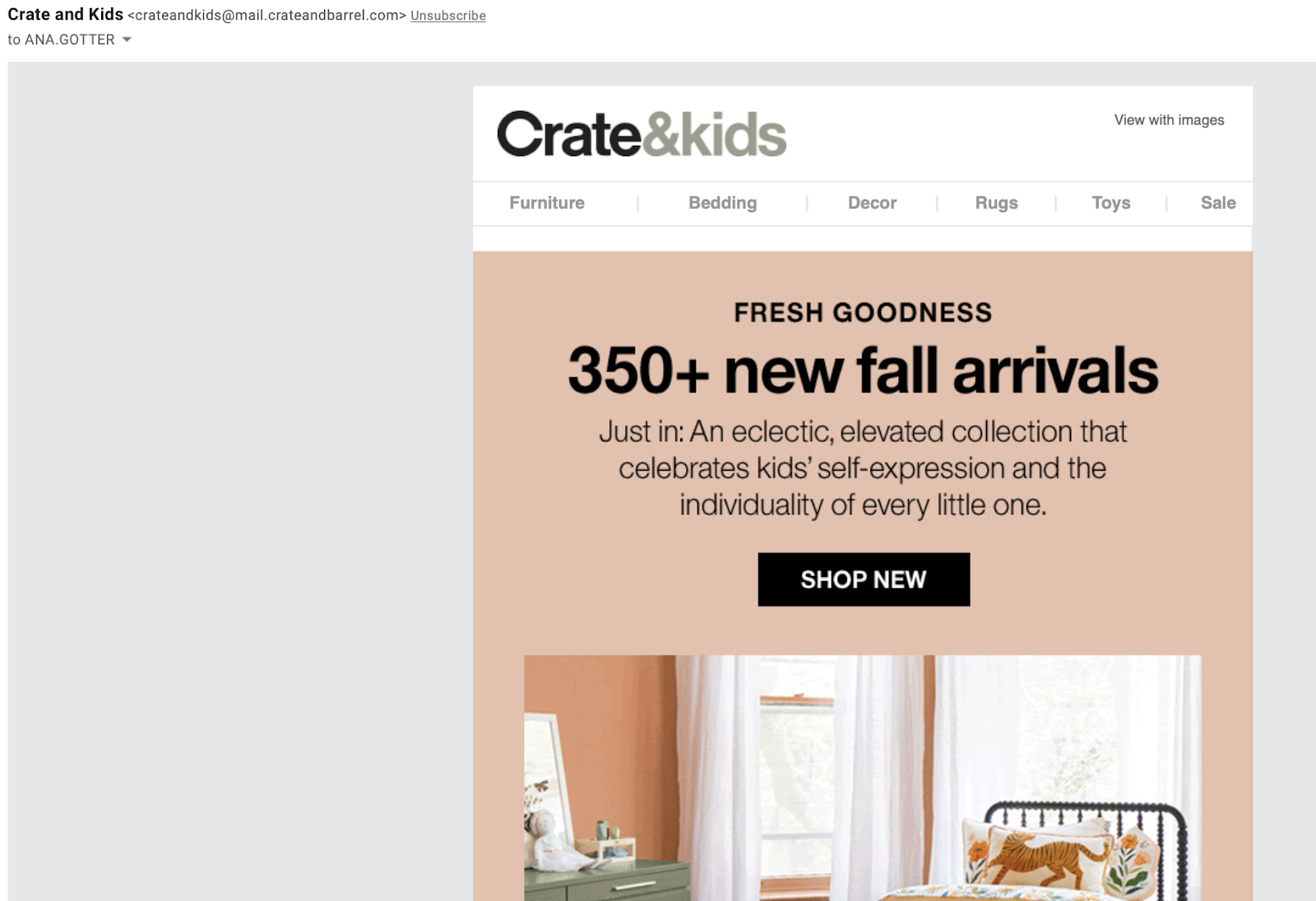 Influencer marketing
Influencers have massive reach with engaged, loyal audiences on their respective channels (even if they only have 10,000 followers). Their followers trust them, and if they recommend a product, users are likely to consider and purchase if it's something they feel they could benefit from.
Influencer marketing offers an enormous amount of potential. You can learn more about how to find influencers, connect with them, and create strong campaigns with influencer marketing here.
Find the right marketing mix for your retail store
Retail marketing can be complex and time-consuming, but starting out with the right retail strategies for your campaigns can make a huge difference. When you're choosing a retail marketing strategy that works for your brand, you'll be able to invest your budget wisely into in-store and online promotions that work well for you.
Remember, too, that all businesses can benefit from a strong marketing mix. You want to have an in-store and online presence. The more touchpoints you have available for customers to discover your brand, interact with it, and purchase from it, the better the overall success you'll have.
As you're getting your marketing mix optimized, don't forget, too, to optimize your scheduling for best results. All retail stores will naturally have some sales staff that are top-performers. For best results, use scheduling tools to ensure that you always have at least one experienced, high-performer in your store at all times. Homebase can help with this, making optimal scheduling easier than ever. You can learn more about our integration with Homebase here.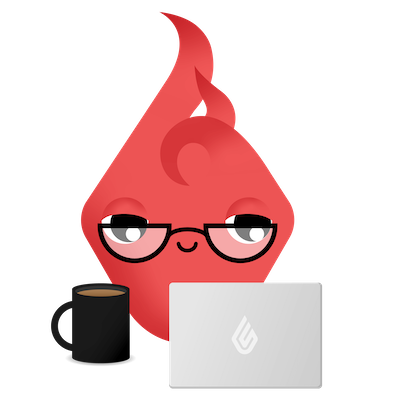 News you care about. Tips you can use.
Everything your business needs to grow, delivered straight to your inbox.